As a course creator, probably the most useful tool you can use to activate and grow your audience is an email marketing/automation platform.
To help with this, Thinkific offers direct integrations with MailChimp, ConvertKit, AWeber, & Infusionsoft, plus Zapier, webhooks and an API to help connect other platforms directly to your online courses.
…And today, Thinkific course creators now have access to a direct ActiveCampaign integration! ?
The new ActiveCampaign integration lets you create and sync contacts in ActiveCampaign based on these events in Thinkific:
New sign up: a user creates an account on your Thinkific site.
New order: Triggered when a user purchases a course (even when using a 100% off coupon). An order is not generated when a user enrolls in a free course.
New enrollment – trial: a user enrolls in a free trial version of a course.
New enrollment – full: a user enrolls (or a site admin manually enrolls a user) in the full version of a course
Course completed: a user achieves a 100% completion score in your course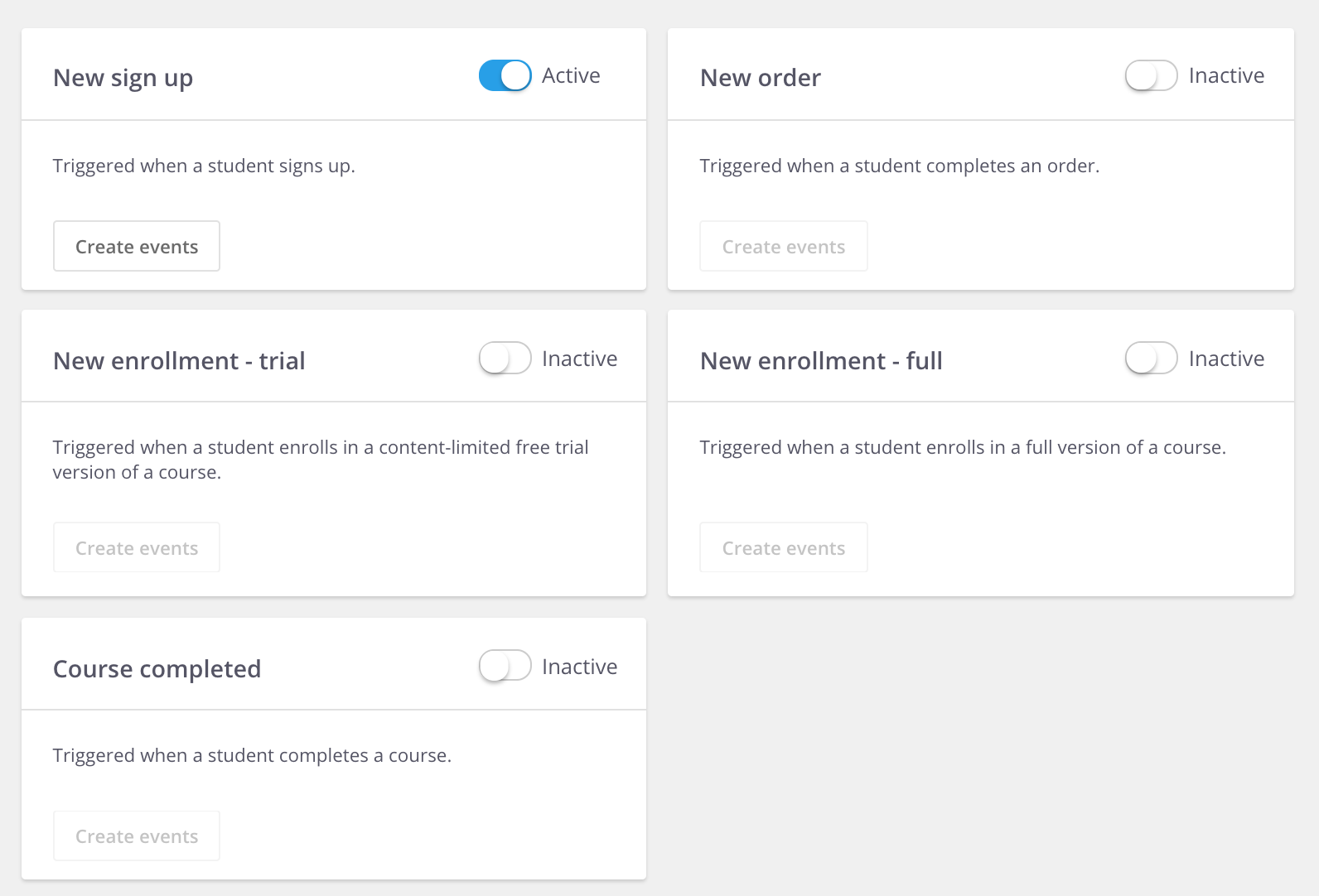 On top of being able to segment your audience with tags, you can use those triggers to launch a ton of different campaign types in ActiveCampaign including:
One-time Emails: Send a broadcast message to lists of contacts or a targeted campaign to very specific segments
Autoresponders: Send messages the instant someone joins your list. Perfect for welcome campaigns
Date-based Messages: Send campaigns to contacts at different times based on date fields
Drip Campaigns: Create a series of messages for new contacts. Perfect for new customer onboarding or educational series
Automated Workflows: Create sophisticated follow up by combining triggers, actions, and logic to create complex workflows
With the new Thinkific + ActiveCampaign integration there's a ton of different ways you can communicate with your current (and potential!) students.