Dropbox has made our lives just a little bit easier to collect assignments from your online course students with their latest announcement last month: the File Request Feature.
What is the File Request feature? 
Dropbox's newest File Request feature allows you to easily receive large files and assignments from anyone.
As an instructor, you can collect files from your students and all content received will be well-organized and stored in one place. As a student, it is super easy to use and there's no limit to the size of the file uploaded.
Easily collect student assignments for free using Dropbox's newest feature!
Click To Tweet
Why should you use Dropbox?
Having an assignment submission feature makes everyone's lives easier. It's a simple one-click stop – and best of all, it's free!
The File Request feature is simple to use and configure for everyone. Students don't require a Dropbox account to submit documents, and for you, all the files you receive are organized in one easy-to-find folder.
There is no limit to the size or type of file students upload. That means you can request anything from Word Docs and JPEGs, to large videos or Illustrator files, depending on what makes sense for your course. Everything goes!
The best part about File Requests is that a student can submit an unlimited number of files. Although they can't make changes to past submissions, instructors get to keep a copy of every change they make and will receive an email alerting them of every new submission.
This also means that instructors can clearly see a timestamp of when each document was submitted. If you set a deadline for students, you'll know that they met it!
There is an additional privacy benefit as students will not be able to see other students' assignments. Once they've submitted a file, the only person who can view it is the instructor.
An assignment submission feature makes everyone's lives easier.
Click To Tweet
How do you get started?
If you are not already a Dropbox user, first register for a free account. Once that's done, click on "File Requests" in the left hand menu of your dashboard to get started.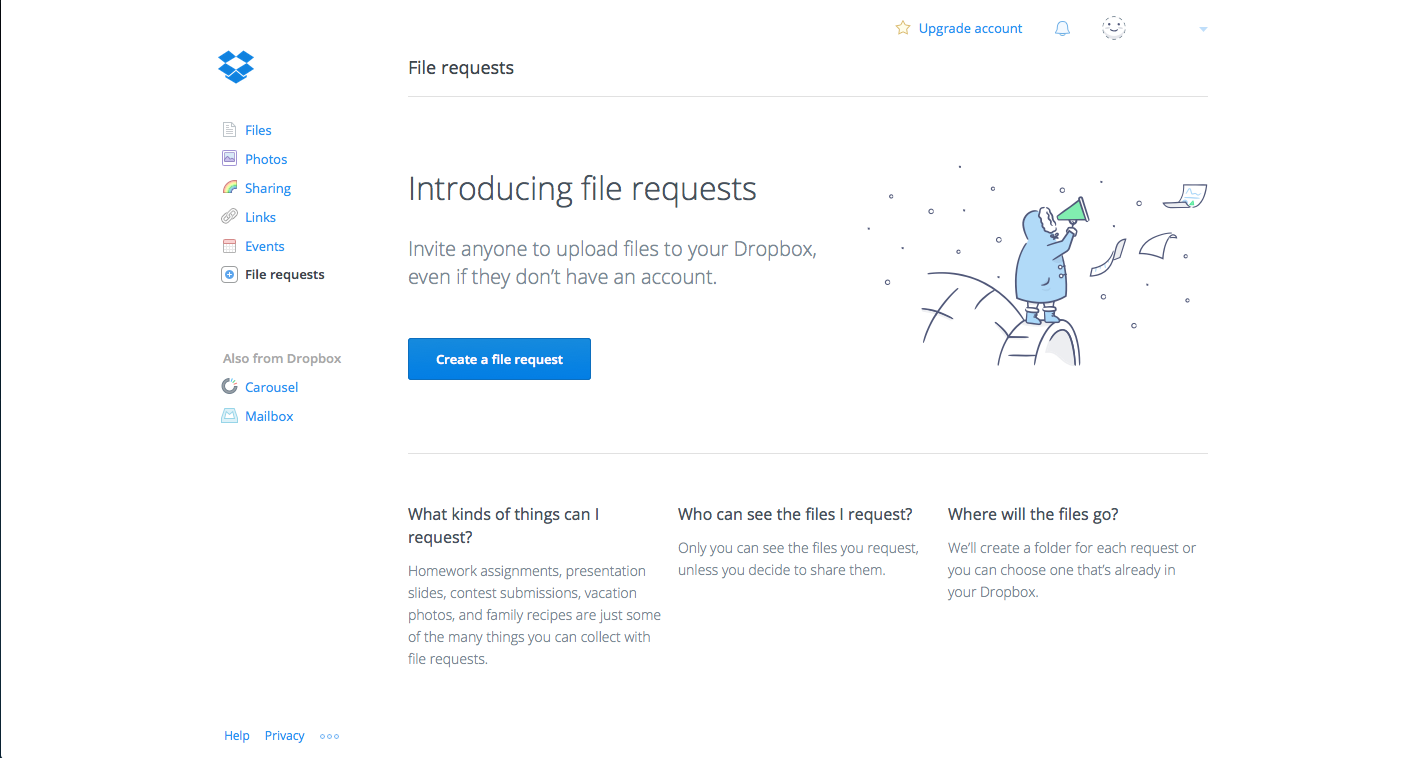 First, click on the "Create File Request" button. This will take you to a pop up that asks you to name your folder (usually with a name specific to an assignment or file you are asking to be submitted. Also, indicate where you want the submitted files to be stored.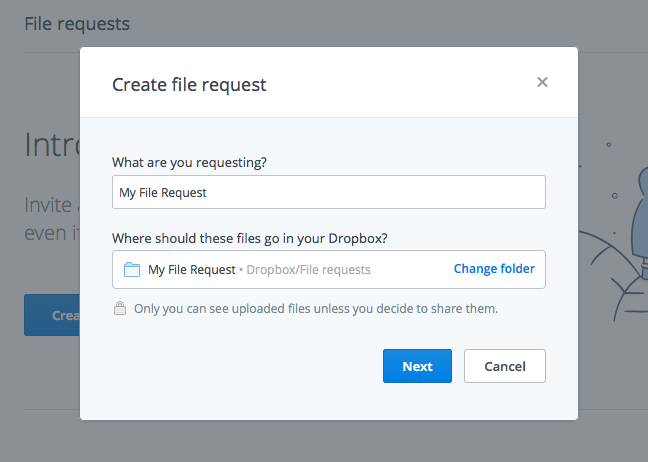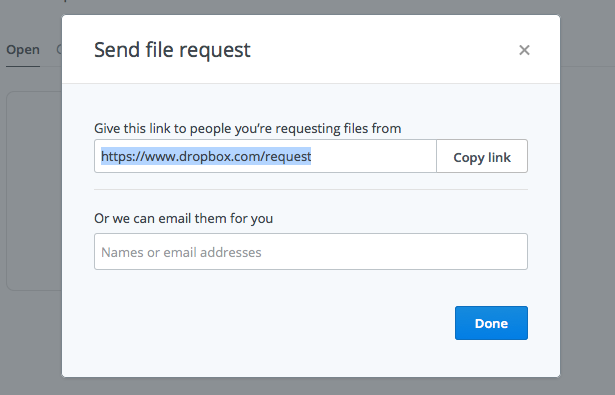 So what do you do with the file request link? You can include the link in your course in a text content type and ask students to submit documents there. For example, hyperlink "Assignment #1 is due on Wednesday, September 15th!" to your file request page.
And that's it, you're done! Dropbox will now give you your file request link and you can share it with your students. To view all your submissions, click on "File Requests" again in the left hand menu and click into the folder you just created.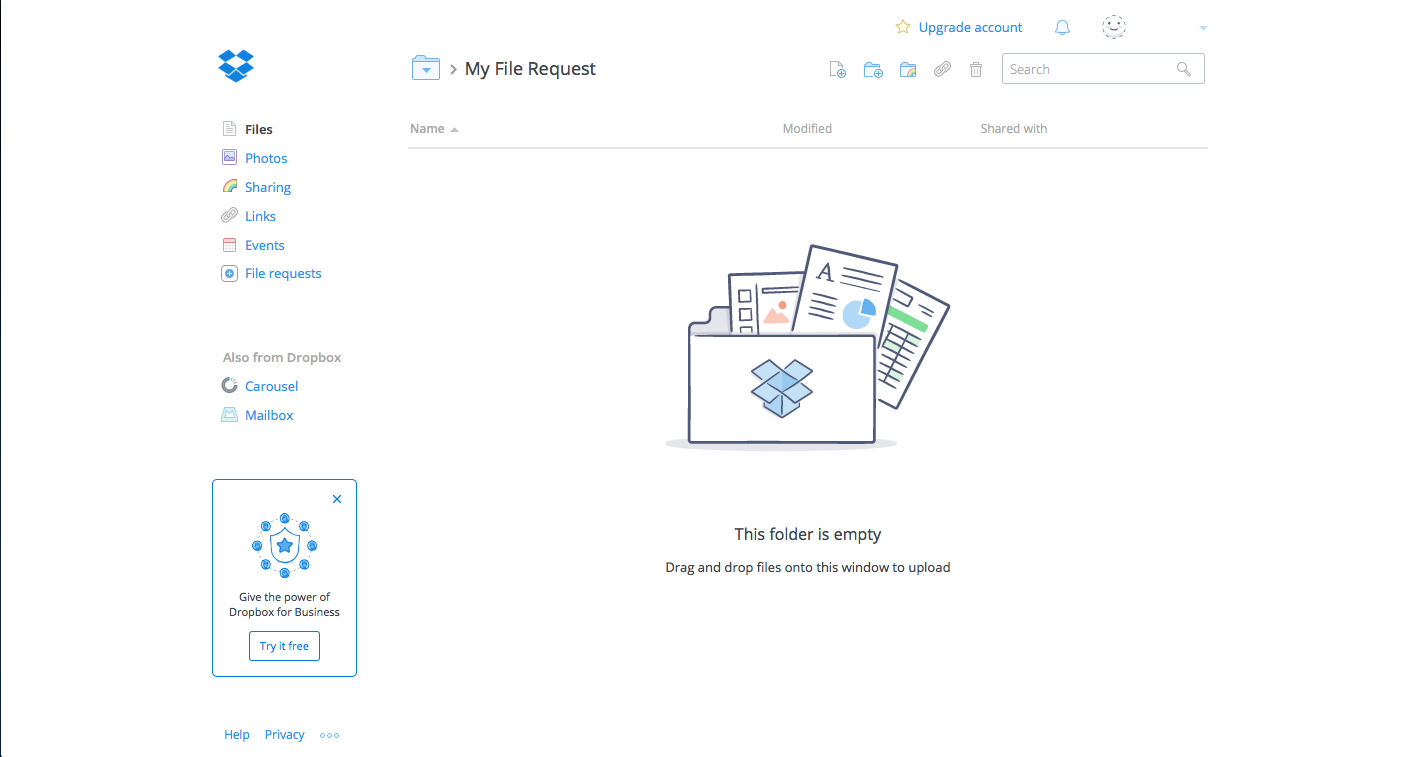 Want to see what the submission process is like for students?