How to create a productive remote working environment
The days of employees being bound to their cubicles between the hours of 9-5 are long gone as more and more companies embrace a remote work policy. There are a number of advantages to remote working for both the business and employer, including flexibility, ability to attract diverse talent, increased productivity and more.
Large-scale companies like Buffer, TELUS, Zapier, and Invision are paying attention to these stats and hiring teams that are the majority, if not entirely, remote.  Other companies have been slower to adapt, and still struggle to find the right policies and tools to create a productive remote work environment. It can be difficult to foster a sense of trust among employees and managers, and develop a communication system that allows for work to be done seamlessly, no matter where you are. 
With the growing threat of the Coronavirus, there are even more reasons to consider shifting to remote working. It is possible to give employees the space to work where they need to – whether it's to accommodate illness, travel or family – and continue to maintain effective collaboration and business momentum. Read on for our tips and tool recommendations for transitioning to a remote working environment.
How to build a strong foundation for a remote workforce
Set your remote work guidelines 
The foundation of a successful remote working environment is aligned expectations.  It is to your advantage to document your company guidelines for working remotely and ensure all new and existing employees agree to it. 
When creating your remote work policy, make sure to include and/ or consider the following: 
All team members and how their roles can be done remotely

Define how the policy will impact your team 

The request and approval process 

Who is eligible to work remotely

Set communication and availability expectations 

Designate core hours when team members must be online

Define security requirements, such as a VPN
Get everyone on the same page
Once your remote work policies have been built, you need to make sure that they are understood by current and new employees alike. Thinkific can be used as a tool to house these remote work policies, as well as all other internal training materials, such as onboarding, other HR policies, product tours, and training. Thinkific can also be used for your customer-facing courses, to help drive product adoption, reduce churn and provide answers to commonly asked questions.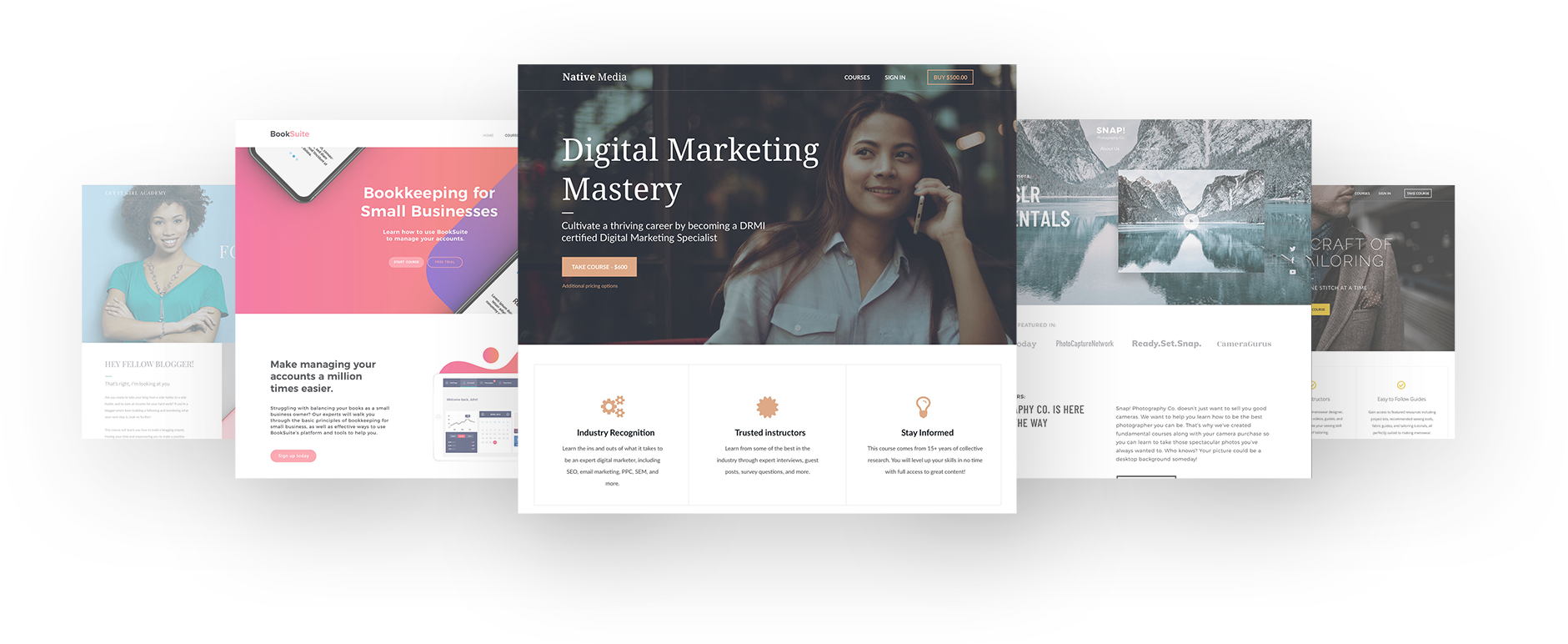 Remote work tools to empower your workforce
At Thinkific, we have a team of 115 employees who have the freedom to work remotely when necessary. More recently, with the spread of COVID-19, we have also moved to a "Work from home" first policy. Because of our prior experience with remote work, this transition has been incredibly smooth. Below are a few tools our team uses to stay in communication when we're not working from our desks:
Slack 
Slack is a cloud-based messaging platform that allows your entire company to communicate from wherever they are working. You can create dedicated Slack channels for specific projects and working groups and efficiently send files. It was developed to replace email and is being used by thousands of companies to streamline communication. This is a remote workspace must-have!
Zoom & Google Hangouts
For face-to-face collaboration, there's platforms like Zoom and Google Hangouts. Both Zoom and Hangouts allow for video conferencing and screen sharing (sometimes it's easier to just show rather than tell!).  Google Hangouts is free, works for up to 15 people, and has unlimited time. Zoom also has a free plan, but it comes with a 40 minute time limit per meeting (though has a 100 person cap). That said, Zoom allows for screen recording in app which is very useful. For most of our purposes either will work, we just keep both in our back pocket in case one is not working well.
Google Drive 
This cloud-based platform allows for easy file sharing and seamless collaboration on presentations, documents, and reports. We love how Google Drive enables work to happen in real-time and eliminates the need for back and forth emailing and version control issues. You can easily store important documents and resources for all employees to have as a reference, whether they are in the office or not. 
6 tools you need to transition to a remote workforce! #remotework #onlinecourses #WFH
Click To Tweet
Asana 
Project management systems like Asana help managers stay up-to-date with what their teams are working on and keeps employees organized. Asana is a comprehensive tool that lets you assign different project tasks, set and shift deadlines, and take notes on project progress. 
VPN
There are some headaches that can arise when working remotely like difficulty accessing or sending files. VPN (virtual private network) mitigates this issue by extending your private office network across a public network so employees can send and receive data as if they were connected to the office. It is also a secure system that keeps your internet traffic encrypted. 
Thinkific
As a growing organization, onboarding, training and product education are top priorities, but in a remote-environment, your approach to these processes needs to adapt. Thinkific's online courses allow you to deliver this information in a way that is engaging, effective, and allows you to stay true to your culture. 
These tools, along with clear guidelines will help you to transition your team to a remote work environment while still maintaining collaboration and productivity. Technology is helping to facilitate this process, but employees first need to be clear on expectations around availability, communication, and productivity.