The checkout experience on your online course site plays an important role in the effectiveness of your sales funnel. The more seamless the process, the more likely your site visitors are to turn into students.
We heard loud and clear that it's an area you'd like to see improvements so we've been hard at work on a new student checkout experience.
Introducing the streamlined checkout
The new streamlined student checkout was built from the ground up with the goal of converting more of your visitors into students.
Account creation and billing details are now on a single page, plus there's increased visibility of trust indicators, and more details about the purchase.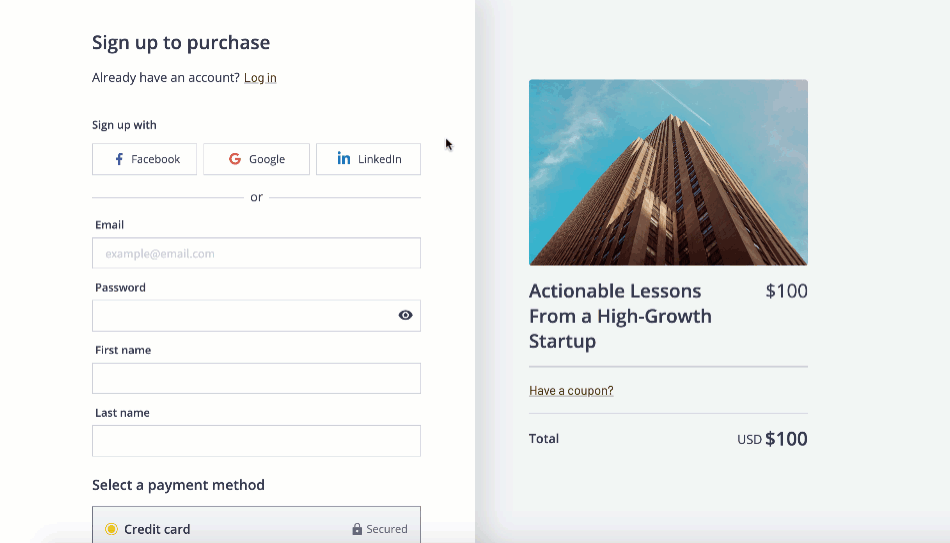 And while the experience has been completely rethought to optimize for conversion, the streamlined checkout is built on the same rock solid, secure technology you can trust.
Testing the new checkout
We're confident that the streamlined checkout will help convert more of your visitors into students, but we want to test that to ensure that we're providing you with the best possible experience.
So, while the new checkout is 100% technically complete — for all payment providers (Stripe & Paypal) and types (one-time, subscription, payment plans, and free) — we're starting with a testing period so we can measure the conversion difference between the new and existing student checkout.
By opting into the Streamlined Checkout A/B Test, each of your visitors will have a 50/50 chance of seeing either the existing checkout, or the new single page checkout.
As mentioned, both experiences are fully functional — this A/B test will enable us to ensure you're getting the most conversions possible from the new checkout experience.
Opt into the new checkout experience now
You can opt in (on any plan) to test the new streamlined student checkout — plus, you'll also get early access to the results and the final version of the updated checkout once the test is completed.
To opt in, log into Thinkific and you'll see "Streamlined Checkout" in your Settings.
You can opt out at any time.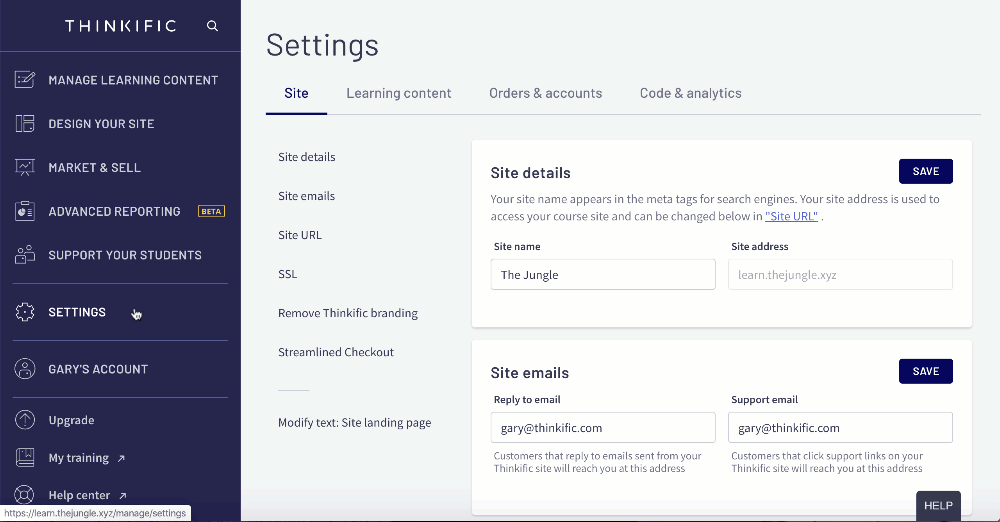 We're excited to launch this test and get some solid data on what kind of conversion lift users can expect with the streamlined checkout.
Log into Thinkific now and opt into the streamlined checkout test »
Let us know if you have any questions via customers@thinkific.com.