When your students succeed, your business will flourish. Learn how to build an impactful course designed for success that has your audience begging for more.
Are you a purpose-driven entrepreneur looking to make a positive impact, while creating and growing a successful online course business? You've come to the right place.
Dr. Carrie Rose believes that online courses offer entrepreneurs an unprecedented opportunity to impact people's lives on a global scale. But while the industry is growing, research suggests that the average completion rate for online courses is as low as 3%. So how do you improve student engagement, completion rates, and most importantly, student success?
Watch our free video below with course creation expert Dr. Carrie Rose to learn how you can improve student engagement to grow your online course business.
To improve completion rates of your online course, you need a framework. In this article, we'll summarize five steps in Dr. Carrie Rose's Three Pillars of Completion process. For all the details on this method, watch the video above!
The Three Pillars of Completion for Online Courses
The three pillars to a successful course are Clarify, Craft, and Captivate. Clarify is where you get clear on your goals for building a course. Craft is the format in which you create your course. Captivate pertains to building in proven elements that facilitate course completion.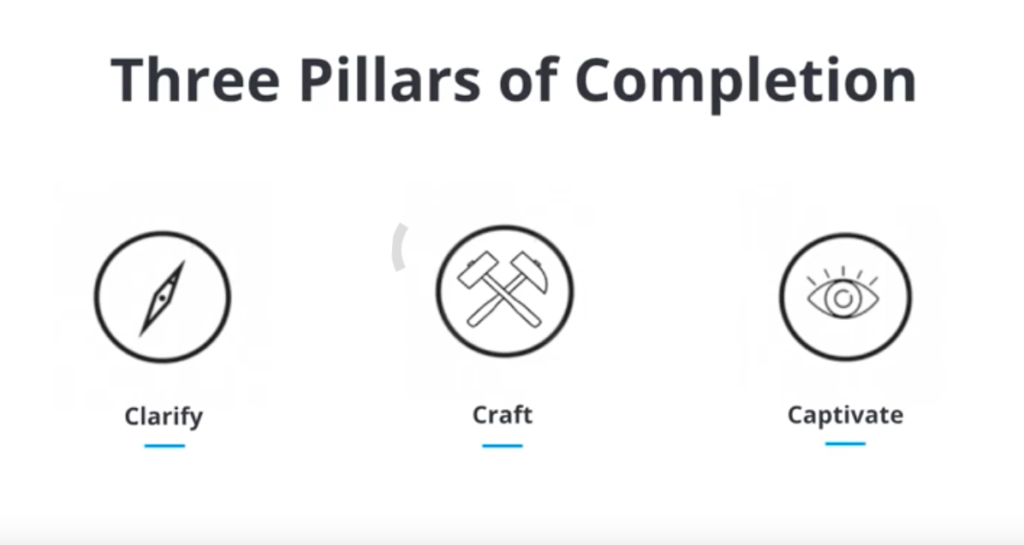 Each of these aspects guide Dr. Rose's course creation process. To break it down even further, here are five specific steps you can put into practice, that integrate the three pillars mentioned above.
Step One: Market Research
Do your due diligence in conducting market research. This is a very important step! You need to find out if your course will sell ahead of time. Not only do you want to determine if it will sell, but whether the course you have in mind to offer really meets the needs of your audience, and will result in high completion rates. A good resource to get more information on how to conduct market research is "The Ask Method" by Ryan Levesque. You'll get actionable tips on how to do great market research.
Watch the free video above for a link to additional free training from Dr. Carrie Rose, on how to do market research!
Step Two: Have A Clear Intention
Your intention is everything, so be sure to make it clear when creating your online course. Here are some questions to help you clarify your intention:
What problem are you solving?
Who are you solving it for?
What is your target demographic, and how will they know you solved their problem?
How will you know that you solved it?
You will want to get feedback from your users to know whether the course you've created is actually working. Having your intentions well thought-out before you create your course will help increase your student experience and completion rates down the road.
Step Three: Keep Your Promise
Step three is all about keeping the promises you make to your audience. The best way to keep your promise is to make one that leverages your unique offering and meets the learning outcome of your students.
This starts with your sales copy. By writing out your sales copy first, you'll begin to surface the promises you intend to build into your course. Make sure you do this before you start to create your content. Try writing out your promises like they would appear on a landing page, including your promises relating to student learning outcomes, hopes, and dreams.
Also, remember that this step should only be done once you have completed your market research and solidified your intentions for the course.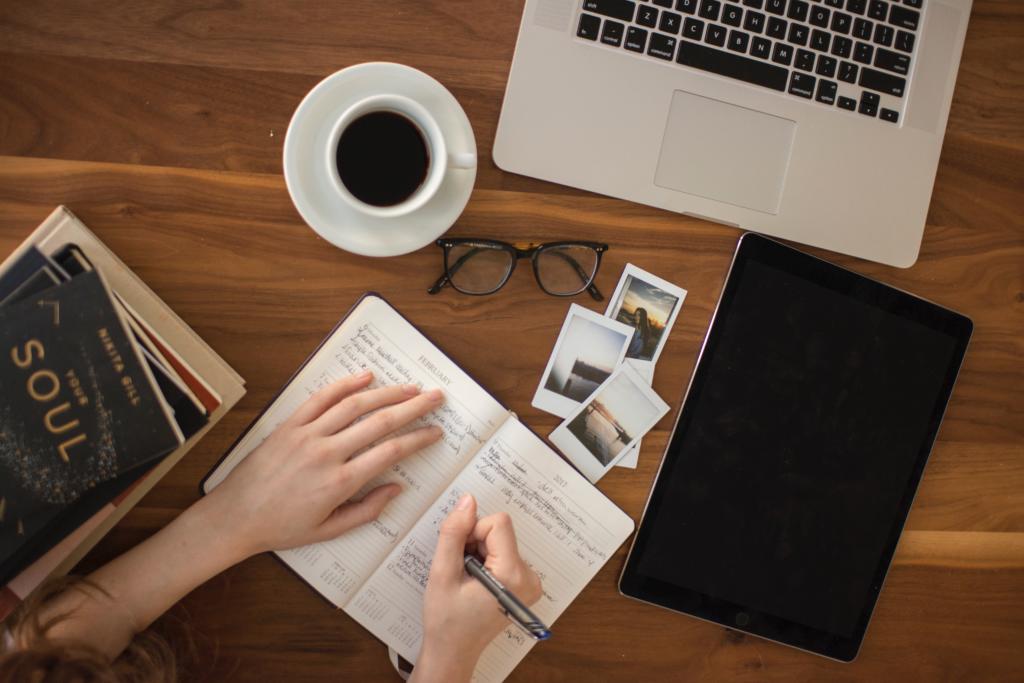 Sales copywriters are a great addition to your team to help your course sell. To before engaging a copywriter, write out the first draft of your sales copy, create your course, and compare your sales copy to see if they match. If they don't, rework them until they do!
Once your sales copy and course content are aligned, hand it over to your copywriter. From there, they can help you turn it into something that will sell.
Step Four: Length
The length of your online course is integral to keeping your students engaged. How much content do you need to share in order for your students to get optimal results?
Keep in mind that you shouldn't be telling your audience your entire life story or everything you know about your topic. Keep it focused on the learning objectives they have, and build from there. Value is not necessarily correlated with length.
Content creators often assume that giving more time means providing more value. In reality, the longer your course content is, the more time you are taking from your students! Focus on how you can take your students from where they are now to where they want to be after your online course.  If you feel like you have too much content, consider breaking it up into a series of courses.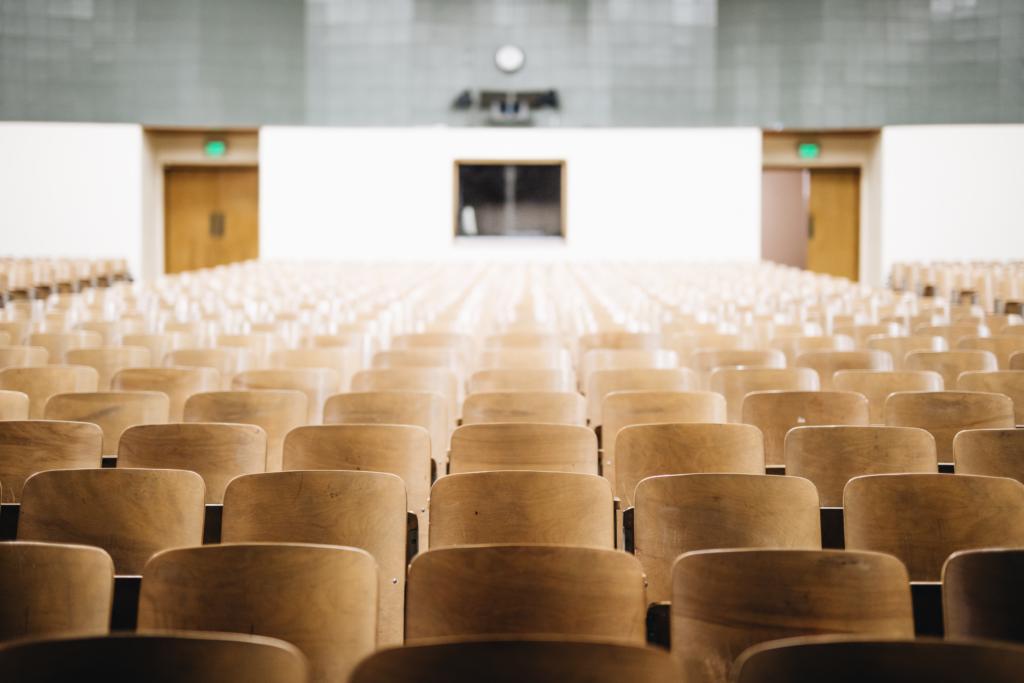 If you're using videos, the shorter the better. In the early days of online education, courses often included 40-minute videos as a way to emulate existing models of education. These days, a video that long will likely bore your students. Studies have shown that a student's attention span is around seven minutes, so try to keep each video between three to five minutes long. Any longer, and you'll run the risk of having lower completion rates for your course.
Step Five: Automate Accountability
Student engagement and completion rates are proven to improve with accountability elements built into the course. This means as a course creator, consider the ways you can automate this into your content.
For example, there are technology platforms that exist to match people up with an accountability partner, facilitating check-in meetings through live chat or the phone. You could also set up your own accountability system with your students, pairing them off into accountability partners. Another option is to use social media bots to create automated sequences to remind students to complete important tasks and check on their progress.
There are multiple ways to automate accountability into your course, saving you time from having to do these check-ins manually. Bottom line: accountability will help with your completion rates, which will help your impact, which creates greater potential sales on your backend offer!
Want even more strategies for getting started creating your own online course? Download the free Thinkific guide to creating and selling online courses!