From July 14-16, more than 22,000 attendees gathered for Think In Color 2020, a virtual summit designed to amplify the voices of Women of Color and build connections between a diverse community of entrepreneurs.
Hosted live on Thinkific's platform using the Zoom integration, the three-day event featured a series of tactical workshops led by 22 speakers offering insights in marketing, course creation, and business foundations.
Now in its second year, Think In Color opened the floor to all entrepreneurs who wished to compete for a speaking session at this year's summit. With more than 10,000 people voting for 49 speaker contestants, in the end two winners emerged: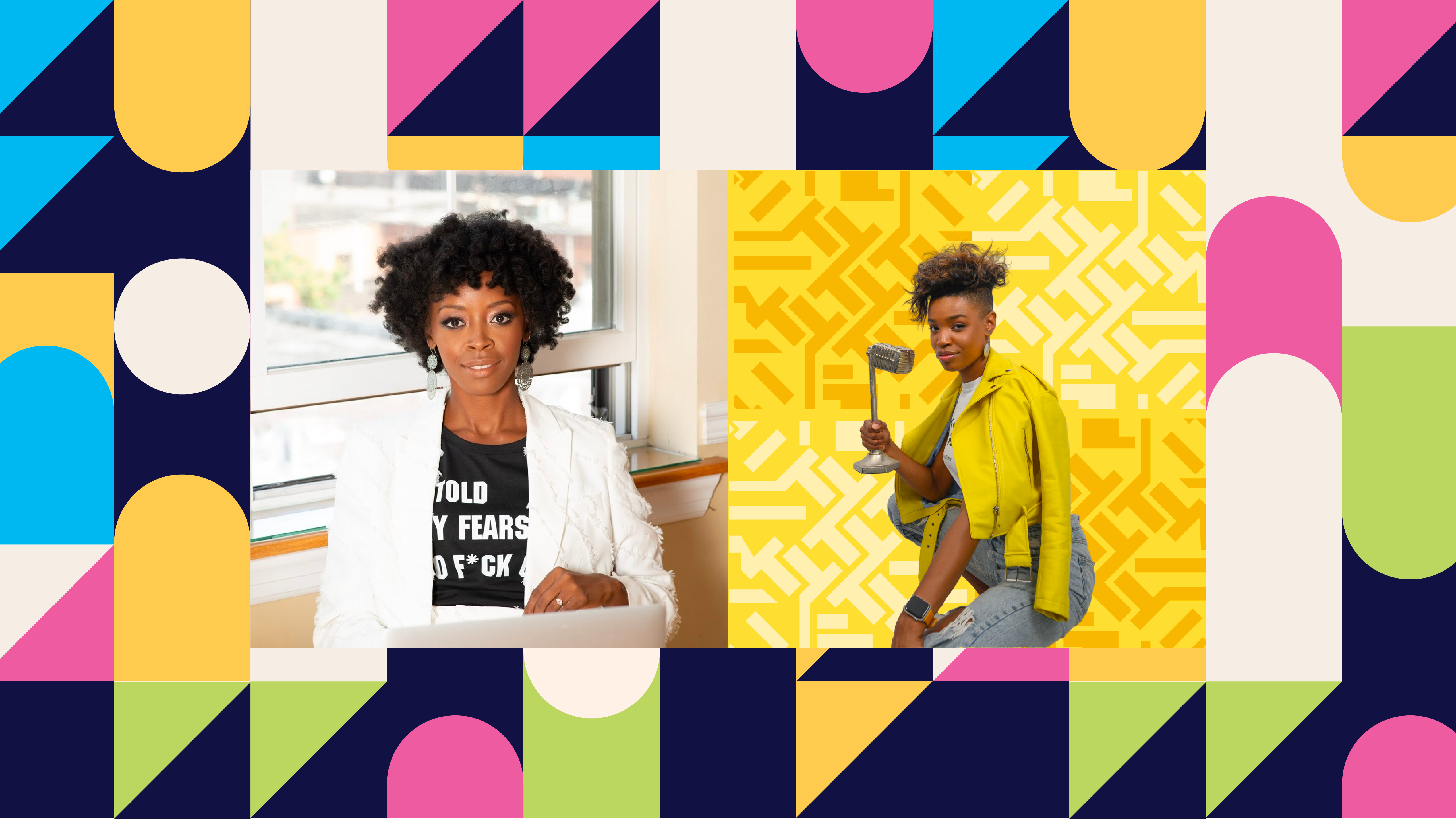 Tara Paton is the Founder of From Hustler to CEO, where she teaches women how to trade in the 24/7 hustle to launch and grow an online business selling beauty, skincare, haircare and wellness products. From her early days of launching her own hair care line to working with the Fortune 500, she empowers people to build wealth and leave a legacy by building a profitable six figure business selling physical products.
Jam Gamble is the founder and CEO of Slay The Mic, where she helps people learn how to turn their voice into their superpower. During the height of COVID-19 lockdowns, Jam took her program to Thinkific's online platform. Her unique hybrid teaching model combines downloadable resources with live coaching sessions using Thinkific's live Zoom integration, and her first two limited-space cohorts sold out in days.
We spoke to Jam and Tara about life, business, and Think In Color.
Q: Can you share a few highlights or insights about your business journey?
Tara: In my high school yearbook when I was asked what I wanted to be when I grew up I put "Business Woman." At the time I wasn't quite sure what that meant so I went on to college to figure it out.
A few years after college I created my own hair care line and was only selling the products to friends and family. When I say "selling" it was more like giving products away for special occasions and holidays. And when I did make a sale I had no idea what I was really making in profit because my pricing was all over the place.
I knew something was wrong because I was spending more money than I made and I knew that whatever I was doing was not going to work for me in the long term. So I shut down my hair care line, left my job and went back to school full time to get my MBA so I could figure out how I could make my business bigger and better. The MBA experience really opened up my eyes to a whole new side of business that I was not familiar with. I fell in love with brand management, marketing, sales and spent some time studying luxury brands in Paris. My mind was blown and I figured out how to make all that I'd learned work for me.
By the time b-school was over I put the idea of reviving my haircare line on the shelf for an opportunity to create and sell million dollar products for one of the largest beauty manufacturers in the world. I also went on to develop sales strategies that made millions for several Fortune 500 companies and startups. 
Fast forward a few years later and my journey as a business strategist happened while I was getting my nails done. I was a few months in to seeing a new nail artist so of course she knew my entire life story, deepest darkest secrets and my work history. During a visit to her studio she started to tell me about her idea for a product and how she was ready to get the labels made and was almost ready to pay a manufacturer thousands of dollars to turn her idea into a reality. She then asked me if I could consult her along the way so that she did not make any mistakes. Of course I agreed, and my first advice to her as her new consultant was not to pay for label creation and not to pay the manufacturer a dime. We then worked together over the next few months to develop her brand based on the Six Figure Business Growth Formula where we focused on creating a profitable product that would actually sell.
Jam: My business journey really started out on a whim. After I accidentally launched my TV show, I started to focus more on event housing and public speaking – which lead me to TEDx. People started to recognize me from events and would ask, "how do you do that?" What they meant was, how did I manage to come across looking and sounding so comfortable speaking in front of others. I figured if people kept asking how I found my voice, they would be interested in learning how to find theirs as well.
I never took any coaching programs myself or paid attention to how other speaking programs were designed. I just made it up as I went along. Where I started and where I am right now has really been based on plenty of impulsive decisions. I operate by my gut, and I guess that would be one of my insights is to really trust yourself, trust your creativity, and trust the process however it turns out.
I think that's another insight too, is that strategies and insights that work for other people do not work for every entrepreneur. I've always been someone who really listens to myself rather than listen to others. Maybe that might be my biggest downfall at the same time. But I think again – just to reiterate – trusting your gut, listening to your voice, and trusting your creativity definitely have been the three greatest highlights in my business journey, and it's helped me really expand my potential.
What have I learned along the way? Expect the unexpected. Also, there's a difference between dreaming big and believing big. I don't know if I dream big, but I believe in my potential, and I think if more people believed in their potential, they'd be much braver to go after things.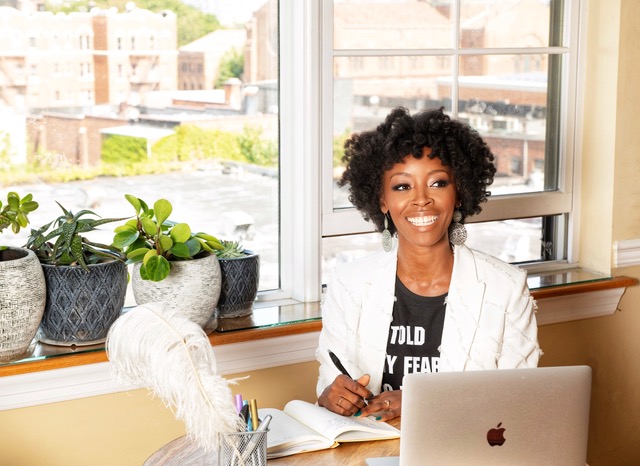 Q: What inspired you to participate in Think In Color?
T: I attended the Think in Color Summit in 2019 and immediately started to follow XayLi on instagram. When she shared something on her page about the upcoming 2020 summit and I found out there was an opportunity to enter a contest to be a guest speaker, I jumped all over it and got my people to start voting for me and I was selected as one of two additional guest speakers to join the event.
I chose to participate because this year has been all about putting myself out there and taking chances regardless of the outcome. I chose to participate to show the many women that are running a product-based business that there is someone out there that looks like you, understands the specific challenges your product business may face and can help push you through to the other side of any challenge successfully.
J: I never knew Think In Color was a thing until my friend brought it to my attention, and the minute I saw it, I was like, "I have to be in it." Just that focus of highlighting speakers of color; I am a black woman, I am a speaker, I think I have an incredible voice and the ability to captivate any audience – so why not be in Think in Color? I'm the slayer of the mic, I'm very passionate about helping people love their voice and own their voice. Any opportunity to help others get their message out there, sign me up.
Q: What topic did you choose for your Think In Color session, and why?
T: My session topic was How To Avoid The 5 Rookie Mistakes Even Seasoned Entrepreneurs Make. I chose that topic because while working with many entrepreneurs and small businesses, I see that these are the fundamental things they continue to get wrong. Also, based on my personal experience, I wish I knew the mistakes to avoid when I started my hair care line back in the day.
J: The topic of my session was How To Own Your Voice Online. This has been a really big topic, especially in COVID because everybody's pivoting online, and I wanted to give people that confidence to share their story, share their next big idea, and feel comfortable enough sharing who they are in the online world.
With launching courses and even just being course creators or content creators, your voice is central to everything you do. You could have the best sales page, the best branding, the best marketing, but your voice is what really gets you seen and heard – and, most importantly, connected to people.
Related: Register now to catch the replay of Jam and Tara's sessions from Think In Color 2020
Q: What are your thoughts on the value of online courses to power entrepreneurship?
T: Online courses are such a powerful way to share what you know with the world. They also allow you to build relationships and community around similar interests with people all across the globe. I may be dating myself, but it reminds me of pen pals back in the day. Instead of handwriting a letter, sending it in the mail, and waiting for your penpal to respond, you can literally get online and be with your people in a matter of minutes. There is such power in that.
J: I didn't even know about the course world until this year, and I really did not think I had a stake in the game.  When I decided to start working on my course in September or October of 2019, I had no idea that this would catapult my business – and most importantly, my profits – in the way that it has. Before Thinkific, I was limited to only coaching 5 people at a time. Now I'm able to teach 20! The potential to grow as an entrepreneur and a coach is unbelievable.
But it's not all about money. Taking my program online has helped Slay The Mic evolve. I now have international learners from Oman, UK, and in the Caribbean. How incredible is that?!
Q: What's the next big thing you're excited about in business?
T: I am excited about helping thousands of women go through my accelerator program so that they can create their own path to wealth and build a legacy with their business. 
J: Cohort 2, Cohort 3, and Slay The Mic Junior! My background is originally in education, and I'm very passionate about empowering student voices. It has been asked by many parents and a few of my fellow educators, and I think the natural step for me is to launch the Slay The Mic Junior course in 2021. I want to start developing a program and a course for students to learn how to use their voice online. Ultimately, my goal is to not only get that course into the hands of children at home, but I want it to be in schools as well. That's my next big goal after I'm done with Cohort 2 and Cohort 3 [of Slay The Mic Online].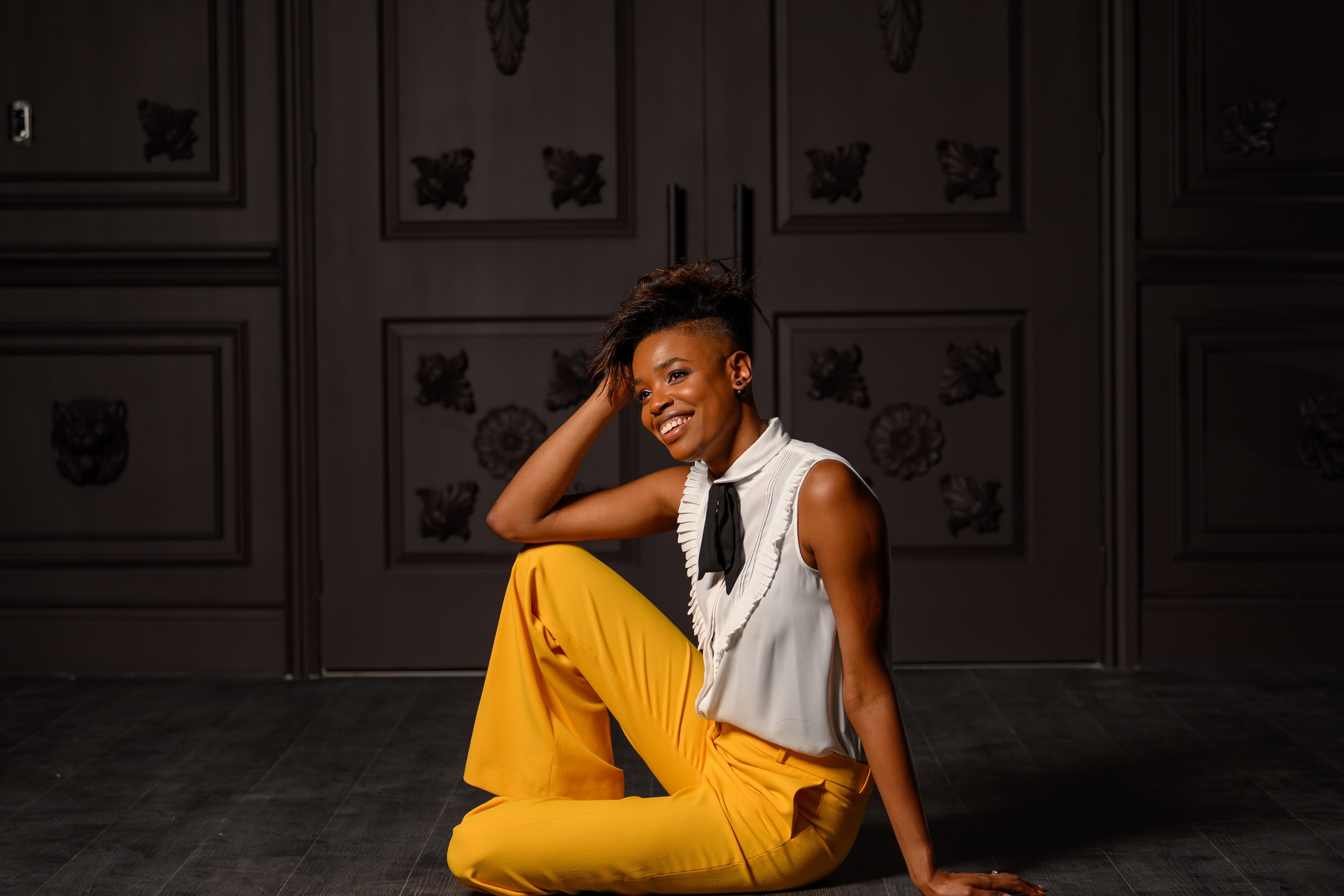 Q: What one piece of advice would you give to Think In Color attendees, past and future?
T: Act Now! There are so many million dollar ideas that never see the light of day because you may be too busy trying to make it perfect or you fear failure. The secret is that nothing is perfect, and failure is just a chapter in the book of life that you either blatantly ignore, or learn, grow, and blossom from – the choice is yours.
J: Use your voice. Don't say you're going to use your voice a year from now, don't say you're going to use your voice next week when you get your headshots done, use your voice right now. Your voice helps you do everything in your business, in your personal life. It helps people trust you. Use your voice, trust your voice. Get it out there.
Q: What would you consider your most noteworthy achievement?
T: My most noteworthy achievement happened in December 2019 when my husband – fiance at the time – and I invited our family and friends to a weekend of events to celebrate our engagement. Little did they know that we would surprise them and get married at our engagement party. It was a big deal because we had kept our plans under wraps for about a year and not even our parents, siblings or best friends knew what was up. 
J: At the top of my list of achievements is launching a TV show, having it for six seasons and never once using notes or a teleprompter – all without having a background in TV, journalism, or broadcasting.
This year, it was making 24k in 18 hours.
Q: What's at the top of your bucket list?
T: To live on and own a farm…not just any farm but a farm with no animals and just tons of fresh fruits and veggies that I can literally pick and within minutes create a meal with the freshest ingredients. Right now I have a garden in the backyard that lets me do this on a small scale but I want to be able to grow so much food that the bulk would be donated to those in need.
J: I want to travel more, and I don't want to overthink it. I just want to feel brave enough and financially stable enough to say, "Next month, I'm going to do this weekend getaway," or, "Next week I'm going to do that." I want to have that luxury. So that's the next thing on my bucket list.
If you missed out on Think In Color this year, we've got you covered! You can still register for free to access replays from every session, and receive early notification for next year's summit.