This April at Thinkific we're showering you with some game-changing features and product launches, just in time for spring! We may have told you about some big updates before, but let me tell you right now: April was huge.
We've made one of the most significant updates to how course creators can build their websites, create their courses, and craft student experiences. One launch, in particular, our highly-anticipated Site Builder, is going further than any online course platform has gone before.
We've got a lot to cover this month, so let's hop to it!
New Free Training and Resources
What's new to Thinkific?
Create the perfect website for your online courses
With the release of Site Builder, Thinkific course creators can now quickly create beautiful websites, purpose-built for education businesses.
Each new Site Builder theme has been built from the ground up using best practices to maximize course sales by helping your potential students see the value of your offering quickly. Plus, all themes are crafted and refined to look great with many different types of content — It's like having your own designer on staff.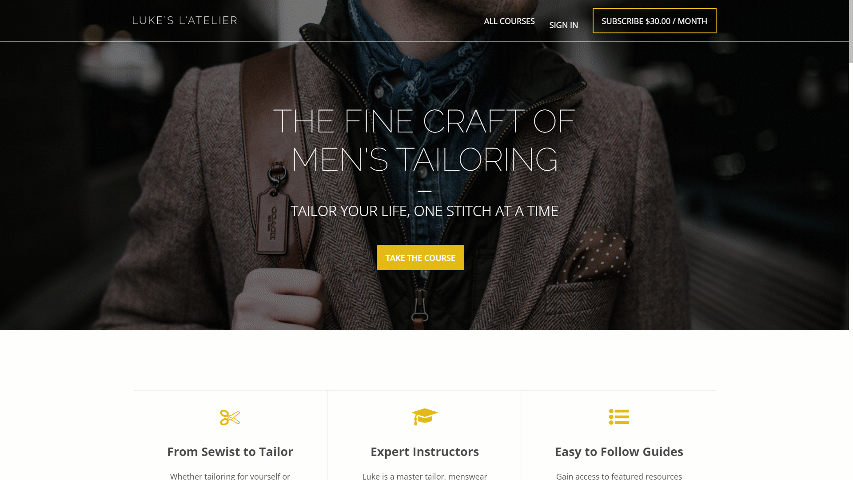 Customize the look and feel to match your brand. Set site-level defaults like the logo, color palette, and fonts, then customize each page to match the needs of your specific audience.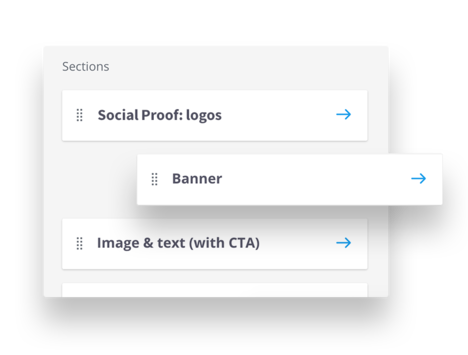 Use different sections like a Curriculum, Video, Checklist, or Countdown timer depending on the page and what best meets your potential students' needs. Your students always see the most up-to-date information using Smart Sections that update automatically when your course and site changes.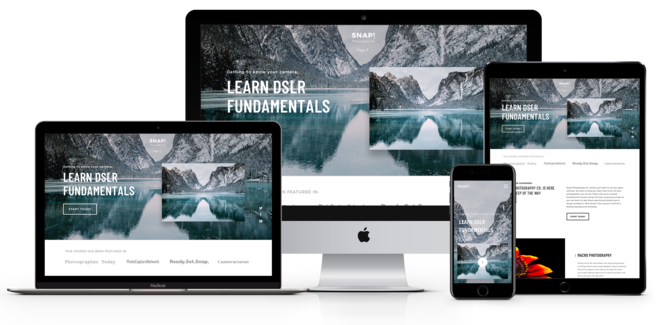 Are you ready to get started with Site Builder?
Control your student's learning path with prerequisites
If you're looking for a more linear learning path, look no further than our new your selected prerequisite lesson option. You can now select lessons to act as prerequisites for content in another chapter.
If a student doesn't successfully complete your selected prerequisite lessons, they can't move onto the next chapter until they do.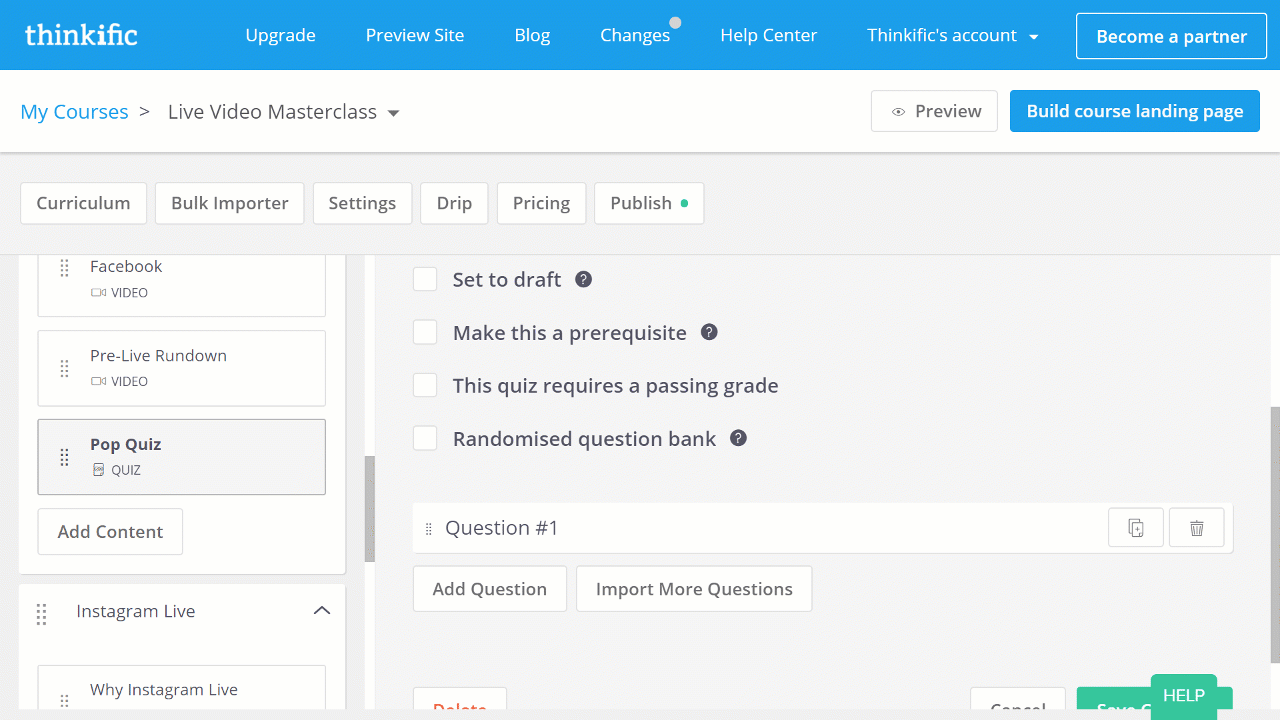 Prerequisite lesson options set for Quiz lessons are a powerful summative assessment tool, especially when they unlock completion certificates upon the student achieving a passing grade.
Integrate Thinkific with ActiveCampaign
Use ActiveCampaign with Thinkific to create and update contacts based on visitor and student activity on your course website.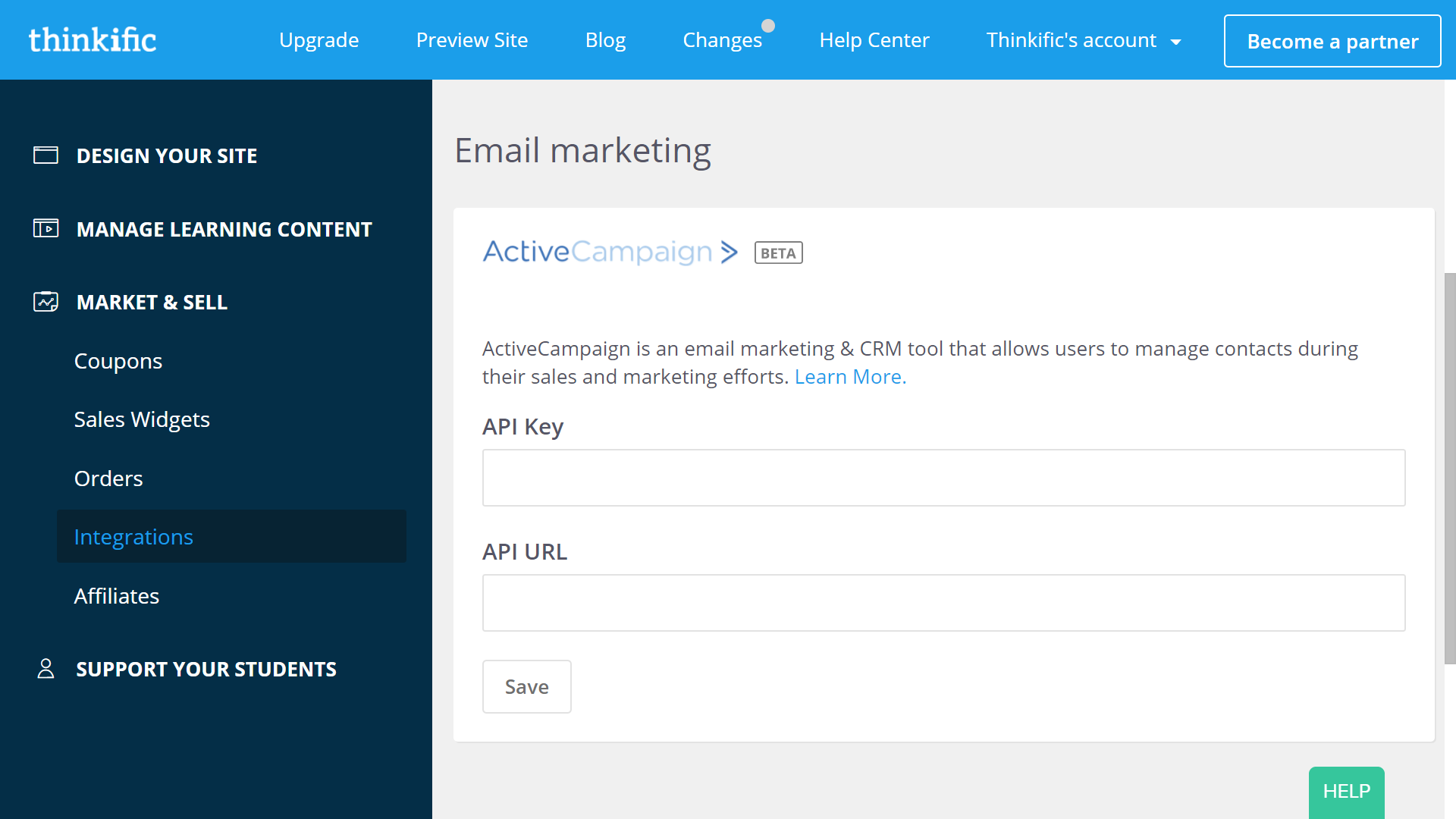 You can update contacts in your ActiveCampaign list when they sign up, purchase, enroll in and complete courses, including free trials! That makes it easy to funnel customers at different stages to the content and offers you want.
Install the Thinkific WordPress plugin
If you have a WordPress website alongside your Thinkific course website, you can install our official plugin via the Plugins page in your WordPress menu.
Using the plugin, you can easily import pages and posts on your WordPress website into your courses as text lessons in any chapter. You can even set them to be a part of a free trial and as a draft lesson while you import.

You can even generate direct links to your Thinkific checkout for specific courses or bundles right in your page or post editor. After installing the plugin, edit a page or post to find the button above the WYSIWYG toolbar.

If you're building your sales pages or find good opportunities to mention your Thinkific post, this link generator will be very handy.
What's Happening at Thinkific HQ?
---
That's it for April!
Thanks for reading! We'll be back next month for another round-up of the best Thinkific has to offer.
If you're interested in learning more about how we develop features, resources, or what we've been up to, don't hesitate to drop us a line. We'd love to hear from you!