2018 is the year we're all going to need to focus a little more on making sure our customers have the best experiences evaluating, purchasing, learning, and hitting their own goals. Over the last year, the philosophy of customer success has taken off for small businesses like it already has for enterprise companies.
To support that resolution, over the last month we've done our best to make it easier for you to get insights from your students and to prepare your customer success strategy for 2018. We've continued releasing significant updates to our reporting features along with more guides and training over December. Here are some of the highlights of what we've been working on as we get ready to say goodbye to 2017:
New Free Training and Resources
What's new in Thinkific?
Holiday Mode
Looking to make your course site a little more festive? Well, there's snow time like the present! You can now enable Holiday Mode on your Thinkific website to let it snow, let it snow, let it snow!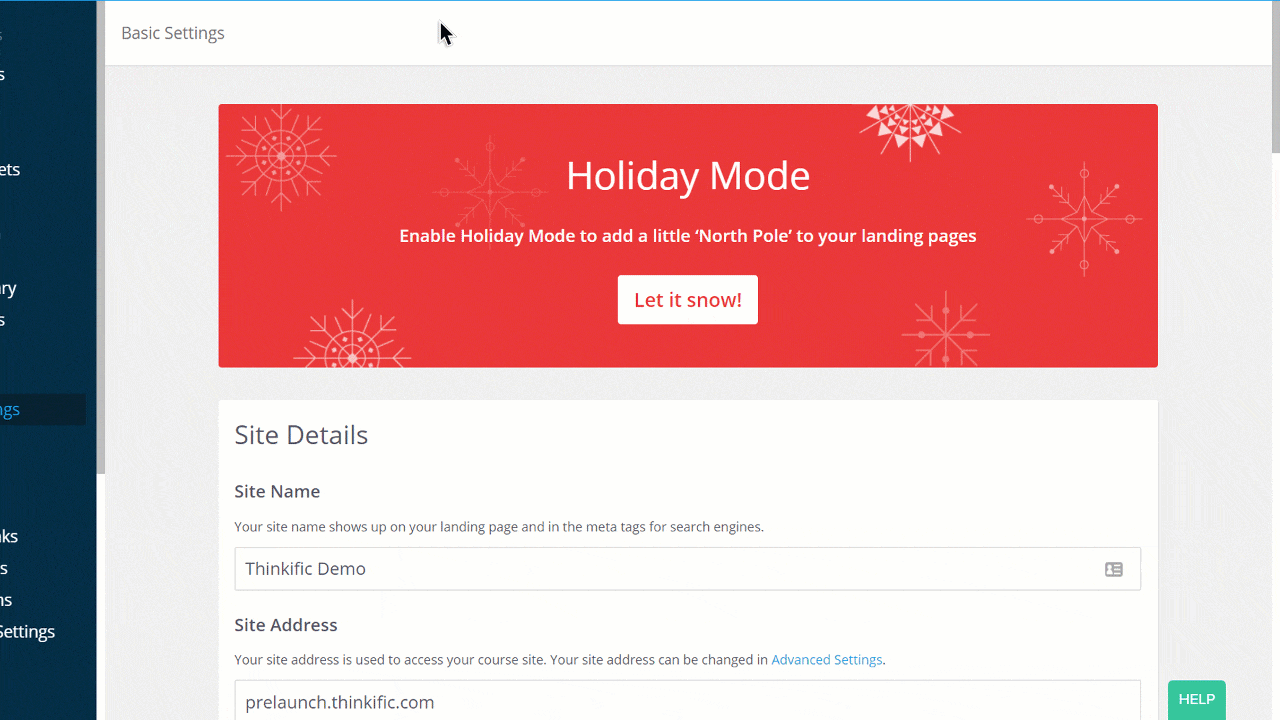 Log in to your Thinkific website and click on 'Enable Holiday Mode' to get your site into the holiday spirit!
See More Student Data
Last month we introduced our amazing new Users table which made advanced searching easy and generating custom reports, without any exporting, a snap. If you haven't seen the updates yet, log in to your course site and head over to the Users section!
Our initial update had all the basics in place. This month we made sure all your custom signup field data is represented in the table as well! If you're collecting additional information from student sign-ups on your course site, you can toggle new columns in the Users report to see that data for each student account. Toggle away!
Try this! Bookmark your favourite user searches!
On top of including custom fields in the Users table, we also released Search Bookmarks! This update to the Users table speeds up the process of getting the information you need. All you need to do is set up your search filters, hit the bookmark button, and give your search shortcut a name. Get a quick glance at your student's progress rates, or grab the emails of your free trial leads over the past month in a snap!
Learn how to start bookmarking searches here!
Personalize Your Multimedia Lessons
When you embed your favourite tools into a Multimedia lesson, you can now pass student data to it by enabling dynamic variables. Not sure what that means? That's okay! Here's a quick example of a personalized Typeform survey that picks up a student's first name and adds it to the welcome page: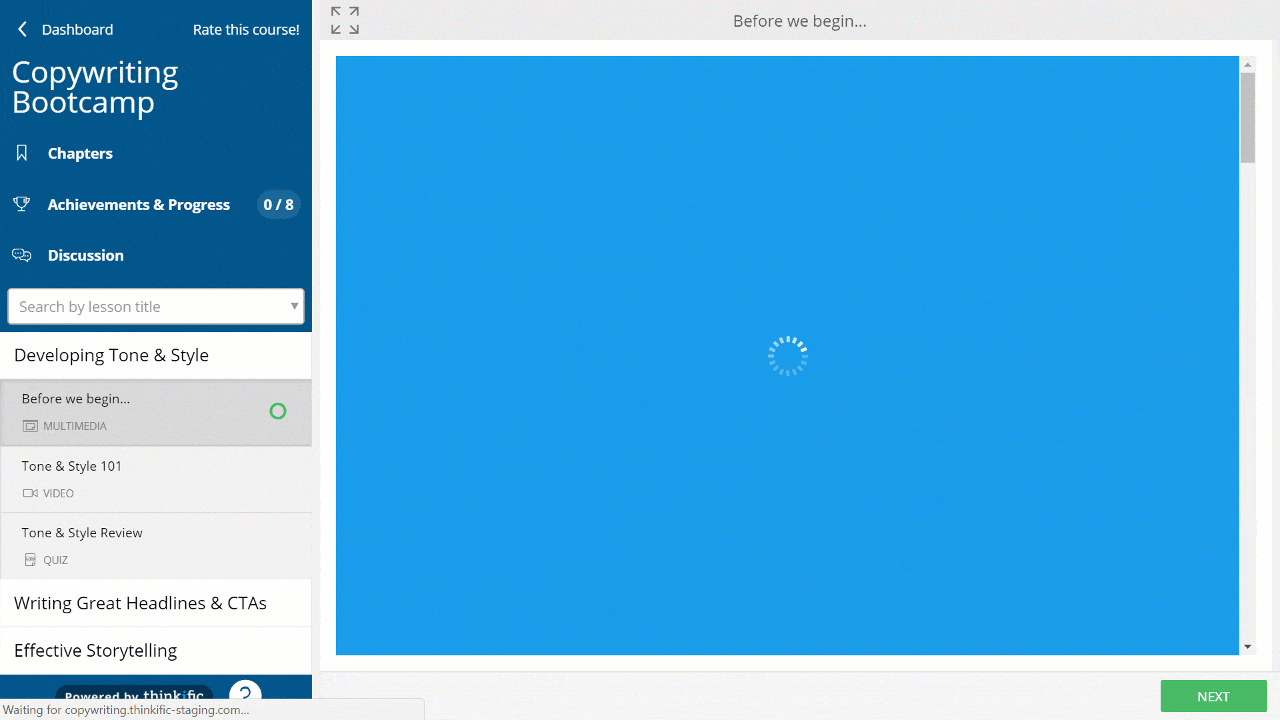 Dynamic variables pull in different information from student accounts depending on which student account is present. Just like in email, you can send first or last names, emails, and other information to external tools in your course player.
Learn how to personalize your Multimedia Lessons here!
What's Happening at Thinkific HQ?