Last month, we told you that 2018 is going to be the year you'll need to make your customer experience top notch. Here at Thinkific, we want to make sure that if you're selling an online course to your first customer or to 1000's of employees at a client-organization, you've got the tools and support you need to make amazing experiences.
This month you're getting features and training designed to help you make and deliver epic course content, manage users with clarity and efficiency, and best of all, bulk sell your courses to companies, organizations and develop cohort reporting to show your service's ROI.
Let's kick off this overview with a few freebies that will take your course creation to the next level:
New Free Training and Resources
What's new to Thinkific?
Bulk sell online courses with Groups
The biggest trend for established course creators using Thinkific this year will be offering bulk sales to organizations, companies, and other cohorts. Every Thinkific course creator gets access to groups. It's a game changer!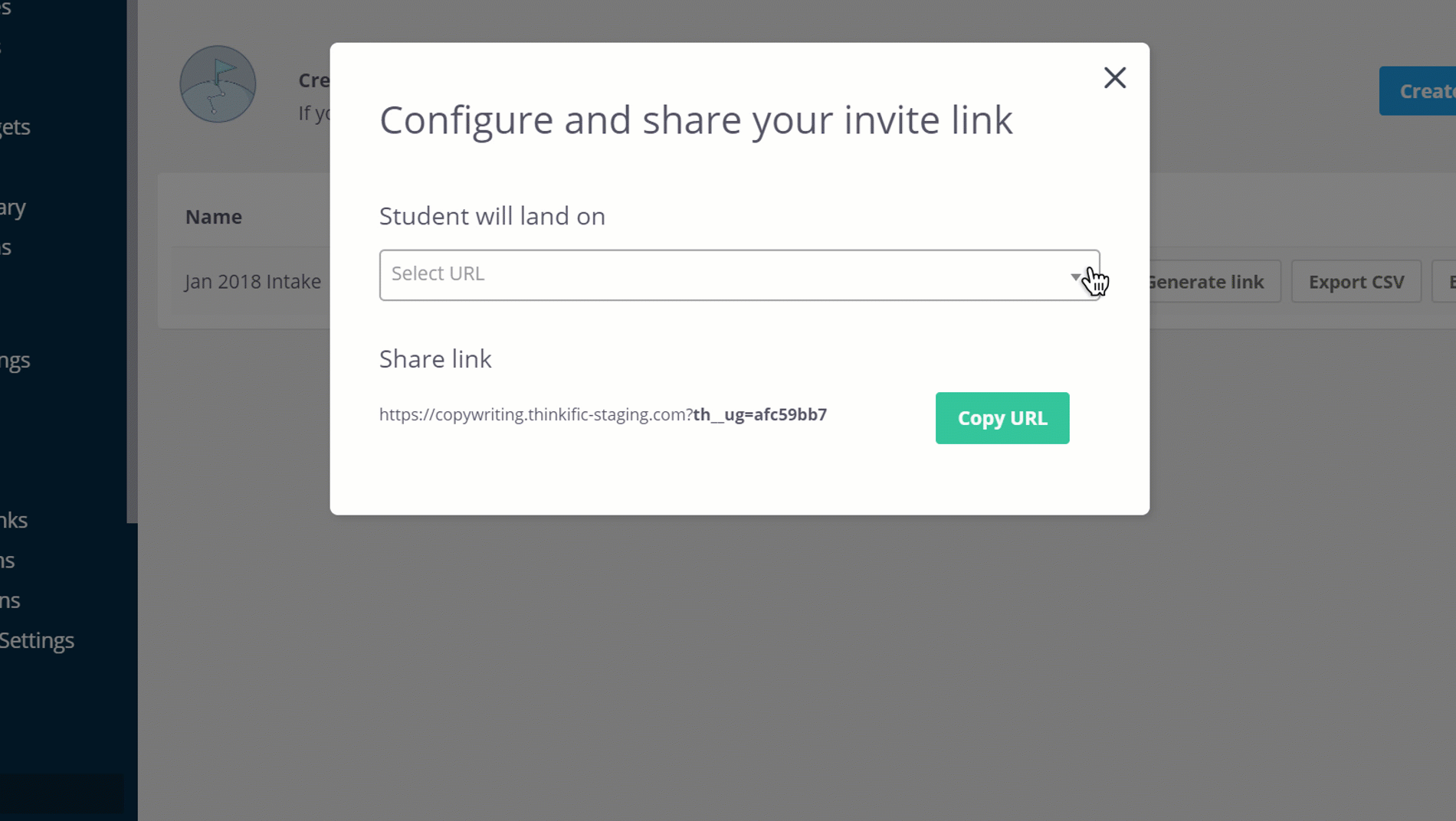 With our newest feature, Groups, you can sell hundreds or thousands of seats in your online course with a unique link, offer organizations private discounts, provide private, branded experiences, and quickly generate and send progress reports for each to show client organizations their ROI.
Learn more about using Groups here »
Take the guesswork out of curriculums
Creating an amazing student experience is a lot harder than most people realize. If you are not an instructional designer or don't have much experience developing five-star courses, you can now rely on Course Templates to help you get there.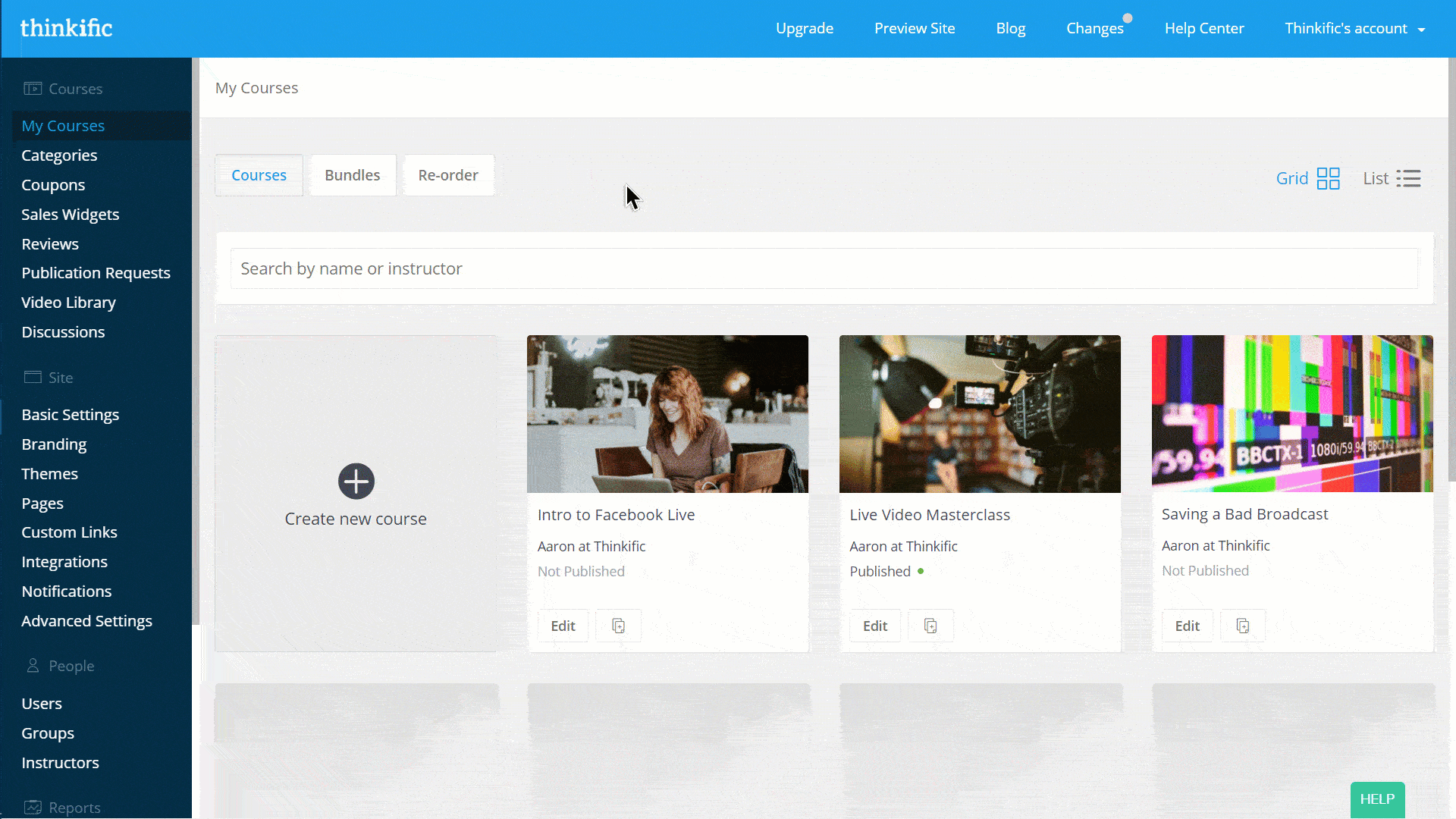 Course Templates are fill-in-the-blank outlines that can help you rapidly test course topics through pre-sales, develop a lead generating or nurturing mini-course, or help you produce your magnum opus i.e. you flagship course. Beyond courses, we also included a few templates for membership sites, webinars replays, and digital downloads to help build out bonuses for promotional offers.
Each template comes with its own instructions, and swipe copy for your course content, quizzes, surveys, student walkthroughs, and more.
Learn more about Course Templates here »
Other updates to Thinkific this January
We were also hard at work building out tiny wins for you and your students. This month we released three feature updates and a refreshed help resource:
What's happening at Thinkific HQ?
That's it for January!
Thanks for reading! We'll be back next month for another round-up of the best Thinkific has to offer.
If you're interested in learning more about how we develop features, resources, or what we've been up to, don't hesitate to drop us a line. We'd love to hear from you!