May has come and gone, and Summer is just around the corner. For a lot of course creators, this is the time to review how your business has been performing so far this year and make the adjustments necessary to keep your momentum up.
We made some massive changes to Thinkific over spring so we've been hard at work making the final adjustments on them during May. It's the perfect time to review all the major updates we've made to Thinkific over the last three months.
We've also updated all your favorite blog posts and released new free video training that will get you ready to make the best decisions for your business this summer.
New Free Training and Resources
What's new to Thinkific?
Students can sign up with Google, Facebook or LinkedIn
Your students almost always have an account with a social media platform, and social sign up is the norm for many people looking to save time on sign up and sign in forms.
When you're using a Site Builder theme, you can enable the option on your course website to allow students to sign up/in with their social media profiles.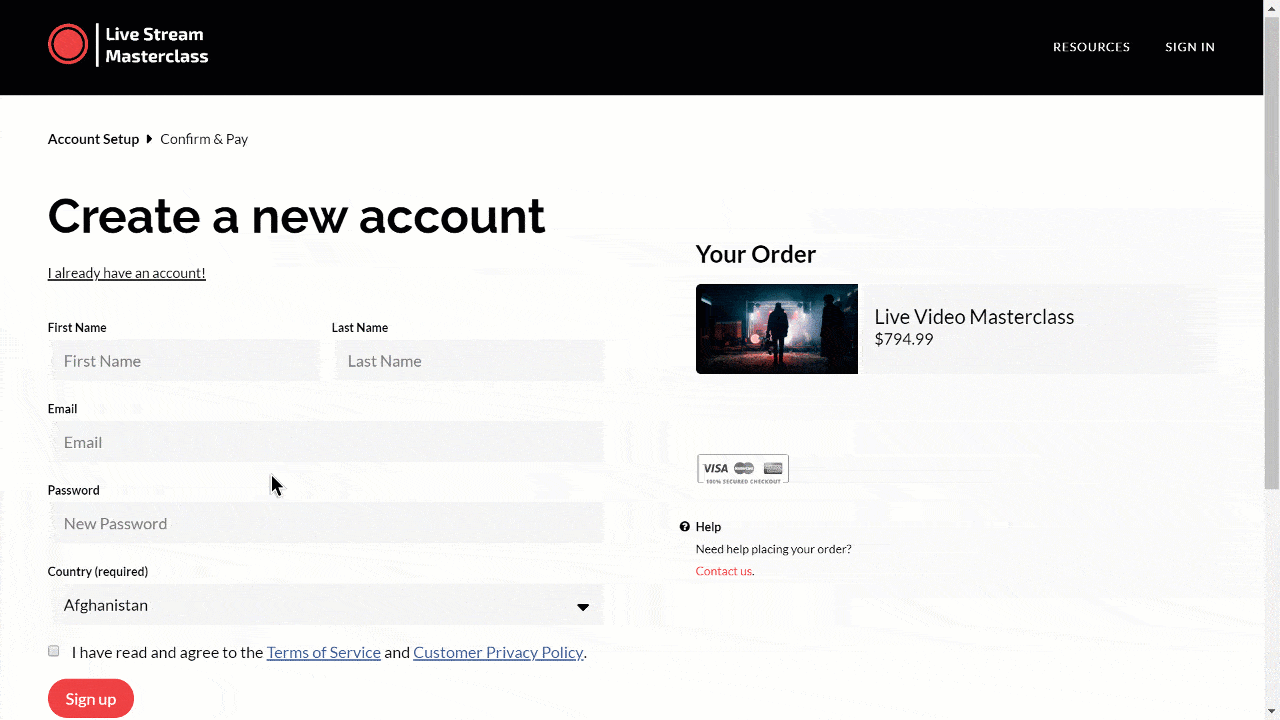 This saves their and your time on filling out details like first and last name, email addresses and setting passwords. And not to worry, your course website only collects the most crucial information from their profiles.
The best way to build websites just got better
Over the last couple of months, since Site Builder was released, the Thinkific team has been working hard to make all the improvements and upgrades course creators need. Site Builder has revolutionized how online education businesses build websites and if you haven't tried it yet, we recommend signing up for Thinkific for free and checking it out!
So far, we've made some big improvements and fixes, including…
More, and better, section options, styles, and content types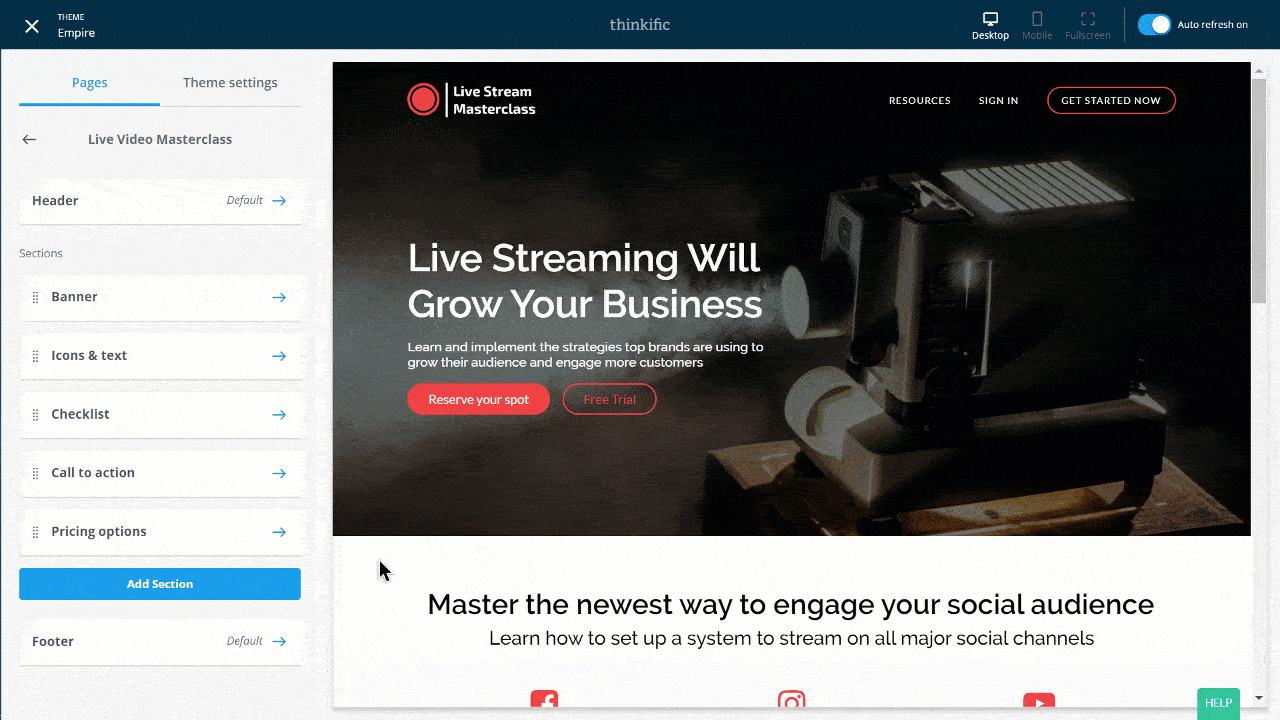 The ability to customize the header buttons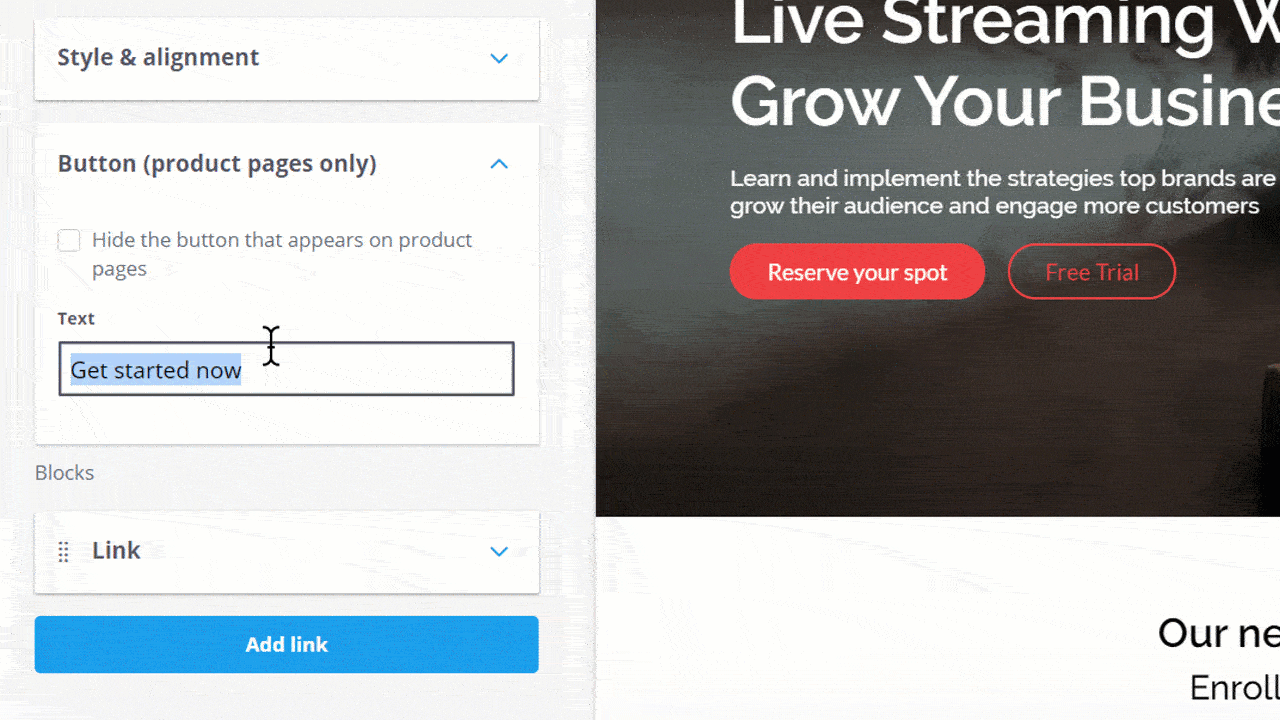 And improved translatability for landing pages built with Site Builder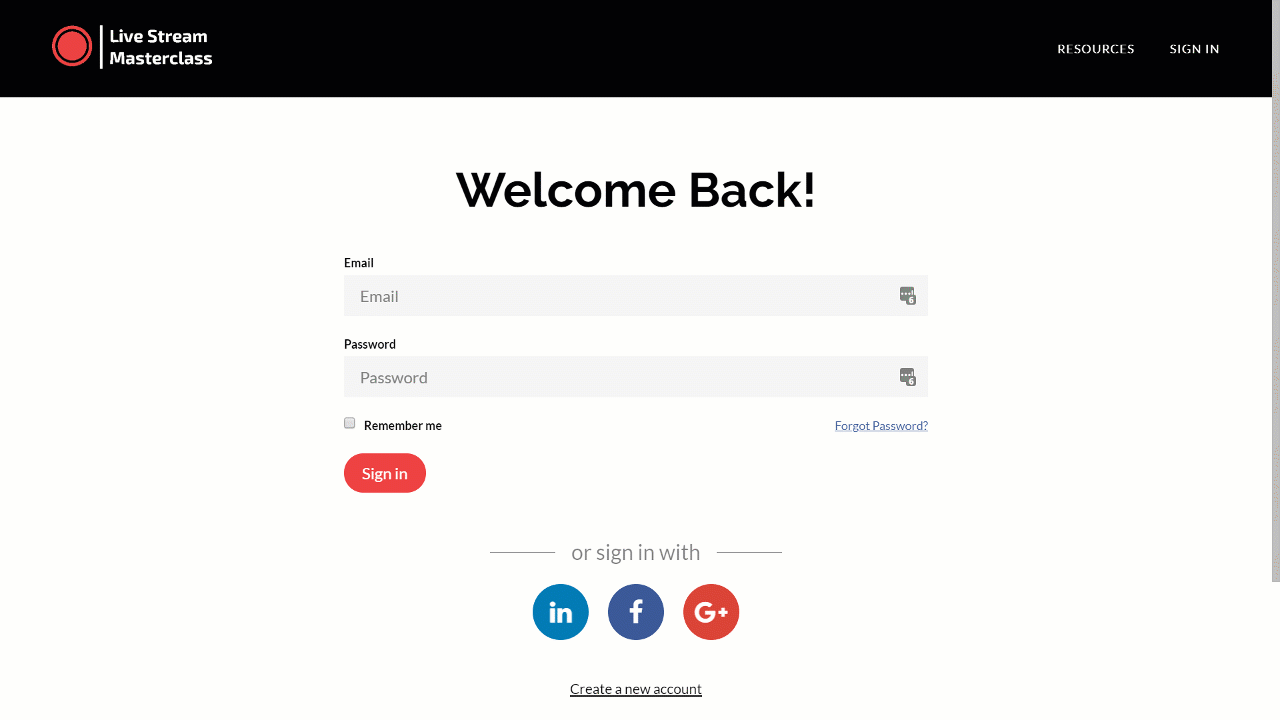 Are you ready to get started with Site Builder?
What's Happening at Thinkific HQ?
---
That's it for May!
Thanks for reading! We'll be back next month for another round-up of the best Thinkific has to offer.
If you're interested in learning more about how we develop features, resources, or what we've been up to, don't hesitate to drop us a line. We'd love to hear from you!