This content was created from a previous year of Think in Color. Register for the on-demand replays here!
So, you've created that course that you've been dreaming of launching for the world to see. Your messaging is perfectly crafted, the imagery is superb, and you've found the perfect pricing model to sell your digital product. The only problem is you're not getting as many sign-ups as you'd like, and you're not sure the best way to market and sell your product. As much as we'd like to think our digital products will sell themselves, the truth of the matter is creating the course is only a tiny part of helping your digital business grow. 
Here at Thinkific, we're blessed to have a community of experts that know the ins and outs of selling digital products and, of course, are willing and able to share their expertise with budding entrepreneurs such as yourself.
In anticipation of the upcoming 3rd annual Think In Color virtual summit, three of our esteemed speakers share some of their expert tips on effectively selling digital products and online courses. Please keep reading to learn more about their tried and true ways of selling online. Don't forget to sign up for the Think In Color virtual summit (there will be even more valuable information to snag at the event!)
Want to learn about the sessions and lineup of speakers? Check out this Think In Color overview.
---
Give your customers a sneak peek of your course by hosting a webinar

"As it relates to mid-tier and high ticket courses, don't underestimate the power of a webinar. When making a large investment, your consumers want to know exactly what they will be getting. Instead of structuring your webinar as a long bio of yourself and a sales pitch at the end, give your customers a sneak peek. 
Discuss your course methodology, frameworks, and the path to success. Showcase how your course is the only option for solving their problem and what life after your course will be."
– Kyshira Moffett, Certified Success Coach, speaker at Think In Color 2021
---
Strengthen your email sequences and use a mix of content formats to reach your audience.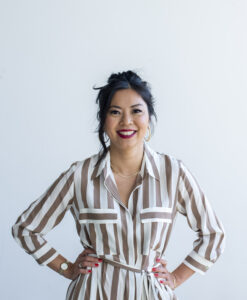 "Practice ongoing lead building and strong follow-up sequences. Having a proper email follow-up sequence is key because some people will be ready to become customers right away while others won't. Re-target your marketing funnels with a mix of content formats (written, podcast, video, etc.)…good marketing is the right offer plus the right time and the right person. Also, try the hybrid launch approach (evergreen and live ) with a course offer stack for max profitability. "
– Destinee Berman, Think In Color Keynote Speaker + CEO & Founder Destinee Berman, LLC.
---
Identify your marketing funnel's needs and provide relevant content to help them convert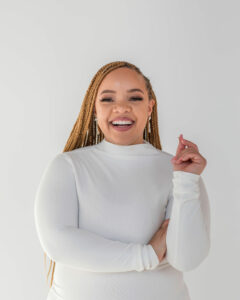 "My funnel is built to be segmented based on my client's desired result – so I do my best not to send them content that is not related to their interest they initially indicated. This helps me speak to my audience differently in marketing copy so that they convert more easily because they KNOW I understand their needs."
–Candace Junée, Digital Marketing Maven & CEO of Epic Fab Girl, speaker at Think In Color 2021
---
Named Adweek's Campaign of the Year in the Lead Generation category, Think In Color (July 27th-28th) is not just an event—it's a chance to join an inclusive community of entrepreneurs looking to scale their digital business while learning from others in an ever-evolving industry. Our speaker lineup features some of the many women of color making a name for themselves in their respective digital businesses and teaching others (like you) in the process. 
Click here to secure your spot for The Think In Color virtual summit. Unable to make the event during its scheduled time? Don't fret—replays will be available so you can experience the event at a time that best suits you. We can't wait to (virtually) see you there!