With learning and growing as one of our core values at Thinkific, we regularly encourage our team members and our customers to invest in their own personal and professional development. Whether by taking online courses, going to conferences, listening to podcasts, or reading books.
If you're a reader, you probably noticed that a LOT of great books were published in the last few years, especially in the business and non-fiction categories. But just in case you're not quite sure which book you want to read next, we've put together this list of carefully selected recommendations.
In no particular order, here are the top 25 business books, recommended by our team and community of online course creators and entrepreneurs:
1. Principles by Ray Dalio
In Principles: Life and Work, Ray Dalio, one of the world's most successful investors and entrepreneurs, shares the unconventional principles that he's developed, refined, and used over the past forty years to create unique results in both life and business—and which any person or organization can adopt to help achieve their goals. He argues that life, management, economics, and investing can all be systemized into rules and understood like machines. He also shares the most effective ways for individuals and organizations to make decisions, approach challenges, and build strong teams.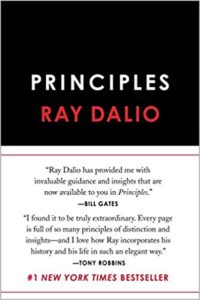 2. Option B by Sheryl Sandberg & Adam Grant
Option B: Facing Adversity, Building Resilience, and Finding Joy combines Sheryl's personal insights with Adam's eye-opening research on finding strength in the face of adversity. Beginning with the gut-wrenching moment when she finds her husband, Dave Goldberg, collapsed on a gym floor, Sheryl opens up her heart—and her journal—to describe the acute grief and isolation she felt in the wake of his death. Option B illuminates how to help others in crisis, develop compassion for ourselves, raise strong children, and create resilient families, communities, and workplaces. Many of these lessons can be applied to everyday struggles, allowing us to brave whatever lies ahead. Although it's not technically a business book, resilience is a quality that anyone in business must possess, and for that reason, we highly recommend reading it.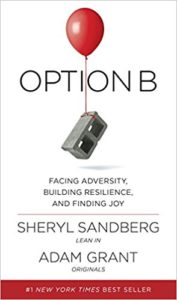 3. Tribe of Mentors by Tim Ferriss
In Tribe of Mentors: Short Life Advice from the Best in the World, Tim Ferriss shares the ultimate choose-your-own-adventure book—a compilation of tools, tactics, and habits from 130+ of the world's top performers. From iconic entrepreneurs to elite athletes, from artists to billionaire investors, their short profiles can help you answer life's most challenging questions, achieve extraordinary results, and transform your life.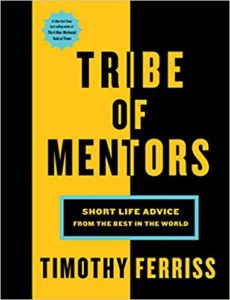 4. Entrepreneurial You by Dorie Clark
In Entrepreneurial You: Monetize Your Expertise, Create Multiple Income Streams, and Thrive, Dorie Clark provides a blueprint for professional independence, with insights and advice on building your brand, monetizing your expertise, and extending your reach and impact online. In short, engaging chapters she outlines the necessary elements and concrete tactics for entrepreneurial success. She shares the stories of entrepreneurs of all kinds–from consultants and coaches to podcasters, bloggers, and online marketers–who have generated six- and seven-figure incomes.This book will be your hands-on guide to building a portfolio of revenue streams, both traditional and online, so that you can liberate yourself financially and shape your own career destiny.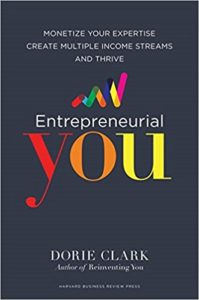 5. Building a StoryBrand by Donald Miller
In Building a StoryBrand: Clarify Your Message So Customers Will Listen, Donald Miller shares his StoryBrand process, a proven solution to the struggle business leaders face when talking about their businesses. This revolutionary method for connecting with customers provides readers with the ultimate competitive advantage, revealing the secret for helping their customers understand the compelling benefits of using their products, ideas, or services. He shares the seven universal story points all humans respond to; the real reason customers make purchases; how to simplify a brand message so people understand it; and how to create the most effective messaging for websites, brochures, and social media.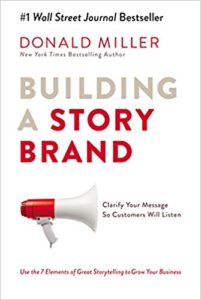 The Top 25 Business Books of 2017 #mustreadbooks #businessbooks
Click To Tweet
6. Side Hustle by Chris Guillebeau
In Side Hustle: From Idea to Income in 27 Days, Chris Guillebeau reveals how to quickly and easily create an additional stream of income without giving up the security of a full-time job. Having launched more than a dozen side hustles over his career, he offers a step-by-step guide that takes you from idea to income in just 27 days. Designed for the busy and impatient, this detailed roadmap will show you how to select, launch, refine, and make money from your side hustle.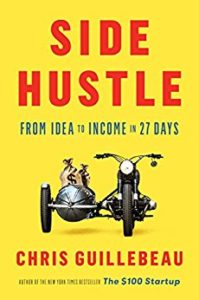 7. Blue Ocean Shift by W. Chan Kim & Renee Mauborgne
Blue Ocean Shift: Beyond Competing – Proven Steps to Inspire Confidence and Seize New Growth is the essential follow up to Blue Ocean Strategy, the classic and 3.6 million copy global bestseller by world-renowned professors W. Chan Kim and Renee Mauborgne. Drawing on more than a decade of new work, they show you how to move beyond competing, inspire your people's confidence, and seize new growth, guiding you step-by-step through how to take your organization from a red ocean crowded with competition to a blue ocean of uncontested market space. Combining the insights of human psychology with practical market-creating tools and real-world guidance, this book is a definitive guide to shift yourself, your team, or your organization to new heights of confidence, market creation, and growth.
8. Perennial Seller by Ryan Holiday
In Perennial Seller: The Art of Making and Marketing Work that Lasts, Ryan Holiday shows us how to create and market creative works that achieve longevity by drawing on his extensive experience working with businesses and creators such as Google, American Apparel, and the author John Grisham, as well as his interviews with the minds behind some of the greatest perennial sellers of our time. He reveals that the key to success for many perennial sellers is that their creators don't distinguish between the making and the marketing. The product's purpose and audience are in the creator's mind from day one. By thinking holistically about the relationship between their audience and their work, creators of all kinds improve the chances that their offerings will stand the test of time.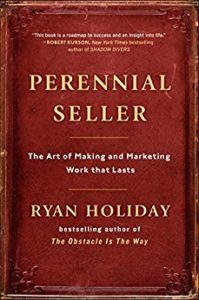 9. Radical Candor by Kim Scott
In Radical Candor: Be a Kick-Ass Boss Without Losing Your Humanity, Kim Scott offers a guide to those bewildered or exhausted by management, written for bosses and those who manage bosses. Taken from years of the author's experience and distilled clearly into actionable lessons; this book shows managers how to be successful while retaining their humanity, finding meaning in their job, and creating an environment where people both love their work and their colleagues. It also contains a simple framework to help you build better relationships at work, and fulfill your three key responsibilities as a leader: creating a culture of feedback (praise and criticism), building a cohesive team, and achieving results you're all proud of.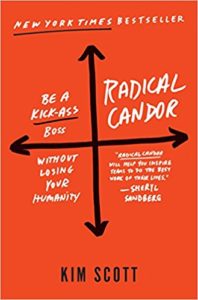 10. Unshakeable by Tony Robbins
After interviewing fifty of the world's greatest financial minds and penning the #1 New York Times bestseller Money: Master the Game, Tony Robbins returns with Unshakeable: Your Financial Freedom Playbook, a step-by-step guide taking you on a journey to transform your financial life and accelerate your path to financial freedom. No matter your salary, your stage of life, or when you started, this book will provide the tools to help you achieve your financial goals more rapidly than you ever thought possible.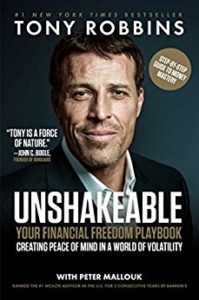 11. What If It Does Work Out? by Susie Moore
In What If It Does Work Out?: How a Side Hustle Can Change Your Life, life coach and professional side-hustler Susie Moore offers expert tips and guidance to help you earn an extra source of income by doing something you love. In her energetic and encouraging style, she guides you through all of the planning stages and potential obstacles, showing how to overcome any hesitation or fear, create multiple revenue streams, and more. She also presents inspiring stories from fellow side hustle successes, including the founders of Spanx and MindBodyGreen.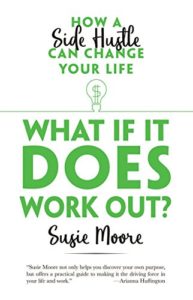 12. Finding My Virginity by Richard Branson
Twenty years after his iconic memoir Losing My Virginity, the world's ultimate entrepreneur is back with the rest of the story. Now, fifty years after starting his first business, Richard Branson shares the candid details of a lifetime of triumphs and failures and what he really thinks about his unique life and career. Finding My Virginity: The New Autobiography is an intimate look at his never-ending quest to push boundaries, break rules, and seek new frontiers—even after launching a dozen billion-dollar businesses and hundreds of other companies.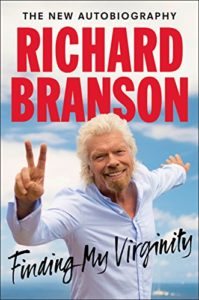 13. Killing Marketing by Joe Pulizzi & Robert Rose
In Killing Marketing: How Innovative Businesses Are Turning Marketing Cost Into Profit, Joe Pulizzi and Robert Rose of the Content Marketing Institute show how leading companies are able to sell the very content that propels their marketing strategy. The most innovative companies around the world have achieved remarkable marketing results by fundamentally changing their approach to marketing. By creating value for customers through the use of owned media and the savvy use of content, these businesses have dramatically increased customer loyalty and revenue. Some of them have even taken it to the next step and developed a marketing function that actually pays for itself. This book explores how these companies are ending the marketing as we know it―in favor of this new, exciting model.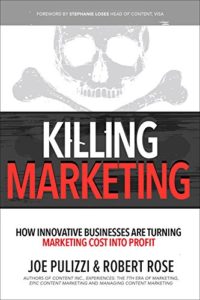 14. Book Yourself Solid (Third Edition) by Michael Port
Book Yourself Solid: The Fastest, Easiest, and Most Reliable System for Getting More Clients Than You Can Handle Even if You Hate Marketing and Selling has been one of the most popular marketing books in the world for service-based businesses since its initial release in 2006. Michael Port shows you how to build a solid foundation for a stellar public image, enhance your reputation for trust and credibility, perfect your pitch and pricing to attract higher-caliber clients, and adopt the six core strategies that will keep you booked solid. This new third edition includes updated and expanded strategies, techniques, and skills to help you get more clients and increase your take-home profits.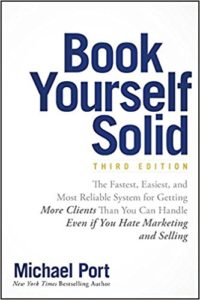 15. Real Artists Don't Starve by Jeff Goins
In Real Artists Don't Starve: Timeless Strategies for Thriving in the New Creative Age, Jeff Goins dismantles the myth that being creative is a hindrance to success by revealing how an artistic temperament is in fact a competitive advantage. He reminds creatives that business and art are not mutually exclusive pursuits. In fact, success in business and in life flow from a healthy exercise of creativity. He also debunks the myth of the starving artist by unveiling the ideas that created it and replacing them with timeless strategies for thriving.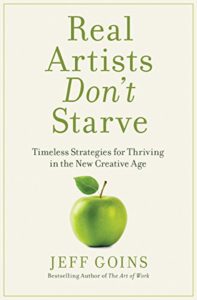 The Top 25 Business Books of 2017 #mustreadbooks #businessbooks
Click To Tweet
16. Rich 20 Something by Daniel DiPiazza
Rich20Something: Ditch Your Average Job, Start an Epic Business, and Score the Life You Want is written by Daniel DiPiazza, a millennial entrepreneur and the founder of the massively popular Rich20Something.com. Now twenty-eight years old, he has launched multiple successful businesses with zero startup capital simply by identifying and monetizing his skills into a career and life he loves. In this book, he teaches you how to hack the traditional career ladder, sharing hard-earned advice, anecdotes from other entrepreneurial badasses, and step-by-step techniques for turning your best skills into a business you're passionate about.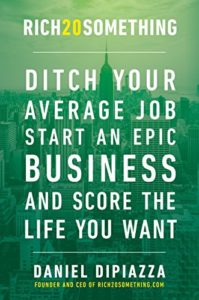 17. Finish by Jon Acuff
In Finish: Give Yourself the Gift of Done, Jon Acuff reveals that the sneakiest obstacle to meeting your goals is not laziness, but perfectionism. We're our own worst critics, and if it looks like we're not going to do something right, we prefer not to do it at all. The strategies in this book are counterintuitive and might feel like cheating, but they're based on studies conducted by a university researcher with hundreds of participants. You might not guess that having more fun, eliminating your secret rules, and choosing something to bomb intentionally works. But the data says otherwise. If you're tired of being a chronic starter and want to become a consistent finisher, read this book.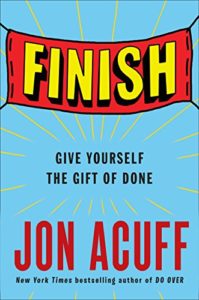 18. The Upstarts by Brad Stone
The Upstarts: How Uber, Airbnb, and the Killer Companies of the New Silicon Valley Are Changing the World is the definitive story of two new titans of business and a dawning age of tenacity, conflict and wealth. In the spirit of iconic Silicon Valley renegades like Steve Jobs and Bill Gates, another generation of entrepreneurs is using technology to upend convention and disrupt entire industries. These are the upstarts, idiosyncratic founders with limitless drive and an abundance of self-confidence. Led by such visionaries as Travis Kalanick of Uber and Brian Chesky of Airbnb, they are rewriting the rules of business and often sidestepping serious ethical and legal obstacles in the process. In Brad Stone's riveting account of the most radical companies of the new Silicon Valley, we discover how it all happened and what it took to change the world.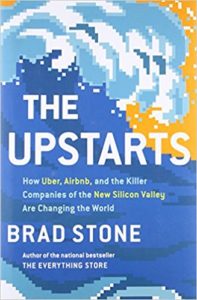 19. How To Be A Bawse by Lilly Singh
In How to Be a Bawse: A Guide to Conquering Life, YouTube star Lilly Singh (over a billion views) shares the lessons she learned while taking the world by storm, and the tools she used to do it. Told in Lilly's hilarious, bold voice and packed with photos and candid stories from her journey to the top, this book is the definitive guide to conquering life and being a bawse: a person who exudes confidence, hustles relentlessly, and smiles genuinely because they've fought through it all and made it out the other side.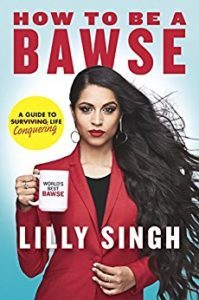 20. The Four by Scott Galloway
In The Four: The Hidden DNA of Amazon, Apple, Facebook, and Google, Scott Galloway asks fundamental questions. How did Amazon, Apple, Facebook and Google (the Four) infiltrate our lives so completely that they're almost impossible to avoid (or boycott)? Why does the stock market forgive them for sins that would destroy other firms? And as they race to become the world's first trillion-dollar company, can anyone chal­lenge them? In the same irreverent style that has made him one of the world's most celebrated business professors, Galloway deconstructs the strategies of the Four that lurk beneath their shiny veneers. He shows how they manipulate the fundamental emotional needs that have driven us since our ancestors lived in caves, at a speed and scope others can't match. And he reveals how you can apply the lessons of their ascent to your own business or career.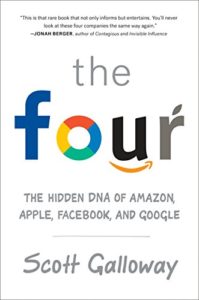 21. Give by Nicholas Kusmich
In Give: The Ultimate Guide To Using Facebook Advertising to Generate More Leads, More Clients, and Massive ROI, Nicholas Kusmich, the world's leading Facebook advertising strategist, shows you why Facebook is the single most effective platform for marketing in the Internet era. He shows you what differentiates Facebook from traditional advertising, and explains why it's so important to promote your business in a way that's congruent with the norms of social media. He shares his four-step process to pinpoint your market, master your message, create a magnet, and build a mechanism that both collects and helps you retain and develop those relationships. He also shares the tools you need to share your authentic voice with the people who want to hear it and turn their attention into satisfying, meaningful sales.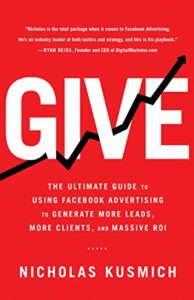 22. It Takes A Tribe by Will Dean
In It Takes a Tribe: Building the Tough Mudder Movement, Will Dean, founder of extreme obstacle course Tough Mudder, shares the thrilling inside story of how a scrappy startup grew into a movement whose millions of members feel like co-owners. He shows how other companies can embrace the Tough Mudder playbook by nurturing tribes of passionate fans while constantly experimenting with new risks.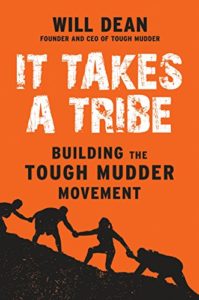 23. The Startup Way by Eric Ries
In The Lean Startup, Eric Ries laid out the practices of successful startups – building a minimal viable product, customer-focused and scientific testing based on a build-measure-learn method of continuous innovation, and deciding whether to persevere or pivot. In The Startup Way: How Modern Companies Use Entrepreneurial Management to Transform Culture and Drive Long-Term Growth, he turns his attention to an entirely new group of organizations: established enterprises like iconic multinationals GE and Toyota, tech titans like Amazon and Facebook, and the next generation of Silicon Valley upstarts like Airbnb and Twilio. Drawing on his experiences over the past five years working with these organizations, as well as nonprofits, NGOs, and governments, he lays out a system of entrepreneurial management that leads organizations of all sizes and from every industry to sustainable growth and long-term impact. This book is an essential roadmap for any organization navigating the uncertain waters of the century ahead.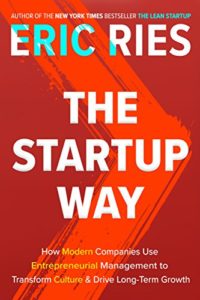 24. Reinvent Yourself by James Altucher
Entrepreneur, angel investor, chess master, and prolific writer James Altucher has reinvented his career, his interests, and his life many times over the past twenty years. Reinvent Yourself is the book he wishes he had at the beginning of that long and volatile journey. He describes specific techniques, shares stories, tells the stories of others, and gives the ultimate guide to not only how but why it is critical for people to master the skills of reinvention. Reading the stories and learning the critical skills taught in this book will help you navigate your way through the chaos of change and onto the path of new opportunity and success.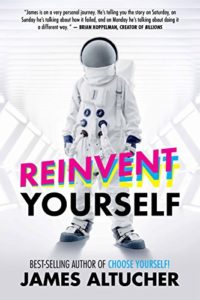 25. You Are a Badass at Making Money by Jen Sincero
In You Are a Badass at Making Money: Master the Mindset of Wealth, Jen Sincero helps launch you past the fears and stumbling blocks that have kept financial success beyond your reach. Drawing on her own transformation—over just a few years—from a woman living in a converted garage with tumbleweeds blowing through her bank account to a woman who travels the world in style, she channels the inimitable sass and practicality that made You Are a Badass an indomitable bestseller. She combines hilarious personal essays with bite-size, aha concepts that unlock earning potential and get real results.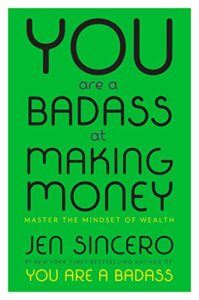 The Top 25 Business Books #mustreadbooks #businessbooks
Click To Tweet
What were some of your favorite business books? Share your recommendations in the comments below!