Boosting your viewership on YouTube takes more than minor optimization. You need to be producing high-quality video, writing engaging scripts, and responding to real-time trends to stay as topical as possible.
You also need to continuously work on your craft: the most successful YouTubers (Emma Chamberlain, we're looking at you) know that their content is only as unique as their point of view. But how can you marry your point of view with the need to put out a lot of your own videos, consistently?
Well, it's not an overnight solve. Instead, it's a long game that demands attention to your craft, as well as a packed content schedule. Need a few YouTube video ideas to get you going? We can help.
In this post, we break down how to use your audience to guide your content, as well as how to optimize your posts according to the algorithm and according to a unique content schedule. We've also compiled a master list of content streams for you to refer to.
We'd bet a nickel that by the end of reading this article, you'll come away with at least one YouTube video idea.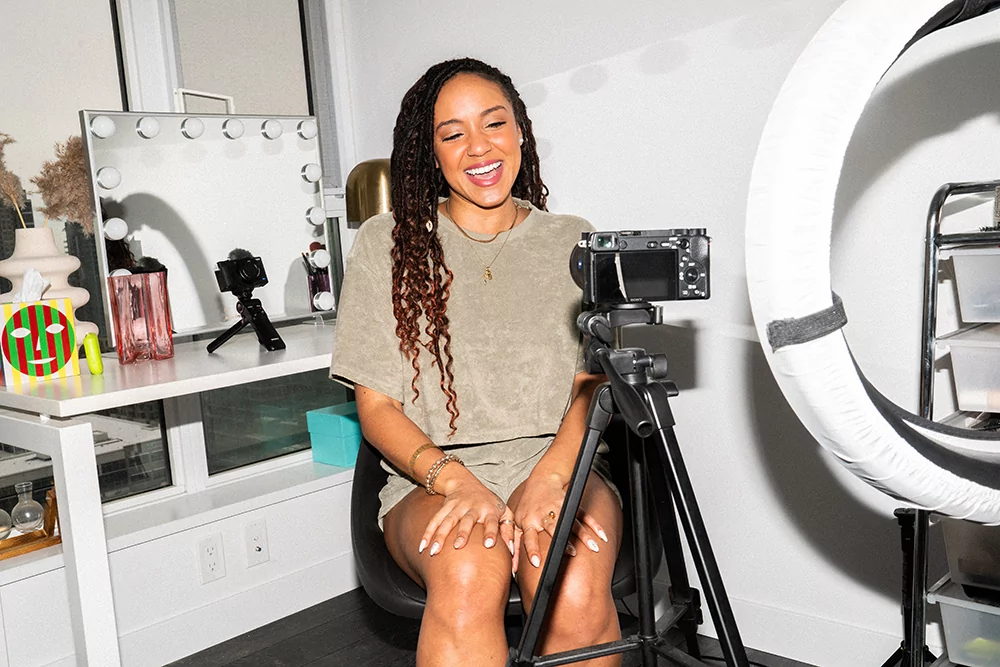 How to boost your views on YouTube
Boosting your views on YouTube takes time, effort, and dedication. Of course, you've probably already sunk a lot of time and dedication into creating your existing channels!
Rather than scrap all your hard work, you can employ certain strategies to help get your existing videos seen by more people. Here are a few tips:
Use SEO keywords in your title and description
Keywords aren't just for your blog posts. Make sure you're researching the best and most relevant keywords for your YouTube videos to ensure they rank well.
Remember, it doesn't matter that your tutorial videos are the best if nobody can find them.
Share your videos on other social media platforms
Cross-promotion is the name of the game. You need to make sure your YouTube channel is being seen by a wide variety of people. Organic discovery is great, but don't neglect building an audience beyond YouTube itself. Leveraging your social media followings (and encouraging them to share your work) can take your views higher.
Collaborate with other YouTubers
We said cross-promotion was it! Building bridges with your fellow creators is a great way to access similar audiences, while also creating a new stream of content for your channels.
Try filming a reaction video to a home tour you love, or make a video showing you trying out a popular DIY. You could even make a video introducing your audience to some of your favorite creators.
Whether you collaborate directly with your fellow creators or simply respond to their content, the cross-pollination is sure to bring in new views — and maybe even a lucrative partnership.
Use relevant tags
Tags help curious YouTubers find your content. When you upload a brand new animated video you're super proud of, make sure that your audience can find it by tagging your video appropriately.
For example, "history explained youtube" brings in a pretty specific viewership — and that can be to your advantage, if you use it correctly.
Make sure your thumbnail is eye-catching
Your thumbnail is the first impression that your video makes: stunning videos deserve a stunning thumbnail.
Choose a beautiful shot to promote your house walkthrough video. Pick a hilarious facial expression to promote your reaction videos or prank videos. The image you select should speak to the climax of your video so viewers feel excited to engage.
Understand your audience
Understanding your audience — what they want, how they engage with your content, hearing them out — is the single most important factor when it comes to building your YouTube channel.
Whether you're making how-to videos, specialize in reaction videos, or want to make opinion videos about a certain subject, your audience will determine whether you find success.
You have to pay attention to them if you want them to pay attention to you.
Engage with your audience
When people comment on your opinion video to tell you how right you are, respond! When they comment to tell you they disagree with your point of view, thank them for their time. Talking to your audience encourages them to engage further, and signals to other viewers that you're open to feedback and interested to hear from them.
Being connected to other users means you're able to canvas them for YouTube video ideas when your own creative coffers are running dry.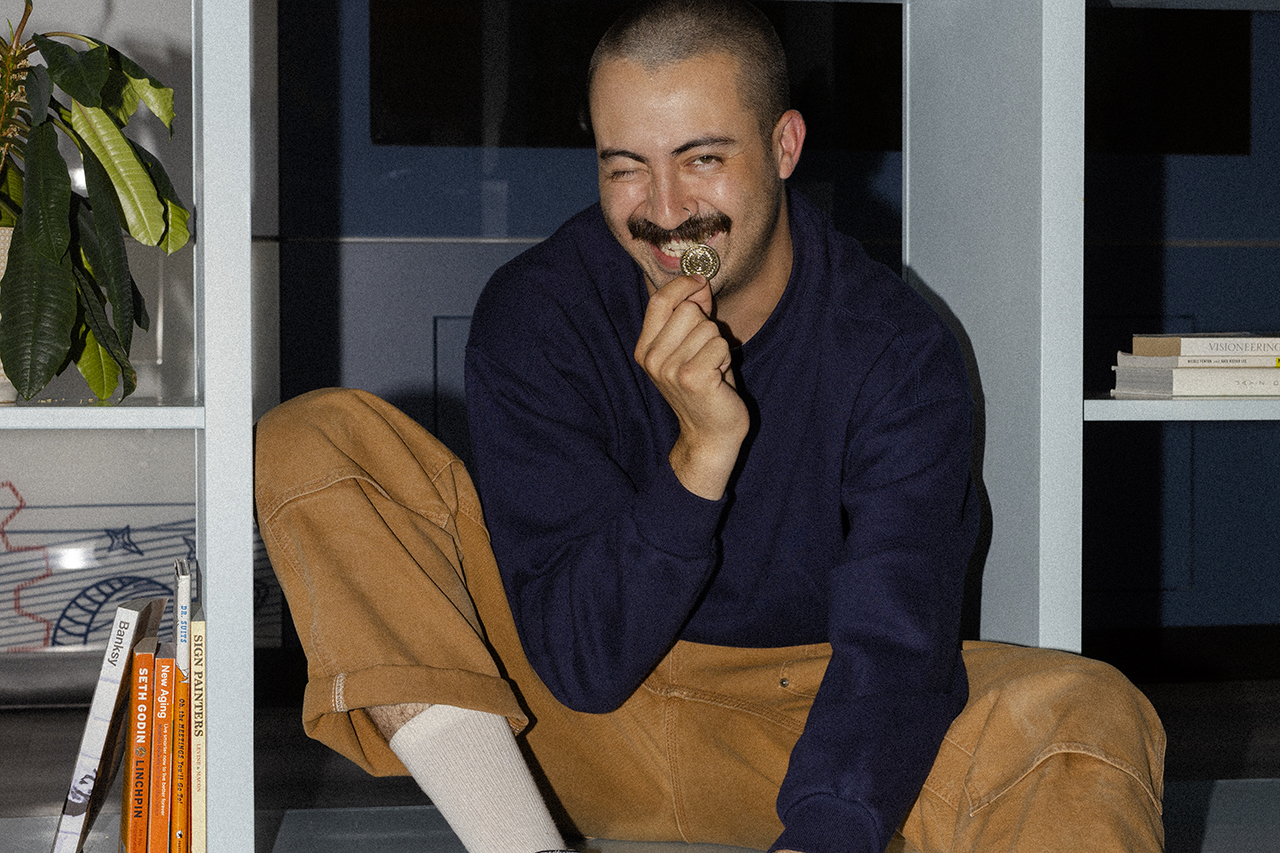 What are the benefits of getting more views on YouTube?
Views corresponds directly to your reach. The larger your audience, the more opportunity you have to effectively monetize your videos. YouTube's Partner Program, affiliate links, brand sponsorships, and collaborations become more available when your view count ticks up.
A large audience also makes it easier (and more likely) that your content will go viral — a huge boon to your viewership and your ability to monetize your YouTube channel.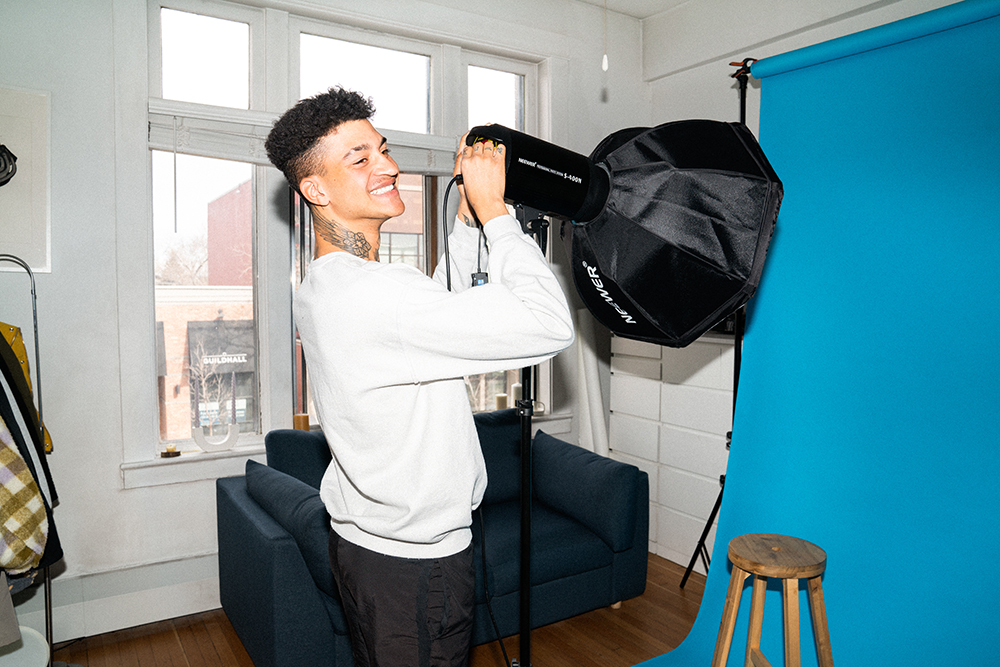 11 simple YouTube video ideas to boost your views
Just because every major motion picture is three hours long doesn't mean your YouTube videos have to be. In fact, we advise against it.
Especially as you are growing your audience, it's best to have a variety of video lengths in order to appeal to a broad base. These video ideas — including some that lend themselves well to the short-form format, YouTube Shorts — will help you create interesting and engaging content that will draw in more viewers.
1. Do an introduction video
The introduction: one of most evergreen YouTube video ideas. Say hello to your audience and let them get to know you.
Talk about why you decided to start a YouTube channel, and what kind of content you plan on creating. You can re-up these videos every so often whenever you get a large increase in followers in a short amount of time.
Be sure to make this video fun and engaging, as it is your first impression with potential viewers. You want to give your viewers a taste of what to expect, and have them subscribe early so they continue to get your updates.
Whether you specialize in makeup tutorials, explained-style videos, reaction videos, unique music videos, or funny animal videos, tell your viewers what they can expect from you — and then make good on it.
2. Participate in challenge videos
There's a new challenge on the internet almost every week, and they are catnip for views. Learn a funky dance and really give it your all: YouTube users are known for going all in, so make sure you've really got the steps down.
Not much of a joiner? You could even review videos of other people participating in challenge videos.
3. Create opinion videos
Once you've established your brand or niche, chances are your viewers will come to you to hear your opinion. This could be about anything from the latest tech gadgets, to fashion trends, to current events. Give your opinion on these topics and then — just like you learned in school — explain that opinion.
Be sure to invite people to join in on a conversation with you by leaving their comments below your video. Some people may disagree with you, but engagement is engagement. Just be sure to maintain a civil comment space to show your audience that you welcome their ideas, but expect respect.
4. Review a product
Product reviews are one of the most popular YouTube video ideas. And for good reason: if you're a tech or beauty enthusiast, for instance, there are no shortage of products that need a solid consumer report.
While at first you'll be spending money out of pocket, many brands are keen to work alongside YouTube creators. Not only will you get to try out some awesome products, but you also get to show your viewers what works and what doesn't.
You can also compare similar products and provide tips on how to use them correctly. If it's something that requires more than one day, or overnight use, take before-and-after pictures to show the full extent of the product. Maybe it's a long-wear foundation, or the battery life of a new gadget. People enjoy seeing a product in action to understand how it really works and whether they should buy it.
You could even dedicate your own YouTube channel to specific product reviews. As your reputation grows, you audience will come to you for specific takes and insight. With that in mind, make sure to offer your real opinions rather than feeling pressured to give gifted or sponsored product good reviews. Great review videos come from a place of curiosity and education.
5. Host an interview
Whether you're a pop culture aficionado chasing down a story, or a pop scientist looking to break down the effects of climate change, hosting an interview makes for great video content. It also establishes certain credibility with your audience. They see you taking your work seriously, and become curious to learn more.
Interviews also have the potential to bring in new viewership. Your subject's fans may follow them to your channel, and enjoy what they find, like, and subscribe!
When hosting your interview, be sure to research your subject and have a framework of questions you'll be working from. And while interview is not an opinion video, your perspective is part of the draw of your channel. Don't lose yourself to your subject during the interview.
Ask your guest questions related to their area of expertise, and let your viewers learn something new. They will likely promote your interview on their own social channels alongside your own promotion. And don't be shy about explicitly asking for that promotion. Even interviews should be considered a collaboration, as you are sharing your audiences with each other.
6. Create tutorials
How-to videos make up some of the most popular content on YouTube. Whether it's a cooking or recipe tutorial, a DIY video, or even a video showing viewers how to beat a tricky video game level, tutorial videos make for a huge cache of content that you can revisit any time you're feeling short on YouTube video ideas.
Tutorials are great video ideas because they're both educational and entertaining. Your viewers might be work alongside your DIY video, or they might simply enjoy watching you work.
A tutorial video should follow a simple structure:
Outline the problem: what are you making or teaching?
Show the materials required: what does the viewer need in order to follow along?
Demonstrate the process: no magic tricks here! Show every step along the path to the finished product.
Show off the final result and get your viewers excited.
*A little bonus tip: stay super engaged in the comments, so your viewers feel they can ask clarifying questions.
7. Have a Q&A session
Not quite a response video and not quite an interview, the Q+A session is a great way to engage with your viewers while also inviting further conversation.
To prep for your Q&A video, ask your subscribers them to leave their questions in the comments section, and then create a video where you answer them.
This will show your viewers that you're listening and care about their feedback, which will make them more likely to watch future videos.
You can also add subtitles and slides to the video to make it more visually appealing and easier to understand. Creative editing is an opportunity to play around with your visual style, making your videos stand out.
8. Make explained-style videos
Do you have knowledge about a topic that is difficult to explain? Create an explainer video! This video idea works especially well for more complex subjects such as economics, history, science, or social issues.
Explained-style videos are a great way to build your brand, as their tone can vary based on your personality. An explainer can be fun and entertaining, or it can be serious and in-depth. The most important thing is that your video focuses on providing viewers with valuable information.
It's also important to remember that while this isn't an opinion video, your audience does come to your channel for a specific voice and take.
9. Create "a day in the life of" videos
"Me?" We can hear you thinking: "No way."
Before you undercut yourself (I'm boring!), let us assure you that these videos are as fun to watch as they are soothing. "A day in the life of" videos are a great way to give your viewers an inside look at your life.
These vlogs are meant to capture what a typical day looks like for you. They also act as a sort of "response video," especially if you style them to speak to common questions or comments you see on your other videos.
Build a video mashup that goes with you from morning to night. Add voiceover or narration to bring the viewer along for the ride. And don't be afraid to let your audience see the less photogenic side of your life. Videos like these help build rapport with your audience, because they demonstrate that you're relatable and relaxed.
Not sure you're interesting enough (or comfortable enough) to merit a full day-in-the-life video? If it suits your channel's tone, try making this style of content as a parody video instead.
10. Give a home or office tour
In the same vein as day-in-the-life videos, tour videos give viewers an inside look at how creators they admire live or work.
Home or room tours, for instance, have a huge foothold in video content communities. But tour videos don't just have to be about where you live. You can create a video that tours your office space, pointing out the gadgets and processes that you as a creator rely on. It could be interesting for your audience to see the behind-the-scenes of your life and workspace.
*Bonus tip: try mashing up some of the above video ideas to create powerful hybrid formats. You can create a reaction video about a celebrity's house tour, for example. Or a video showing your inexpensive DIY furniture in comparison to the high-end pieces you're inspired by.
11. Share your failures
Not many people like to talk about their failures, but it can be incredibly powerful — or even funny — to share them with your viewers.
Sharing your failures helps show your audience that the creator on the other side of the screen is human, too. It may even give them the courage they need to pursue something they're scared of.
If you've got a good sense of humor and comedic timing, your could compile a music video montaging your failures.
You could also style these stories as event recap videos, using editing techniques to point out key moments where plans began to go awry. What starts as a parody video might actually become a salient lesson for your audience — and yourself.
Get more views, starting today
First step: create a video. Easy, right?
YouTube is an excellent platform for creators to showcase their content and engage with viewers. Whether you're a beginner or a pro, there are plenty of YouTube video ideas that can help keep your viewers entertained and engaged. From tutorials, to Q&A sessions, to home and office tours, the possibilities are pretty much endless.
So, start creating videos that speak to your personality, optimize them the best you can, engage with your audience, and most importantly, be consistent.
Follow The Leap on TikTok, Instagram, and YouTube for more audience growth tips. We also make a newsletter.