A Guide To Earning $100,000 In Online Course Sales
A step-by-guide to building an online course business that generates over $100,000 in revenue.
In this free , you will learn:
How many monthly enrollments you'd need to generates 6-figures in revenue
How to validate demand for your course before you create it
How to eliminate the competition by choosing a specific niche
How to build a compelling brand and develop your Unique Value Proposition
How to build a marketing funnel that attracts new customers on autopilot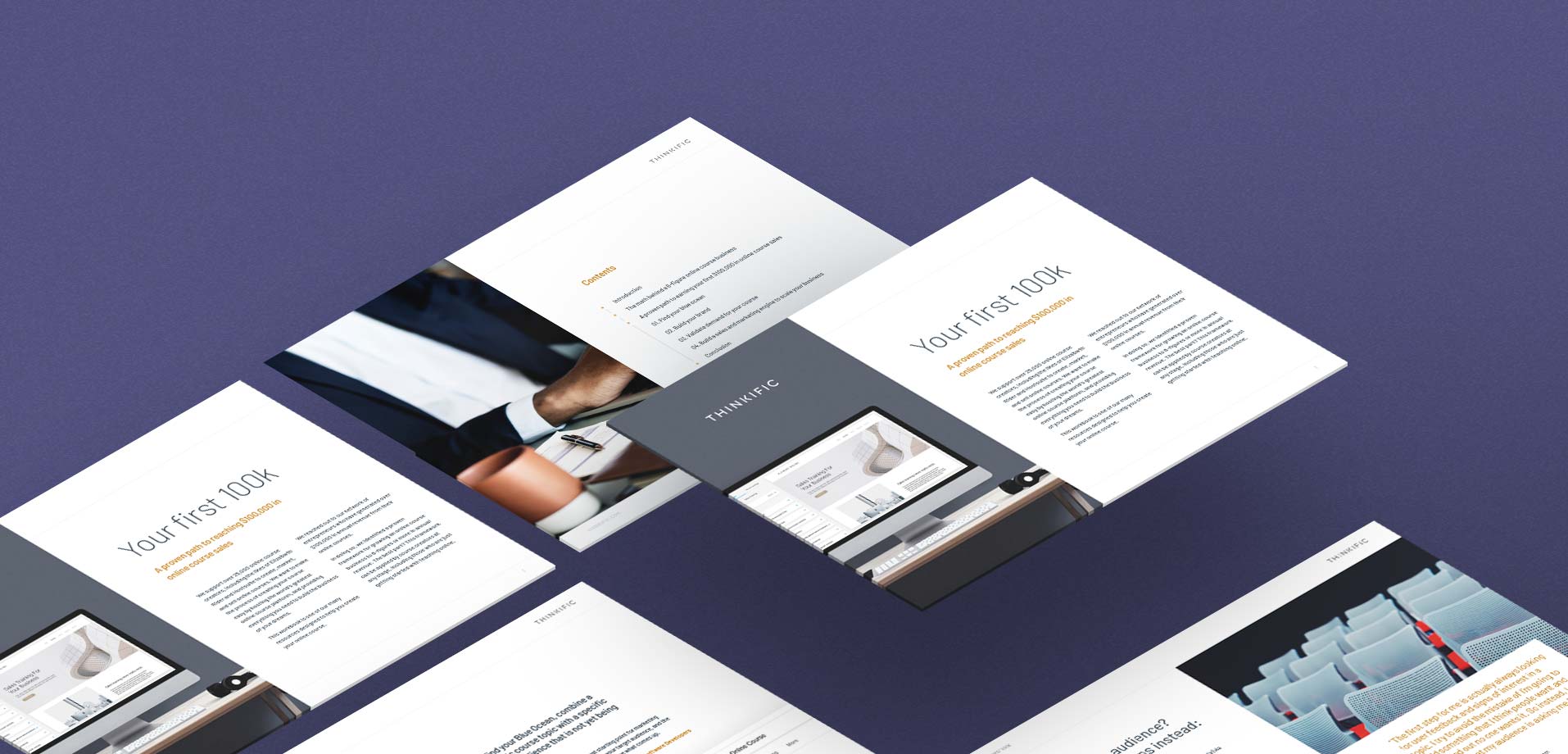 Take your online course business to the next level and rapidly increase your revenue.
Over the past few years, we've watched countless Thinkific customers successfully create and sell online courses, changing both their lives and the lives of their students. We reached out to course creators who have generated over $100,000 in annual revenue from their online courses. In doing so, we identified a proven framework for growing an online course business to 6-figures or more in annual revenue. The best part? This framework can be applied by course creators at any stage, including those who are just getting started with teaching online.
In this Guide To Your First $100,000 we'll show you what it takes to build a 6-figure online course business.