Key Features
Accepts one-time payments through PayPal
Available in 200+ countries and accepts 25 currencies
Send and receive payments securely
Overview
Integrate Thinkific with PayPal to allow your customers to login and pay or pay with credit card for one-time secure payments for your course offerings.
With PayPal and Thinkific you can start accepting credit cards, Visa debit cards and of course PayPal on your Thinkific site in minutes. Setup is quick and easy!
With the Thinkific PayPal integration, users also have the advanced option to add their PayPal IPN in order for PayPal refunds to show in Thinkific reporting. PayPal's Instant Payment Notification (IPN) is a message service that automatically sends notifications about events related to PayPal transactions.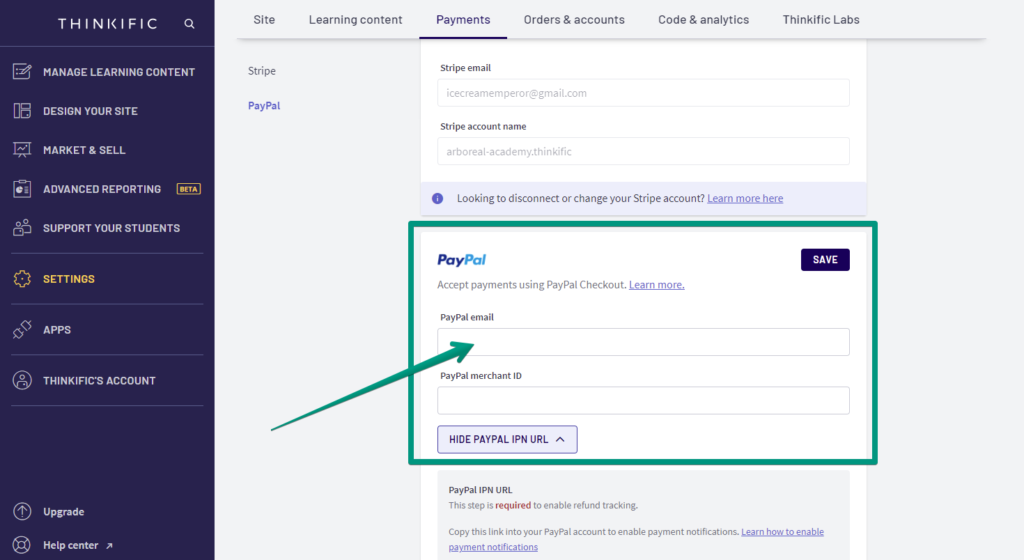 Settings
Insert your PayPal email address into Thinkific to start accepting one-time payments through PayPal.
Thinkific Course Creators who use PayPal also love:
Sign up to a free account and take your online courses to the next level.