Key Features
Supports payments in 32 countries and 135+ currencies
Supports subscription and payment plans
Accept all major debit and credit cards from customers
Overview
Create a seamless and secure checkout experience for your students with this Thinkific Stripe integration. Stripe supports subscriptions and payment plans as well as your desired currency while accepting payment for your online course.
All of your online course payments will be processed by Stripe, and you will collect your funds directly from Stripe. Unlike with PayPal, students do not need to sign into Stripe in order to pay you – they can simply enter their billing information directly on Thinkific!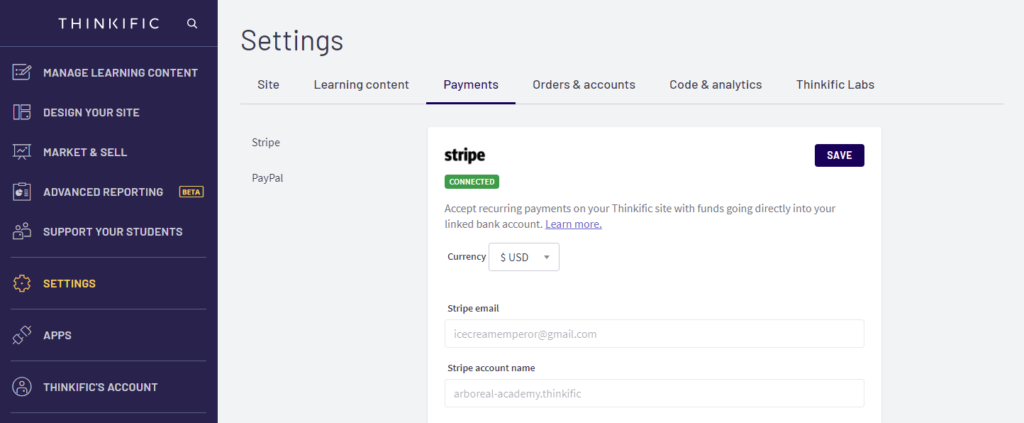 Settings
Sign up or sign into an existing Stripe account within your Thinkific Integrations page to start accepting Stripe payments!
Requirements:
Free Thinkific account
Stripe account
Additional Resources:
< Browse More Apps
Thinkific Course Creators who use Stripe also love:
Sign up to a free account and take your online courses to the next level.