If you're looking to scale your business quickly, Order Bumps are about to be your new best friend. Order Bumps are offers presented on the checkout page, which your customer can add to their order with a single click.
Check out these different Order Bump examples or read on to learn how to effectively craft an Order Bump and implement this strategy in your business.
Order Bumps are available to creators on TCommerce—Thinkific's suite of integrated selling and bookkeeping tools that help you scale efficiently.
Related: TCommerce: Less Time on Admin and Selling—More Time Teaching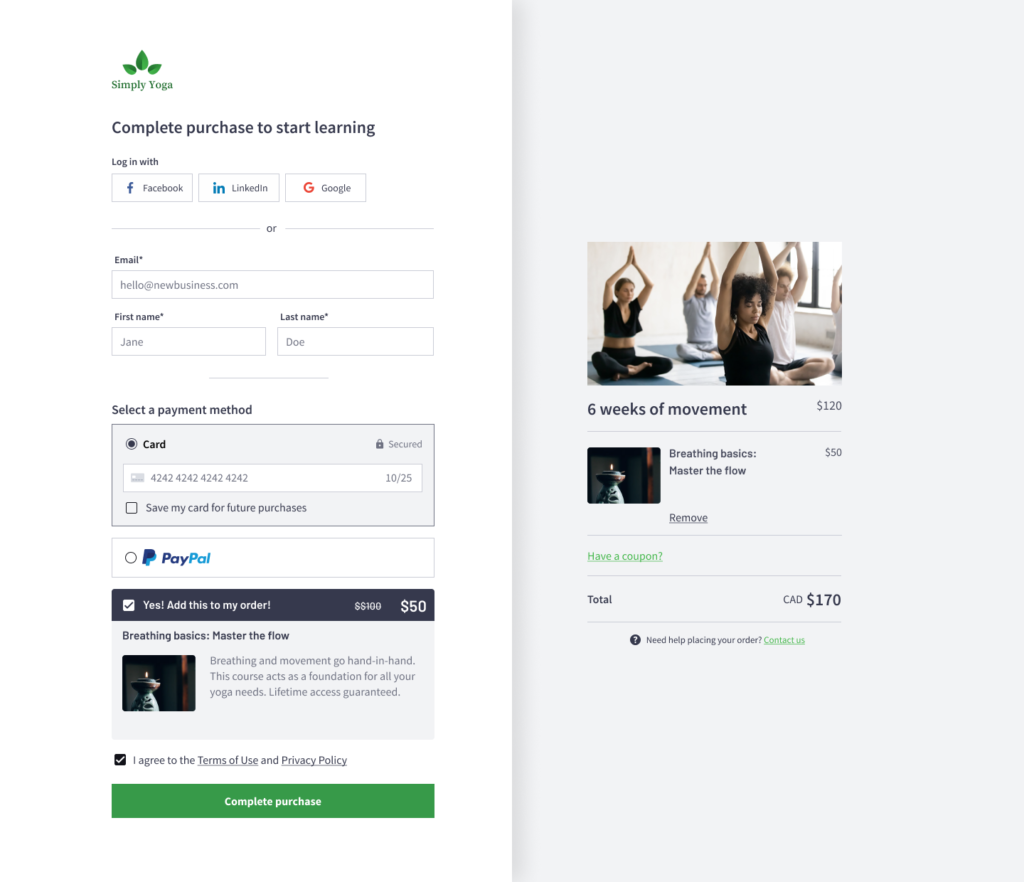 ---
Unlock Order Bumps with Thinkific Payments.

---
How to create an effective Order Bump: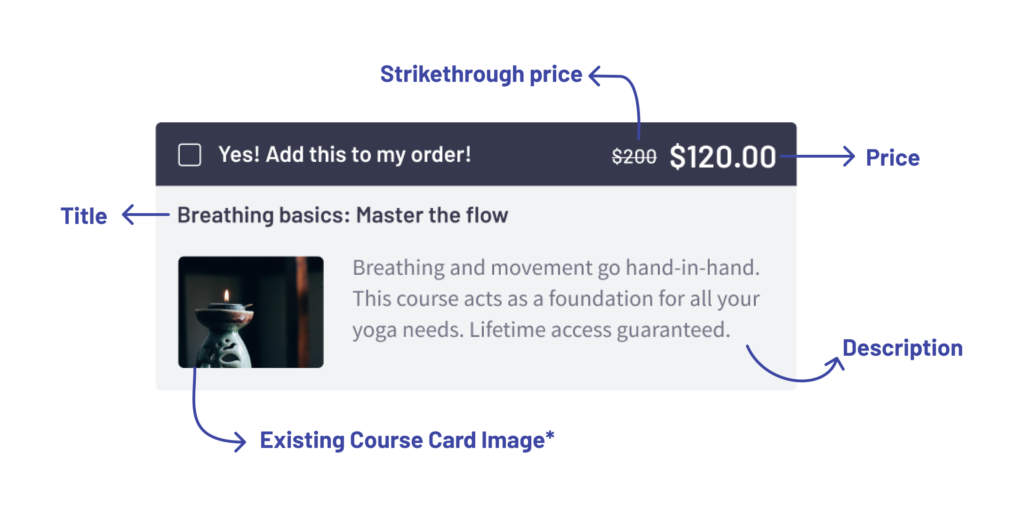 1. Keep it simple
Order bumps are the virtual equivalent of the magazine rack at the grocery checkout. Your customer is just about to make a purchase and you have the opportunity to suggest a complementary product for them to add on. 
The last thing you want to do at this stage is introduce complexity that might distract them from putting in their credit card details and completing the transaction. So the goal with order bumps is to keep it simple! Suggest items that are easy to say yes to and require very little research and consideration. 
For example, if your customer is purchasing a course on Yoga Training, you could offer a 20 minute Audio Meditation. Or if your customer is buying Guitar Lessons, you could offer a 1:1 coaching session to help with anything they are struggling with. For more ideas check out these different Order Bump examples.
2. Write clear and compelling copy
Since order bumps are embedded within the checkout, keep the description short and simple. Explain your product and its benefits in under two to three lines. We recommend following this framework for writing copy:
Write a powerful sentence that grabs their attention

Once you have their attention, generate interest by saying what you're offering

Show how the offer can solve their problem in one sentence
3. Select the right image
The order bump image displayed on your checkout page will be the same image you've selected as the Course Image in your Course Builder. While this image might look good on your landing page, it will be much smaller when displayed on the checkout. It's important to review your order bump once it's embedded in the checkout to make sure the image looks good and is clearly visible.
4. Price Strategically
Your customer has already decided to buy a course, so this is not an opportunity to upsell and move them from an entry level course to a masterclass or bundle. Order bumps are smaller, cheaper add-ons that complement the course they're already purchasing. 
With this in mind, a good rule of thumb is to price the order bump at less than 60% of the main product cost. So if someone buys a course for $200, you can sell another item for $120 max. If your course is $100, we recommend experimenting with $60 max. These are on the high end, though—often order bumps priced under $30 will perform best since a higher priced product means more consideration is needed.
For example, a Thinkific Creator, who runs Instagram for Beauty Consultants, has seen success with an Order Bump that's priced at just $12. They made their first Order Bump sale just hours after adding it to their checkout!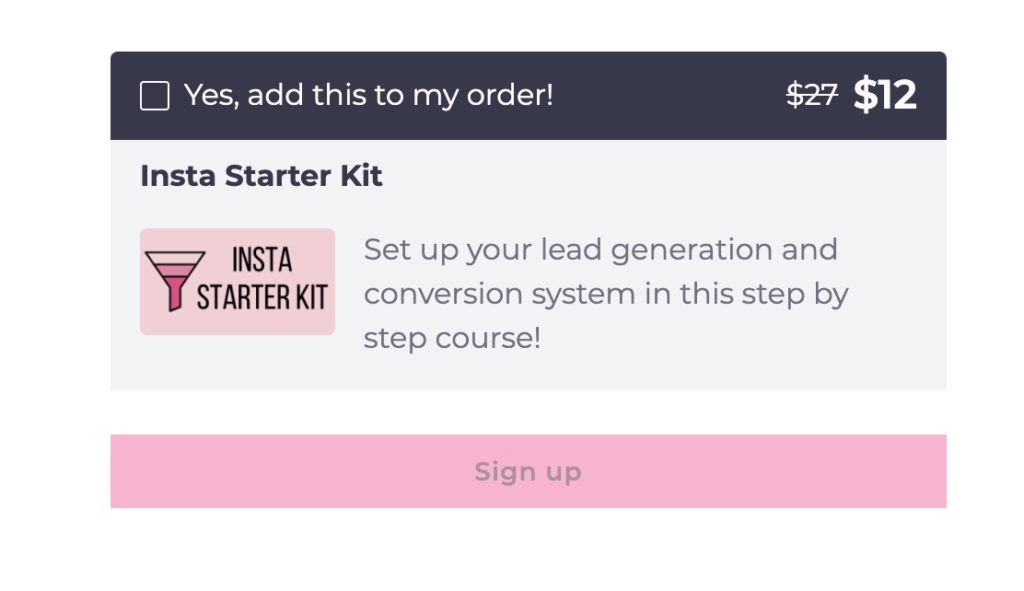 .
5. Consider Discounting
Another pricing strategy is to offer the order bump at a discounted cost. If your customer buys the product alongside the main course, they will save money. This is a common strategy used by brands around the world to create a sense of urgency and incentive to "buy now".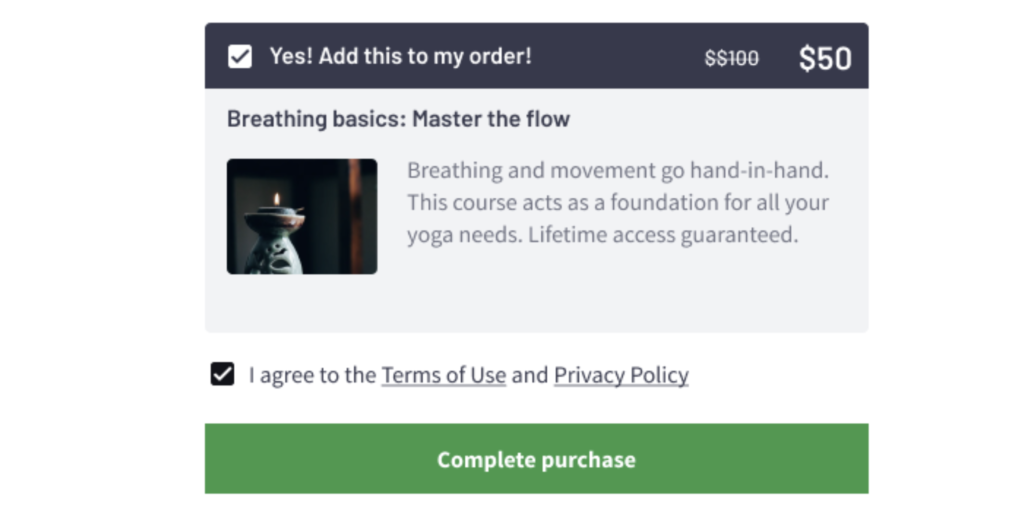 6. Add value and improve the customer experience
So far we've talked about ways in which order bumps can be used to drive more revenue, but the reason this strategy is so impactful is because you can also use order bumps to improve the customer experience. This is your opportunity to flex your expertise and support customers on their learning journey.
To create an order bump that provides value, consider the problems your customers still face and how you can help solve them:
What actions will your customers take after completing the course?

Are there ways to keep your customers more engaged and accountable? 

Are there 1:1 services you could offer to support their learning journey? 

Could your customers benefit from content shared in another medium, like Audio Files or eBooks?
Some guidelines for creating high value content:
It should reinforce your expertise on the matter

It's not content that

should

be included in the main course

The content is not completely unrelated to the main course 
Related: TCommerce: Less Time on Admin and Selling—More Time Teaching
Bottom Line:
Order Bumps are a fantastic way to increase your sales and improve the student experience. While we shared our suggestions for creating Order Bumps based on industry standards and research, you'll need to test and experiment for a few months—the only way to figure out what is going to drive the most revenue is from trying different products at different price points! For more inspiration, check out these Order Bump examples. We look forward to seeing what you come up with!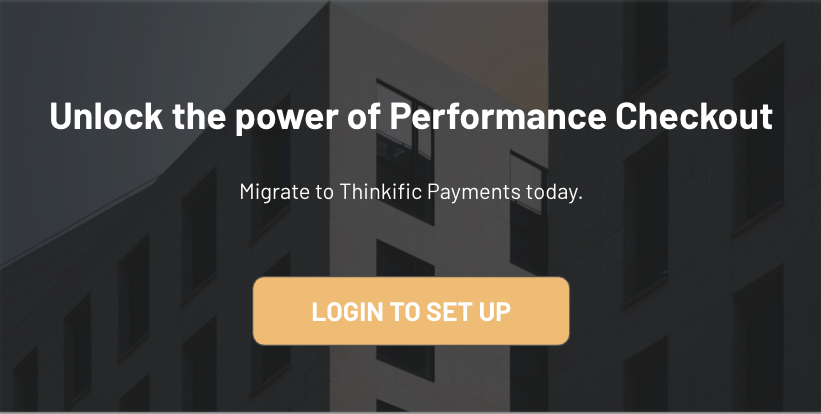 In Thinkific, Go to Dashboard > Settings Page > Payments Tab. Or learn more about TCommerce in our support center.