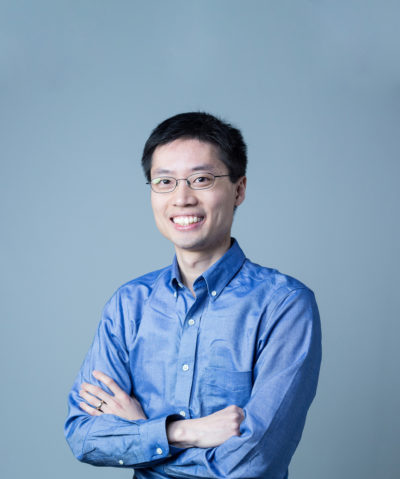 Creating a common language in math through online learning
Dr. Po-Shen Loh wears many hats. He is a mathematician, social entrepreneur, a Carnegie Mellon University professor, the national coach of the USA International Mathematical Olympiad team, the creator of the NOVID anonymous coronavirus tracking app, a professional speaker and a trained improv comedian.
But above all, he is a teacher. He is using many varied skills to both help the world think differently about mathematics and think differently with mathematics. Rather than simply teaching rote methods, Dr. Loh teaches how to approach mathematical problems with a new mindset.
His Daily Challenge math courses are designed for the top 10% of sixth to eighth-grade students. Inspired by game shows and video games, Dr. Loh built the Daily Challenge to teach advanced mathematics to a young audience in a way that was engaging and fun. Since launching the Daily Challenge in 2019, Dr. Loh has taught more than 2500 students the ability to think differently about mathematics. Fittingly, Dr. Loh chose Thinkific to help him do this.
QUICK STATS
2500
STUDENTS
13K
YOUTUBE SUBSCRIBERS
6
ONLINE COURSES
This is an online course with a mission to drive social impact. We want to change the way the world perceives math and science. Math is simply just thinking, and this course is a completely refreshed view on how people perceive the subject.Dr. Po-Shen Loh
Leveraging the power of online learning to better engage math students
HOW IT BEGAN:
As a passionate mathematician and professor, Dr. Loh has been working to make math concepts fun and engaging with his innovative teaching style for years. 
He was exposed to the power of online learning through a class he taught in China, where he attracted 2,000 people for a livestream discussion. For Dr. Loh, online education is not simply the next best alternative to in-person learning, it can be even better for motivated students. With a traditional classroom experience, students do not think through a problem on their own – they are interrupted and influenced by their peers in the room. Through online learning, students have the opportunity to have a one-one-one experience with the problem, and develop the ability to think on their own.
After researching many different LMS platforms, Dr. Loh chose Thinkific as the online learning partner to host his newest venture.
When we made the Daily Challenge, we set out to be the world's best online math course taught in the English language. If I didn't believe Thinkific was the best online course builder, we wouldn't be here!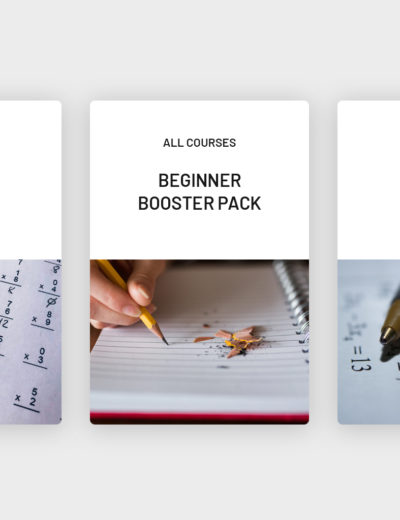 Choosing Thinkific to build the best online math course in the world
THINKIFIC AS THE SOLUTION
Having a background in computer science and engineering, and an eye for marketing and entertainment, Dr. Loh was attuned to both the technological and design requirements that make for a great course-builder and student experience.
Dr. Loh was looking for a platform that could grow with his business. One that had excellent uptime, the ability to work at scale, fast load times, and multi-device functionality. He also understood that a great student experience was pivotal to success. With Thinkific, he found intuitive UX, modern design, and the ability to seamlessly customize and integrate with his existing site and brand guidelines.
"We are selling a premium product at a premium price point – so we cannot accept second rate solutions. It's important that our courses work seamlessly and look great".
Reaching more students and creating an impact with Thinkific
BUSINESS GROWTH WITH THINKIFIC
Dr. Loh created his first online course as a prototype. "I wanted to test the waters — to see what the demand looked like. Based on our initial reviews, there was a huge need for this type of learning." 
Since its launch, the Daily Challenge has reached thousands of students in over 30 countries on every continent in the world.
With a hugely successful program underway, Dr. Loh is focused on maintaining the best online math program in the world. He wants to ensure his students continue to have a great experience as they navigate through the course, which is a process of perpetual iteration and improvement.
With Thinkific's easy-to-use content management capabilities, Dr. Loh's team is able to make those changes quickly and easily without engaging their in-house developers. His team leverages the advanced customization capabilities, direct API access, and a customer support team at Thinkific to continue iterating on his course site. With the tools and support at Thinkific, Dr Loh is able to spend less time worrying about the technology and more time doing what they do best – changing the way the world thinks about mathematics!
We have a unique opportunity with online education that makes math fun and challenging at the same time. With Thinkific's help, we created a new environment where students learn to think creatively by continually stretching themselves with problems just beyond their reach. It's the best English-language online math course in the world, and our goal is to continue to push those boundaries every day.Dr. Po-Shen Loh
Dr. Loh's favourite Thinkific features
Easy content upload and edits
CONTENT MANAGEMENT
Dr. Loh regularly creates new content and remains focused on updating existing courses and lessons. Having easy to use content management capabilities are critical to support the ongoing success of the Daily Challenge Math courses.
Transformative learning experiences
STUDENT EXPERIENCE
Dr Loh's students are able to focus on the content of his classes thanks to the user experience of the online learning environment. Thinkific delivers an intuitive, easy to use experience that allows students to dedicate their full attention to the reason they are there in the first – your content.