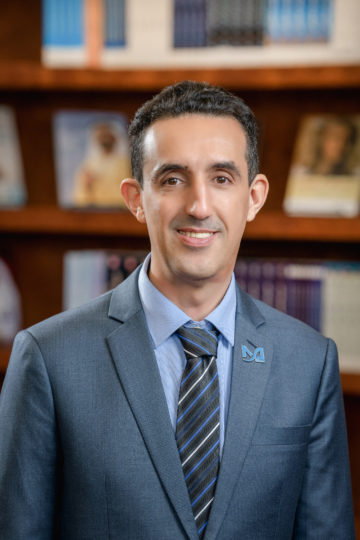 Building an #ImmunityCommunity through online education
In the face of the growing COVID-19 pandemic, the Mohammed Bin Rashid University of Medicine and Health Sciences (MBRU) launched an interactive online course called MBRU Community Immunity Ambassador Program.
The course aims to train the general public and health professionals alike on prevention practices that would stop the spread of the novel coronavirus.
Built on the foundation that community engagement and empowerment are critical to breaking the chain that is COVID-19, those completing the course become an MBRU Community Immunity Ambassador and are then encouraged to challenge others in their social communities to join in on the program.
Within three days of the course's launch, more than 300,000 people signed up to take the pledge to become an MBRU Community Immunity Ambassador.
Through Thinkific Plus, the program has reached more than 940,000 people from all over the world and is showing no signs of slowing down. MBRU has plans to launch weekly courses that further the education around COVID-19 prevention, which will also be offered in multiple languages.
QUICK STATS
944,000
ENROLLMENTS
9
COURSES
2
WEEKS TO FIRST LAUNCH
"The mission of the course is to not only provide free online education to prohibit the spread of COVID-19 but also to create a community that encourages one another to do their part in making a difference."Nabil Zary, Director of the Institute for Excellence in Health Professions Education, MBRU
Filling a public health education need with online training
HOW IT BEGAN:
Before the spread of COVID-19 began to escalate, Nabil and his colleagues at MBRU were preparing to launch a continuing education academy directed to health professionals.
Aiming for a different approach to the traditional learning style at the university, MBRU looked to Thinkific to launch shorter online courses to reach a wider audience.
As the seriousness of COVID-19 began to settle across the world, MBRU quickly pivoted its strategy and decided to launch its MBRU Community Immunity Ambassador Program right away.
"When we looked at what was happening in our community, we saw that the education around COVID-19 was mostly videos and people were getting scared. We decided that we needed to help enhance the general public's knowledge, which we were able to do very quickly through Thinkific."
"We chose Thinkific because of its platform capabilities and the support that was offered, as well as the overall culture of the organization. Throughout this entire process, it has been made clear that we were in this together – not only to create mutual success between our two organizations but to have a positive impact on education at a time that we all need it most."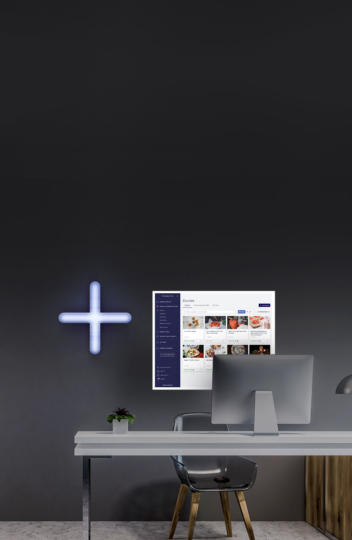 Managing rapid growth and high volume at scale with Thinkific Plus
THINKIFIC AS THE SOLUTION
MBRU uploaded its course content onto Thinkific's platform and within a matter of hours, the team was ready to launch.
The free course focuses on the chain of infection and transmission details, as well as preventative measures to fight the spread of COVID-19.
At the conclusion of the course, course-takers receive a certificate of completion and are encouraged to leverage their social networks by challenging others to do their part by taking the course themselves.
"The course is just half of our inspiration for this idea. At the end of the course, students pledge to serve their families and their communities. We saw how viral COVID-19 was, and wanted to match that virality by providing a platform for each person to share the course with three new people - very similar to the virus itself. By posting their certificate on social media with the hashtag #CommunityImmunity, and making the pledge public, students remain accountable in doing their part to stop the spread of the virus. " - Nabil Zary, Director of the Institute for Excellence in Health Professions Education, MBRU
Through Thinkific Plus, MBRU was able to build a flexible, scalable training program that utilized community-building features, such as certificates and multi-language integrations, to provide more comprehensive education on COVID-19 transmission.
Leading the fight against COVID-19 through online education and community engagement
BUSINESS GROWTH WITH THINKIFIC
Since launching its course through Thinkific Plus,  the course is quickly reaching its way across all corners of the world with Ambassadors now in the U.S., U.K., India, Philippines, Cuba and Pakistan. 
The course will soon be launched in other languages and MBRU is planning its next series of training courses for volunteers and students. 
Thanks to MBRU, we can all do our part as an international community to stop COVID-19 from spreading further. Enroll today to become an MBRU Community Immunity Ambassador. 
"The rate at which we were growing after the launch even surprised me, and I knew it was going to be big. The Thinkific team was able to help us on the back end so we could manage the high volume of traffic coming through. That level of customer service during the time of rapid growth is invaluable."Nabil Zary
MBRU's favourite Thinkific Plus features
Certificates for course completion
STUDENT EXPERIENCE
With Thinkific's new in-app certificate feature, MBRU can bring their full vision of the course to life. Certificates allow course creators to gamify their content by providing something tangible for their students to share across social media, prompting others to enroll in their course.
Multi-language capabilities
GLOBAL REACH
Thinkific Plus makes it easy for MBRU to offer its preventative training course in multiple languages allowing the course to cross borders and bringing an international community together to address this global pandemic.
Industry-leading uptime
ROBUST PLATFORM
Through its industry-leading uptime features available through its Plus package, Thinkific was able to quickly implement necessary adjustments to MBRU's platform allowing it to withstand the high volume of traffic coming through.