Create products that delight
Whether you want to create online courses or engage with your community, Thinkific makes it easy to translate your expertise into learning experiences that really deliver.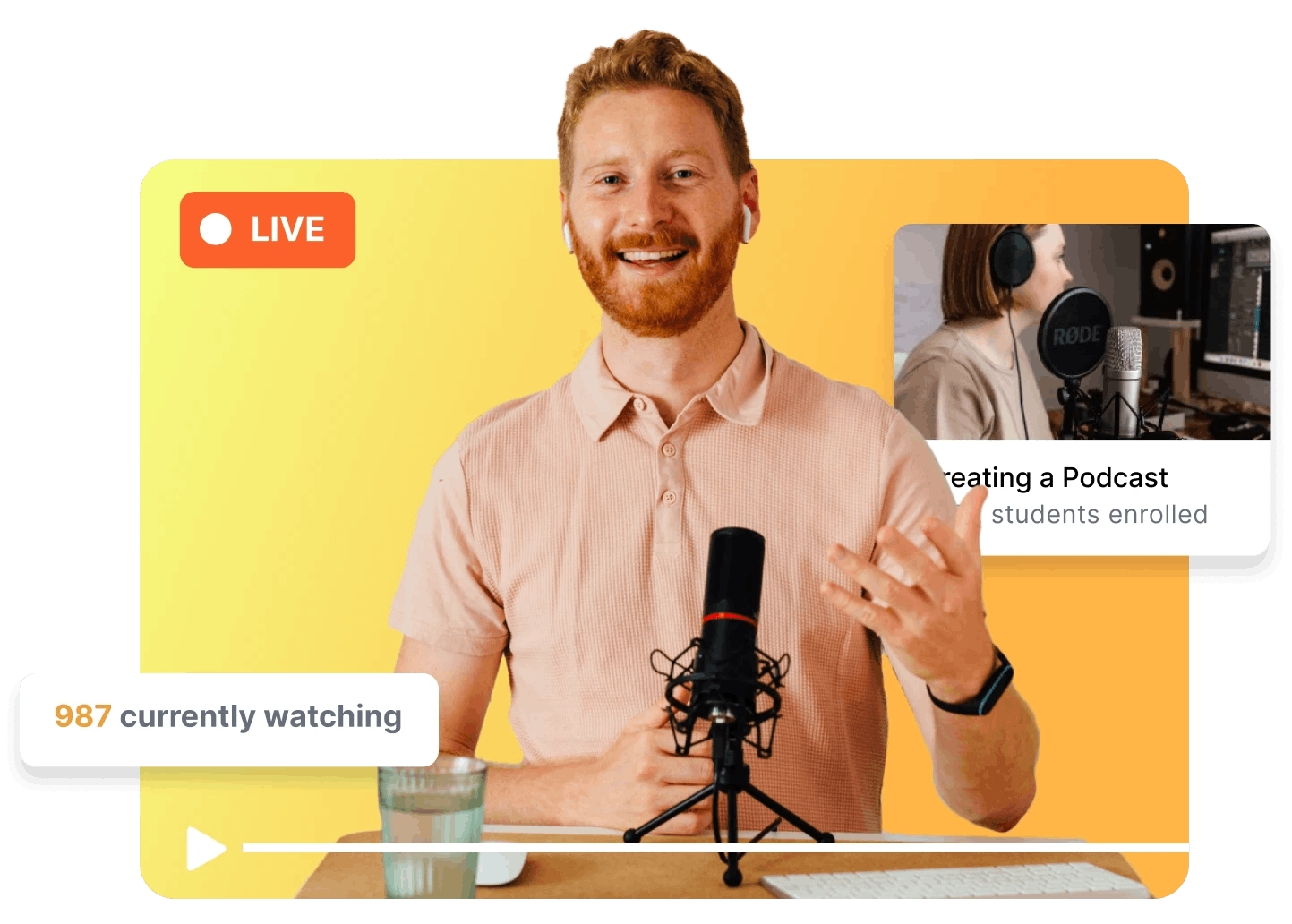 Deliver learning products worth paying for
You're serious about growing your business by creating amazing products that turn your knowledge into powerful educational content. We're dedicated to delivering a platform that makes it easy.
Course Builder
Create courses quickly and easily with templates and drag-and-drop editing—no coding needed.
Self-Paced and Scheduled Classes
Let your students choose how they want to take your classes—at their own pace, on a schedule with a group of peers, or both.
Live Lessons and Coaching
Offer recurring live lessons directly through Thinkific to boost engagement and add variety to your course offerings.
Completion Certificates
Incorporate quizzes, assignments, exams, and certificates to gauge—and recognize—students' progress.
Multimedia Lessons
Create a varied and effective learning experience using video, interactive files, and externally hosted content, so the medium matches the material.
Communities
Bring great minds together in a dedicated space for your members to engage with you and each other.
Thinkific App Store
Access 80+ apps in the Thinkific App Store to provide an enhanced learning experience, save yourself time, or make your marketing more effective.
White-Labeled Mobile App
Our trusted team of experts will take care of creating and managing a custom, white-labeled app for your online courses and communities so you can focus on growing your business.
Built for modern learning businesses
With 70,000+ creators already on Thinkific, we're a trusted partner for those who want to create exceptional learning experiences worth paying for.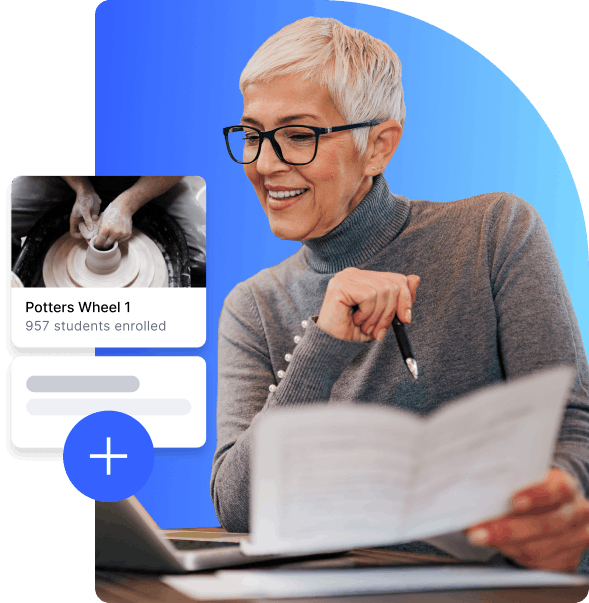 No experience required
As powerful as it is, Thinkific is remarkably easy to use. So you and your team can focus on creating amazing products—not tech.
Stay in control
Maintain full control over your products and business—from brand and content to customers and revenue.
Invested in you
We invest in developing fast, reliable, and secure technology that you can trust to build your business on.
Built to scale
Our best-in-class platform and people are dedicated to helping you create exceptional learning products that scale as your business grows wildly successful.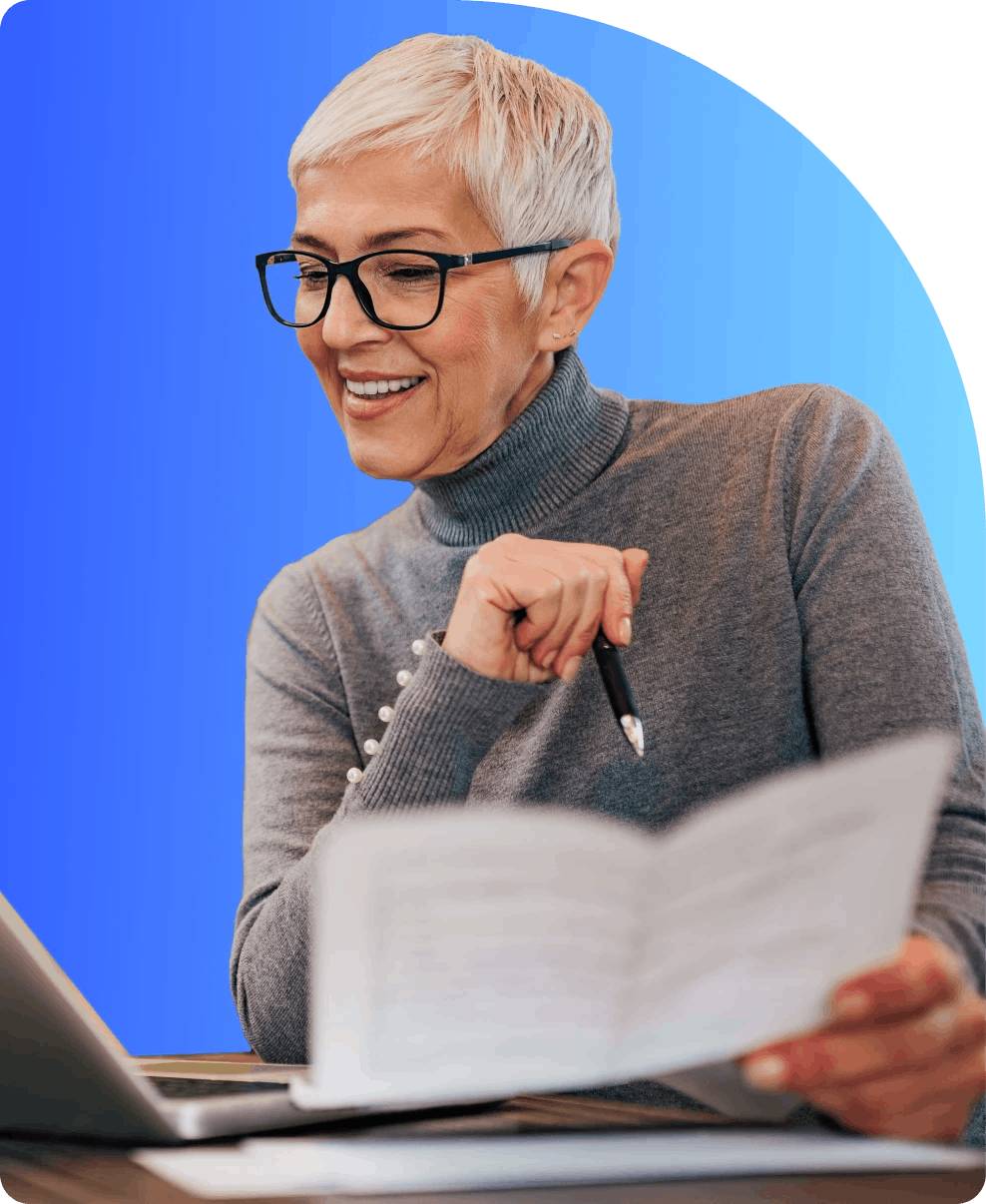 More features to check out
Build Websites to Market Your Business
Create a professional web storefront to promote your learning business — no coding skills required. Choose from our selection of ready-made, customizable themes and templates so you can create a site that reflects your brand (and actually sounds like you).
Explore Feature
Generate Income By Selling
You bring the knowledge and expertise, we bring the tools.
Our built-in marketing and e-commerce features make it simple to sell and promote your learning products — without any annoying sales tactics.
Explore Feature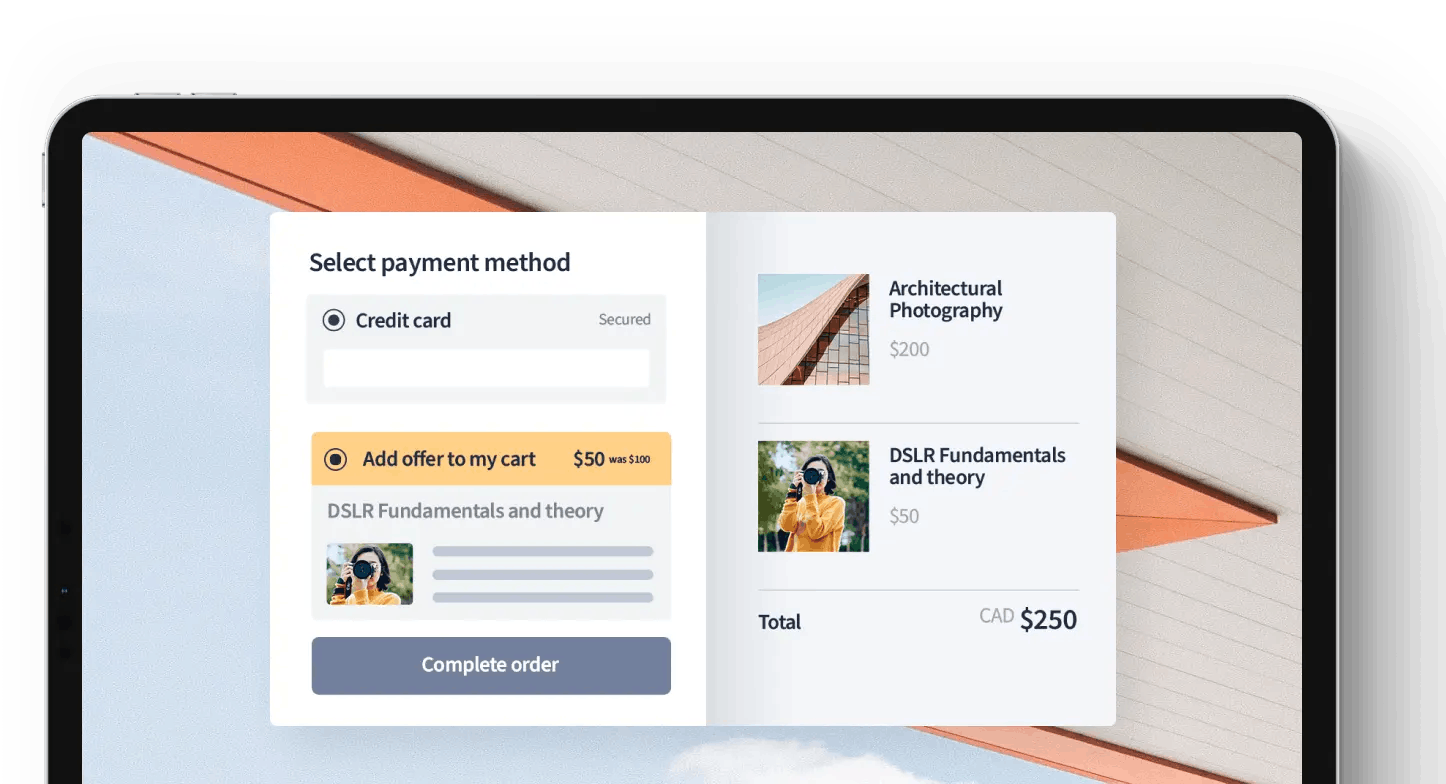 Grow and Scale
As your business needs grow, our apps and tools help you market your business and seamlessly build online programs that scale with your customers, employees, and partners.
You'll get the flexibility and reliability you need, when you need it.
Explore Feature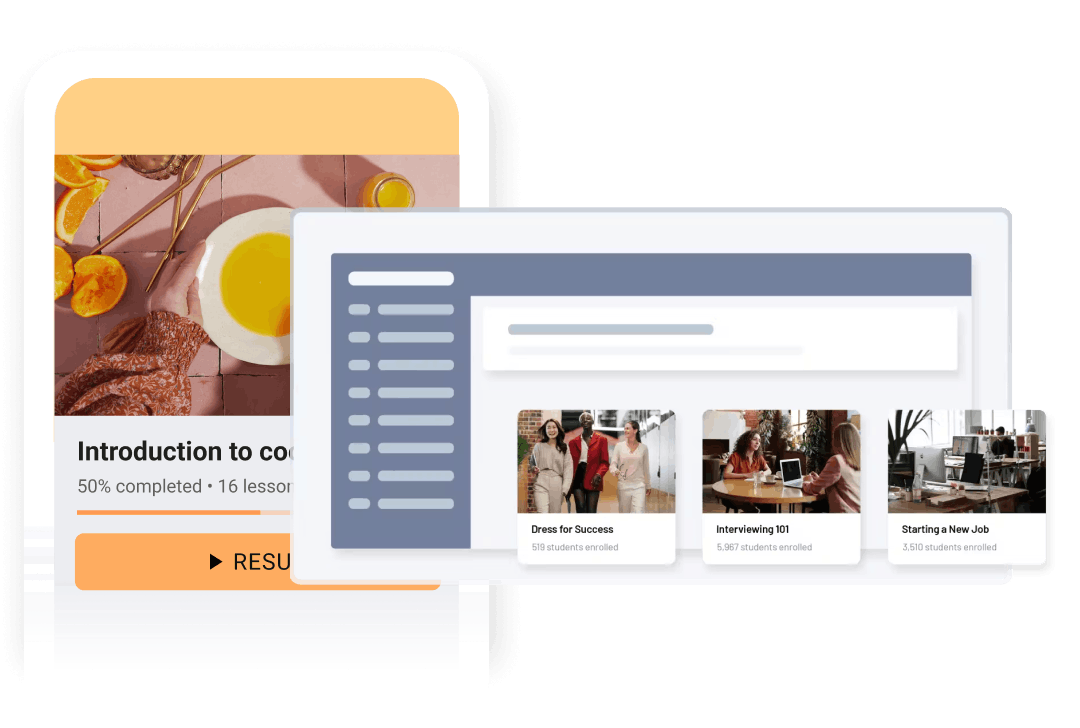 Thinkific is the all‑in‑one platform to build amazing learning products.
Get Started Free