Thinkific gives anyone, anywhere the ability to easily create, market, and sell their own online courses
Thinkific exists at the intersection of business and education. With Thinkific you can create a new business or extend an established one. Our platform gives entrepreneurs and established businesses alike everything they need to build, market and sell courses and other learning products, and to run their business seamlessly, under their own brand, on their own site. Thinkific is headquartered in Vancouver BC, and proudly supports course creators from more than 165 countries.
50,000+
Active course creators
66 million
courses taken in 2020
$100.5 million
Q3 2021 Gross Merchandise Value *
$41.0M
Annual Recurring Revenue (56% YoY) **
47%
Self-identified women on the team
Meet The Leadership Team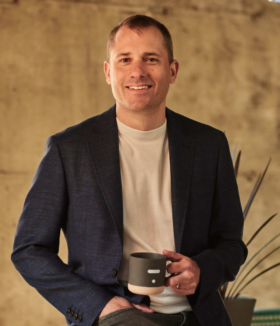 Greg Smith, BComm, LLB, Chief Executive Officer, Co-Founder
Greg is the Chief Executive Officer and co-founder of Thinkific. Greg is responsible for the overall strategic direction of the Company and our Platform. Greg is co-founder and Chief Executive Officer and a course creator at AlphaScore.com a customer of Thinkific. Prior to Thinkific, Greg practiced securities and corporate law. Greg holds a BComm and LLB from the University of British Columbia.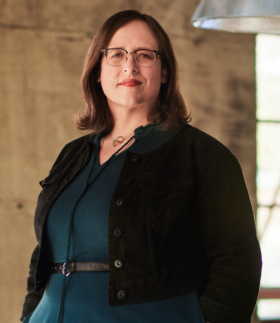 Miranda Lievers, MBA, Chief Operating Officer, Co-Founder
Miranda is the Chief Operating Officer and co-founder of Thinkific. Miranda's role is to oversee all operations and business activities to ensure they produce the desired results and are consistent with the overall strategy and mission. In conjunction, she is responsible for hiring and culture of the Company. She's an experienced technology leader, who brings more than 20 years of industry experience to her role. Earlier in her career, Miranda spent seven years at Telus in progressive leadership roles, helping to scale customer technical support through significant growth with the launch and adoption of high-speed internet service across Canada. She left Telus in order to grow her own small business and support other entrepreneurs. Miranda holds an MBA from Athabasca University.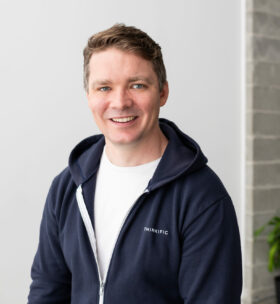 Chris McGuire, BSc, Chief Technology Officer
Chris McGuire is the Chief Technology Officer at Thinkific. Chris initially served as the Vice President of Engineering when he joined in 2021, specializing in the rapid growth of our R&D teams. Prior to joining Thinkific, he held CTO roles at BC venture backed companies, Checkfront and Foodee, leading teams across software development, product management, IT and security. Chris was the technical co-founder at Brightkit which was acquired by Hootsuite in 2014.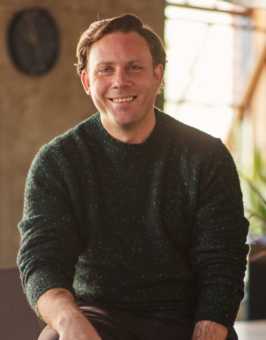 Matt Smith, BSc, Chief Strategy Officer, Co-Founder
Matt Smith is the Chief Strategy Officer and co-founder of Thinkific. Matt's role, in conjunction with the Chief Executive Officer, is the development, communication and execution of the corporate strategic initiatives. Matt is a co-founder at AlphaScore.com, a customer of Thinkific. Matt has 14 years experience in technology companies that have included product, technology, growth and marketing roles. Matt was Chief Technology Officer of Thinkific from April 2012 until 2014 and served as a member of our board of directors from April 2012, until March 2021. Prior to rejoining Thinkific Matt co-founded Later.com and served as their Chief Operating Officer and board member from 2014-2021 and 2014-present respectively. Matt holds a BSc in Cell Biology & Genetics from the University of British Columbia.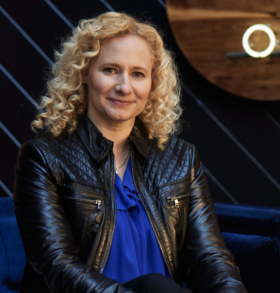 Corinne Hua, BA, CPA, Chief Financial Officer
Corinne is the Chief Financial Officer of Thinkific and brings with her over 20 years experience working as a senior financial executive. Corinne's role is to provide leadership, strategic recommendation, direction and management of the finance, accounting, reporting, controls and legal team. Prior to joining Thinkific, Corinne was the Chief Financial Officer of Traction on Demand, the Vice President Finance for Axia NetMedia Corporation (TSX: AXX), where she oversaw Axia's North American and international financial operations for eight years, and several other senior financial positions at fast-growing technology companies. Corinne holds a BA in Economics from the University of Calgary and is a Certified Professional Accountant.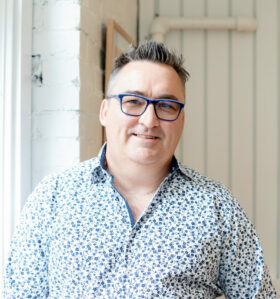 Henk Campher, BA, Chief Marketing Officer
Henk is the Chief Marketing Officer of Thinkific. Henk oversees all marketing activities – from product and brand to performance and operations – to ensure Thinkific is the most loved, liked, engaged, and bought brand and first choice of Creators, large and small.He is a seasoned marketing leader with over 20 years of experience working with leading brands. Prior to joining Thinkific, Henk was Vice President of Corporate Marketing at Hootsuite during which time Hootsuite dominated brand awareness and share of voice in a highly competitive market. Before that, he was Vice President of Marketing at Salesforce where he oversaw the launch of three Clouds, including Education Cloud. During his time on the agency side (Edelman, Allison PR), he worked with leading brands such as Starbucks, Adobe, Microsoft, Levi's, and Unilever.
Try Thinkific for yourself!
Accomplish your course creation and student success goals faster with Thinkific.
Start free. No credit card required.