Frequently Asked Questions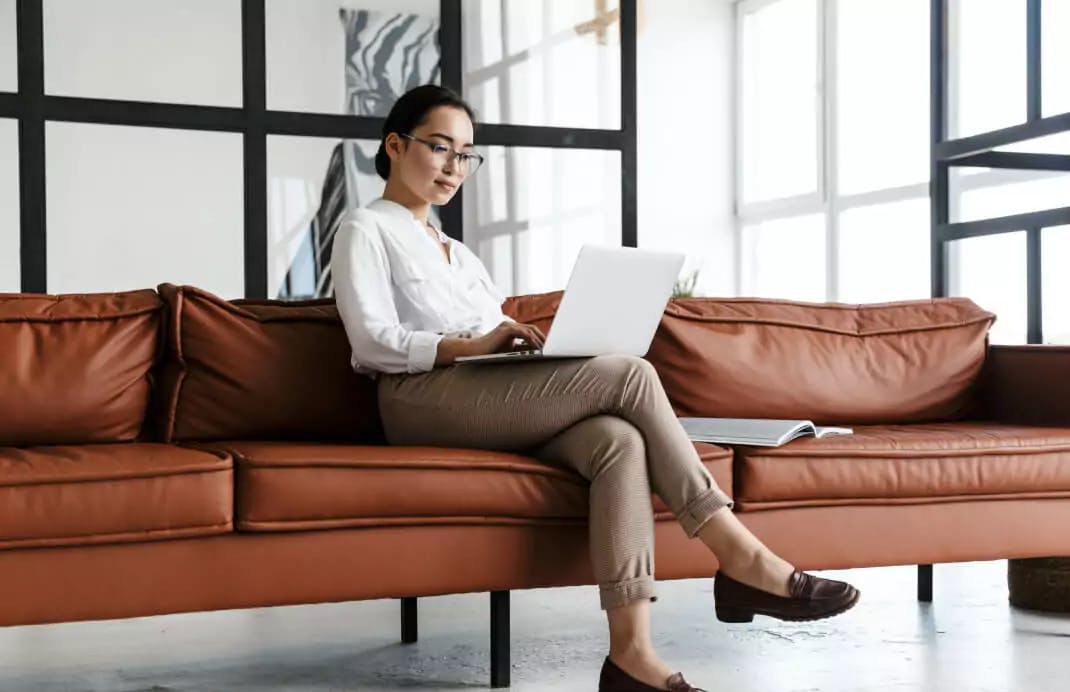 Faqs
Platform

Get Started

Thinkific Features
Platform
Choosing a platform
Here are some questions you may want to ask:
1. How easy is it to set up? Unless you're a developer, it really helps to be given a suite of tools to get up and running quickly.
2. How much ownership and control will you have? Find out if the platform controls course pricing or branding, or takes a cut of your sales.
3. Does the platform integrate with tools for e-commerce, marketing, and student success? These will save you time and help scale your business.
4. How's the customer support? Look for a platform with a responsive team and resources to guide you through your journey.
Thinkific is unique in a few key ways:

1. It's easy to set up and make your own without any coding experience. You get out-of-the-box templates and integrations, plus full ownership over your site so you can customize it according to your brand.
2. It creates an incredible experience for your students at every step, from arriving at your website to completing your course and achieving their goals.
3. You have an entire Support team backing you through your entire journey, plus access to an extensive knowledge base and partner network.
Feel free to take a closer look at how our features compare to other platforms like Teachable, Kajabi, Podia.
Whether you're moving to Thinkific from another learning management system (LMS) or a custom built site, we ensure a seamless transition for you and your students. We'll answer all your questions around content migration and support you with bulk student enrollment so nothing falls through the cracks. Our Support team is committed to ensuring that items like student progress, enrollment dates, and logins are completely transitioned onto our platform. We know that some cases are unique, so if you have any questions about migration for your business, reach out to us at info@thinkific.com.
Thinkific's platform
Absolutely! That's the beauty of Thinkific—you have the freedom to build your entire online education business, both courses and your overall brand, right within one seamless platform. The best part is that you don't need any experience with web design in order to get up and running (although if you do have that technical expertise, you can certainly leverage it for further customizations!). Thinkific is designed to faciliate building, marketing, and selling online courses, so our platform comes pre-loaded with tools that simplify the entire process from end-to-end. Choose the right plan for your needs today!
We accept it all, whether it be video, audio, images, PDFs, or presentations. We've also made it incredibly easy to add dynamic lesson types like assignments and quizzes so you can build a course that not only works, but that your students will enjoy. Having access to a variety of media and lesson types allows you to create an interactive and engaging learning experience for your audience.
Get Started
Pricing & Plans
We offer five different plans to choose from depending on your needs. Our Free plan includes our core feature set and is a great starting point if you're looking to test the waters with building an online learning business. Our paid plans provide an extended feature set, ranging from $99 to $399/month. Our most popular plan, Thinkific Grow, costs $199/month and provides a complete suite of tools to deliver an incredible student experience. If you need more, our Thinkific Plus plan offers enterprise-level functionality and features.

Click here to choose the right plan for you?
No, we do not charge any transaction fees nor do we take a commission from your sales. We have creators earning millions through their sales, and they keep every penny they earn. We want to see you make a major impact in your business and for the students you help along the way!
Our Free plan was designed to give you everything you need to start building your online course and creating your online community. It also includes the tools you need to start marketing and selling your products. See our feature comparison to get a complete picture of what you get with each plan.
No, our Free plan does not expire and you are welcome to stay on it as long as you like. It's a fantastic way to start your online learning business! Many of our customers start on the Free plan and eventually grow their business so they upgrade to a more extensive feature set. While you're likely to find that a paid plan can unlock more opportunities to expand down the road, you're certainly never obligated to leave the Free plan. Get started today!
Yes, we offer a 30-day money back guarantee. We have full confidence in the value that Thinkific provides and we want our customers to be able to discover that for themselves, risk-free.
Getting Started
Absolutely! You can find a quick 15 min demo of Thinkific here. It will cover everything from building out your course and customizing your website, to integrating with the business tools you already use and love. We recommend that you sign up for a free account so you can follow along with the demo and start building your course right away.
You sure can! In fact, Thinkific was designed to get your online education business up and running without any advanced technical experience. That means you don't have to be a developer to build your site and online courses. We provide out-of-the-box themes and templates to simplify every step of the course creation process, so you'll never have to write any code. Plus, our Support team and knowledge base are available if you need extra help.
It's perfectly fine if you don't have training content yet because you can create it from scratch right within Thinkific! Building your content on Thinkific is actually a great way to get started because our platform is equipped with tools, templates, and lesson types to create the perfect curriculum for your audience. Since Thinkific was built with students and course creators in mind, it handles the heavy lifting so you can deliver the best learning experience. Get started for free!
Not a problem! Every course creator needs to start somewhere, and having a large audience is certainly not a requirement for using Thinkific. In fact, online courses are a perfect way to build an audience if you don't have one yet. By publishing and marketing thought leadership content, you can start generating a following of individuals who share your passion and seek your expertise.
Not to worry! Nerves typically fade with experience, so don't let that stop you from getting started with online courses. We'll give you tips for working in front of a camera to help you get comfortable more quickly. We do recommend that you start your course with even a short introduction video to allow your students to get familiar with you, but after that, you can use text lessons, screen recordings, PDFs, or anything else to teach your content. In fact, there are course creators who choose not to use video for teaching. So you're never obligated to create video content if it doesn't suit your curriculum.
Yes! We surveyed data from over 40,000 course creators and put together some quick start templates to save you time and help organize your content into the perfect course. You can choose from 6 different template types, including pre-sell, mini-courses, and full flagship courses. You can always start from scratch if you prefer, but using a template can jumpstart your course creation process, especially if it's your first time. Get started free to access these templates.
Features & functionality
Absolutely! You can create memberships and product bundles, which can be a great way to generate recurring revenue and keep your audience engaged on an ongoing basis.

To see if memberships and bundles are included in your plan, check our feature comparison.
Yes, customers are able to create drip schedules. With drip schedules, course creators are able to deliver content at the cadence that works best for their curriculum.

To see if scheduling content is included in your plan, check our feature comparison.
Yes, we support livestreaming and webinars. Many livestreaming platforms such as YouTube Live, Zoom, and Live Stream are embeddable into other sites, which means you can add your live video right within a Thinkific course lesson. Even if you're using a live streaming platform that isn't embeddable, that doesn't mean it can't work alongside your Thinkific course! You can always create a lesson with instructions and a link for your students to join the livestream. Click here to learn more about livestreaming in Thinkific.
Yes! Certificates are a great way to recognize students who pass key milestones in their education. They not only boost motivation and provide a sense of accomplishment but they can also serve as a verifiable measure of success.
Yes, bulk enrollment can be accomplished in Thinkific. There are a couple different use cases, each with its own approach:
1. You're switching to Thinkific from another platform and want to transfer all of your student enrollments over. In this case, you can send a spreadsheet of your student enrollments to info@thinkific.com and we'll take it from there. Check out our article on importing students to learn more about this service and how to request a quote.
2. You want to take a set of students from one of your courses and enroll them in another one. Our article on bulk enrollment provides further detail on this process.
Each video uploaded to Thinkific must be less than 2GB. But even if your files happen to exceed 2GB, Handbrake can be used to reduce the size without sacrificing quality. If you're hoping to use PDFs, files up to 25MB can be uploaded. You can always run larger PDFs through smallpdf.com in case you need to reduce their size. If you'd like to know size limits for other file types, feel free to reach out to our Support team.
Definitely! By default, students will be able to skip over lessons and jump around within your course. However, if you want to ensure that they complete particular lessons before moving on to the next, you can choose to set any lesson as a prerequisite for others.
While students will not be able to log into your courses offline, you always have the option to offer downloadable content such as video files, audio files, or PDFs in your lessons. That way your students can download these files while connected to the internet and still access them later.
Thinkific Features
Branding & ownership
Yes, course creators have complete ownership over the content they build on our platform. Thinkific does not claim any intellectual property rights over your materials, so anything you build and publish on our platform is 100% yours.
Absolutely! Custom domains are great for establishing your brand as professional and trusted, and you can certainly use one on any of Thinkific's paid plans.
Definitely! While Thinkific does allow you to build an entire website, you can choose to use the platform for course creation alone. So you're free to use Thinkific as the education portion to complement your existing website, whether it's custom built or created on a CMS like WordPress. Either way, you'll be able to create a fully integrated and seamless experience, from your domain and URLs to the visual branding. Your audience will see your courses and main site as one holistic ecosystem.
If you've previously built a SCORM course, you'll be able to upload it to Thinkific as long as the course has been exported for web/HTML 5. Please note that while SCORM courses can be hosted on Thinkific, our platform does not support SCORM reporting.
Apps
Yes! We're proud to offer an ecosystem to create, market, and sell online courses. The Thinkific App Store lets you install apps on your Thinkific account with just a few clicks. Apps bring advanced functionality and features into your courses, sales and marketing, and business operations. We connect with the tools you know and love, like ActiveCampaign, Mailchimp, and Zoom, plus tools designed specifically for course creators like you. For more information, see this article in our Knowledge Base.
Apps add new features and options that you can leverage to help build, sell, and deliver your online courses.
To get started, visit the Thinkific App Store and explore the apps available. Be sure to check back regularly because we are constantly adding new ones!

Click Install next to the app you want to connect to Thinkific. After you've logged in or created an account with the app, your app is ready to go with your Thinkific site. That's it!

You can find all of the apps you've connected with Thinkific under Apps in the Course Builder.
Some of the apps are offered by the app developer for free, but some app developers charge users a fee. Each app's listing in the Thinkific App Store will clearly list the price along with any specific requirements.
The Thinkific App Store is available on all of our plans.
No technical expertise is required! These user-friendly tools allow you to extend the functionality of your online courses without advanced technical knowledge.
Yes. Each app will require you to create an account with them, or log in to an existing account.
Student payments
Thinkific makes it easy to charge for your courses through our integrations with PayPal and Stripe, two of the most widely used payment processors. Simply create a PayPal or Stripe account, if you don't already have one. You'll then be able to connect your account with the click of a button. Whenever your students make a purchase, your funds will go directly to into your PayPal or Stripe account and you can access them instantly.
No, we do not hold course creators' funds for any period of time. Unlike other systems we grant you access to your funds right away.
Regionality
As a course creator, you can build out your educational content in any language you want. Thinkific also allows you to adjust the language in which your site elements (such as buttons and menu items) are displayed, with the freedom to choose from 30 of the most widely spoken languages in the world.
Using Thinkific's integration with the payment processor Stripe, course creators can charge customers in any of over 135 supported currencies.
Affiliates
Yes! By partnering with affiliates you can greatly expand your marketing reach in exchange for paying a commission. On our paid plans you're able to add users as affiliates to your Thinkific site and provide them with unique links so you can track and report on enrollments by affiliate, as well as make payments accordingly. Click here to learn more about working with affiliates in Thinkific.
Yes, joining our affiliate program is a great way to earn a recurring commission for referring new customers to Thinkific. If you're a course creator who loves Thinkific, you may be interested in becoming an affiliate partner. If you're ready to sign up, click here!