Turn your expertise into revenue with online courses
Create, market, and sell your hard-earned experience on a proven platform that puts you in control.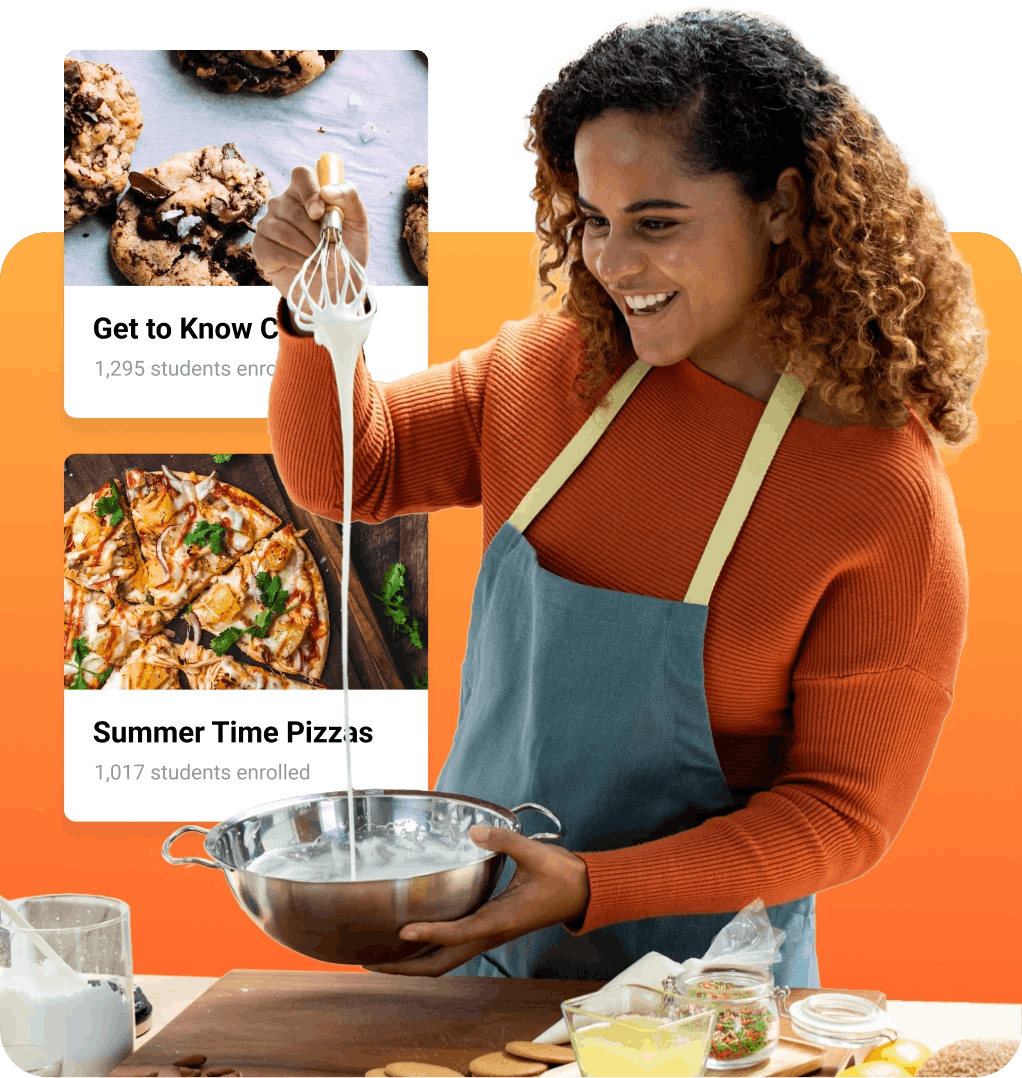 Creating a course has never been easier
Choose the online course platform that doesn't get in your way. Thinkific is intuitive and user-friendly—with no technical or design experience required.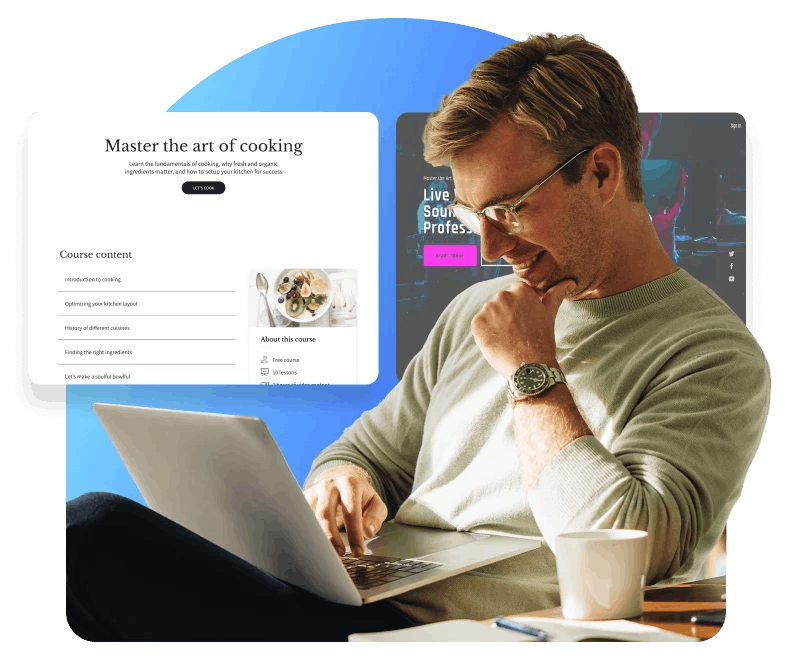 Course templates
Pick from a wide array of templates designed by experts or start from scratch.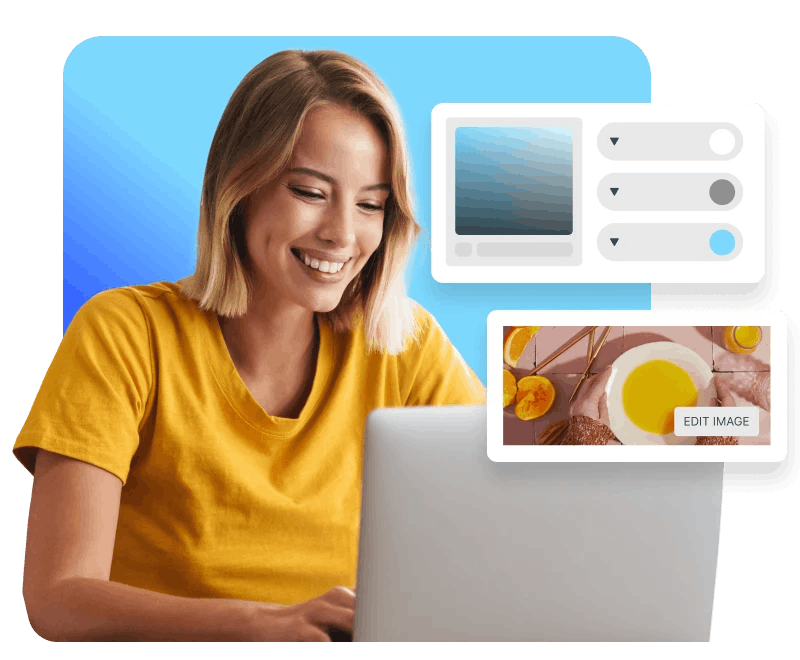 Drag-and-drop course builder
Create, design, and rearrange lessons and chapters with ease to build your courses.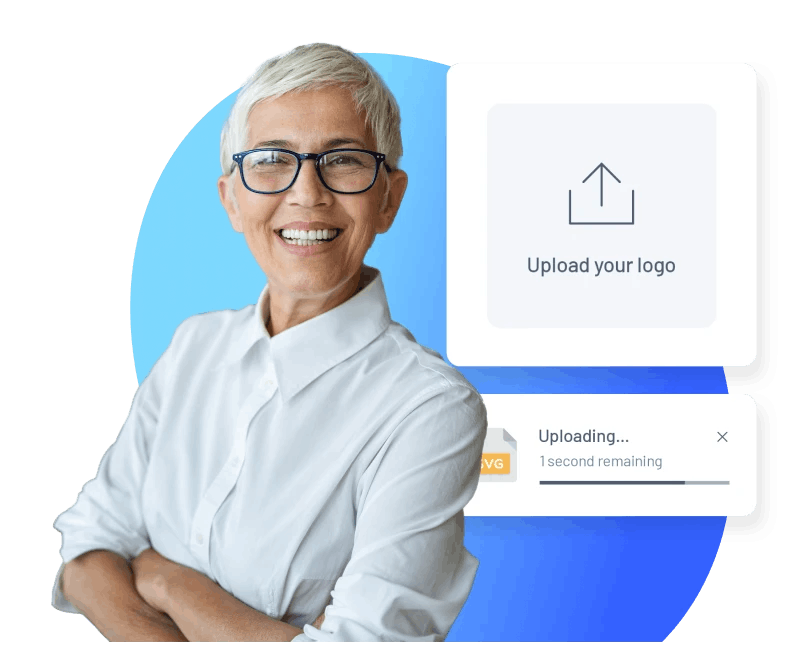 Bulk import your content
Save time and effort—and launch your course even sooner—by importing any existing content all at once.
Build courses for the modern learner
Thinkific gives you the power and flexibility to create a learning experience your students are willing to pay for.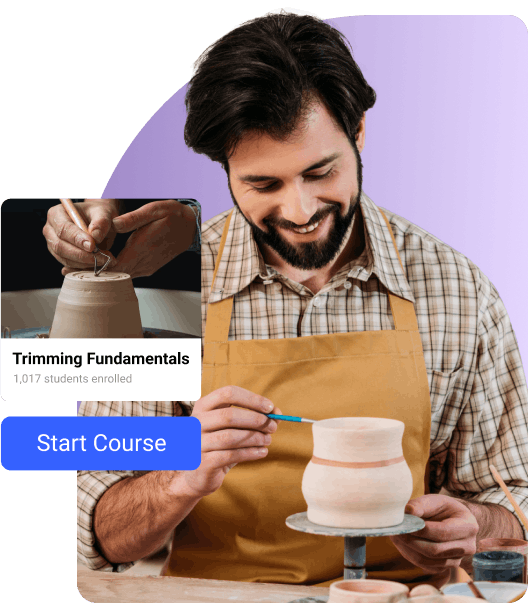 Self-paced, scheduled, and cohort courses
Deliver your exceptional content in whatever way best serves your student's success.
Live lessons and webinars
Connect to your students in real-time through live streaming or using Live Lessons with Zoom.
Recognize and reward
Celebrate your students' success by automatically sending completion certificates after they finish a course.
Mobile learning app
Drive engagement with your own white-labeled mobile app that gives your audience the freedom to learn when and where it works best for them.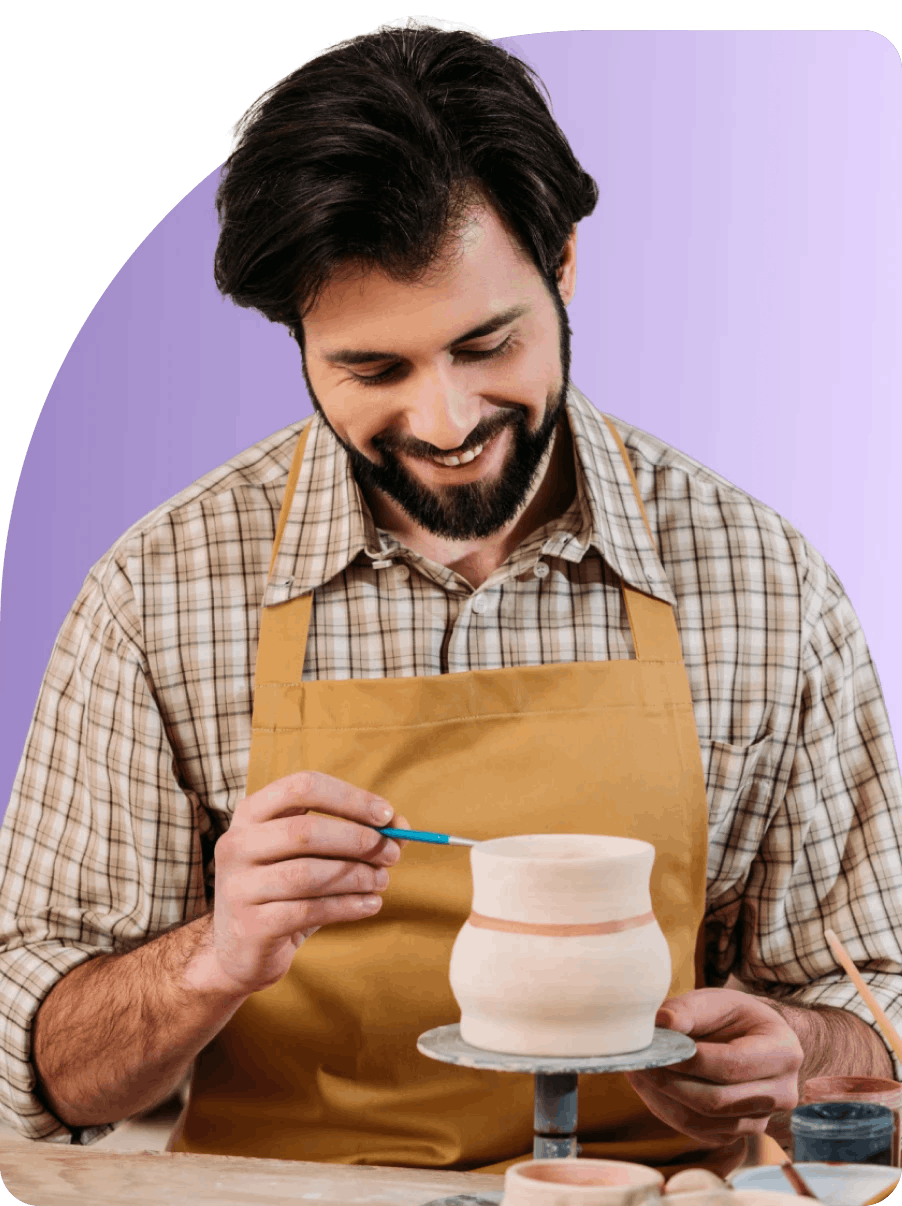 Create courses that amaze
Your knowledge is unique. Thinkific gives you the power and flexibility to offer a learning experience your students won't find anywhere else.
Your course, your way
Let your content shine by choosing the best medium for your message: text, images, videos, downloads, PDFs, audio, and presentations.
Test and track
Measure and rate your student's progress with assignments, quizzes, surveys, and exams.
Keep your content in place
Include websites and embed content already hosted elsewhere online directly within your course.
Thinkific Mobile app
Get rid of any barriers and drive engagement with a mobile app that gives learners the flexibility to consume course content wherever and whenever is most convenient.
Scale your course to the next level
You're serious about creating learning products. Thinkific provides the pro-level tools to help you do it right.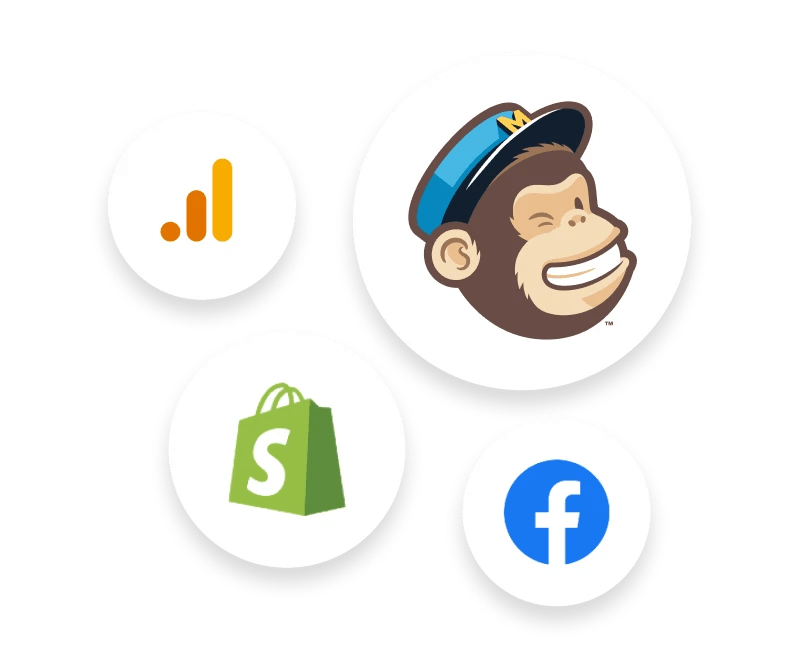 Do even more with apps
Improve engagement, boost sales, and customize your learning environment with apps from Thinkific App Store.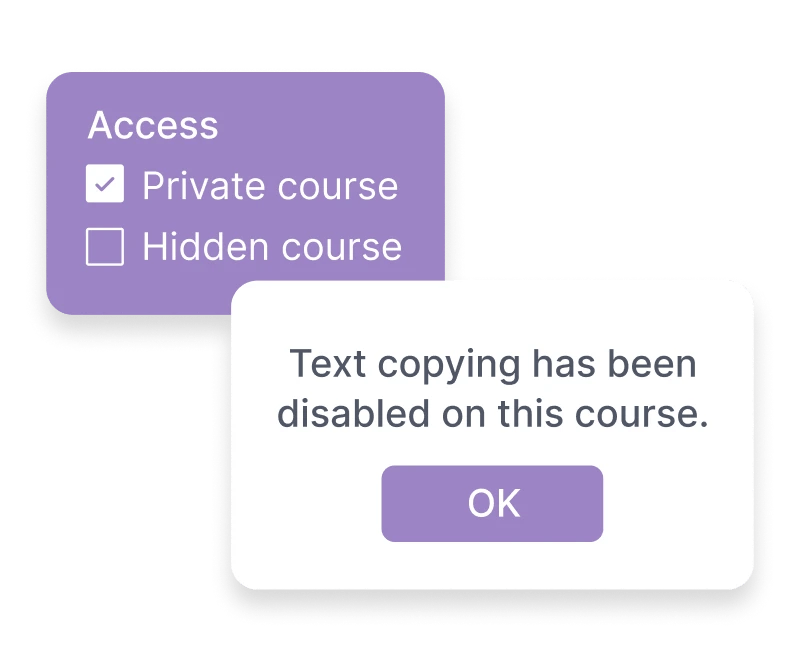 Keep your content secure
Protect your valuable content by setting your course to private or hidden—or even disabling text copying.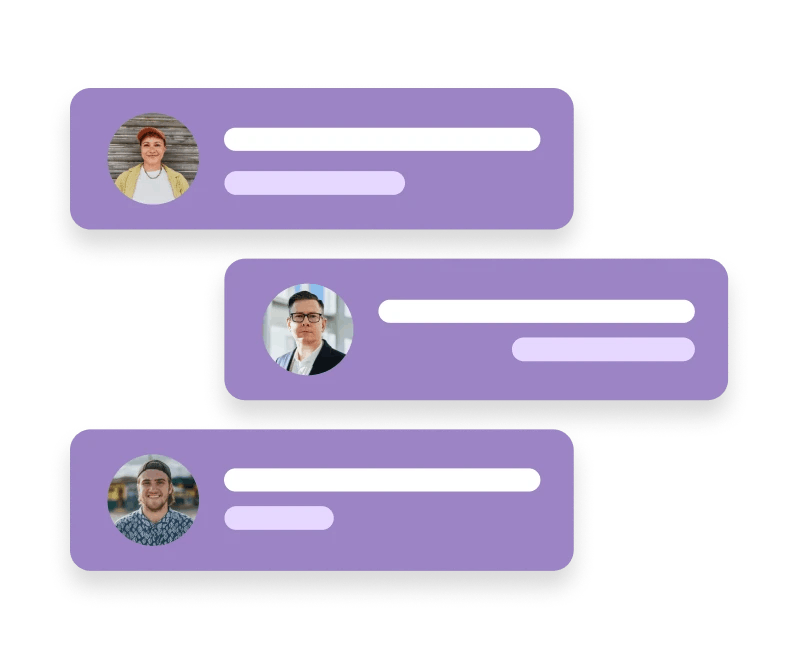 Harness the power of social
Make it easy for students to share their achievements (while also promoting your course) with built-in social sharing on Facebook, LinkedIn, and Twitter.
What other creators are saying about Thinkific
"Thinkific let me grow my audience and teach over 250,000 students. Thinkific made the process so easy for me to navigate."
Mimi Goodwin
Sew It! Academy
Find inspiration for building your courses