Unlimited capacity for growth
If you're looking for the best mid-market to Enterprise LMS, let Thinkific Plus power your next phase with a scalable, customizable platform that makes creating - and marketing - learning products a breeze.
Scale with confidence, power, and flexibility
You're serious about growing your business by delivering engaging and effective learning products. We're dedicated to delivering a mid-market to Enterprise LMS that will never hold you back.
White-labeled Environments
Deliver and sell custom online academies to multiple audiences from a single platform.
Plus Portal
Create and manage uniquely branded learning environments for all of your stakeholders - all from one easy-to-use portal.
Single Sign On OpenID Connect
Give your students a seamless user experience with a single sign-on through your existing system.
Plus API
Build custom solutions and connections that extend and expand the functionality of Thinkific even further.
Unlimited Admins
Give your team more control with unlimited Course, Group, and Site admin accounts.
SOC2 Compliant
Thinkific is committed to upholding the highest level of security and compliance.
Thinkific App Store
Access 80+ apps in the Thinkific App Store to provide an enhanced learning experience, save yourself time, or make your marketing more effective.
Expert Marketplace
Level up with the expertise of experienced professionals in course building, design, marketing, and development.
An online learning platform that will never hold you back
Thinkific Plus is a scalable, fully-customizable mid-market to Enterprise LMS that makes it easy to create—and sell—learning products at scale.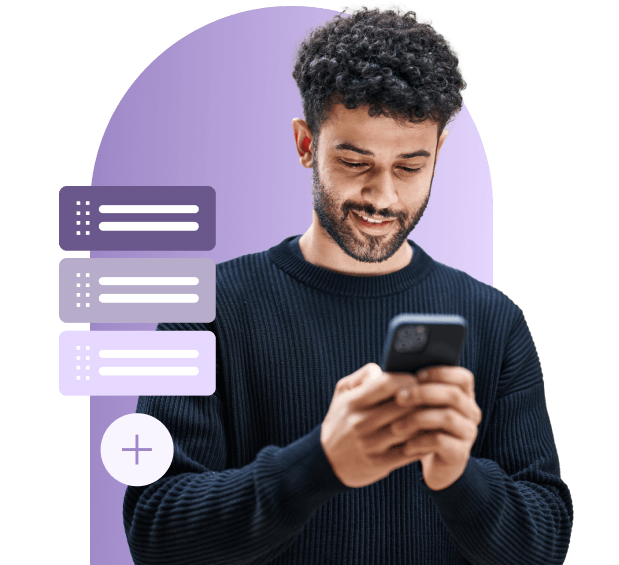 Customize every element
Build and extend your brand with totally customizable experiences your users will feel are built just for them.
Simply Powerful. Powerfully Simple.
As powerful as it is, Thinkific Plus is remarkably easy to use. So you and your team can focus on teaching—not tech.
Deliver Engaging Experiences
Our best-in-class platform and people are dedicated to helping you provide exceptional learning environments at scale.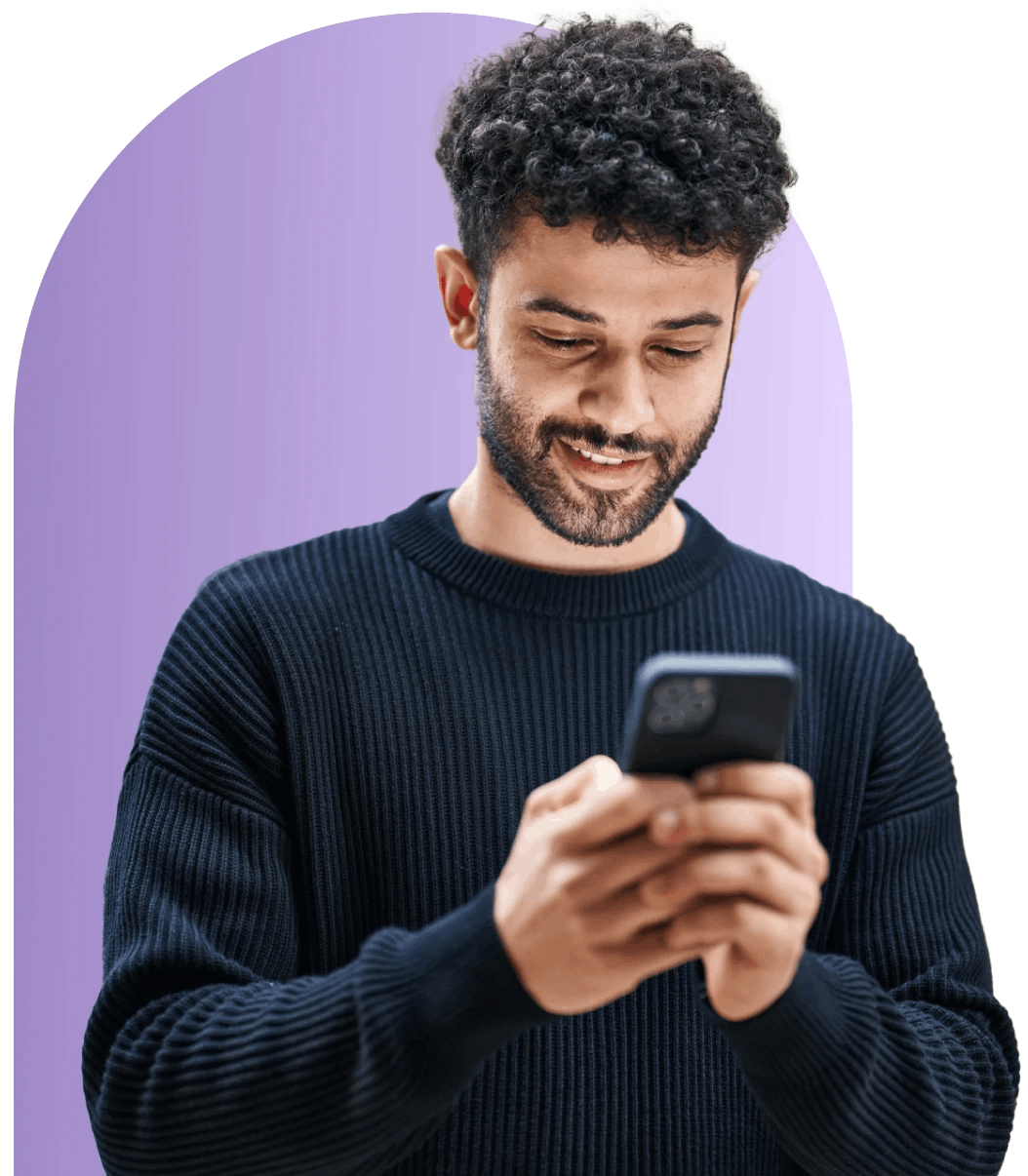 More features to check out
Create Amazing Products
Turn your knowledge into learning products that command attention, create excitement, and delight learners with our curated collection of tools and features. From online courses and communities to live events and personalized coaching, you can do it all in one place with Thinkific.
Explore Feature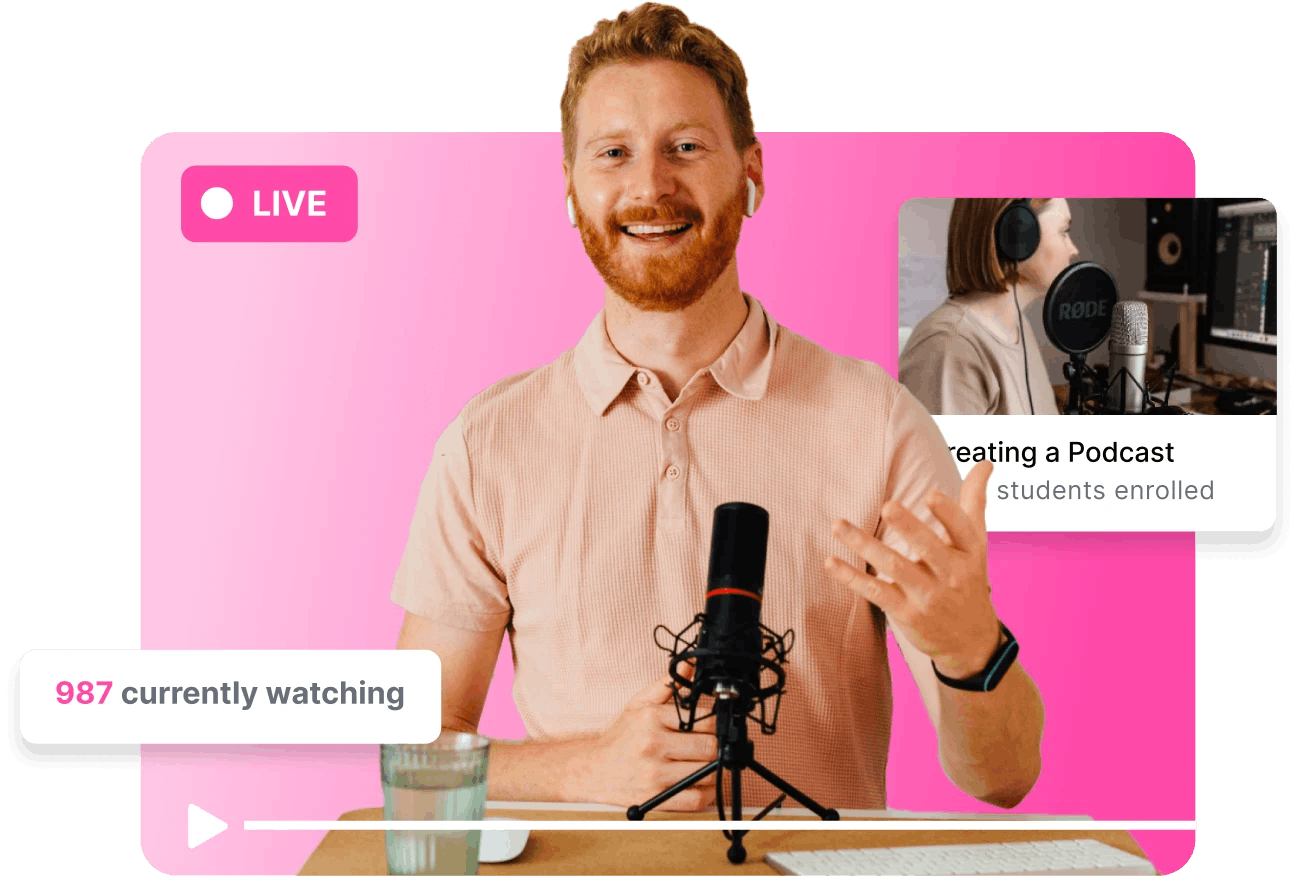 Generate Income By Selling
You bring the knowledge and expertise, we bring the tools.
Our built-in marketing and e-commerce features make it simple to sell and promote your learning products — without any annoying sales tactics.
Explore Feature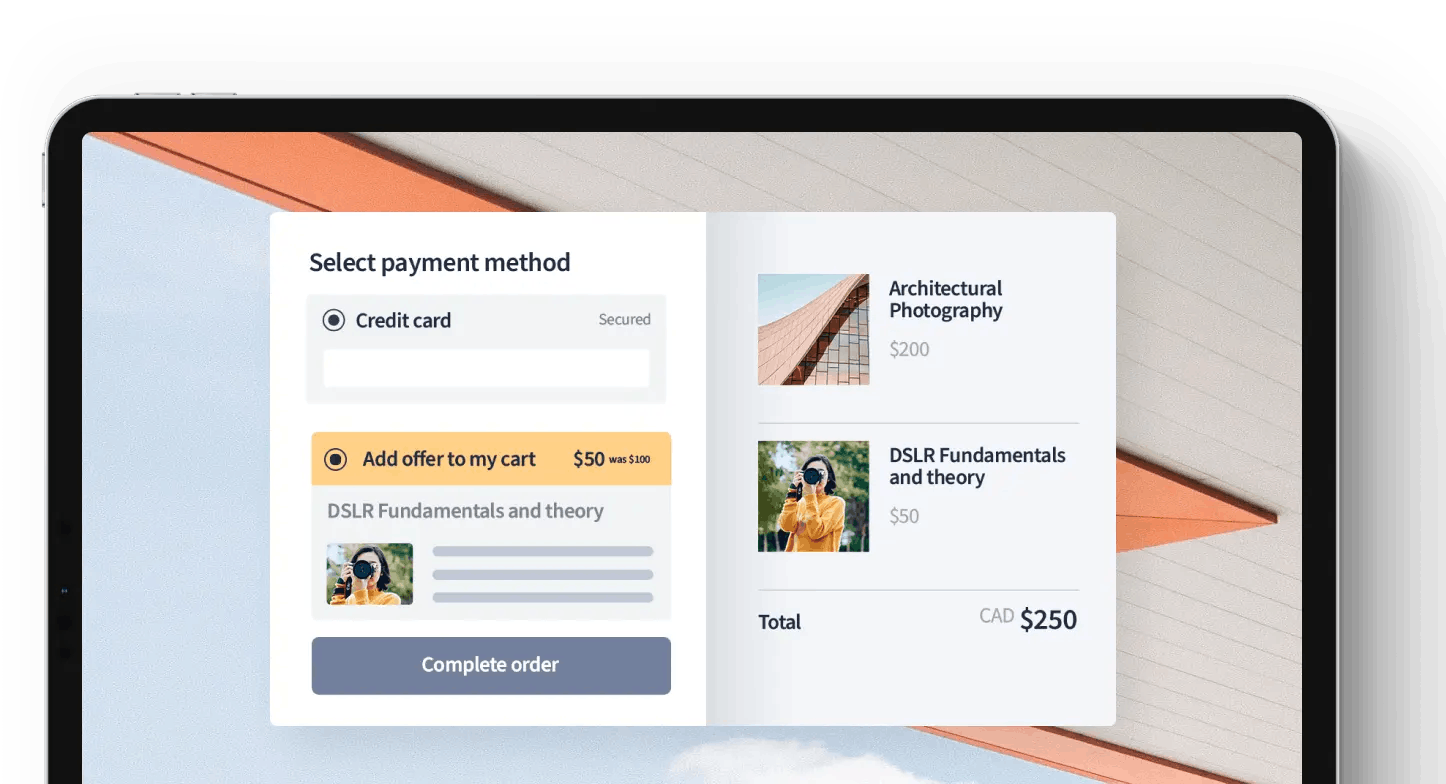 Build Websites to Market Your Business
Create a professional web storefront to promote your learning business — no coding skills required.
Choose from our selection of ready-made, customizable themes and templates so you can create a site that reflects your brand (and actually sounds like you).
Explore Feature
Thinkific is the all‑in‑one platform to build amazing learning products.
Get Started Free