Demo of Thinkific & Options for Free Trial
This demo and overview of our free and paid plans will help you learn how you can easily and quickly create a course website, mobile learning experience, and gated communities/membership sites for FREE.
In this free , you will learn:
How entrepreneurs are using Thinkific to teach online
How to create a website and course to teach online
How to design a website for an online education business
How Thinkific helps to sell and deliver your online course
How to integrate Thinkific with your existing website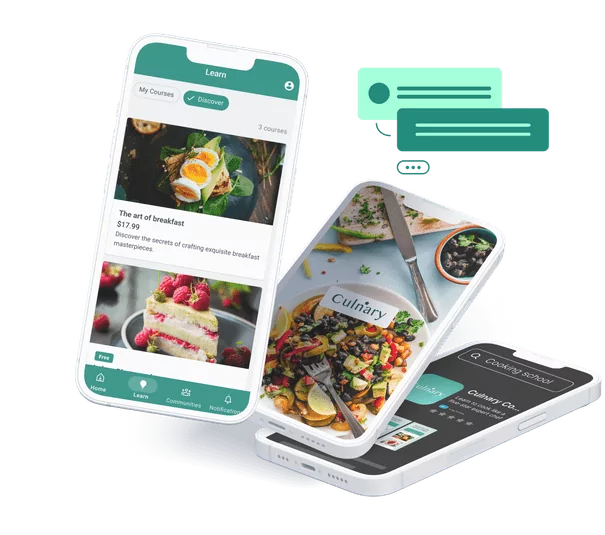 Demo video of Thinkific Features
Interested in attending a weekly Thinkific Demo webinar?
In one hour, we'll show you how to create and sell online courses in less time, with more clarity and more confidence in your success.

Interested in trying Thinkific for Free? Here are the options:
You can either start with a freemium plan or get a 30-day free trial of paid features. The difference between the freemium plan and the free trial is access to paid features and the number of courses you can create.
The freemium plan is free forever, with a cap on the number of courses you can sell. Freemium users can't access other features like mobile app learning experiences, community, bundling, and memberships.
With a trial of paid plans, you can get priority support, and: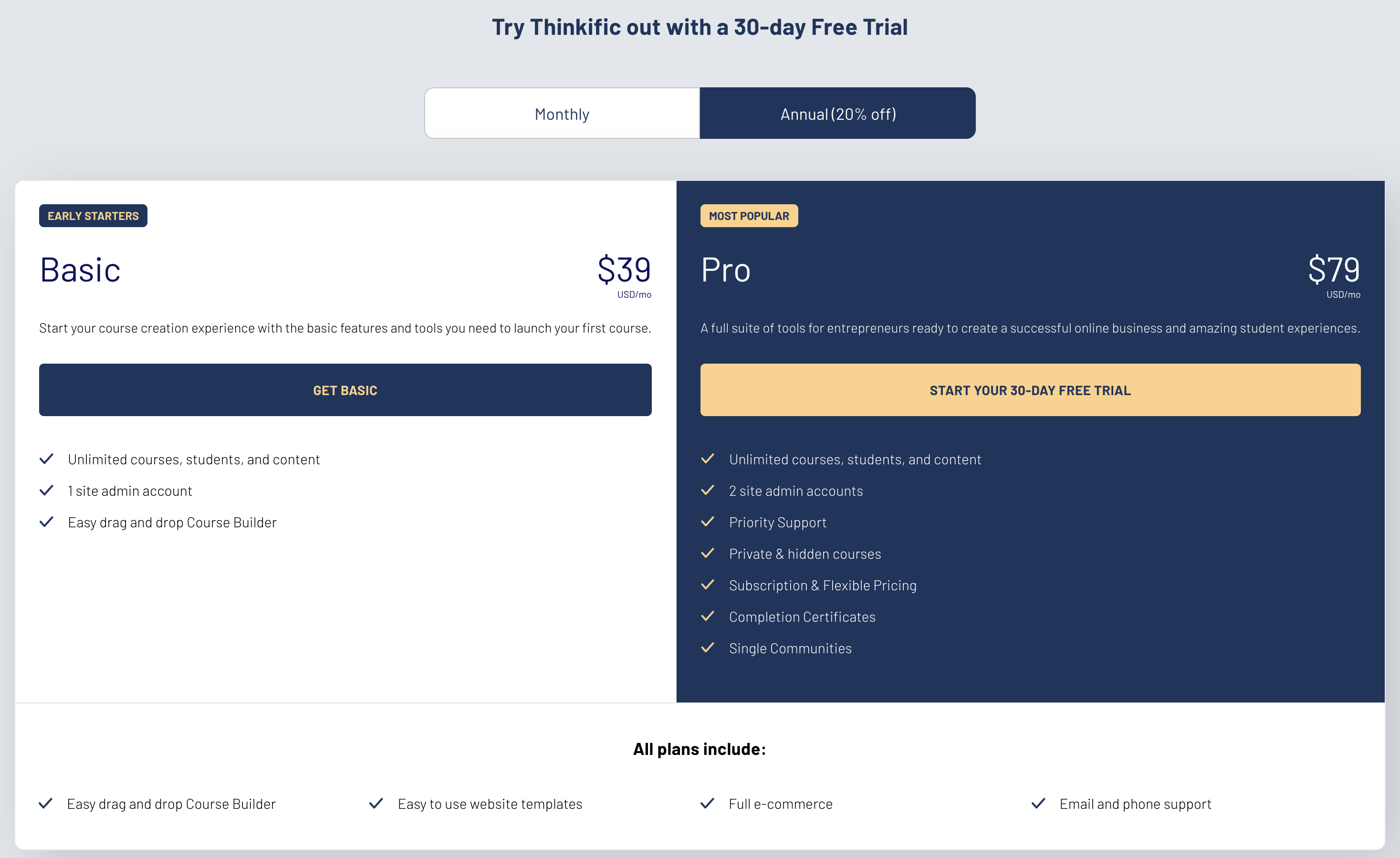 Grab your ultimate guide to creating online courses: