Which choice is right for you? Thinkific or Kajabi?
Learn more about how Thinkific is the platform for creating extraordinary learning experiences.
Choosing a course platform can be overwhelming. To help you in your research, we've broken down the key differences between the most important features and functionality for you.
Looking to scale and migrate from Kajabi? Talk to our team to see if Thinkific is right for you.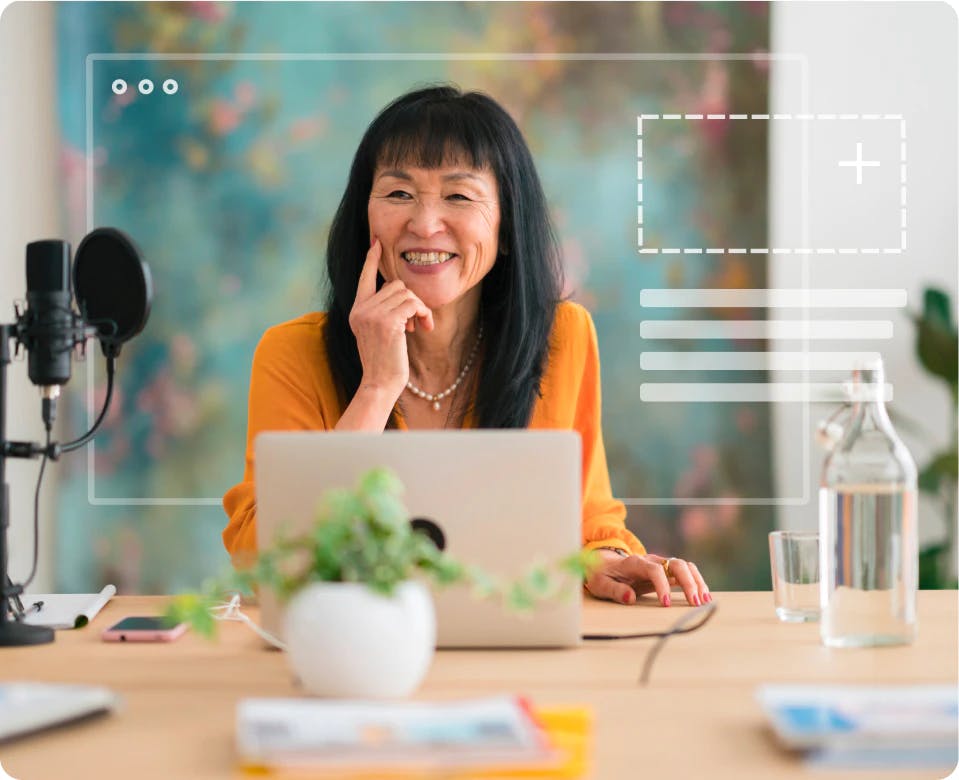 Thinkific is the course platform that grows with you
Creators like you have big ambitions. Why choose a platform that limits you? From 1 to 10,000+ students, Thinkific gives you complete customization while remaining easy to use.
Make it easy
Running your business is hard enough; your software shouldn't be. We design and build experiences that are approachable for everyone.
Build your business
Thinkific helps you build a livelihood with modern features for selling and converting your audience, or building one from scratch.
Stay in control
You have control of your brand, your content, your customers, and your revenue. This means we succeed when you succeed.
Focus on trust
Deciding on a course platform isn't a transaction – it's a long term partnership. We invest to develop fast, reliable, and scalable technology supported by caring humans.
Thinkific vs. Kajabi
| Top Features | | Kajabi |
| --- | --- | --- |
| Starting price | Starts at $99/mo | Starts at $149/mo |
| Start with a free plan | | |
| Create courses with any content type | | |
| Community Spaces | | |
| Expert customer support | | |
| Private instructor community | | |
| Native tools for email marketing | | |
| Live lessons with Zoom | | |
| Live events in communities | | |
| Certificates for course completion | | |
| App integrations | 90+ in the Thinkific App Store | 10 |
What's important to course creators?
The right tool can help you build, market, and sell an unforgettable course experience worth paying for. Let's take a look at some of the differences between Thinkific and Kajabi.
An easy-to-use course builder is the most important part of any course platform. An intuitive course builder allows you to focus on your expertise and business; not on spending time learning how to use the platform.

Kajabi offers an impressive interface. Though it may take creators some time to learn how to build a course on Kajabi, most of the necessary course builder tools exist.

Thinkific offers a course builder designed for course creators. It's simple and gives creators the ability to build their entire course without a big learning curve. Simply put, we offer a design and build experience that is approachable for everyone.
A great learning experience is vital to your success as a course creator. It will help your students learn more effectively and make them want to share it with their friends — helping you grow your business.

Kajabi offers a modern learning experience for students. A clean design gives courses that are both engaging and exciting.
Thinkific offers an unmatched suite of functionality that extends beyond how the course looks. These features help turn a student's experience from exciting to extraordinary.
After publishing your course, you need to get it in front of the right audience. Sales and marketing tools enable creators to gain visibility and earn revenue.
Kajabi has helpful native sales and marketing features such as email marketing and pipelines. These options are great for creators looking to get started fast and stay on one tool; but if you want more, you may find your options limited.
Thinkific offers sales and marketing features to enable any course creator to get started. With 90+ integrations in the Thinkific App Store; use the best tools in the business for marketing and email automation, increasing sales, and enhancing the learning experience through gamification. Gain the extensibility and flexibility of apps like ActiveCampaign, Mailchimp, Constant Contact, Shopify, Salesforce, and many more.
It's important to choose a course platform that you can trust. Getting the answers to your questions should be easy and your data should be secure.

Both Thinkific and Kajabi offer a network of experts, a growing community of peers, and a responsive Support team. As you grow, and your learning platform becomes mission-critical, Thinkific offers more security and support options to ensure your success.
A course platform is a big investment. Not only do you want a tool that fits your budget, but it should also satisfy your needs now and into the future.
Kajabi offers three tiers that vary mostly on usage. Users have access to almost all features within their core plan.
Thinkific offers tiers for businesses from side hustle to enterprise. And with add-on features like a Branded Mobile app ($199/mo) and more, no matter what stage you're in, you have access to the functionality you need without paying for things you don't need.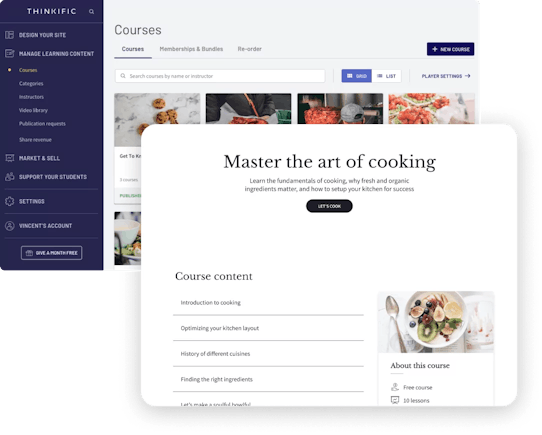 Grow with Thinkific
Thinkific helps you get off the ground quickly without limiting your future potential.
Get Started Free
Easy to use
Our user-friendly platform is designed so that the only expertise you need is the one you already have.
Puts you in control
Our user-friendly platform is designed so that the only expertise you need is the one you already have.
Deliver the experience you want
Build your unique learning experience that lets you wow your audience and have them telling all their friends about it.
Technology and people you can trust
Get support when you need it, a community of course creators to cheer you along, and a network of partners to bring you to the next level.
Join more than 50,000 successful Thinkific Course creators and businesses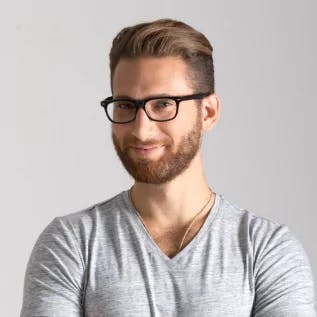 I feel like [Thinkific's] working to constantly improve my experience and the experience of my students. That's huge!
Jonathan Levi, SuperHuman Academy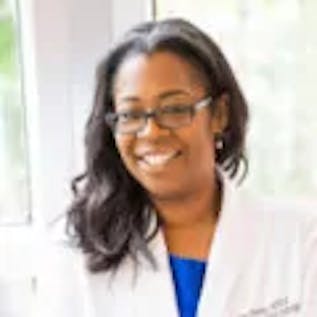 Thinkific delivers a great experience for our students and my team. Their customer support is fantastic. By giving us answers and solutions quickly, I have more time to focus on my students. It gives me my time back.
Latrina Walden, Latrina Walden Exam Solutions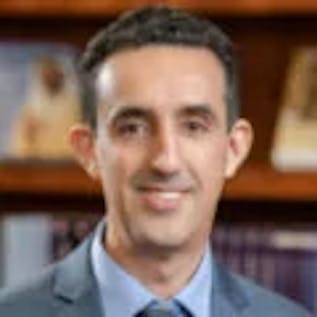 Throughout this entire process, it has been made clear that we were in this together – not only to create mutual success between our two organizations but to have a positive impact on education at a time that we all need it most.
Nabil Zary, Mohammed Bin Rashid University of Medicine and Health Sciences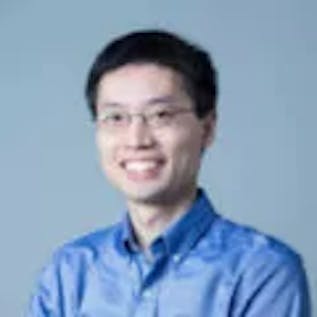 When we made the Daily Challenge, we set out to be the world's best online math course taught in the English language. If I didn't believe Thinkific was the best online course builder, we wouldn't be here!
Dr. Po-Shen Loh, Daily Challenge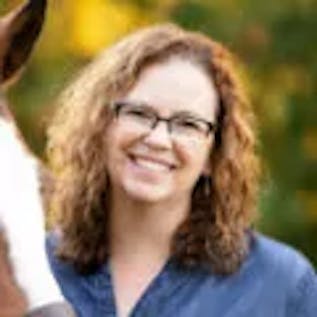 Thinkific is so much easier to use. The design is easy and classy. I haven't had a single person not be able to find what they're looking for.
Shelley Paulson, Shelley Paulson Education