The 2019 State of Women-Owned Business Report estimated a 21% growth in women-owned businesses in the USA between 2014 and 2019, against a 9% growth in businesses overall. In the same period, however, firms owned by Black women grew at more than double that rate, peaking at 50% and making Black women the fastest-growing entrepreneurs of their peers.
As of 2019, businesses owned by women of color account for 50% of all women-owned businesses, employ 25% of the women-owned workforce, and generate more than $422 billion in revenue. Closing the revenue gap for minority-women-owned businesses has undeniable positive implications for the economy.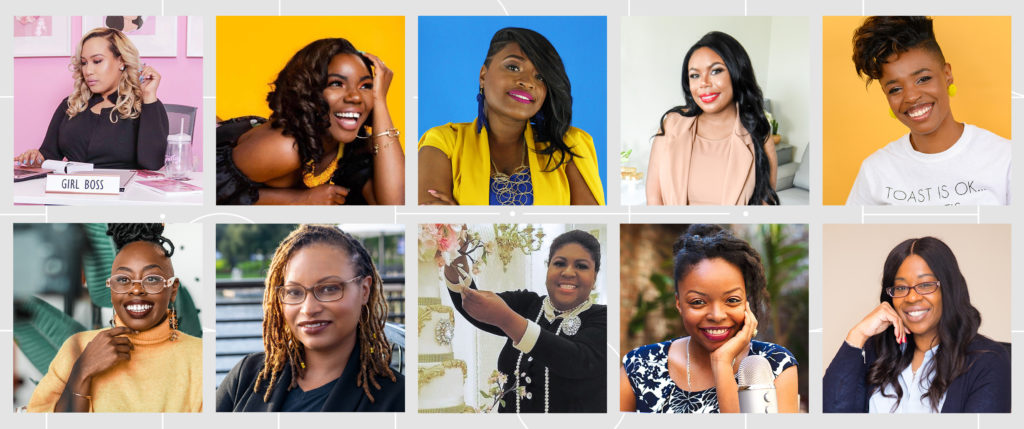 We spoke to ten Black entrepreneurs on the Thinkific platform, and asked them to share their mission and keys to success.
XayLi Barclay
Founder, Start Shoot Grow Video Academy and Think In Color Host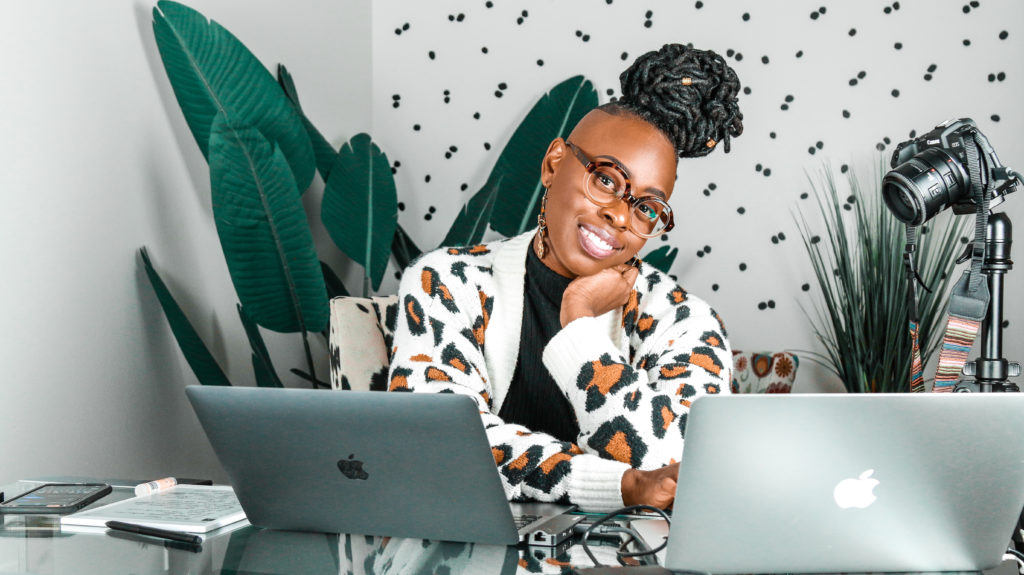 An accomplished Visual Content Creation Coach, XayLi founded Start Shoot Grow Video Academy to help entrepreneurs effectively stand out and make a genuine impact in the digital space. Through her rich knowledge-based content and online courses, she teaches others how to effortlessly create the visual learning experiences they've always dreamed of in order to unlock multiple revenue streams, attract paid opportunities and connect on a deeper level with their audience.
When XayLi launched her first online course in 2016, she turned to Thinkific. "I chose Thinkific because of the ease of use of the platform. I was able to get my course up and running in no time. I was especially delighted to learn that I could create a branded experience for my students using a platform that was not only easy for the instructor to use, but for my students to use as well!"
Since then, she's connected with thousands of students, mentored new course creators, and partnered with Thinkific to launch Think In Color – a flagship virtual event with the mission of empowering women of color to build successful online businesses.
Trust your calling. When we think about teaching, we see all the other people who are qualified and think that we're not qualified – but if you trust that you're called to do this one specific thing, then it doesn't matter who else has 5000 subscribers. Trust your calling and what you were put here to do, and run with it. – XAYLI BARCAY
Kasey Cooper
Life Coach for Women of Color


Kasey Cooper is a life coach who specializes in helping Black women create and accomplish goals. "My mission is to help women like me overcome the stigma attached to our past and also to create our best possible future."
Kasey turned to Thinkific in the wake of Covid19, when the downturn in the economy cost her a number of clients. Forced to look for new ways to engage with her community, Kasey turned to Thinkific and the Entrepreneur Growth Fund to launch her first online course. "I was blown away by how easy it was to create my course and the price. I'm most excited about the "Communities" feature. Now I can own my Community and give it my own unique style and branding. I'll never run the risk of my Community being shut down."
Believe in your ability to change lives with the information you possess. You're unique experiences and the wisdom you've gained along the way can be the difference between failure and success for someone else. – Kasey Cooper
Danielle Desir
Founder, WOC Podcasters and Think In Color Speaker Competition Nominee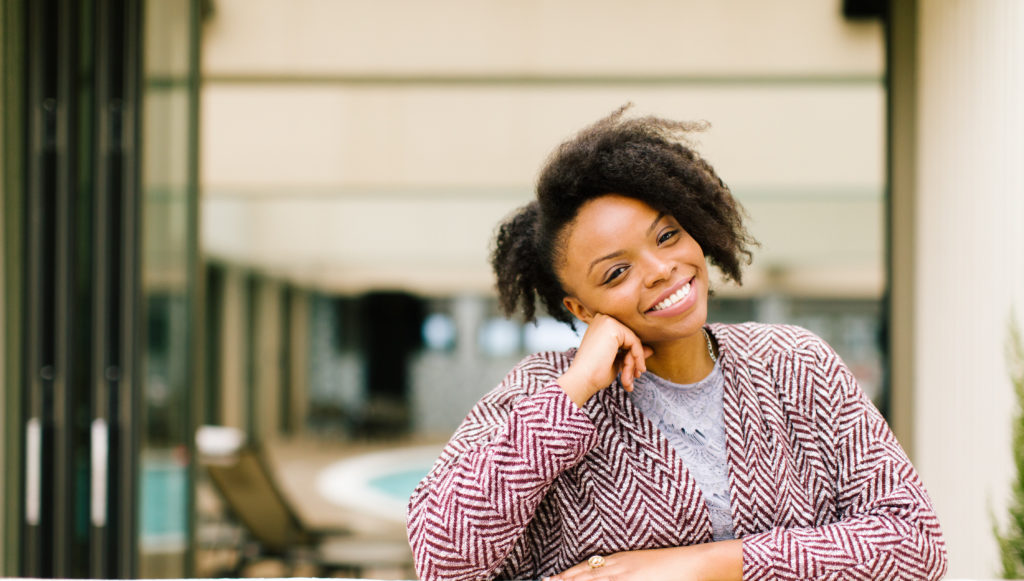 Danielle is the founder of WOC Podcasters, an inclusive community for women of color podcasters and audio creators to connect, learn, and share resources. Since 2018, WOC Podcasters has grown to more than 3,000 members worldwide and expanded to include a blog, job board, and workshops.
They also offer a monthly membership program, WOC Podcasters Insiders, to equip members with the knowledge and resources to improve their craft, create better content, and grow their shows. Members get access to a podcasting resource library, monthly accountability, and mentorship. They host workshops such as the Nail Your Podcast Guest Pitch Workshop on Thinkific to help podcasters learn how to pitch themselves to be a guest on more shows.
"This is the first community of its kind dedicated to the growth and representation of women of color in the podcasting industry," Danielle shares. "I hope that our community continues to help women of color podcasters, both experienced and aspiring, reach their fullest potential as audio creators."

Not every course you create will be a success. However, you will learn a lot from the creation process which will help you develop your next offer. I can admit that my first course failed. Yet, I did not give up. I turned that failure into new opportunities to better serve my community. – Danielle Desir
Dr. Shamieka Dean
CEO, Next Level Business Academy and Think In Color Speaker


Dr. Shamieka Dean launched the Next Level Business Academy to help online business owners create scalable systems for success. Her motto is hang up the hustle, and she's a firm believer that entrepreneurs shouldn't have to sacrifice sleep or sanity to generate a six-figure income.

"I chose Thinkific because I needed a platform that was superbly simplistic for both myself and my clients." She found Thinkific's all-purpose platform made it easy for her to design, develop, and deliver content in a professional and proficient way.
"The impact I hope to have as a course creator is to help others prosper in their purpose, authentically and unapologetically."
I believe that purpose is the foundation of prospering in everything you put your hands to. Don't become a course creator because it's popular or profitable. Become a course creator because it's a part of your purpose to impact lives. When you impact lives, your influence and income will increase. – Dr. Shamieka Dean
Jam Gamble
CEO, Slay The Mic and Think In Color Speaker Competition Winner


As one of Toronto's leading media personalities and public speaking coaches, Jam Gamble is on a mission to help people find their voice. Since launching her Slay The Mic program in 2017, she's helped more than 700 people learn how to turn their voice into their superpower. This is no Toastmasters roundtable; beyond just confidence and eloquence, Jam specializes in helping people reconnect with their inner voice and trust their ideas so they can bring their magic to the mic.

After four years of successfully running her program through workshops, master classes, and virtual learning experiences, Jam turned to Thinkific to take her reach to the next level. Thinkific's user-friendly platform gave her confidence about launching her first course – and she jumped at the chance to support a fellow Canadian business.

"My goal is to reach even more future mic slayers from around the world. I want the community to grow, I want the Slay The Mic family to grow, and my goal is to help more people stop thinking their voices and stories don't matter – to start activating their voice and use it to its full potential."

What's the worst that can happen? Yes, you invest in a course, maybe it doesn't take off the way you anticipated that it should – but it's an opportunity for you to go back on the platform, make some tweaks, get some feedback, and try again! – Jam Gamble
Sabrina Hare
Founder, Couture Cakes by Sabrina


Couture Cakes by Sabrina was founded in 2013 in the Washington DC Metro area, where its namesake Sabrina Hare creates luxury wedding cakes by appointment only. In early 2020, she launched the Cake Accelerator Program, an 8-week online coaching program to help entrepreneurial bakers launch their own businesses.

"When I started Couture Cakes by Sabrina in 2013, I did not have a mentor/coach to teach me the ins and outs of running a cake business.  As a result, I made operational mistakes that are part of growing a new business. With the Cake Accelerator Program, I would hope that this course would prevent the Entrepreneurial baker from making the mistakes that I made in my business early on and accelerate their business and culinary skills."

Sabrina tried out a number of online education platforms before fellow entrepreneur Marshawn Evans Daniels referred her to Thinkific. "Thinkific is such a powerful and professional platform. I was very impressed with the training portal for initial setup, the various templates for the type of courses that you want to develop, and the ease of monitoring students' progress."

With a robust platform and content based on your area of expertise, you will have a successful course. Do not wait for perfection, just do it! – Sabrina Hare
Kyshira Moffett
Founder, The Power Collective and Think In Color Speaker


Kyshira Moffett is an award-winning serial entrepreneur, brand strategist, and author. In January 2017 she launched The Power Collective to provide coaching and consulting services to women entrepreneurs, helping them package their expertise, brand their influence, and monetize their online presence.

"I am hoping to create my economic equity for diverse women in business. Black women in particular are the leading group in starting businesses but, lag behind in profits. It is my desire to create course content that demonstrates how they can move the needle and get paid for doing what they love."

Kyshira says she fell into entrepreneurship, helping out her friends for free for a number of years before she made the leap into full-time entrepreneurship. "While I was uncertain about next steps, I kept going. My secret – feel the fear and do it anyway. Do it scared. Do it nervous. Do it unsure."

When it was time to add online courses to her business, Kyshira researched various course hosting platforms and looked at what other coaches were using. "I thought about which platform I enjoyed using the most as a student of someone else's course. Thinkific stood out the most. I care a lot about user experience as that's a part of Thinkific's brand. From both the user and creator side, Thinkific is user-friendly while providing the advanced tools needed to scale a course."
Create a course that is in alignment with your zone of genius and showcases what you are the absolute BEST at! You'll have more fun in creating and marketing it. Additionally, when you're in your zone of genius, you're unstoppable which will lead to better results for your students. – Kyshira Moffett
Morgan Owens
CEO, Morgan A. Owens Brands, and Think In Color Speaker


As a speaker, author, influencer, and consultant, Morgan Owens is an entrepreneurial powerhouse on a mission to empower others to find their personal sparkle as they invest in their future. "I got started because I wanted to see more women who looked like me be successful both in corporate and entrepreneurship."

"I can teach you how to build a 6 figure brand, but that won't mean anything if you don't have self confidence in yourself. I hope to impact entrepreneurs by helping them push through their own barriers in order to be successful and confident in their business."

Her course "How To Be Professional Pretty" helps entrepreneurs learn how to navigate their own barriers and effectively execute their goals to be successful. "As an "on-the-go" Boss Babe, Thinkific is a platform that lets me continue to educate entrepreneurs on a higher level and allows me to have a bigger impact."

Lead with authenticity. There are many similar courses out in the world, but no one has that special sparkle only you can teach! – Morgan Owens
Latrina Walden
Founder, Latrina Walden Exam Solutions


A former hospital administrator, registered nurse, and university professor, Latrina Walden is on a mission to change the culture of nursing. "We don't succeed — we don't survive —  in nursing if we don't support one another. That's what I teach." Latrina started this journey when she launched a Facebook group for RNs to support one another through their stressful board exams. Following an overwhelming response to some of her live Q&As and calls in the comments for more materials, she began selling courses.

She initially started building her course material WordPress, but quickly ran into challenges as the business grew. "I needed an easy interface that was also extremely user friendly that would alleviate the issue that I had of my website continually crashing due to the large number of students using it.  Thinkific's interface is amazing with its built-in teaching, and their customer service couldn't be matched! We continuously sing their praises."
While Latrina's main work is to help nurse practitioner students pass their board exams, her hope is to have a positive impact on the nursing industry as a whole. "Everyone understands that we are a force and here to help, but internally, as a community, we have work to do together to be heard across the nation and to work hand in hand with each other. This is evident in my groups that I have cultivated that are a part of the business as well."
Find something that you love, figure out the problem and solve it. My mentor always says, be functional, not fancy. Don't try to do too much by getting caught up in the "pretty". Create your information, methodically, have an audience and go after it. – Latrina Walden
Covania Washington
CEO, Bomb & Bossy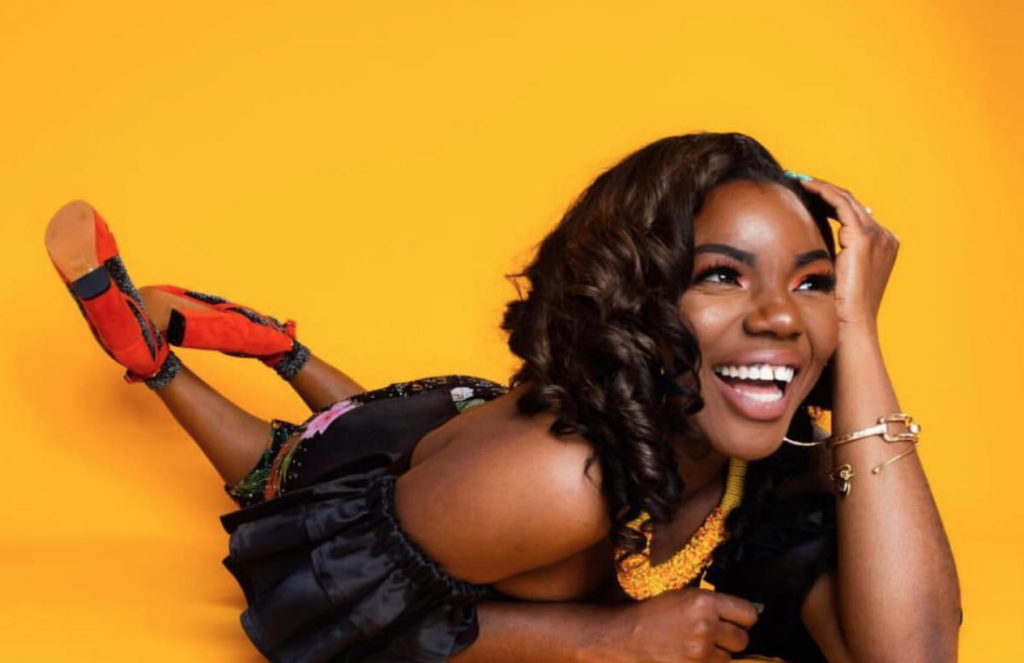 Covania is a Marketing Consultant and the CEO of Bomb & Bossy, a one-stop social media marketing service for businesses and brands who want to enhance, grow, and maintain their online presence. Bomb & Bossy offers clients a wide range of social media marketing solutions, and they specialize in creating the kind of viral content that helps brands to skyrocket.

Covania shares that after she discovered Thinkific through a friend, "I was like 'PERFECT, this is exactly what I needed.' I did research about Thinkific and LOVED the simplicity of getting my content out to sale as a course." Since then, she's gone on to launch two courses on Thinkific's online course platform: 25 Marketing Tips and Content To Coins.

"My online courses are an easy way for me to share information and connect with a bigger audience. Especially for startup entrepreneurs and brands who don't have a budget to hire us at our agency price. We hear all the time from entrepreneurs who are trying to build a business that social media can be a struggle. Our mission for our courses and in our business is to make social media marketing easier, less stressful, and more fun."
Everyone is good at something. If you want to create a course but don't know where to start, start with what you're good at or listen to your audience and see what people in your industry need help with. If you know the solutions to their problems, turn it into a course so you can help them. – Covania Washington
---
Learn more from these and other entrepreneurs at Think in Color 2020. Register now to book your spot!