You're only as good as the tools you have.
It's a phrase that's relevant no matter what you do. It's why thousands turn to Thinkific to help them create and sell online courses.
Many people, however, misinterpret this phrase. They believe that good tools = expensive tools. They believe that in order for a tool to work for us, we need to pay the big bucks.
It can make those of us who are pre-revenue feel demotivated when it comes to promoting your course.
It's also used as an excuse to explain why someone's course is not yet successful. They call it a catch 22.
"I need the tools to build my revenue, but I need revenue to pay for the tools."
I'm here to tell you that you can do it all free.
You don't need expensive tools to guarantee your success; there are so many free tools out there that you can use! With a little bit of clever thinking, they'll do almost exactly the same thing without costing you a penny.
It's a great way to get yourself up and bringing in some revenue.
From creating content to promoting your course, there are hundreds of free tools out there. But for today, I've narrowed it down to the essentials that you'll need.
29 Free Tools to Create & Promote Your Online Course @sarahhewy @go_neatly
Click To Tweet
Tools for Course Creation
So first things first: creating your course content.
If you have the money to spare, I won't lie, investing in the tools you use to create your content would be the best use of it. Great content is key to your success, so don't scrimp on it if you can.
That said, there are some great free tools out there for content creation.
Image Creation
For customers who learn in a more visual manner, images are an essential element of any course.
If you need to include any kind of flowcharts or diagrams in your course, Draw.io is the best free tool I've found. It offers the flexibility to create professional looking diagrams with hundreds of shapes ready to drag and drop onto your image.
If you're looking for an even quicker way to create images, then I'd highly recommend Canva. There are thousands of high-quality templates for postcards, infographics, Facebook Ads and more. So you could easily create all your graphics with Canva.
Sharing quotes from your course can be a great way to hint at the content within, or to give your students the motivation they need. Recite is one of the simplest ways I've found to create great looking visual quotes. Put in your quote and choose the template. That's it!
Sometimes a template won't cut it, and you want a bit more freedom with your designs. Photoshop is a great tool, but not everyone has the budget for it, that's when GIMP comes in. It doesn't include all Photoshop's features but for the occasional image editing, it's worth downloading.
Stock Images
Not everyone is handy with a camera, and when you don't have a budget, getting high-quality images feels like a challenge.
But there are hundreds of free stock photo sites out there, and while some of these images are poor quality, there are plenty of sites with good-quality, royalty-free images.
Unsplash, Pexels, and Gratisography are a few of my favorites. All high resolution, all 'do what you want' (for personal and commercial uses) licenses.
If you're looking for some particularly quirky images, I highly recommend Gratisography. Maybe you can find a use for this image?
Video
Video content is huge right now, and for many people, being able to follow along with a tutorial is the best way to learn.
You might not know whether video content is the right approach for your students, so it can be a gamble paying for expensive video editing suites. If video doesn't work, you just wasted a bunch of money.
That's why using tools such as Biteable and Renderforest can be ideal. Sure they'll include a watermark on your video, but you can create a great looking video for nothing. If your students engage with it, well by then you've got the budget to invest. If not, you've learned a valuable lesson yourself but spent nothing.
Some course content requires you to share your screen, allowing students to see exactly which technique you've used. My favorite tool for this is Jing. It's free and super simple to use.
It works great for creating your video content and is also useful for customer support, or 1 to 1 emails. You can immediately show a student how you completed a task.
Screencast O Matic is another great option and allows you to publish straight to Youtube.
Text Editing
So far most of the content we've discussed has been very visual. Yet a large part of your resources will be text, so it's important to make sure you get it right.
There are two free tools that I've recently added to my arsenal of writing tools, Grammarly and Hemingway.
Grammarly is, as the name suggests, a tool that checks your grammar and spelling. It goes a step further than your typical spell checker and suggests when you have words confused too.
The next step is to pop my work into the Hemingway app to make sure my post reads clear and strong.
You're teaching students, so you want to make sure that they understand what you're writing about.
Using these two tools, I've already seen an improvement in my writing.
Tools for Online Course Promotion
Now that you've created your course content and it's uploaded to Thinkific, it's time to start promoting it to potential students.
This is where the real hard work starts, but don't worry, we've got more free tools to help you here too!
Search Engine Optimization (SEO)
Building organic traffic to your site is essential to getting your course found.
Use tools such as Keywordtool.io, and Answer the Public to identify keywords and phrases that you should be targeting. Then track your efforts with Ahrefs and Serpstat.
Building Your Brand
To get your course in front of people, you have to put it there for them to see. 'Build it and they will come' does not apply here.
Open Site Explorer will allow you to identify the backlinks of your competitors. Use these backlinks to identify domains that may have potential content opportunities for your brand. You'll then be putting your course in front of a brand new audience.
Ahrefs and Serpstat also have similar features that can be useful for this strategy.
To find the email addresses you need to get in touch, use Email Hunter. It's a Chrome plugin that identifies any email addresses associated with a particular domain (and even works on LinkedIn!). It's probably one of my most used plugins!
Tools like Onalytica also help you to reach out to influencers who are likely to be interested in your content.
Part of building your brand is establishing yourself as an expert in your field. HARO (Help a Reporter Out) is a great tool for this. Journalists and influencers put out calls for quotes on specific subjects in HARO's daily email. With the right submission, you could find yourself quoted in a huge publication.
Quora, whilst not necessarily a tool, is another great place to build your influence. Answering questions within your field will not only build your authority, but also drive traffic too.
Starting a podcast about your course topic is another great way to build an audience online and promote your courses. To host a podcast, you'll need something to edit your episodes.
Jahshaka is a free, open-source tool that will allow you to edit your videos and of course, your audio recordings. It doesn't have the most user-friendly interface, but for the sake of testing out your first few podcasts, it's worth a try.
Of course, if you have a Mac, then Garageband (for audio) or iMovie (for video) will suit you perfectly!
Email Marketing
In order to build your email list (something all online course creators should be doing!), you'll need a few tools as well.
Sumo has a simple yet effective suite of tools you can use to capture the emails of the readers on your blog. Used well, this can supercharge your list growth, giving you plenty of leads to work with.
To actually send your emails, you'll need an email service provider. MailChimp has a free plan, and is a popular choice for course creators. Alternatively, you can check out DirectIQ.
For inspiration check out Really Good Emails. Then check your test email for any errors with Send Check It before you press the send button.
You don't need a big budget to use great tools! 
There you have it, proof that you don't need a huge budget to market your online course.
I could go on listing hundreds more free tools, but these are some of the ones I've come across that will help you start out.
Armed with these free tools, and Thinkific's list of 55 ways to market your course, there should be no excuses when it comes to the success of your course. Also if you've ever been interested in working from home check out our new article on the best technology for working remotely.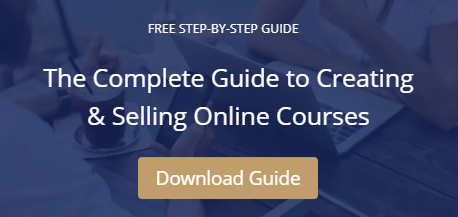 29 Free Tools to Create & Promote Your Online Course @sarahhewy @go_neatly
Click To Tweet
---
Sarah Hewitson is the Community and Marketing Manager at neatly.io. She spends her time helping neatly users get better access to their data and understand what it's telling them.