Fiona Humberstone's path to launching The Brand Stylist was not a straightforward one. Her entrepreneurial journey has been filled with many unexpected twists and turns — yet it's this culmination of experience that makes her a seasoned pro in her industry.
Fiona traces her blossoming passion for design back to her early days as a young graduate in London, UK. After being pushed down a conventional academic path for most of her life, Fiona describes design as the one thing that captured her imagination. After falling in love with the industry, she fully came to terms with her calling while working her way up the career ladder at a corporate print company.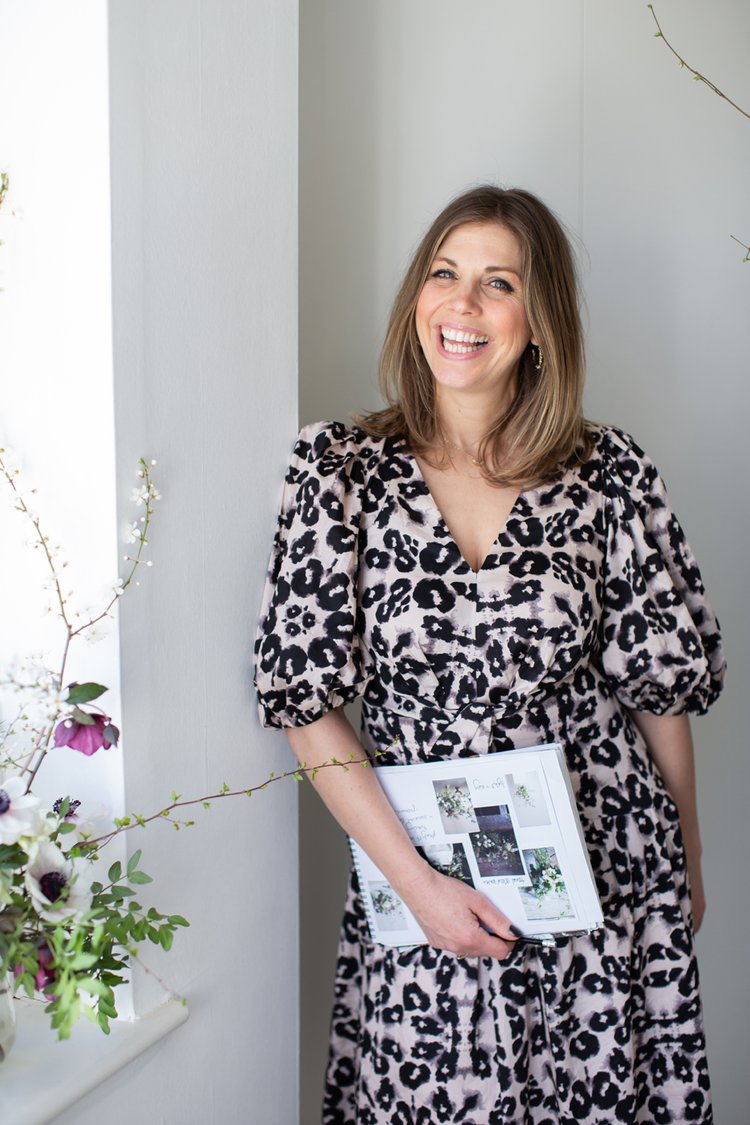 "What really helped me understand my growing passion was that my boss believed that anyone could design. From that point on, I was really hungry — I wanted to learn everything there was to know about the industry. I was reading books, I was going on courses, I was just being really curious," she says.
During her next five years at the company, Fiona started building her design skill set by gleaning everything she could from her various print clients. She was promoted to a senior role quite early on, yet at 24, she became unexpectedly pregnant with her first daughter.
"There was no way I wanted to be away from my daughter, but it meant that my job became really boring and unfulfilling. So I set up my own company, starting out as a print franchise, but I found selling prints really boring. What I truly loved was listening to the stories of entrepreneurs and working on their branding, so that's what I decided to focus on."
"I wasn't great to start with — I was only charging around £100 for a logo. But with every design that I did, I always tried to overdeliver — I delivered what I was capable of, rather than what my clients paid for. Over time, I just got better and better."
Click to skip ahead:
Through setting up her first business, Fiona was immediately able to identify her gap in the market through personal experience.
"At the time, pretty much all design agencies were owned by men. All of their websites were black, with a wide, squarish font. I was just really different — I had a unique identity and I promoted it through my blog. Eventually, I started getting work from all around the world."
"In 2010-11, that was unheard of in the design industry — people would just go to their local designers so they could stand over their shoulder and tell them exactly what they wanted. But that wasn't what I offered."
In 2012, Fiona decided to sell her first business after having her second child. Shortly after, The Brand Stylist was born.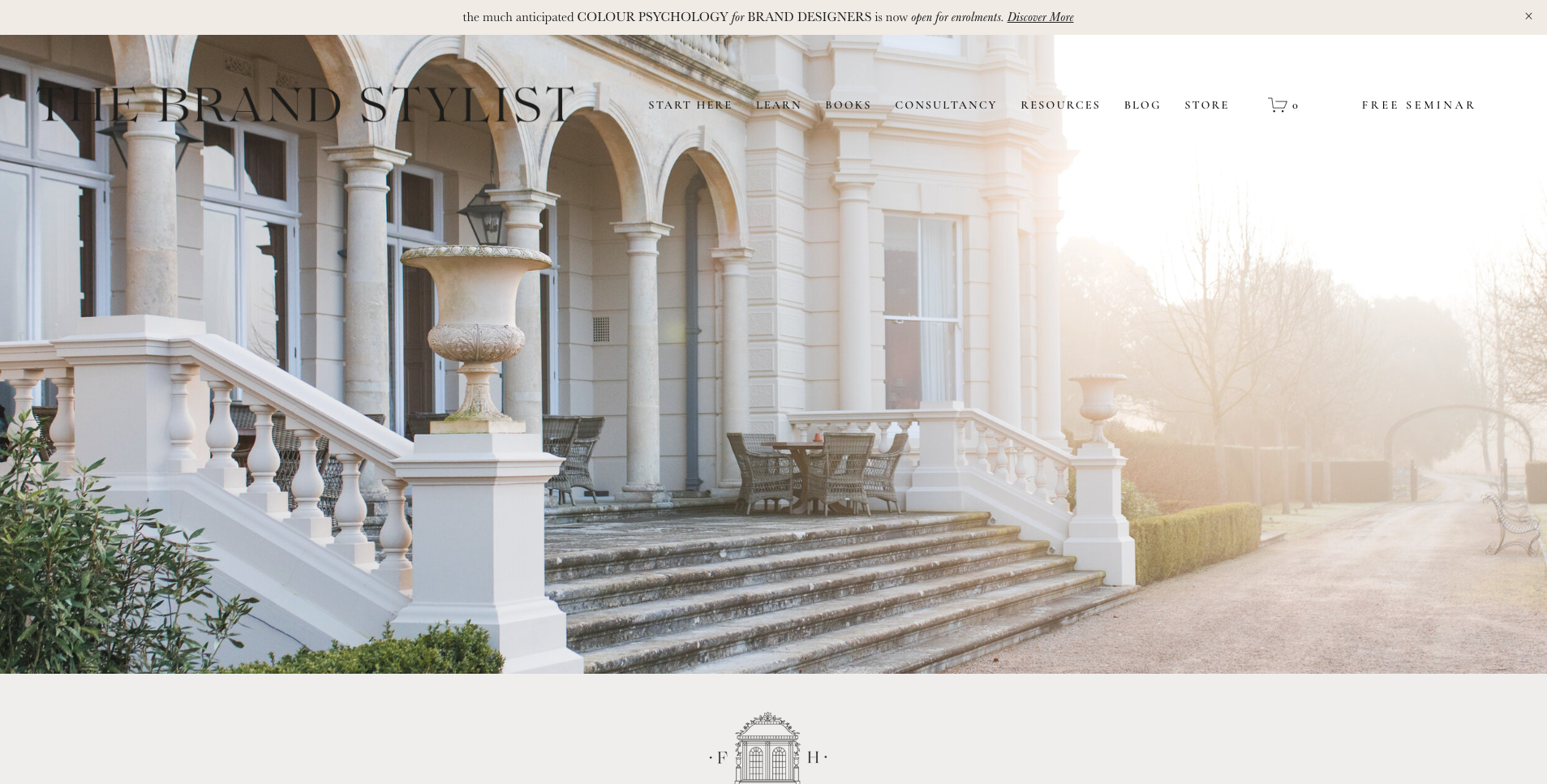 Since The Brand Stylist's very early days, Fiona has been dedicated to helping her clients create truly exceptional brands. She offers workshops, online courses, one-to-one consultancy, and a wealth of free resources to inspire, empower, and facilitate the crafting of brands that act as a solid backbone to business.
Fiona's mission has always been to take her branding services a step further — she places great importance on educating her clients on how the branding process works so that they can make smarter, more effective and long-lasting choices for their businesses.
"The Brand Stylist came as a result of meeting entrepreneurs all the time who kept saying to me, 'I hate my logo. I wish I'd met you before.' I saw many examples where it wasn't necessarily the designer's fault — it was more so that they'd gone to the wrong designer. I then realized that if I could help people understand more about how branding works, everyone's going to be happy," she explains.
Fiona's previous industry experience gave her the expertise she needed to establish an organic audience. She had built up a solid reputation beforehand which laid the foundation for The Brand Stylist's success in addition to her various audience-building techniques.
"In terms of growing my audience, I did a good amount of workshops and public speaking, as well as writing my first book How To Style Your Brand. I did lots of freebie downloads on my websites that built up my mailing list. But mainly, it was word of mouth." 
When it comes to marketing on social media, Fiona believes it's incredibly important to focus less on the metrics and more on inspiring, educating, and informing her audience.
"When I was running my first business, I used some direct marketing techniques and focused more on the hard-sell types of tactics. I saw lots of coaches telling their clients to start aggressively sliding into everyone's DMs, but this didn't highlight any sense of creativity or excellence. These methods didn't attract the right kind of clients, and it didn't set me up for a positive working relationship," she explains.
"Since then, I've always been quite aware that the most important thing is not just to use marketing for the sake of it, but to actually get the right word out. I tend to prioritize quality and creativity over numbers. This has helped me build the right type of client relationships and gain traction. "
When Covid hit in 2020, Fiona launched a series of monthly webinars in efforts to maintain a sense of community during lockdown which unlocked a new level of potential in building her audience.
"I genuinely didn't do this as a sales thing, I did it as a community thing. I just put something out there saying, 'Look, if you can pay me £45, pay me, and if you can't afford to pay me, then just come. In the end, I gave away about £95,000 worth of seminars over lockdown. From an organic marketing point of view, it was quite amazing," she says.
With brand education being the root of The Brand Stylist's offering, it only felt natural for Fiona to transition her services into an online course journey. In 2016, two years after launching The Brand Stylist, Fiona introduced her first online course with Thinkific.
"I really take a lot of pride in creating courses that work. I'm continually trying to think, 'What's the best format to deliver this in?' With my first color psychology course, I was really excited about the fact that people could properly absorb what I was telling them, unlike in a workshop environment." 
"I heavily invested in the video elements because I want people to think and reflect and produce actionable work. I also used lots of presentations with narration, because that helps me explain things in the best way. In all of my courses, I use a combination of downloads, audio lessons, text lessons, in addition to video presentations, just to keep it interesting."
All of The Brand Stylist Academy's courses are completely self-paced, and Fiona leaves the question functionality on to ensure her students can get the answers they need at any point in their course journey.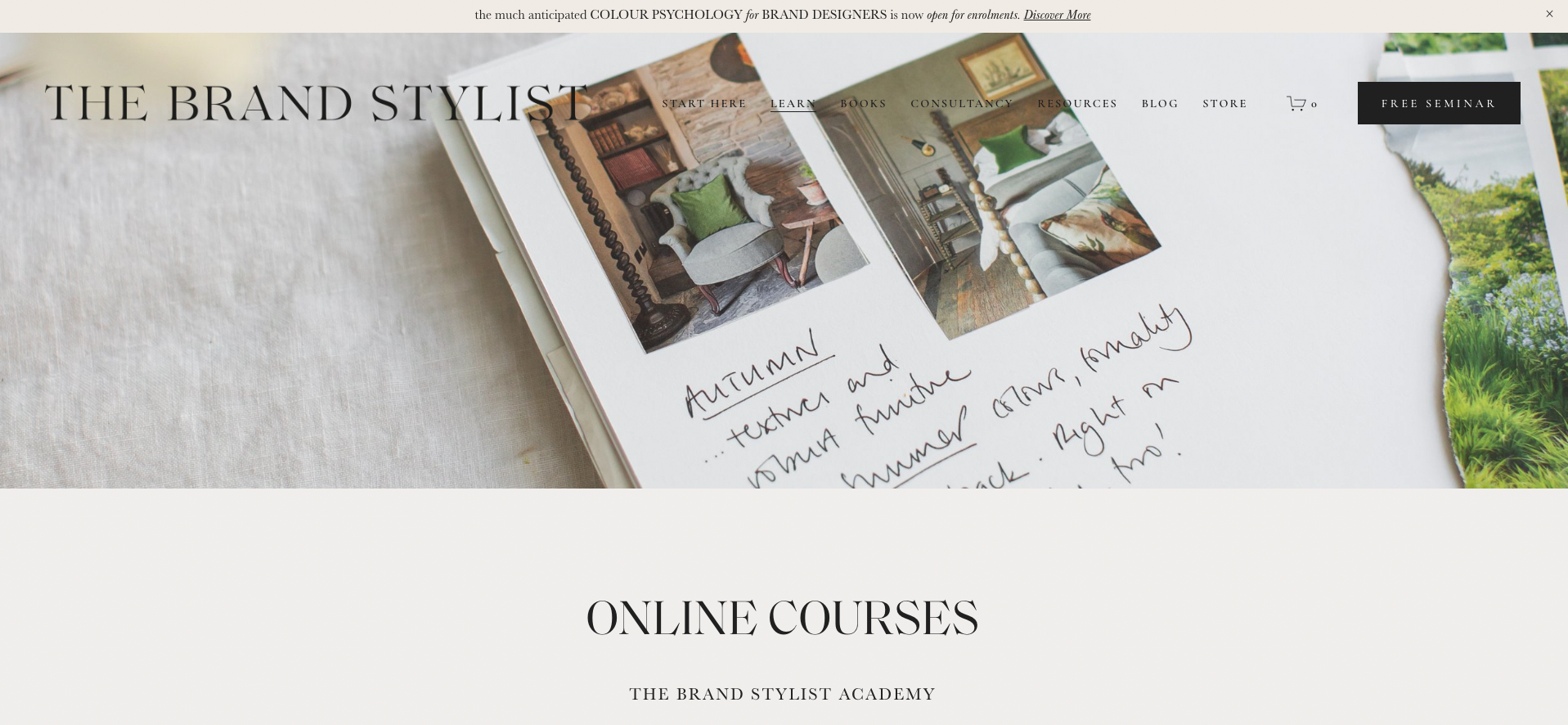 "It's really good discipline for me because it means that I have to make sure all of my courses make complete sense. I have to make sure that I deliver on my promise because there's no wading in to fill In the gaps after that," she says.
When it comes to establishing her core curriculum, Fiona has an intentional thought process that has proven to be successful time and time again. Before building any online course, Fiona creates a mindmap on paper. Over the years, she's filled numerous sketchbooks detailing her creative approach to maximize her student experience.
"When I sit down to create a mindmap, I always think first, 'What kind of journey do I need to take my students on? Where do I want my students to be at the end? What problem is my online course solving? What am I hearing that people are struggling with?'"
"I also have a muse that I'm writing the course for. So I'll think, 'What does Emily need to understand? Where do I need to take her so that she can apply these techniques in her business with confidence?' This is what lays the foundation for all of my online courses."
Fiona's strategic thinking can be clearly identified in her popular Naming Masterclass. Fiona designed this short, focused framework to enable her students to choose a great name for their business, brand, or product.
"I've always been most focused on the course doing the job it sets out to do. My Naming Masterclass doesn't have a great deal of case studies or video — it's just set up to get my students from point A to point B. And if they follow it, they will get a name for their business."
The Academy's offerings are also based on Fiona's 20-plus years of experience in the design industry. She explains that her personal entrepreneurial journey directly ties into her course curriculum.
"My first online course for brand designers directly came from my experience of working with hundreds of designers as a creative director and seeing them consistently struggle to deliver on all elements of the brief. I've had designers say to me, 'I want this brand to feel natural, refined, and dynamic but they're struggling to get that last bit of edge. That's where my color psychology course comes in."
As an expert on brand identity, Fiona knew that she needed an online course platform that would equip her with the design tools she needed to make The Brand Academy come to life. Fiona explains that she builds all of her courses straight into Thinkific as drafts and fleshes out the design through custom coding. 
"I tend to chuck in the lessons, just in draft. I'll get a sense of how things are flowing, and then I work through it in order from the top down. I'm always adding in things, and sometimes I'll take things out if they seem irrelevant or if I've covered it somewhere else." 
"When it comes to design, I think amazing photography makes a big difference. All of my photography is bespoke, none of it stock, so that really helps. I've got a beautiful, established brand, which again, really makes a difference."
"Thinkific makes displaying all of that seamlessly possible."
If you're inspired by Fiona's story about building a thriving online course business, sign up for Thinkific today. 
---
Want to read more creator stories? Sign up for the newsletter below, or check out more stories here.