Dr. Michelle Gottlieb is determined to help licensed mental health professionals "go out and heal the world" through EMDR therapy. 
She does so alongside her co-president and partner, Dr. Curtis Rouanzoin, through their business: EMDR Professional Training. "We train mental health professionals to do a very specific type of therapy called EMDR, which stands for Eye Movement Desensitization and Reprocessing," she says.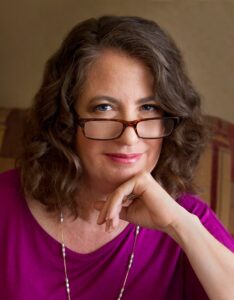 Gottlieb describes EMDR as an evidence-based, highly-researched psychotherapy that was originally used for trauma. "It's now been seen to be effective on many types of mental health issues," she explains. 
She became interested in EMDR a decade into her career as a therapist; with traditional talk therapy, she wasn't making the progress with her clients that she hoped for.  "While I could help people cope, they weren't healing. The wound was still there," she says. 
Once realizing its healing potential, she did EMDR training so that she could integrate the tools into her private practice. "It's been knocking my socks off ever since; it truly helps people heal," she says. 
Twenty years later, she and Rouanzoin launched their own EMDR training business in 2018 and, in 2020, shifted the entire business online through Thinkific. Since they've taught over 5,000 students through the platform. Here's how:
Skip ahead:
When Rouanzoin and Gottlieb created their own training organization, they wanted to do things a little differently. "We really wanted to become this one-stop-shop for any EMDR therapist," says Gottlieb. "We wanted to be able to take them from that first, basic training all the way through advanced training, and maybe even to becoming certified to become an EMDR facilitator or trainer."
According to Gottlieb, she and Rouanzoin wanted to provide training in a place with warmth, support, and community – central themes to EMDR Professional Training. 
"We have people come back and say, 'thank you so much, I've been able to help heal the world," says Gottlieb. 
When they started their organization in 2018, they used Thinkific to offer extra resources, like material evaluations, assessment, and recorded lectures using Thinkific's Drip Schedule. "We always thought, wouldn't it be lovely if we could do this all virtually?" Gottlieb shares.
When covid shut everything down, Gottlieb's team immediately started working on how to pivot from in-person to online programs. "We decided to figure it out," she continues. "That's always our attitude and why we keep growing."
Since they were already familiar with Thinkific, the main thing they had to do was discover Zoom and use it to host live training. "We were already halfway there," she says.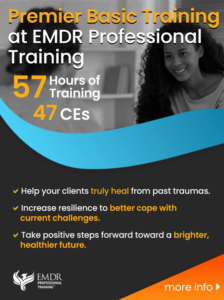 Now, the majority of their training is online – although they're beginning to run some programs in person again now that the pandemic restrictions have lessened.  "We've found that both models are effective," she says. 
Plus, to cater to different styles of learners, the team has recently started to offer different learning experiences, such as more intimate cohorts for those who prefer to learn in smaller groups, as well as a hybrid-style learning environment where the cohort meets once or twice in-person and then does the rest of their training virtually.
They have two types of training: basic and advanced, both of which are approved by the EMDR International Association (EMDRIA), which standardizes EMDR educational requirements.  "All of our courses go through a gauntlet to make sure that they meet the approval of EMDRIA," explains Tiffaney Tiffin, one of EMDR Professional Training's staff who looks after program support.
Students must do the 57-hour basic training before advanced training, which can either be from EMDR Professional Training or another training organization. The basic training runs live over Zoom. After they go through basic training, they can join a membership community, which includes resources like PDFs, videos, fillable forms, and a 20% discount on any advanced training.

After basic training – although not required – is certification. This allows students to become approved EMDR consultants through EMDRIA. 
The advanced training courses are shorter, à la carte style courses that include a mix of live and on-demand content. There is no specific path for advanced training; the students – who are licensed professionals – can choose between a plethora of courses to fulfill their continuing education credits, expand their skill sets, and learn clinical specialties. "In advanced training, students are investing in themselves and their clients," continues Gottlieb.
When determining pricing, they based it on what their competitors were charging. 
They also made sure to choose a price that would allow them to cover all of their costs and include all of the student materials. 
The basic training price ranges from $1,500 to $2,100 USD, depending on the student's level of licensure. For example, someone working for a licensed for-profit entity has a higher price than a graduate student. 
(Need help pricing? Check out our free guide to pricing here.)
If, after going through basic training, students wish to join the membership community, they can do so at $9 USD per month or $99 USD per year using Thinkific's Subscription Price feature.
Advanced training prices range even more; hour-long trainings start at $79 USD,  half-day trainings start at $450 USD, and the largest, 20-hour course that runs over a five-month period starts at $850 USD.
For payment processing, the EMDR Professional Training team uses Thinkific Payments.
Recently, their team added the Thinkific Communities feature to the basic training and membership course.
Students now have the support of not only their cohort on the Thinkific Communities page, but also all of their training team members who can support them as they're going through the training."
Since launching Thinkific Communities mid-February, 2023, Thinkific Communities has helped their students cheer each other on. Plus, her training team contributes to the two Thinkific Communities, providing suggestions and advice when necessary.
This sense of community has also helped to inform the content creation process. "Everytime Michelle and Curtis meet, they talk about what the students need. They're constantly listening to the community," says Tiffin.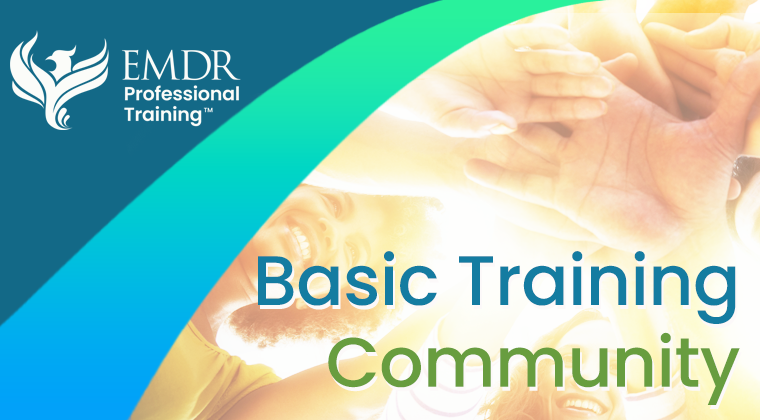 "We're all about making sure that their needs are being met and that it's comfortable and safe," adds Gottlieb. 
Read more: 7 Steps to Build an Online Community
The only people qualified to do EMDR Professional Training are mental health professionals, as per EMDRIA's rules and regulations. These people can be graduate students, those who are post-practicum in a program that would lead to licensure, or a licensed mental health professionals already working in the field.
Gottlieb says that the EMDR community used to be an older demographic. Now, younger and younger people are joining the training – and a much more diverse crowd, at that. "We're seeing people of all colors, shapes, religions, and genders," she says. 
To help widen this audience, the team now offers several scholarships for the BIPOC community. 
The EMDR Professional Training audience was mainly built via word of mouth; over the past four years in business, it has run several trainings – some with up to 50 people at a time. Most students tell one or two people about it afterwards, helping to spread the word. "Mental health professionals are community-style people," says Tiffin. "They talk to each other and want to collaborate."
The organization also leans heavily on email; any time an advanced training is being offered, it's marketed to its mailing list, which includes those who have done basic training as well as a wider audience of EMDR-trained individuals. 
Emails are gathered through their website; when people land on the site, there is a pop-up that offers them a 10% coupon for anything when they sign up for the email list.
The team also offers a free Neurobiology of EMDR course that gathers email addresses. 
Additionally, the organization markets itself through collaboration with other facilitators and presenters in each advanced training. Each facilitator is given marketing materials from the organization to help spread the word via their social media and email lists. 
Finally, the team puts money into Google ads, and the business is listed on EMDRIA's site as an organization that offers training. 
The collaborative nature of the advanced training courses are a win-win for everyone, since the income is split between the organization and the presenter. "One of the things clinicians struggle with is that they only make money when they're in the chair talking to a client," explains Gottlieb. "If they're on vacation or are sick, they don't have income. The idea for a clinician to get passive income is mind-blowing to them."
"In a lot of ways, this is a huge collaboration project," adds Tiffin.
Depending on the presenter's comfort level with creating content and using technology, the content creation process varies from course to course. Some people need help with the technological part, some people are great presenters but need help with developing content. The EMDR Professional Training team helps to pull everything together into a final, polished course – while still adhering to the EMDRIA guidelines. 
When asked about the customer journey, Gottlieb explains it like this:
A mental health professional who isn't making the progress they want to be making with their clients hears about EMDR therapy. Perhaps they hear about it a few times, and then begin to look into the modality. They Google EMDR therapy training and EMDR Professional Training pops up. They start reading about it and ask colleagues who are EMDR trained about where they did their training, what they liked about it, and what they didn't like about it. They do some more research and then reach out to EMDR Professional Training, first inputting their email address on the site and getting the 10% off coupon. Then, they reach out to the organization directly to learn more. 
Community is a crucial word for us. As people talk to us and get a sense of who and what and how we are, the sale is pretty easy – considering we're not a cheap entity."
According to Gottlieb, none of what she and Rouanzoin have created would've been possible without their team. "It takes a village," says Gottlieb. "And it's becoming a pretty big village by now."
"We can't get rid of each other at this point," laughs Tiffin. 
Aside from Tiffin who does program support, they have an email marketer, a designer, a virtual assistant team, a training team, a scholarship team, a research team, and a bookkeeper. 
When it comes to helping others build a team, Gottlieb advises that online course creators hire people with similar goals – and people they can trust and communicate with. "My partner and I know that no matter what happens, we'll always be there for each other. Period," she explains.
Gottlieb considers her biggest accomplishment seeing the community she's built – and how many students show up at their trainings. "I will often stop and say to Curt, 'look what we've created,' she continues.
Ready to offer your gifts to the world? Turn your knowledge into a business by signing up for Thinkific today – for free!