John Lee Dumas is the founder of Entrepreneurs on Fire, a business dedicated to helping entrepreneurs find, launch and grow their business ideas. Together with his partner Kate Erickson, John produces an award-winning podcast and serves up daily inspiration to help entrepreneurs kickstart their journey.
Since 2012, John and Kate have cultivated a thriving community of entrepreneurs – Fire Nation – by offering podcasts, blogs, and training online. After years of hearing stories of success and challenge from their tribe, they recognized another opportunity to serve and educate their audience: offering online courses.
John and Kate identified key needs of their audience, and built a online course on Thinkific.
Offering this free online course opened up an entirely new revenue stream for their business. In response to the online course launch, Entrepreneurs on Fire grew its subscriber list by tens of thousands. And as a result, John and Kate generated over $50,000 in revenue in less than two months. By connecting this new online course to a custom sales funnel and offering additional value to their audience, John and Kate created an entirely new revenue stream for Entrepreneurs on Fire.
"Creating valuable content for your audience is just the beginning. Finding the right tools to help you effectively deliver it is a whole other story. Lucky for us we found Thinkific, transferred all of our online learning content over, and we haven't looked back since." – John Lee Dumas
Want all the details on how John and Kate scaled their revenue and following?
Download this case study to learn the step by step process they followed to achieve their results.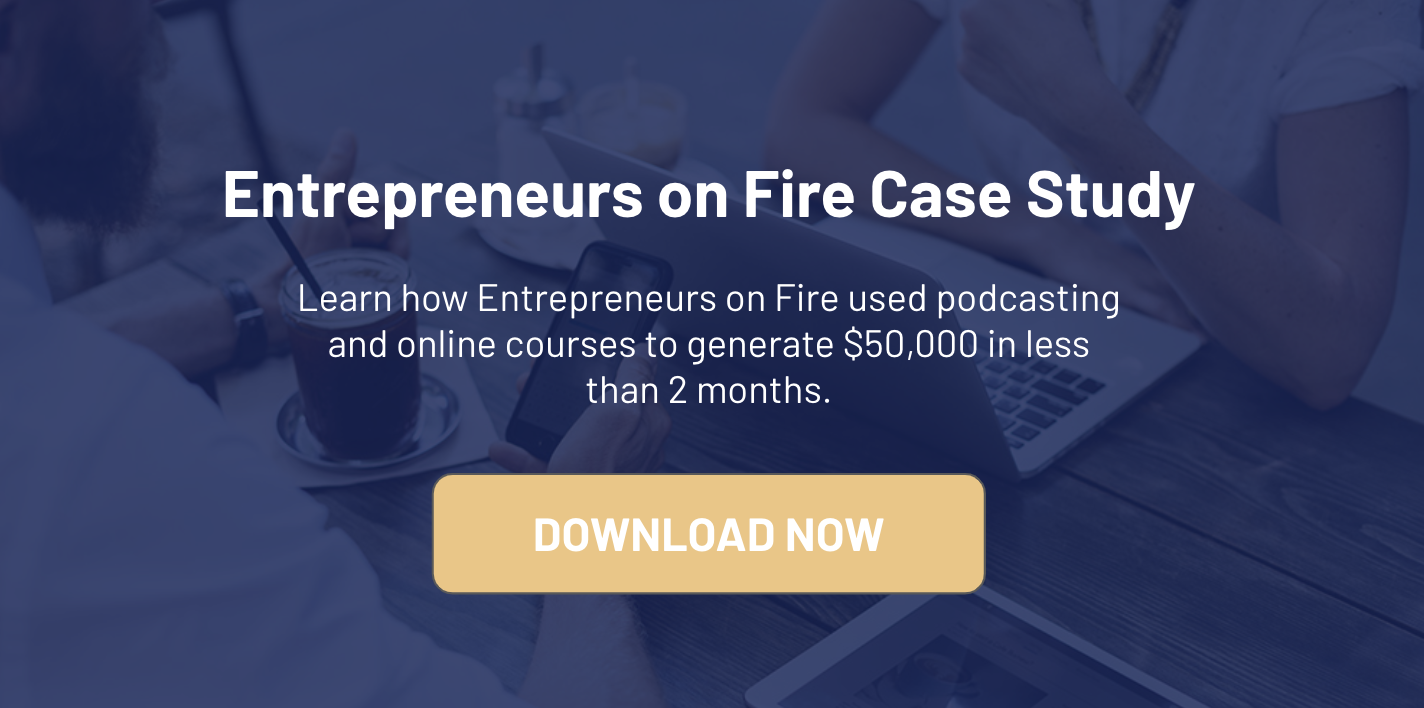 We worked with John and Kate to document their entire process, from identifying their course topic, to how they attached it to a "super funnel" and turned students in their free course into engaged paying customers.
Thank you for sharing your story with us, John and Kate!
---
To learn more about how you can create an online course to grow your subscribers and revenue, download this free complete guide to creating and selling online courses!