In the last year, U.S. companies have spent over $4 billion on influencer marketing initiatives alone. Is this surprising? Well, yes and no. While it seems like a huge amount, it's an investment that makes a lot of sense when you consider the world we live in.
Gen Z ⁠– today's market drivers ⁠– are bona fide digital natives, checking into social media every day and often looking to influencers to support their decision-making. It makes sense that in a bid to capture Gen Z's attention, brands have increased their spending in influencer marketing efforts.
Now, with more digital natives seeking advice from influencers ⁠– and with more companies looking to partner with them ⁠– there's really no better time to become a brand ambassador! So, what exactly is a brand ambassador? And how does one go about becoming one?
If you're looking to earn an income representing a brand online, look no further than this all-inclusive guide, where we give you the rundown on how to become a successful online brand ambassador.
What is a brand ambassador?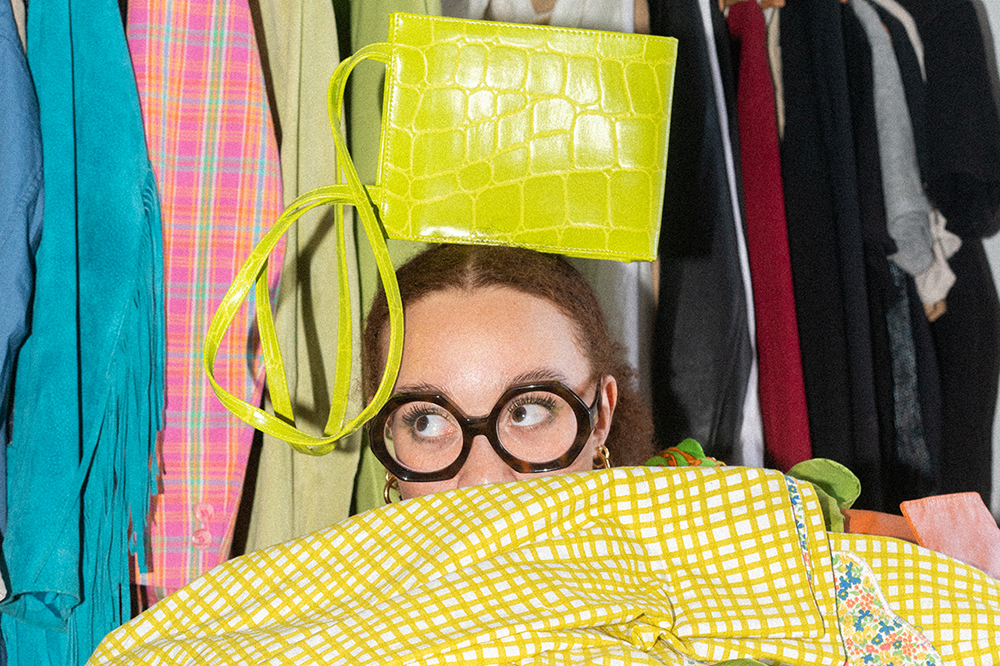 A brand ambassador is a person who represents a company in some way. Today, a number of companies invest money into a brand ambassador program. Through these marketing campaigns, companies recruit influencers to serve as the "faces" of their brand and promote their products to a target audience.
A brand's association with a brand ambassador helps them improve their brand loyalty, expand their audience, and boost sales. In turn, the brand ambassador is compensated by the brand in cash and, likely, an array of the company's products.
A brand ambassador's key duty is to promote a brand's products. For example, brand ambassadors hired by fashion brands might upload photographs of themselves wearing the designer's garments or post a video of them unboxing their clothing haul. Similarly, a brand ambassador for a beauty company might promote their makeup products by creating a video tutorial for their followers.
Since brand ambassadors are committed to a few brands that closely align with their values, they're also expected to know a lot about the products that they're representing. With this knowledge, online brand ambassadors help educate audiences through channels like TikTok LIVEs, Instagram Q&As, and other online marketing events (usually paid for by the brand, of course.)
Being a brand ambassador is a great way to earn revenue, while supporting a line of products or services that you truly respect and that you want to see grow in popularity.
How much do brand ambassadors get paid?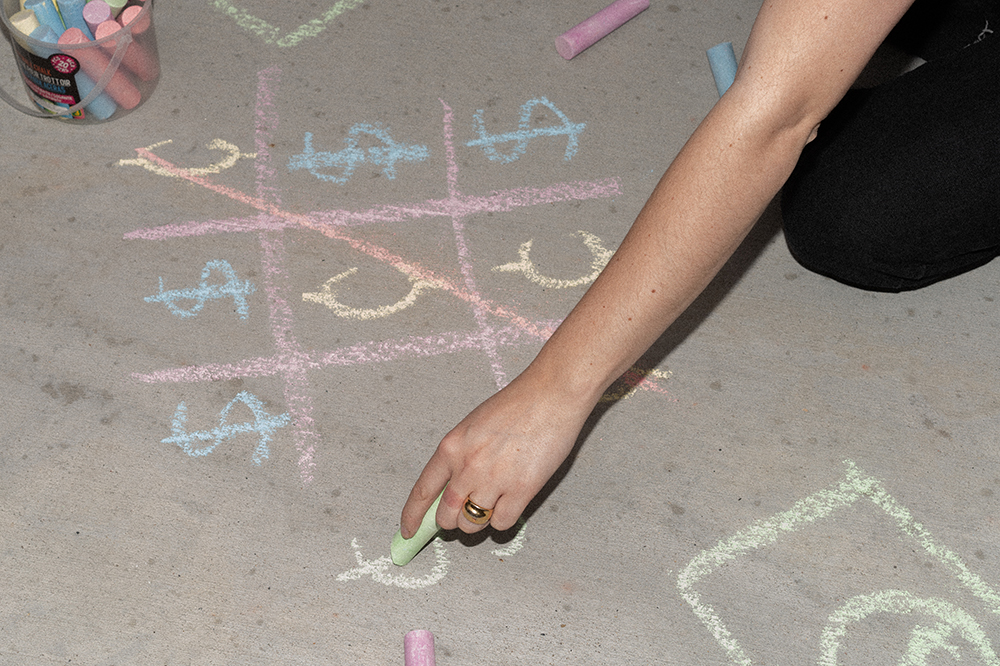 Since they are highly involved in the education and promotion of products, brand ambassadors usually get paid by commission through affiliate programs. For bigger events, they might also get paid per appearance or event. Likewise, for social media work, brand ambassadors can be paid based on the type of social media posts, length of content, and number of brand mentions.
Related: How Do Social Media Influencers Make Money? (+ How Much?)
There's really no cap to how much a creator can earn. For example, MrBeast is one of the top earners in the space, bringing in a wild $54 million annually as a YouTube creator. Other top content creators have found ways to earn millions through podcasting, documenting their lives on TikTok, or recording super engaging experiments.
More realistically, if you're a smaller content creator, it's going to be difficult to become a millionaire on branded content alone. If you're looking for an estimate on how much to charge as a brand ambassador, Hootsuite suggests the general rule of $100 per 10,000 followers, plus additional fees based on the requirements for the content.
How to become a brand ambassador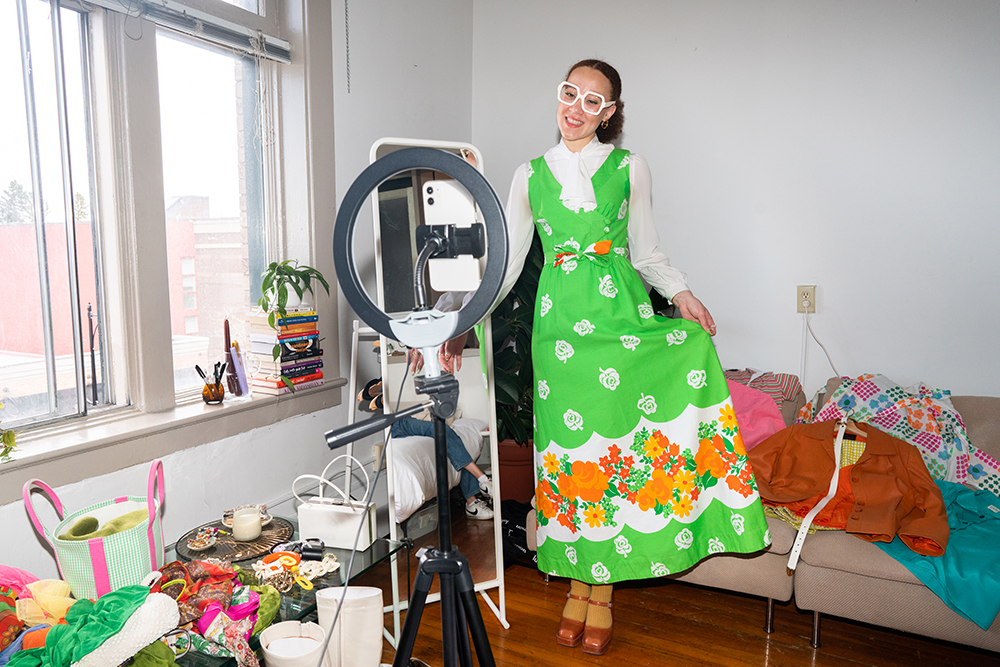 From selecting your social media platform to creating captivating content and building a strong personal brand, becoming a successful brand ambassador takes a lot of work. Here, we've outlined how to become a brand ambassador in 10 steps.
1. Choose a platform
While most brand ambassadors have a strong presence on multiple social media platforms, every one of them has platform that they're most known for.
For example, Rachael Kirkconnell, brand ambassador for 437 swimwear, focuses extensively on image-centric Instagram because her online following appreciate her photography aesthetic.
When deciding which platform you want to focus on, you should think of what type of content you like creating most. To guide your decision-making, here's a quick breakdown of the social media platforms that are most popular among brand ambassadors:
TikTok is great for outgoing people who like creating shorter video content (and a ton of it!) and who can constantly keep on top of trends.
Instagram is ideal for creators who are known for their aesthetic and for sharing visual content, specifically curated picture carousels and Reels.
Twitter is great for short and frequent commentary on live events (sports fans fit in well here!)
YouTube is best for creators making videos in a longer format. Sometimes, TikTok-ers and YouTubers align well and can more easily create content for both channels at the same time (with a bit of video editing experience, of course.)
Reddit users like to have conversations on niche topics in an online forum setting.
LinkedIn is best for business professionals who like to share longer-form content and stories about their career journeys.
Pinterest is another visual imagery platform where creators can build inspiration boards for their life.
2. Define your personal brand
Brand ambassadors are recruited, primarily, for the influence they have over a specific audience. These individuals are considered influencers and thought leaders within their industry or niche.
To build influence, first, you need to know who you are and what you value, and be able to convey that to an audience. In other words, you need to build a cohesive online personality or a personal brand.
Your personal brand is the image or reputation you convey to the world. The "what" of your personal brand could be anything — it's really up to you!
The most important thing to consider when defining your personal brand is to be yourself. It's hard to fake authenticity, and authenticity goes a long way when it comes to making others believe in you.
Creating a cohesive online personality depends on consistency. As you build your brand through curated images, videos, captions, and more, think about maintaining a consistent aesthetic or tone of voice throughout all your social media posts. Creating a solid brand for themselves is one of the most important things brand ambassadors must do.
3. Write a captivating social media bio
Your social media bio is a super short and sweet "about you" section that usually goes at the top of your social media platform. This is one of the first spots that a potential brand partner is going to look at, so you want it to be highly impactful, specific, and to-the-point. It should portray who you are and appeal to the type of brands you're looking to represent.
If you're trying to snag a brand partnership with a skiwear company, for example, then you might want to consider mentioning your love for the mountains in your bio.
Related: 6 Ideas for Optimizing Your TikTok Bio (And Why That Matters)
4. Understand your metrics
A fundamental part of being a brand ambassador is knowing your metrics. These numbers are going to guide your success and ultimately determine if you're worthy of a brand partnership.
Each social media platform has a variety of specific metrics — compounded, that makes for a lot! But don't worry, we've narrowed down the list for you. Here are the core metrics that most brands consider when choosing a potential brand ambassador:
Number of followers
This is the most basic metric and is the one that brands are going to look for first. Now, don't think you can fool a brand by purchasing fake followers. They'll see right through this ploy as soon as they look into the following core metrics.
Average number of likes per post
Engagement matters. When looking for brand ambassadors, companies are looking for people who are seen as influencers and thought leaders, and whose opinion is highly valued by their audience. Number of likes (or favorites, thumbs ups, etc.) is the most basic engagement metric, but it helps to prove that followers are enjoying your content and trust in your vision.
Average number of impressions per post
Another, though less-used engagement metric. The number of impressions shows how far your post has travelled through other networks, and is measured by how many people have actually viewed it. This metric also accounts for any times your post was featured on a discover page or quickly scrolled past.
Average number of shares (or retweets, reposts, etc.)
Sharing your content is a sure sign that it's valuable to your audience and worthy of starting a conversation. If this metric is strong, you'll easily be able to land brand deals.
Average number of saves
Many social media algorithms boost your post based on how many people save your post to view later. This is another super strong engagement metric the companies consider when looking for a brand ambassador.
5. Determine compatible brands
What is your dream brand deal? As a brand ambassador, this might depend on the kind of content you create and the niche you occupy, as well as your personal values, mission, and goals. The brands you choose to represent should reflect who you are, and should align closely with the needs of your existing followers.
After reflecting on your goals and values, do a bit of research and build a list of around 10-20 brands that reflect your dream brand partnership. When looking for these compatible brands, you might want to consider their brand values, products' purpose, and target audience in addition to more practical things like their location.
Check out the company's social media accounts to try to gauge their target demographic, the kind of content they value, and the other brand ambassadors they might be working with. Try to find a mix of smaller and larger brands, as you may find it easier connecting with one over another.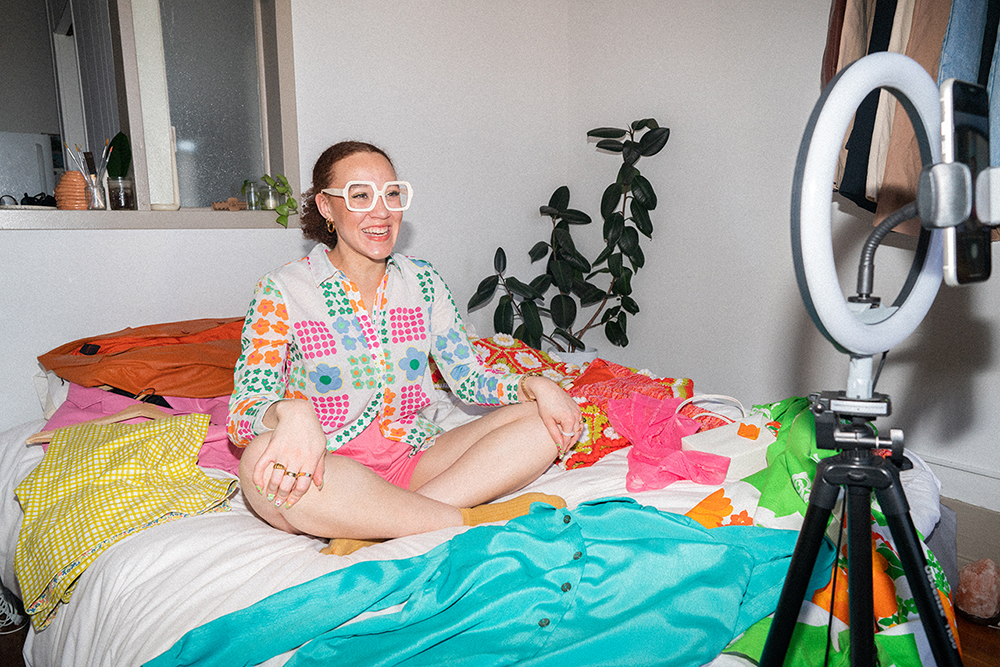 6. Create eye-catching content
Creating content takes a lot of practice and time, but trust us, it's worth it!
When it comes to social media, the first impression is everything. And this is especially when it comes to becoming a brand ambassador. You may only have one chance to win over a potential brand partner once they've visited your profile. If you're looking to land your dream partnership, it's essential that you're creating the most captivating content you're capable of.
Luckily, there are many tools out there to help make content creation easier. Here are a few tips for creating eye-catching content:
Choose one visual aesthetic (i.e., soft colours, high saturation, black and white, etc.) and remain consistent through all of your posts.
Avoid cheesy stock image-style pictures and opt to create more natural-feeling imagery.
Video content is huge in demand on all platforms, so it's great to create as much of it as possible.
Create content that calls for interaction, including creating polls, asking questions in your captions, and giving thanks back to your online following.
7. Stay active on social media
Playing by the algorithm's rules will help your content get picked up, which in turn helps your channel to grow. And there's no better way to appease the algorithm than to stay active on social media.
Being active online is especially important for brand ambassadors, as it keeps their followers engaged and could even expand your reach by boosting your posts to the discover page or explore tab of a platform. Generally, each social media platform has a specific best practice for how often you should post to maximize your engagement:
Instagram: 1-2 Reels per day, plus one image or carousel per day.
Facebook: 1-2 times per day.
Twitter: 1-3 times per day.
Pinterest: 4-10 times per day.
TikTok: 3 times per day.
LinkedIn: 1 time per business day.
YouTube: 1-2 times per week.
8. Start connecting with brands
When you have a decent following, strong engagement metrics, consistent content scheduling, and a cohesive look to your profile or page, you're ready for outreach. Go back to your list of dream brand partners (or build from scratch if you've pivoted) and begin firing off those emails.
Keep in mind that it can be hard to hear back from larger brands as they tend to be quite busy, so your list of brands should aim to have 20-30 companies. This is an ideal number as it's enough that you'll likely hear back from at least one, but also still small enough that you can customize your outreach to each individual brand.
On that note, personalize your outreach! Just as you wouldn't apply to the same job with the same cover letter, you shouldn't run the same pitch to each brand. Take extra time to research the brand you're writing to, and add in personal information as to why you think you'd be a great brand ambassador.
Better yet, toss in some ideas on how you think you could ideally partner together. This gets their marketing team thinking of all the possibilities that lie ahead with you as their brand ambassador.
9. Share your email address or set up a sponsorship page
Outreach can take a lot of effort, so you'll want to set yourself up with some sort of inbound system to handle brands who want to reach out to you directly.
Build yourself a website and have a sponsorship page with information about yourself, your mission, and how you like collaborating with brands. Include a form or email for inquiries. You'll also want to put this email in your social media bio, so that brands can quickly find it when they come across your profile.
10. Avoid over-advertising your interest in a brand partnership
While you should always be tailoring your content towards a specific type of brand partner, you should not make it super obvious that you're only trying to build a following for the purpose of securing a brand partnership or becoming a brand ambassador.
In other words, avoid telling your followers that you are desperately in need of a brand deal. Your audience and the potential brand partner are going to view your direct, public ask for a partnership as shallow and revenue-driven. In reality, companies prefer to partner with brand ambassadors who truly represent the brand's values and mission.
In the long-run, pushing too hard on your public ask for brand deals can lose you the online community that you worked hard to build ⁠– and the brand partnership you were really hoping to gain.
That being said, we get it. Making money is half the reason why creators want to become brand ambassadors in the first place. Becoming a brand ambassador doesn't happen overnight, but if you pursue it with integrity and dedication, you'll find that it might have come easier than you thought it would.
Brand ambassador opportunities await!
There's nothing like the present. With companies willing to spend more on brand ambassador programs now than ever before, it really is the perfect time to consider becoming a brand ambassador.
As you get started on the road to becoming a brand ambassador, remember to prioritize staying honest, humble, and transparent with your online community. After all, they're the ones who are putting trust in you to refer them to the best products, tips, and content.
Staying true to your values and putting your community first will help you land the brand partnerships that are best aligned to your mission, and ultimately, build a potentially lucrative revenue stream.
Follow The Leap on TikTok and Instagram for more monetization tips for creators. We also make a newsletter.