Maybe you're getting curious about making videos, or maybe you even already have a YouTube channel.
Whatever stage of the content creation journey you're in, if you're interested in making money on YouTube (and if you clicked this blog we're willing to bet you are) you're in the right place.

The basics
Before you can start to make money on YouTube you need to set yourself up with an account and YouTube channel. Your channel is your public-facing page where you will upload your videos. Choose a unique name for your channel and upload a profile picture. Once you've done that you're all set with the basics to start making money on YouTube. 
Make money with the YouTube Partner Program
The key to a lot of YouTube-managed revenue is joining the Youtube Partner Program. This program has eligibility requirements that creators must meet to join: 
More than 4000 valid public watch hours in the last 12 months

More than 1000 subscribers

Have a linked AdSense account

Live in a country where the program is available 

Follow all the Youtube channel monetization policies 
This means to join the program you will need to have a small audience and some videos under your belt. 
Within the program, there are features you can take advantage of to make money. 
1. Advertising revenue
When people watch your videos you will receive revenue from ads attached to them. It will be up to you to choose the kind of ad as well as how many ads there are attached to your videos. While more ads will generate more revenue, keep in mind that viewers might get annoyed if there are too many, risking lower engagement. 
On average, Youtubers make between $3-$5 per 1000 views. However, this depends on many factors like time spent viewing the ad, if viewers clicked on the ad, number of subscribers, and more. 
Of course, money earned from YouTube varies hugely depending on your subscriber count and engagement rate. For example, top YouTube channel Ryan's World made an estimated $29.5 million USD in 2021, with 31.8 million subscribers and view counts ranging from 40 million to 500,000. Clearly, it takes massive engagement for massive wealth.  
However, there are many YouTubers with far fewer subscribers that still make a decent amount of income. YouTuber "Macy Savannah" has 50,000 subscribers with approximately 2,000 to 30,000 views on each video. She reports making between $1500 – $3500 per month from ad revenue alone in 2021. 

She also leverages other streams of YouTube income such as sponsorships and product placements. According to Business Insider, Macy reports earning approximately $1200 – $2400 from sponsorships each month. We'll talk more about how you can leverage sponsorships to supplement your ad revenue income later in this post.
2. Channel memberships
You can create channel memberships for viewers to buy in order to access exclusive content from your YouTube channel. Examples of this content could be members-only videos, members-only live streams, members-only live chats, or members-only community posts. You can also create custom badges and emojis for members to use in comments or in live streams. 
Rachana Phadke Ranade is one of the top earners using YouTube memberships according to the Youtube Blog. In 2020 she earned over $100,000 from YouTube memberships alone from her financial literacy-focused channel.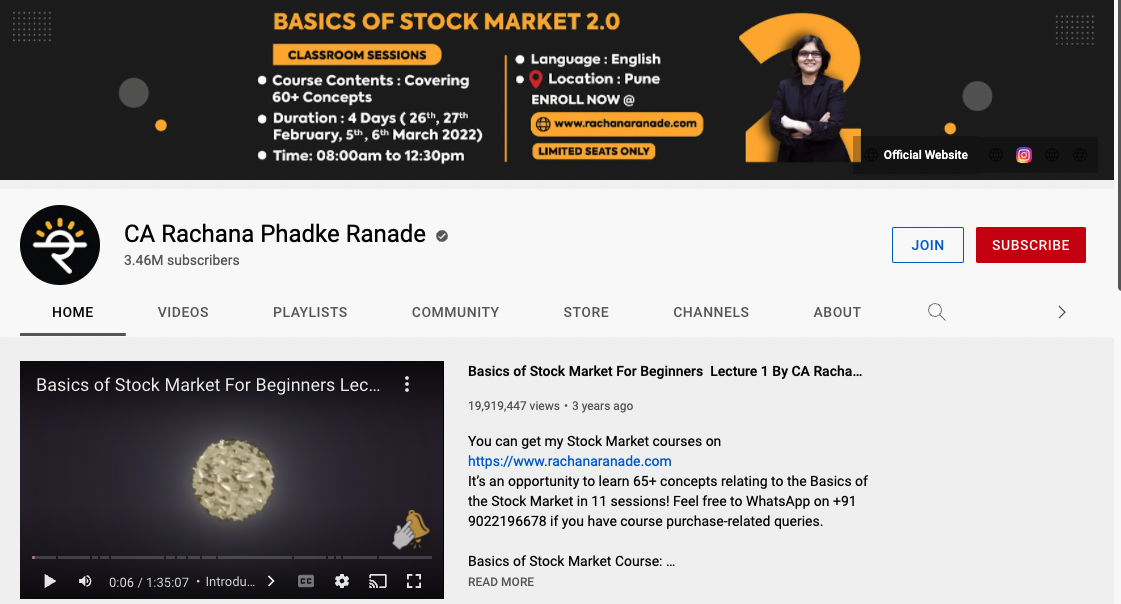 3. Live stream Super Chat and Super Stickers
Super Chats and Super Stickers are ways for fans to stick out in your live chat during live streams. Your viewers can purchase these as a way to support you and connect. 
YouTube sells packs of Super Stickers like the ones shown below for fans to choose from to express themselves when sending Super Chats and Super Stickers. 

4. Merchandise shelf
YouTube provides a space on your channel page to showcase your merchandise alongside your channel, community, and playlist tabs. You will still need to partner with a merchandise retailer to create and sell your merchandise. Read more about how to make revenue from your own merchandise in the next section of this blog.
5. YouTube Premium revenue
YouTube Premium is a subscription that viewers can purchase to avoid ads when watching videos, and have the option to download videos for offline viewing. When premium members view your content a portion of the membership fees goes to you the creator. YouTube Premium costs $11.99 per month to purchase for your viewers. 
Selling directly to your audience
Outside of the Partner Program, there are different channels to take advantage of to sell directly to your audience.
Create Merchandise
Creating and selling your own merchandise is a route many creators go down to make money on Youtube. The top 20 merchandise sellers on YouTube in 2021 made a combined $29.9 million USD. 
While the Partner Program will provide a page on your channel to display merchandise, it won't create the merchandise for you. Most creators partner with companies that specialize in branded merchandise such as Printify, Spring, or Represent. 
These companies generally offer a selection of items such as mugs, stickers, different clothing items, and more, that creators can customize. The merch company takes care of order fulfillment, printing, and shipping. 
Many companies also offer the option to host your merch store within their site. Creators such as Caroline Manning and PewDiePie, both host their merch stores within their respective merchandising company partners. 
If you would like to partner with a merchandise company to create your merch but would prefer to build your own site, consider using a site creator like Wix or Shopify. Building your own merch site or page allows for maximum customization. 
YouTube channel Dude Perfect makes an estimated $500,000 per year from their merch store.  This sport-focused channel features their merchandise on their YouTube page so viewers can easily find it. Additionally, they have links prompting viewers to "shop the Dude Perfect store" in the description of all of their videos, and sometimes mention the store within the videos themselves. 
The store has a mixture of casual clothing that is usually seen in YouTuber stores like fleeces, t-shirts, and hats. However, they also sell basketballs – something not quite as common to see in the usual YouTuber store. This is a great example of Dude Perfect knowing their audience. Because their channel is sports-focused, probably the average channel viewer is also sports-focused and might be interested in purchasing basketballs.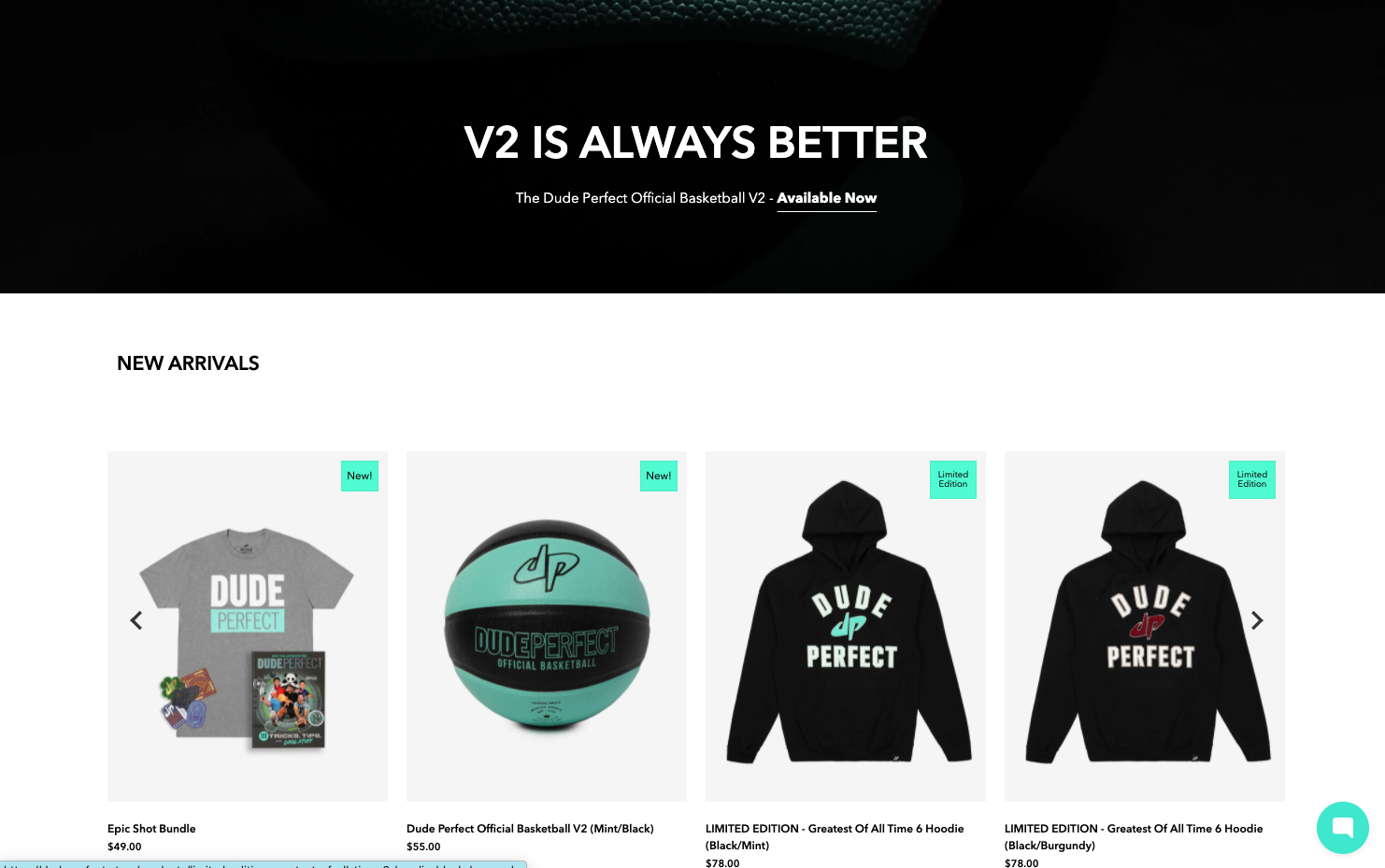 When setting up your merch store it's a great idea to think about unique items related to your brand to sell.
Sponsorships
A key part of making money on YouTube is partnering with brands for sponsorship deals. This means in exchange for a sum of money, you promote a brand's product within your videos and/or in the description of your video. 
Some companies that very commonly sponsor YouTubers are: 
Mentioning brands during your videos can be very lucrative depending on your deal with the company. A good starting point to negotiate is $20-$30 USD per 1000 views. 
To start getting sponsorships you'll likely have to reach out to companies and inquire about partnering. However, once your channel starts gaining traction brands will reach out to gain exposure through your viewers. 
A great way to start connecting with brands is reaching out to companies that you often see sponsoring YouTubers and reaching out to companies related to your niche. For example, if you run a beauty YouTube channel, try reaching out to makeup or skincare companies to negotiate sponsorships. 
Product placement
Product placement refers to using products in your videos that a company has paid you to use. If we use the same beauty YouTuber example, this would mean a makeup company has paid for you to use their new foundation in your makeup tutorial video. Or if you had a cooking YouTube channel, a knife brand has paid you to show yourself chopping with one of their new knives. 
Finding a company to partner with for product placements is very similar to finding a company to partner with for sponsorships. You can easily search for brands that regularly do product placement on YouTube because creators must disclose that they are doing a paid promotion when doing so. 
If you notice text on a YouTube video that says "Includes paid promotion" that means the YouTuber has partnered with a company to sell something to the viewer through product placement or sponsorship. 
Product placements can be a fantastic promotional tool for companies, and a lucrative business opportunity for YouTubers. On average brands pay $500-$1000 per video for channels with 50,000-100,000 subscribers.  
YouTubers Rhett and Link did an extremely successful product placement video with Buick. They showcased the car brand organically throughout their "Get Off The Phone Song" video, resulting in 14 million views. 
If you do decide to try out product placements as a way to make money on YouTube, ensure you are familiar with the laws regarding the disclosure of paid promotions in your region. In the US for example, you must disclose that you are being paid clearly. Check out the YouTube help site here for more information.  
Sell a course
Selling an online course to your subscribers is a fantastic way to bring more value to your followers as well as build another stream of income for you. To make buying your online course an exciting prospect to your viewers, you must ensure that you are delivering more value than what you give for free on your channel. 
For example, Shelley Paulson grew her equine photography business into successful online courses largely through her YouTube channel. Posting on YouTube, as well as other social media platforms, consistently is what she credits with building her following. She was then able to use this organic growth to sell her online mentorship programs and online courses. 
Since launching her courses on Thinkific Shelley has made over $35,000 in revenue – and that number is growing every day.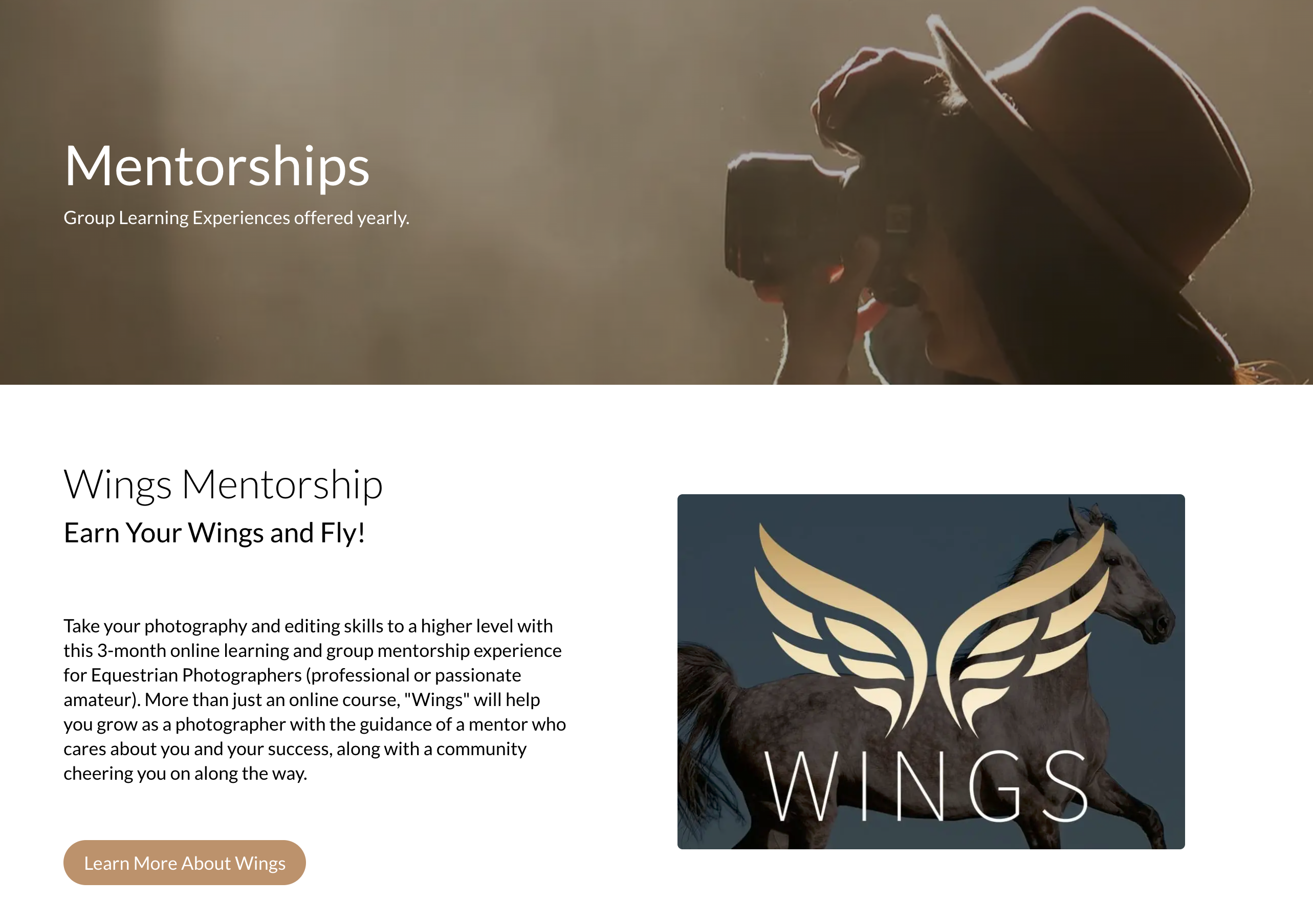 On her YouTube channel, Shelley offers tips on camera settings, returning to work safely during COVID-19, and basic equine photography tutorials. However, she doesn't go too in-depth or provide step-by-step instructions to succeeding in equine photography. She saves that content for her online course, which she promotes on her channel. 
---
Make money from your video content (without the cost or loss of control)
Sign up for Thinkific's
free plan
to share your knowledge and generate revenue from your video content — all from a single platform that
you control
.

---
Read more: 9 Strategies to Sell your Course on YouTube
Building an online course should feel like a natural extension of your niche on YouTube. Make sure your course matches what your target audience on YouTube is interested in and legitimately provides value to your audience. You don't want your audience to feel like they are getting scammed or being sold something that doesn't actually help them. 
For help getting started with your online course check out these 10 steps to building a wildly successful online course. 
Crowdfunding
Many YouTubers use crowdfunding websites like Patreon to fund their channel and activities. Patreon offers the chance for your top fans to access perks you decide on through a monthly membership. You can create different tiers of membership at different price points with different perks so fans can choose the level they are comfortable with. 
Patreon also gives you the opportunity to connect further with your fanbase if you choose. Many creators offer perks like live chats, virtual meet & greets, or personalized videos to their higher tiers of Patrons. 
But how do you motivate viewers to pay monthly for your Patreon? According to Patreon's blog, the highest-earning perks for creators are: 
Bonus/Exclusive content

Early access to your primary content

Physical benefits & merchandise

Access to patron-only polls

Recognition of patrons
Each of these perks gives your Patreon members extra value. In return, you get predictable monthly revenue. To get an idea of how much money you might make on Patreon, check out Patreon's handy post on estimating revenue. 
YouTube channel Kurzegasagt – In a Nutshell creates animated educational videos on YouTube. 
While they have found huge success there (to the tune of 17.9 million subscribers), they also have a Patreon. Their Patreon is very affordable, with the lowest tier being $1.50/month. The group makes over $16,470 per month from Patreon alone. 
Well-known crowdfunding sites GoFundMe and Kickstarter can also be used as another stream of income. However, these are not the best options for recurring revenue as they are generally used to fund one-off projects. If you're trying to achieve a milestone or fund a project for your YouTube channel these could be appropriate. 
For example, imagine you have a YouTube channel teaching people how to bake and there are a lot of people interested in learning how to bake wedding cakes, but you don't have the funds needed to purchase all of the equipment needed to do so. Using a crowdfunding site could be an option to raise the required funds to provide more value to your audience. 
Final tips
Whether you choose one of these ways to make money on YouTube, a few, or all of them will have a big impact on the amount of money you make, and the amount of time you spend on your YouTube career.
To have an easier transition into the YouTube world, try to build your channel as a side-hustle before jumping in full-time with many streams of revenue.
This way you can get an idea of how much of a time commitment you can realistically put into YouTube, and how much your content seems to be resonating with your audience. You can then try out a few different ideas before committing to what works for you and your audience. 
Good luck!
---
Make money from your video content (without the cost or loss of control)
Sign up for Thinkific's
free plan
to share your knowledge and generate revenue from your video content — all from a single platform that
you control
.

---