One morning, while waiting for the train on her way to work, Gail Francombe realized her success wasn't making her happy. She was in her mid-twenties at the time, and had spent the majority of her professional life climbing London's career ladder. Gail was proud of her job, but her successful corporate lifestyle came with long hours and even longer commutes.
"All I can remember thinking is: 'There must be more to life than this.' At that moment, I realized I needed to make a change," she says.
Almost overnight, Gail quit her job and booked a plane ticket to New Zealand to enroll in a sustainable living internship. For the first time in her life, Gail decided to follow her instincts and intuition, rather than settling for the work-sleep-commute grind.
Before she knew it, Gail was immersed in a 6-month course focusing on all aspects of circular living — she studied permaculture design, learned to live off the land, and became familiar with organic farming. 
Gail's unique entrepreneurial journey has laid the groundwork for her global success. Now, over a decade later, Gail Francombe is the Founding Director of the School of Natural Skincare, the multi-award-winning online school that helps its students create high-performance organic beauty products. Using Thinkific, Gail has helped over 12,000 students from over 130 countries launch their own skincare ventures — from personal pleasure journeys to thriving business startups. 
Collectively, she is inspiring thousands of entrepreneurs to embark on a similar journey — one filled with radiance, health and happiness — naturally! Here's how she did it:
Creating her rare niche
Gail's passion for natural skincare blossomed shortly after she moved to New Zealand. After learning about the healing properties of herbal medicines, she realized that she could use these ingredients to formulate natural skincare products.
The first product she made was a healing salve infused with calendula oil — although a simple remedy, this product captured her imagination and marked the beginning of her success story.
Towards the end of her time in New Zealand, Gail decided to take another leap of faith. She was so inspired by what she'd learned, that it caused a massive shift for her. Gail knew that she didn't want to go back to her old life in London, so she started brainstorming how she could take her passion to the next step. After refining her practical skills, she developed a small range of locally sourced and preservative-free skincare products and started selling them at local farmer's markets and craft fairs. 
In those early days, Gail often found herself explaining the ingredients and formulation process of her products in great depth to her customers.
She began to realize that people were very interested in not only buying natural, organic, and locally-made products, but also in learning how to make them for themselves. By identifying her gap in the market, Gail started a natural skincare revolution.
"The timing was absolutely perfect. People were becoming more interested in natural products, but there wasn't very much information on the topic," she explains. "This was way before online courses and online education even really existed, so I decided to combine my background in teaching with my passion for skincare — this led to me teaching live classes."
In May 2010, Gail ran her first successful in-person workshop. She attracted students from all over the UK and Europe — she even had a student fly from the Philippines to attend one of her live classes. This was a distinct moment for Gail, as she realized that there was a global market for her skincare courses. At this point, she knew she needed to move her courses online to expand her ever-growing reach.
Transitioning ahead of the curve
Gail embarked on her course creation journey long before the accessible days of online education, yet she recognized the value of building an online classroom ahead of the curve.
"Back then, it was really hard to build online courses because platforms like Thinkific didn't exist. I spent many hours and evenings trying to figure out all the backend stuff — it was very time consuming because the Thinkific tools that we have today weren't available."
Despite this, Gail didn't give up. She focused on building her online audience in three key ways: developing a website, generating blog content, and rolling out an email marketing campaign. She translated her experience of teaching engaging in-person live classes into actionable online tutorials, offering tasters through her various sales funnels.
Read more: How to Start a Blog (and Make Money on it) in 2022
These three funnels were the key to Gail's success with the School of Natural Skincare. She advises new course creators to hone in on a limited number of marketing and sales techniques, rather than trying to master them all.
"When you're starting out, it can be really hard to master every social media and marketing platform. If you try to spread yourself too thinly, you're not going to get traction in any one area — you're going to end up feeling completely burnt out, and that's not a good place to grow a business," she says. 
"I would recommend doing a bit of experimentation to become really skilled in just a few areas. There's a lot of pressure these days to be on everything, but you need to balance the hustle with your wellbeing."
Using Thinkific as a solution
Now, Thinkific's numerous accessible features have allowed Gail to maintain this work-life balance and fully optimize her sales funnels.
"I was extremely glad to discover Thinkific in my course creation journey — all of its accessible features make everything a huge amount easier," she says. "For example, we have a free trial of each course set up on Thinkific which has proven to be a really effective way of wetting people's appetite. From our free trials, we can then engage with our potential customers further by giving them a special offer on our Thinkific diploma program."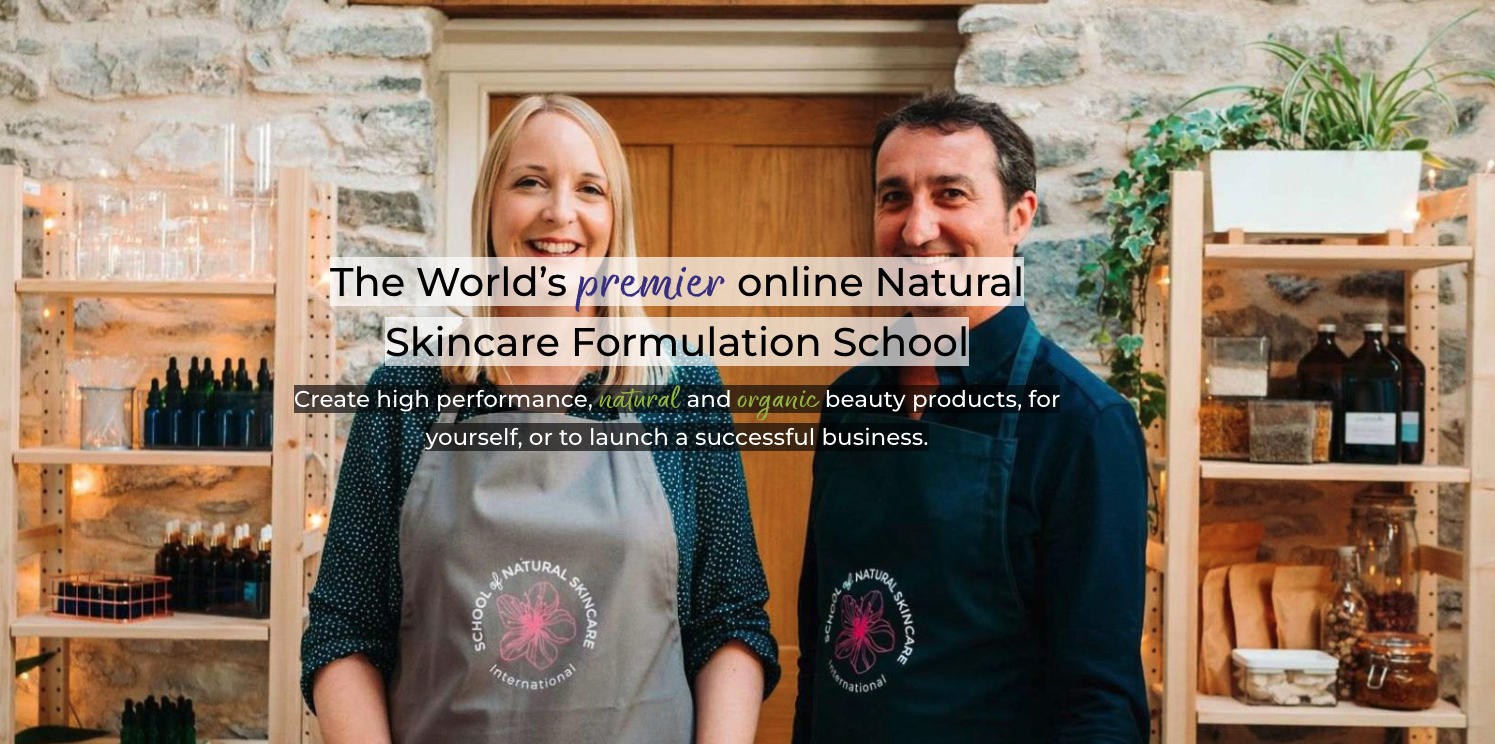 She continues: "We also have a skincare formulation challenge set up on Thinkific which coincides with our email marketing campaigns. We send emails directing our customers to Thinkific where we have interactive components set up which encourages greater engagement."
Since mastering this model, Gail has garnered over 250,000 active email subscribers, on top of a 2020-2021 annual revenue of £1.2m ($1.8m). She is confident this wouldn't have been possible without Thinkific's platform.
Teaching personal values as the groundwork
When it comes to teaching her online curriculum, Gail's primary goal is to keep her methods grounded in authenticity. To accomplish this, she places herself in her students' shoes.
"A lot of students who join my course don't have a scientific background — they're completely new to natural skincare, just like I was in New Zealand," she says. "The first thing I do is help them identify their personal values and what's important to them. Once we've established that groundwork, then we can move on to the actual product formulation."
Gail prides herself on teaching her students the technical scientific modules in an understandable, approachable way.
All of her courses are self-paced, and she offers a flexible 18-month window to allow her students to move through the modules in chronological order. She keeps her students engaged through beautiful PDF lessons, lively video demonstrations, helpful Q&As, and valuable quizzes and assignments. Perhaps most importantly, she employs a team of cosmetic scientists who mark her students' assignments and give them feedback. 
"In the particular field that I teach, it's quite hard for someone who's just starting out to access expert advice and guidance. That's why I employ a number of cosmetic scientists who are experts in product formulation. I want my courses to act as an affordable and accessible way for people to kickstart their passion."
Identifying room for improvement
Throughout her course creation journey, Gail has learned numerous valuable lessons herself. One of her biggest takeaways is to always prioritize listening to her students — their experience is what makes hers worthwhile.
"I will never miss an opportunity to ask my students, 'What isn't explained well enough? What's confusing? What section needs more explanatory resources?' I've always listened really closely to my audience through feedback forms through Q&As because it's the most valuable material of all."
Despite her global success, Gail sees her business as an ever-changing entity that always has room for improvement.
"I've been doing this for 12 years and I've learned that I can continually refine things as I go. I can't just build my initial curriculum and expect it to stay the same forever. I've created various iterations where I'll add things, I'll take things away, I'll update materials, I'll update the branding — my courses are living, growing entities," she says.
She continues:
"If you're overly worried about having the perfect structure and format right from the get go, it will prevent you from doing anything. I encourage you to start from somewhere meaningful, and build on it."
Gail's favorite Thinkific features
Seamless content upload
Gail offers a variety of free trials and course bundles within the School of Natural Skincare, all made possible with Thinkific's innovative media library. Using the Bulk Uploader feature, she can seamlessly drag and drop PDFs, audio, and video files to structure her courses as needed.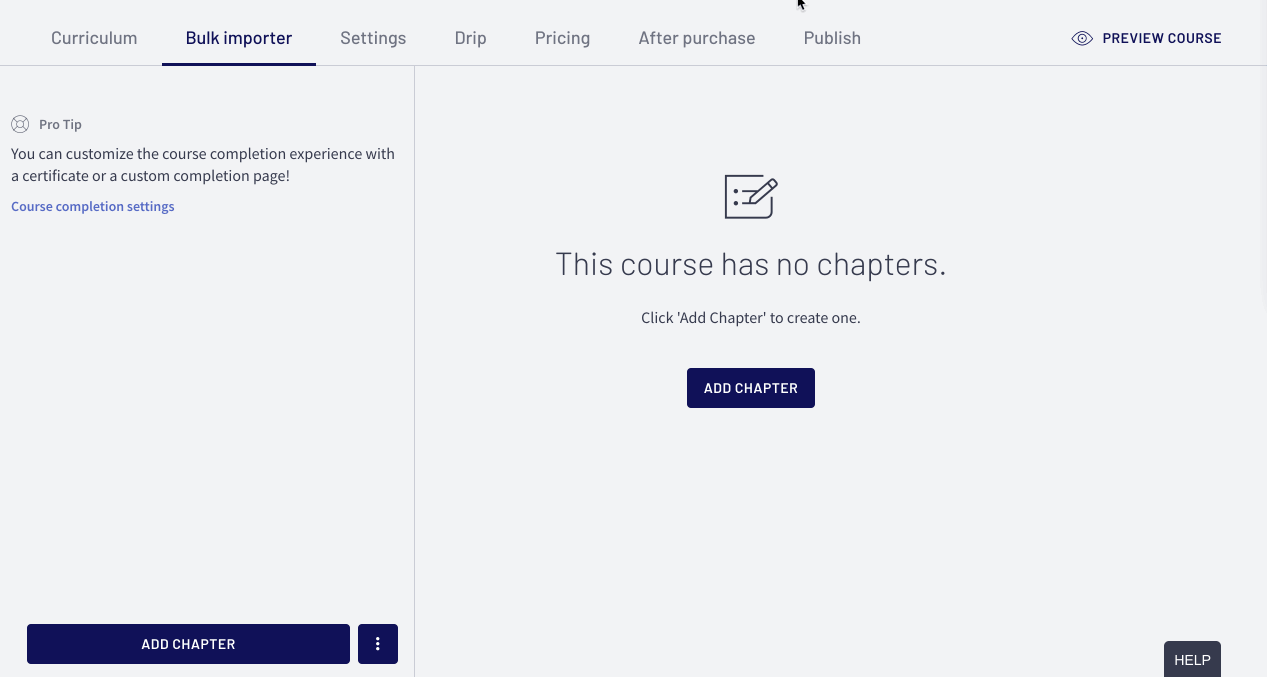 Easy course builder
Gail's brand came alive by using Thinkific's highly-customizable course builder. From accessing her curriculum, to designing her templates, she's been able to build a course site that blends well with her overall brand — and refresh it at any time!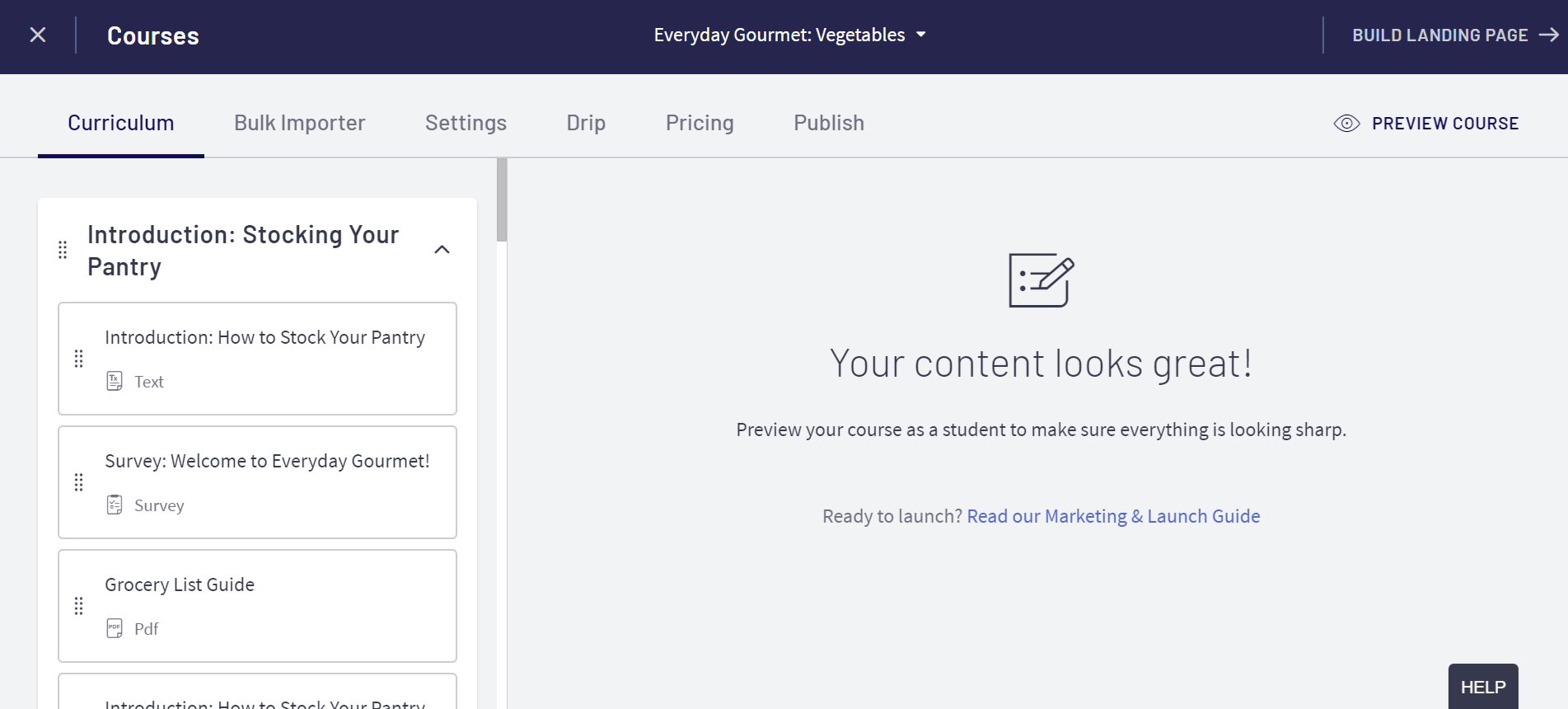 ---
Want to read more creator stories? Sign up for the newsletter below, or check out more stories here.