Like a spare tire, the best side hustles offer security when the road ahead gets bumpy.
The economy is in flux. Layoffs, recession, and inflation are on the upswing. While you can't do anything to change the world's economic fortunes right away, you can put your skills towards building a safety net for yourself. A little extra income will go a long way towards making you feel like you're ahead.
Enter the side hustle. Globally, 18.2% of families already support their incomes with side jobs, so you're not alone here. Extra money can mean greater security for lean times, or a few additional treats for yourself to keep you motivated.
From active hours to a passive income, we've gathered the best side hustles to help you generate some extra cash.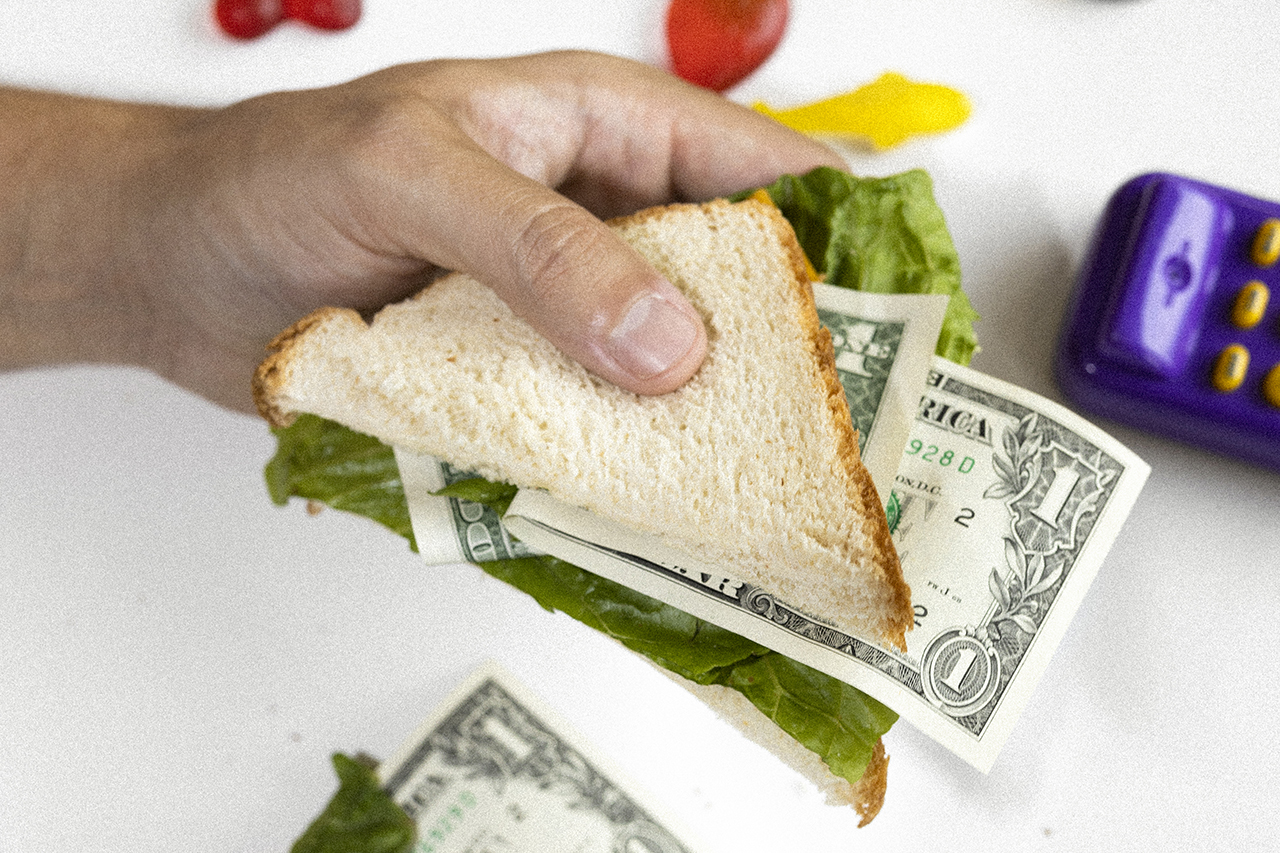 How to start a side hustle job
Before you get carried away thinking about how you'll spend all that extra disposable income, know that best hustle idea rely on consistency. Sure, you can deliver food, deliver groceries, or walk dogs, but these quick cash services don't make for a very lucrative side hustle.
Instead, you want to earn cash in a manner that speaks to your existing skillset. Your side hustle idea should focus on something you're good at or interested in, or a service you're uniquely qualified to provide. And hey! Maybe that's a dog walking service. But for this article, we'll be focussing on how to earn extra money online.
Understand your financial goals
It's not just what you want to make (though that's important too), it's why you're pursuing this side hustle income. Are you looking to pay off your student loan? Or to save up for a trip?
Whether you're looking to stash a few hundred dollars or a few hundred thousand, building a financial plan that has your goal at its centre will help to keep you motivated and on track.
Plan for taxes
What's the line? "More money, more taxes"? Might as well be.
As you get paid more for your side hustle, the government will want a bigger bite. Seeing as we enjoy driving on roads and having schools for our kids to attend, we'll pony up.
As a beginner rule of thumb, put aside 25-30% of your side hustle income for taxes each year. It's tempting to skip this altogether: why start a side hustle only to lose a third of it every time you go to cash a cheque? But believe us when we say that putting aside a few hundred dollars every month will prove itself a good use of your time come tax season.
We know, we know, it feels like claiming this income works against those financial goals you've outlined. Just take our word for it: side hustles will make your taxes more complicated. So get ahead of it today, and laugh during tax season.
Claim your space … literally
Another benefit for side hustlers? Claiming tax deductions.
Companies pay thousands of dollars in rent each money, but are able to claim such expenses against their taxable revenue. And now, you can too.
Whether you're offering digital marketing services, running a dropshipping business, selling online courses, or helping people optimize their online platforms, you have an office space that you can claim on your taxes. You also have an internet connection you use for your business, necessary office supplies like a printer or iPad, and a few business lunches here and there. All of these expenses can count against your taxable revenue, mitigating the amount you'll have to pay come tax season.
When organizing your business expenses, you want to claim as much money as possible in order to qualify for a lower tax bracket. The lower your bracket, the lower the amount of taxes you are responsible for. You earn money on your own time, and claim what used to be languishing storage space as your home office.
Of course, don't just take our word for it. Speak to your accountant to get a full understanding of what you can and can't claim, and how to maximize your deductibles. And keep in mind that when you make money, you have to pay taxes. All side hustlers must accept that there's no way around that.
Assess the landscape
This is a two-pronged idea:
Who else offers your service, and what do they charge?
Before you throw up your personal website and announce your side hustle to your loyal social media followers, do a little research.
Who else offers your service, and what makes their service good or great? (Or, what makes their service really bad and a waste of money?)
What are those people charging? And why? Do they have unique, or years of experience? Are they a subject matter expert? How does your offering and experience compare, and what does that mean for what you can charge?
Before you start advertising your side hustle idea, take time to flesh out what you're offering, and be able to explain how your rate relates to your competitive landscape.
Not sure how to gather this information? Consider anonymous online surveys posted to LinkedIn, or another social platform. Query sites, such as Reddit or Quora, often have good anecdotal advice, and are great places to find a community of other freelancers who can help you troubleshoot or work through sticky client questions.
What needs or problems does your target audience have?
There are a lot of ways to spend money online. Just ask the author of this post: she's tried almost all of them.
In order to capture an audience, your hustle ideas need to be focused on a specific target, and speak directly to their needs. Take time to hone your offering. For example:
"I'm a writer." –> "I specialize in B2B SAAS copywriting, with a focus on enterprise-level services."
"I'm a video editor." –> "A video editor focused on producing tightly focused ads for social media."
"I'm a virtual assistant." –> "With an interest in payroll administration, I work with small businesses and freelancers to organize worker payment and salaries."
"I'm an online tutor." –> "I tutor secondary school students looking to make the leap from remedial to foundational math."
While it might seem like you are narrowing your pool of clients by drilling down to a specific offering, you'll actually be working smart and communicating your expertise to a highly qualified subset of clients.
Grow slowly
Don't feel anxious if you aren't getting clients right away.
While a slow start can feel discouraging, a super fast one can put your business in jeopardy. You may find you've over-promised what you can deliver, or have taken on more clients than you can handle.
While it's tempting to think of a side hustle as being on your own schedule, you're still beholden to the company supplying your full-time income. Build up to a profitable side hustle as your time management skills improve and client roster matures.
Ready? Select your side hustle!
Now that you know how to begin, let's get paid. Wrap up your day job kids, it's time to plug in for your 5-9.
The 10 best side hustles for making money online
The best side hustles offer flexibility, decent income, and don't take up too much of your time. They also capitalize on your existing skillset. Whether you're great with social media, a fantastic writer, or have other creative skills, consider how to channel that skill set to generate a few extra bucks.
In this article we'll look into ten different side hustle ideas for earning extra cash online: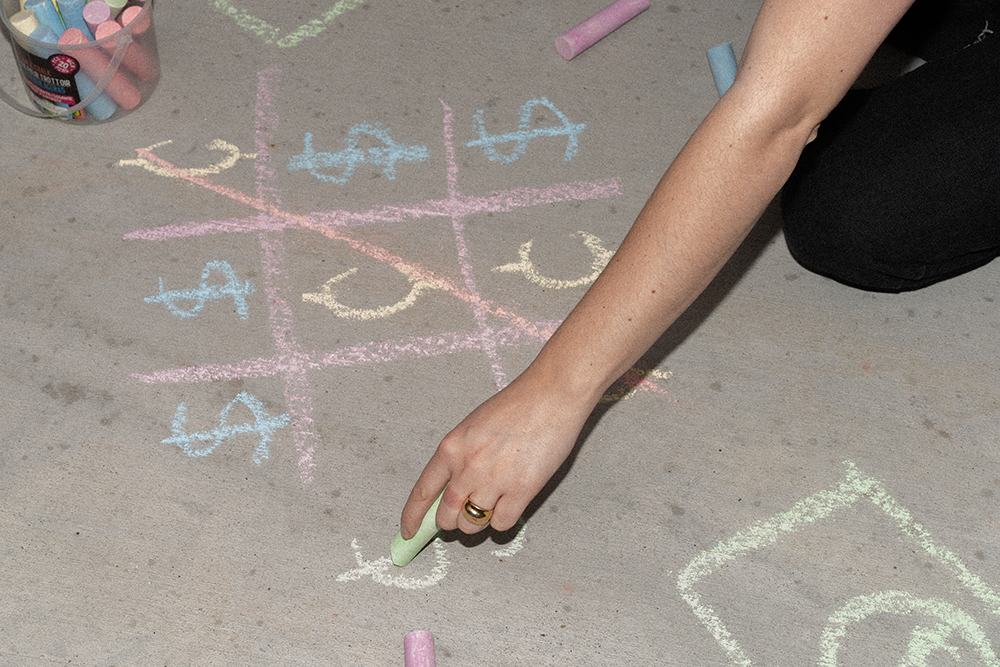 If you have subject matter expertise in a particular field and a few hours to spare every week, you can offer your services to info-hungry students around the world. By 2024, the online tutoring market will have grown by about $132 billion, so there is a ton of opportunity here.
Unlike some side hustle ideas, tutoring doesn't require much capital to get started. As long as you have access to an internet-enabled device, you can pull it off from the comfort of your spare room — or anywhere else in the world.
While traditional education is great, don't limit your offering to school subjects. Know how to sew? Teach a pattern-making course! Have a wealth of knowledge in traditional Indian cooking techniques? There's an audience for that. The more specific your offering, the easier it is to stand out in a crowded field.
While more general subjects may have more students to choose from, specific topics will allow you to charge more money. Get paid and enjoy your work.
How to start tutoring
Choose a subject you'd like to teach

Most tutoring sites require you to have earned a formal certification in the subject you are applying for. If you lack formal education, you can start your own business, but this will require greater marketing efforts on your part than working with an established agency.

Establish your hours

Hustle income can generate good money, but if you're working along a full-time job, you need to calculate the cost and benefit of the hours you're sinking into your side gig.

Set your rate

Most tutoring sites pay $15 – $25 per hour, and require formal training in the subject you're offering. If you're setting up your own business, you have more freedom to set a rate that you feel reflects your value. That said, you also will need to sink more money and time into starting your side hustle idea.

Register with an online tutoring site

Read through the organization's terms and conditions to ensure they align with your rates and flexibility expectations.
And there you have it. Offering online tutoring gives you a clear, scheduled way to generate extra money while utilizing a skillset you already have.
There are also lots of existing platforms (such as Verbling or Chegg) that can help tutors find clients and manage their time. As with any third party, these sites make money by taking a percentage of your earnings.
---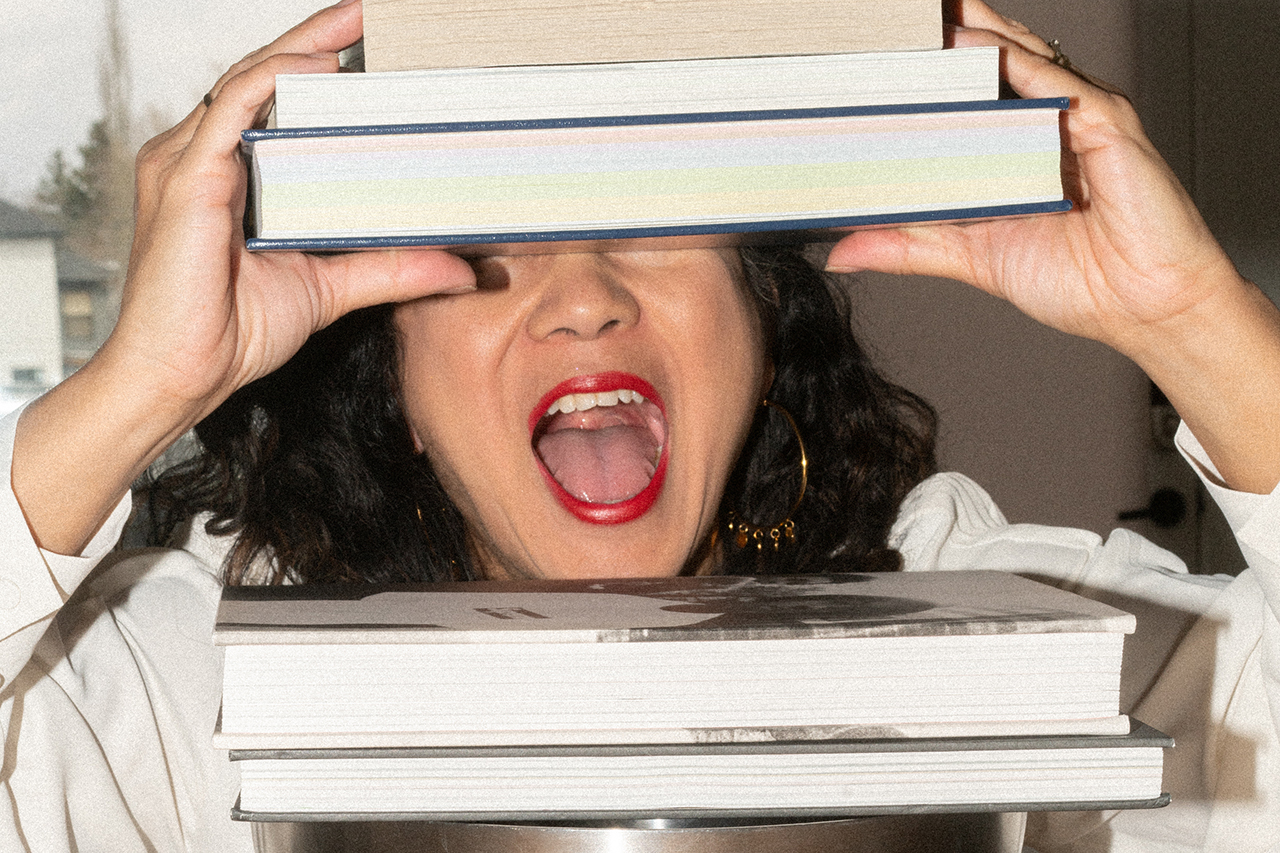 Do you love to experience new cultures and meet interesting people? Teaching a language could be a great way for you to earn extra money.
There's a growing global market for online language learning. Data from Duolingo's Year in Language Report shows that 30 million people began learning a new language in 2020 — and that trend is not slowing down.
Teaching a language is one of the low-hanging fruits of the side hustle industry. You don't need any certifications to engage with it at the most basic level. All you need is an internet connection and the ability to connect with your students.
Once you've set a rate, you can advertise your services directly on social media platforms, or sign up on online tutoring platforms like Verbling and freelance marketplaces like Fiverr. As with online tutoring, offering your services through an established platform will connect you with a student base quickly. But offering your services via your own site will — once you're established — allow you to charge more money.
As with online tutoring, third-party sites take a percentage of your earnings, so even if you're making decent cash, you'll need to account for the site's "finder's fee."
---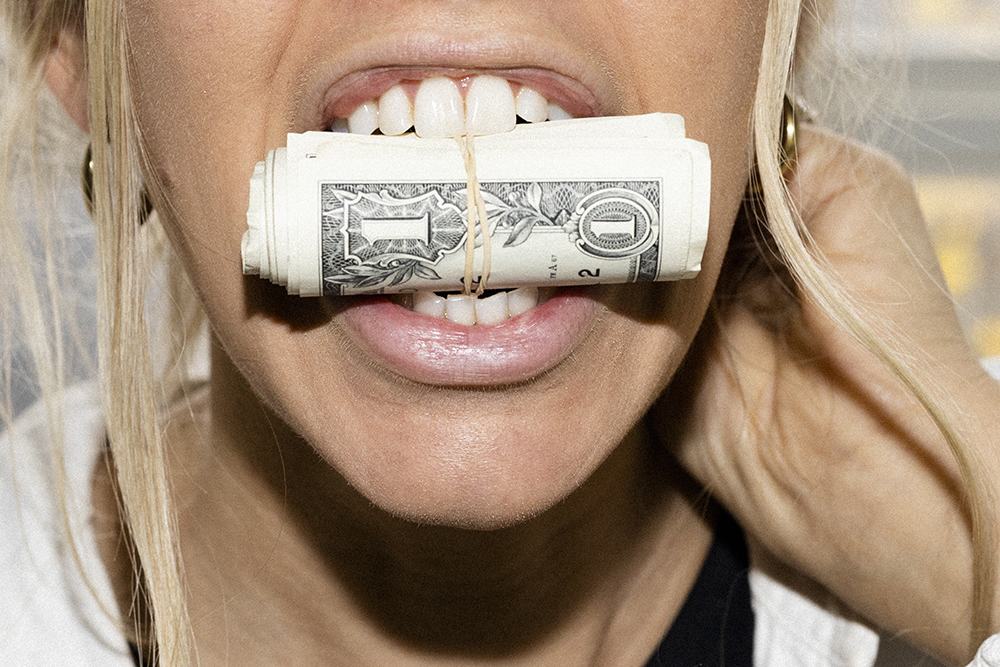 A digital product is an intangible asset that you can repeatedly sell online — like ebooks, online courses, downloadable templates, and membership sites. This is an excellent option to make extra cash: once the initial asset is built, you can sell it over and over.
Selling a digital product is one of the best ways to earn a passive income because of its high-profit margins, low production and distribution costs, and longevity.
You will need to update your assets consistently lest they get out of date. Ensuring great value is an essential element of any side hustle, but especially ones that want to establish recurring passive income.
Producing a great digital product relies on your expertise, but the most basic products don't need a lot of bells and whistles. For instance, anyone can create an ebook in Google Docs, convert it to PDF, and put it up for sale on their social media pages. But to successfully monetize them, you'll need to take a more strategic approach.
How to monetize your digital products
Identify your audience's biggest pain point

This ensures that your product speaks to a real problem and communicates to your audience that your materials will help them solve it.

Be open to feedback

Share your product idea with your target market to establish product-market fit and gather feedback early. Social media and online surveys are great places to gather feedback.

Build anticipation

Start marketing your digital product prior to their release on organic channels, such as Slack communities and social media platforms.

Prioritize a secure, positive user experience

When choosing your software, pay attention to programs that focus on security and ease of use.

Say you're launching an online course using a learning management system; the platform should be clean and simple to navigate. If you're taking payment through your site, make sure your payment software never stores credit card data.
Related: How To Sell Digital Products Online: A 6-Step Launch Checklist
---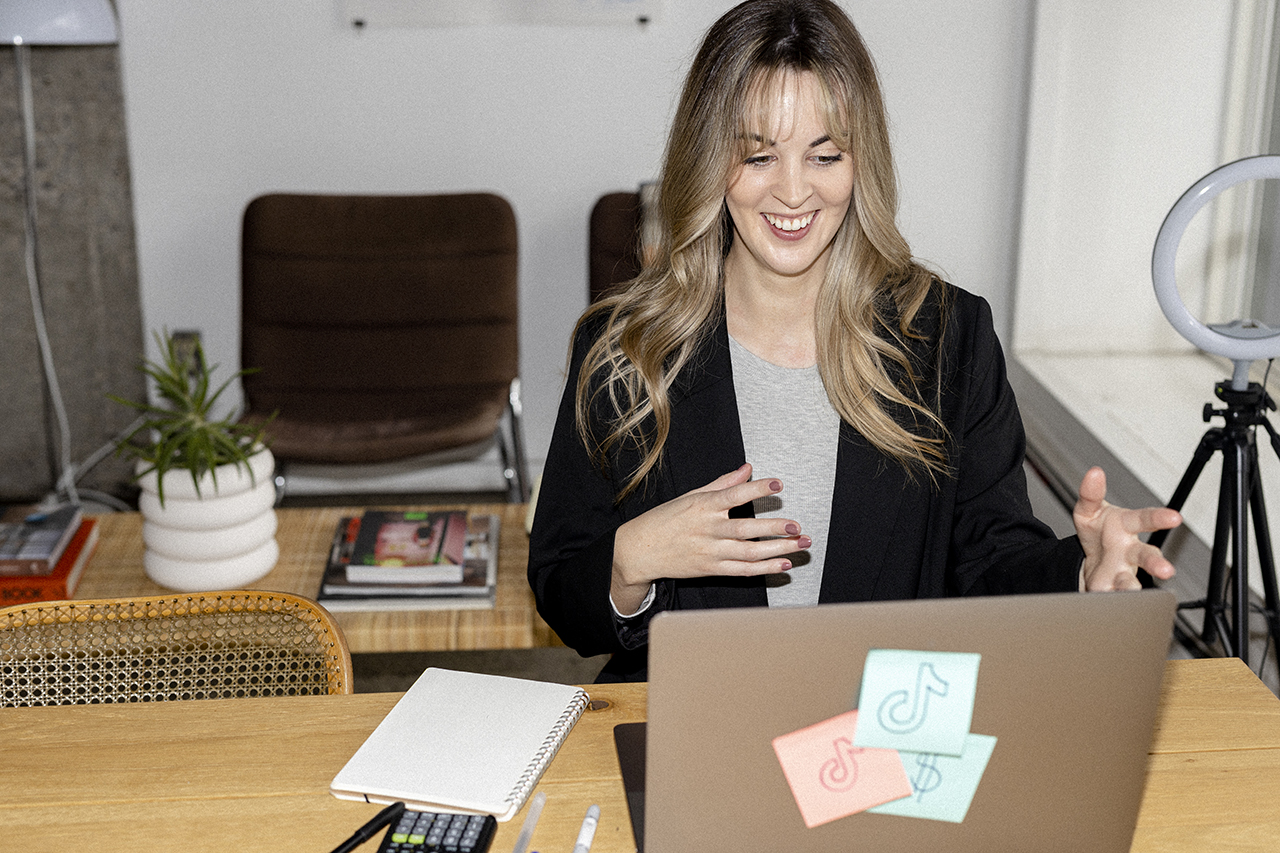 In 2022, the U.S. life coaching market was worth nearly $1.5 billion. As culture continues to shift, prioritizing passion and emphasizing work-life balance, attitudes towards personal health and career goals change too. But we're living in an unprecedented time, and the road towards that personal satisfaction feels muddy.
Enter: the coach. With all this uncertainty, and all this opportunity, it's safe to say that the global demand for online coaching services is at an all-time high.
With no regulating body to dictate the curriculum of coaching, individuals are free to leverage their personal insight to help their audience make changes, or to get some new perspective.
Coaching is a more labor-intensive side hustle, but it's also one that can generate a lot of extra money. It could even replace your full-time job.
Breaking into the online coaching market is easier for established creators, as they've built credibility with their audience and amassed a following that recognizes their specific lifestyle brand. If your audience already knows, likes, and trusts you, converting them to paid subscribers will be less of a lift.
To launch a successful coaching program, you need to:
Choose a niche

If you're already a creator, align your offerings with your online presence. Your audience will recognize your skills and trust that you have the knowledge to share. The best side hustles are born of real passion and know-how, and coaching is the natural centre of that Venn diagram.

Set your rates, coaching hours, and channels

A side hustle is still work! Building a strong foundation (and good boundaries) will help you as you navigate bringing on clients. As you build your side hustle alongside your full-time job, you'll need to be constantly adjusting your work hours to ensure you have energy for your job(s) and for yourself.

Soft-launch your services

Find a small focus group to test the market and make necessary tweaks based on participants' feedback.

Once you've established your program, you could even consider building out an online store with evergreen offerings — hello, passive income!
---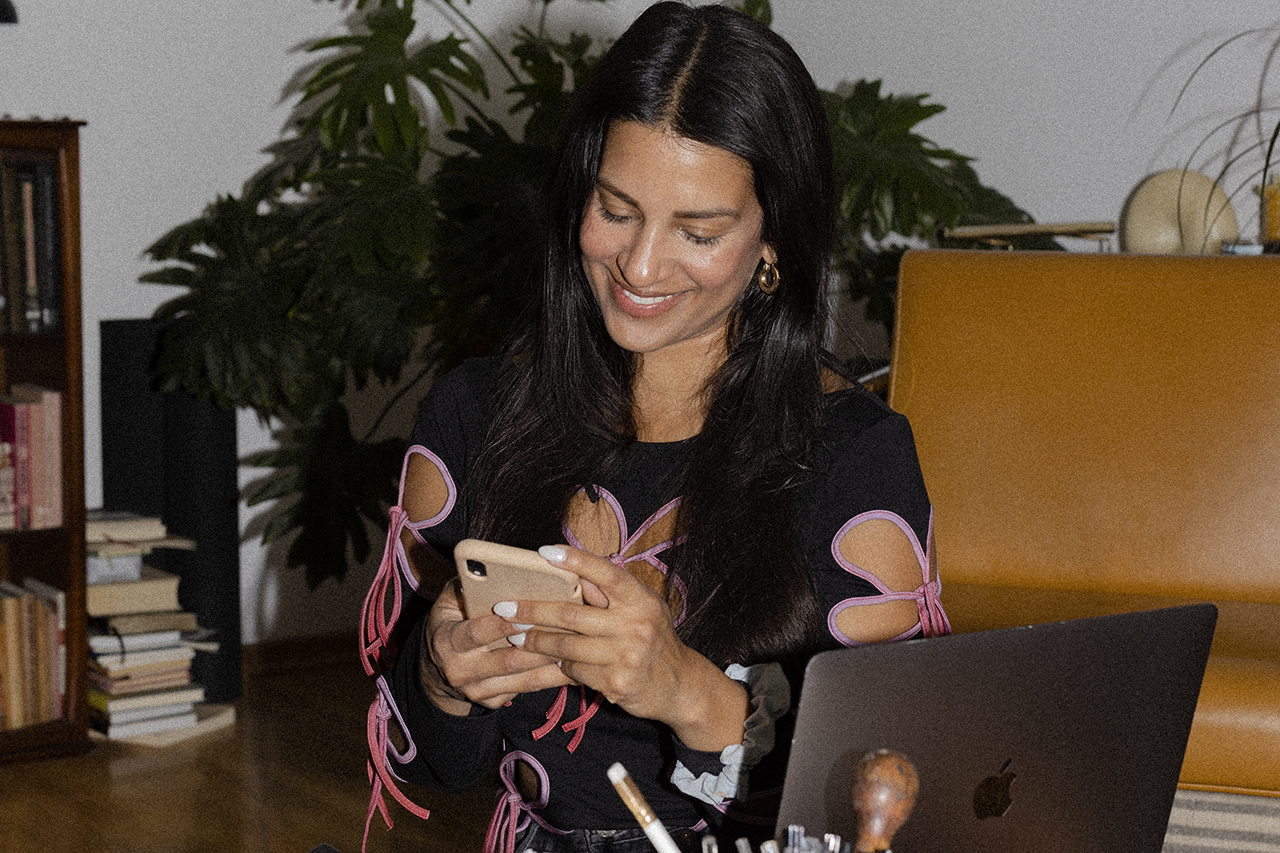 Not quite ready to launch your own digital product? How about you help other brands and creators sell theirs, and earn a commission? That's what affiliate marketing is all about.
Affiliate marketing is a key customer acquisition channel for brand marketers. Businesses are always looking for people who can promote their products and services and help them win new customers — which means there is plenty of work to go around.
Because affiliate marketing is relatively easy to scale, you can be an affiliate marketer to more than one brand and earn commissions for multiple products at the same time without investing much personal capital.
Onto the juice: How do you become an affiliate marketer? It's pretty straightforward:
Pick your lane

Choose the types of products and services you'd like to promote. Note that it will be easier to endorse things that you really like. For example, pick an online course that you've taken, or a brand that you admire.

Choose your platform

Choose a platform where you'll promote your clients' brands. Social media is a great way to share your selects, but take care to align yourself sensibly lest you burn out your audience.

Sign up for an affiliate program

Such as Amazon Associates or Rakuten Affiliate. Choose these programs based on your niche and the number of people in your community. Creators with large communities can join top-tier affiliate programs and earn more money.

Promote, promote, promote

Promote your affiliate link on organic and paid channels. Say you have a newsletter, share the link with your subscribers. You can also include your affiliate links in your link in bio on social media platforms like TikTok and Instagram.
---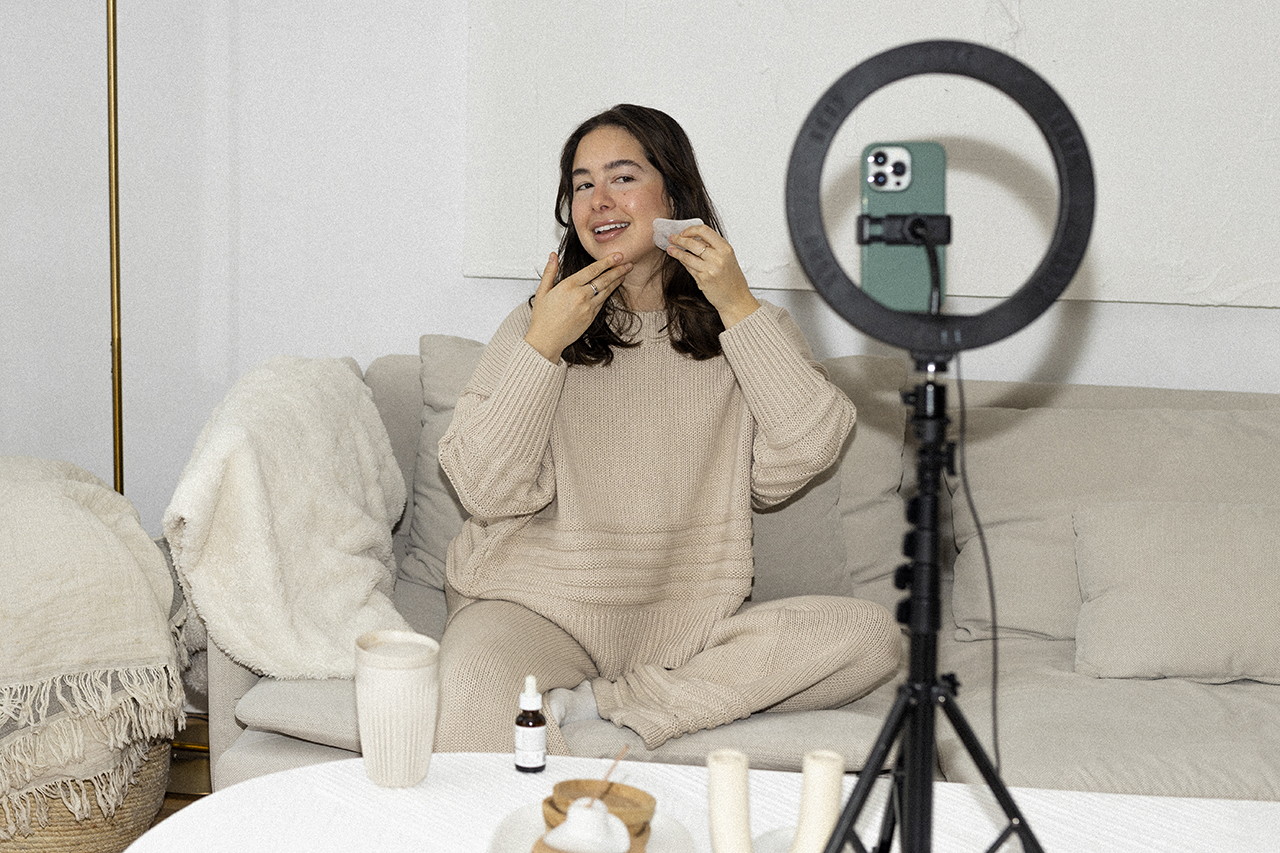 On TikTok or Instagram, you must have seen some of your favorite creators share their experience after using a particular product or service. This is called UGC (user-generated content), and you can do it too.
A user-generated content (UGC) creator specializes in putting out videos, reviews, social media posts, or other online work that showcases a product or service in an authentic way — and they are paid by brands to create that content. This content is meant to both parrot and act as word-of-mouth marketing.
Essentially, UGC creators share visuals for brands to help them to get more attention, increase engagement and drive more sales.
Unless you're already a well-known content creator with a big audience, you'll need to invest in your UGC efforts before brands start sending you products to test out. You know what they say — to earn money you need to spend a little money first. That's especially true of this particular side hustle.
Of course, it's not enough to simply offer a review or write a funny skit. The success of this particular side hustle relies on the charisma of the performer. Businesses need UGC creators because their customers are more likely to trust and act on user-generated content than branded ones. So how do you become a user-generated content creator?
First, the nail the basics. Work on developing great storytelling skills, a knack for producing compelling visuals, a decent following on social media, and a sprinkle of chaos to make your videos feel unique and exciting.
Next, build your UGC portfolio by sharing your experience with different products and services for free. Besides putting you on several brands' radars, sharing free content helps you practice your visual editing skills — and you'll be ready when your first UGC gig comes along.
---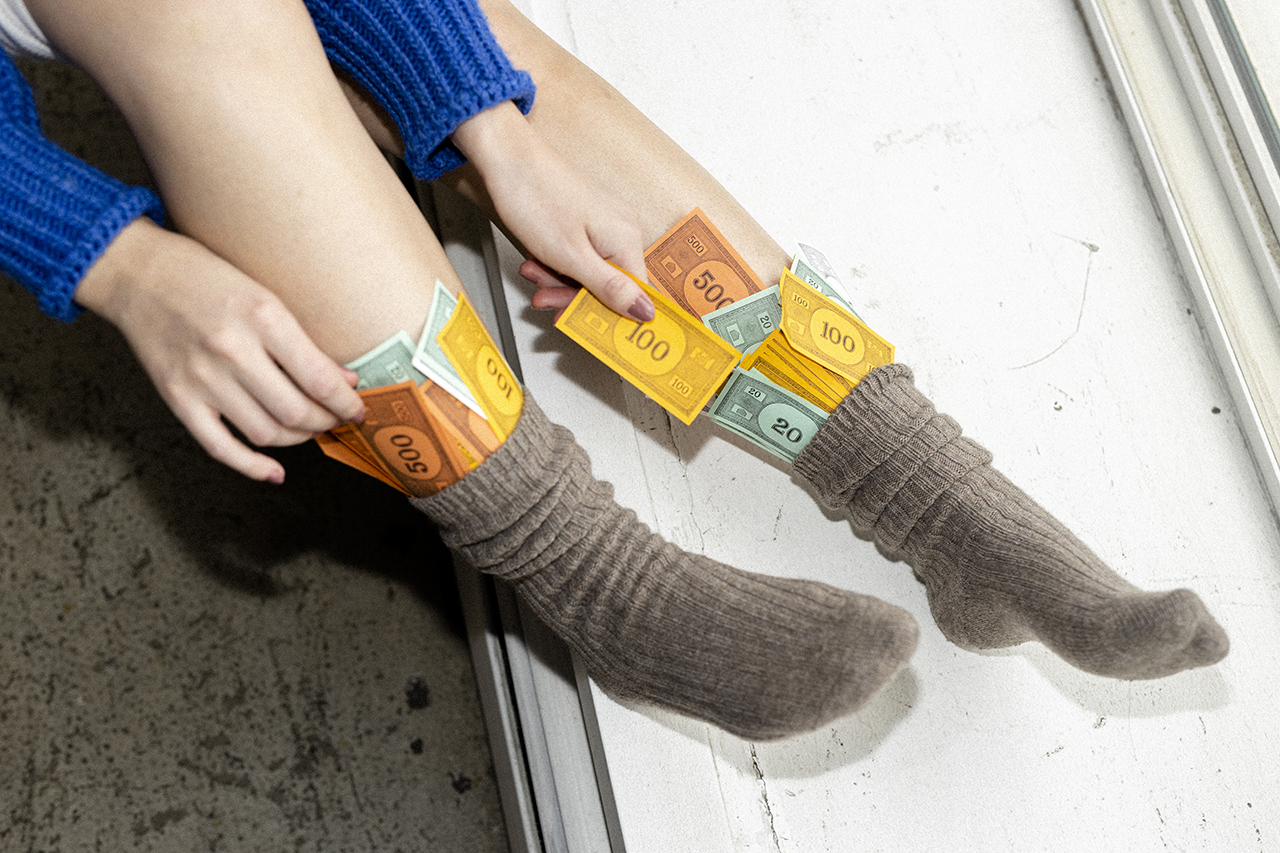 You can make an extra $500 or more every month as a paid newsletter creator.
But I'm no writer … You don't need exceptional writing skills to start and earn from a newsletter. But you do need to know how to build an audience, engage them and deliver value every time. Which is arguably more difficult. But also probably more profitable, generally speaking. It's called a transferable skill!
Start by building an engaged audience on a specific social media platform. This will earn you credibility, making it a lot easier to market paid tiers of your newsletter. Most of your followers will become early newsletter subscribers, and can help you acquire new subscribers through word-of-mouth marketing.
Next, choose your publishing platform. You have many options here, including Substack, Medium, Beehive, ConvertKit, and custom tech stacks. Consider the following three things while deciding on your platform:
Revenue sharing formula

That is, how much you'll keep after the platform deducts hosting and payment processing fees.

User experience

How easy it is to navigate the platform and set up your newsletter both as the writer and as a reader.

Features

The newsletter platform should support audience segmentation, scheduling, and reporting. These features will enable you to make informed decisions about monetizing and topic selection as your newsletter gains steam and audience numbers
While design doesn't necessarily feel like the main draw of a newsletter, it does help to entice and retain subscribers. Most publishing platforms offer customizable templates. Try creating an original design to set your newsletter apart from the crowd.
---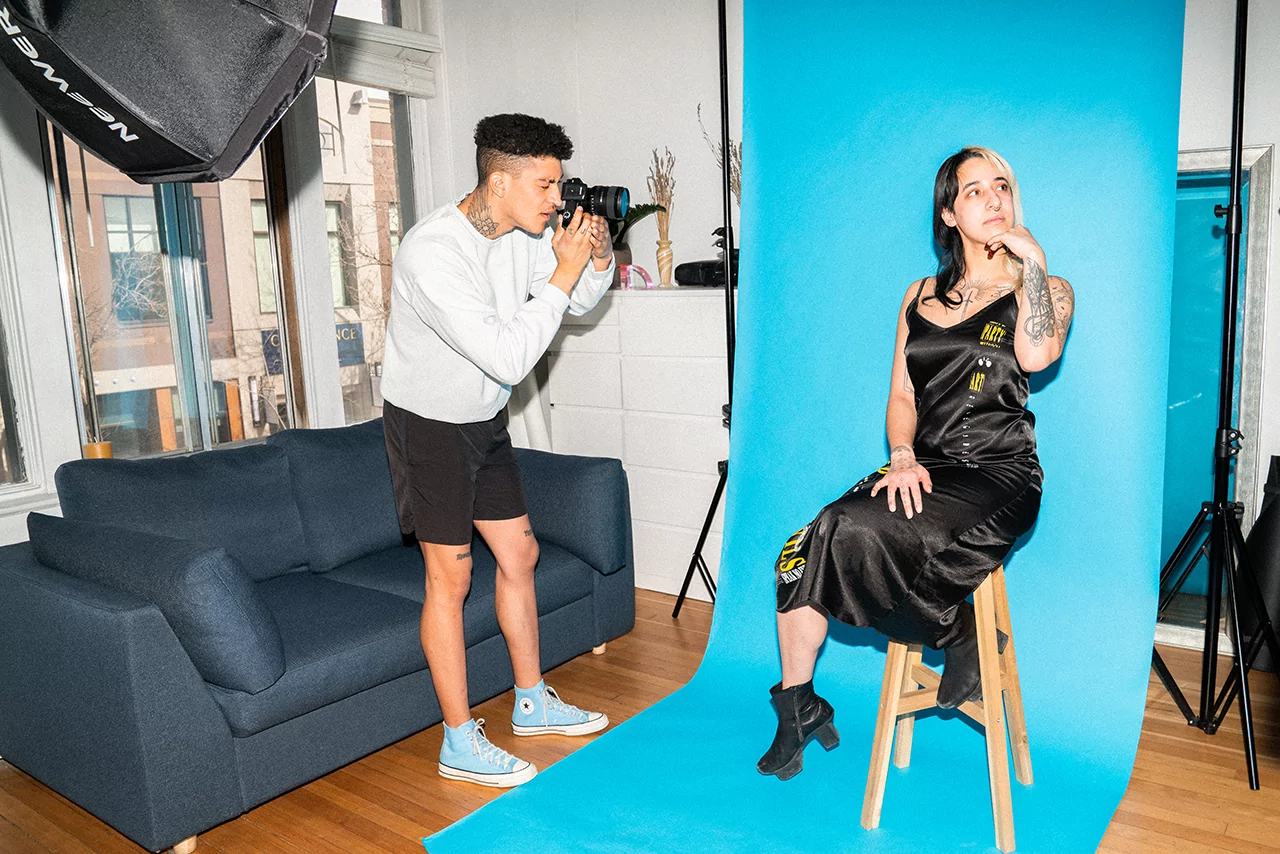 Photography licensing involves giving specific stock photography websites permission to use your photos and images for a specific period.
Licensing is a straightforward way to earn extra income if you have some interest in photography, and a library of images to select from.
The amount you earn depends on three things:
Photography skills

Most platforms pay higher rates for professional images.

Platform

Each platform has its own formula for determining image value. Stocksy pays up to $200 per royalty-free image. On the other hand, Shutterstock pays only $5.80 for the same image.

Image type
You can sell stock photos, royalty-free images, or extended licenses. Stock photos have the least earning potential, while you'll make the most money from selling extended photography licenses. You can earn up to $8,100 per image on extended licenses.
Before signing up on any stock sites, read their guidelines carefully to understand what they offer, how much they pay, and how they use your images. While you can earn good money by licensing out your photos, you'll need to keep careful records of where your photos are listed and what the expectations of each platform are.
---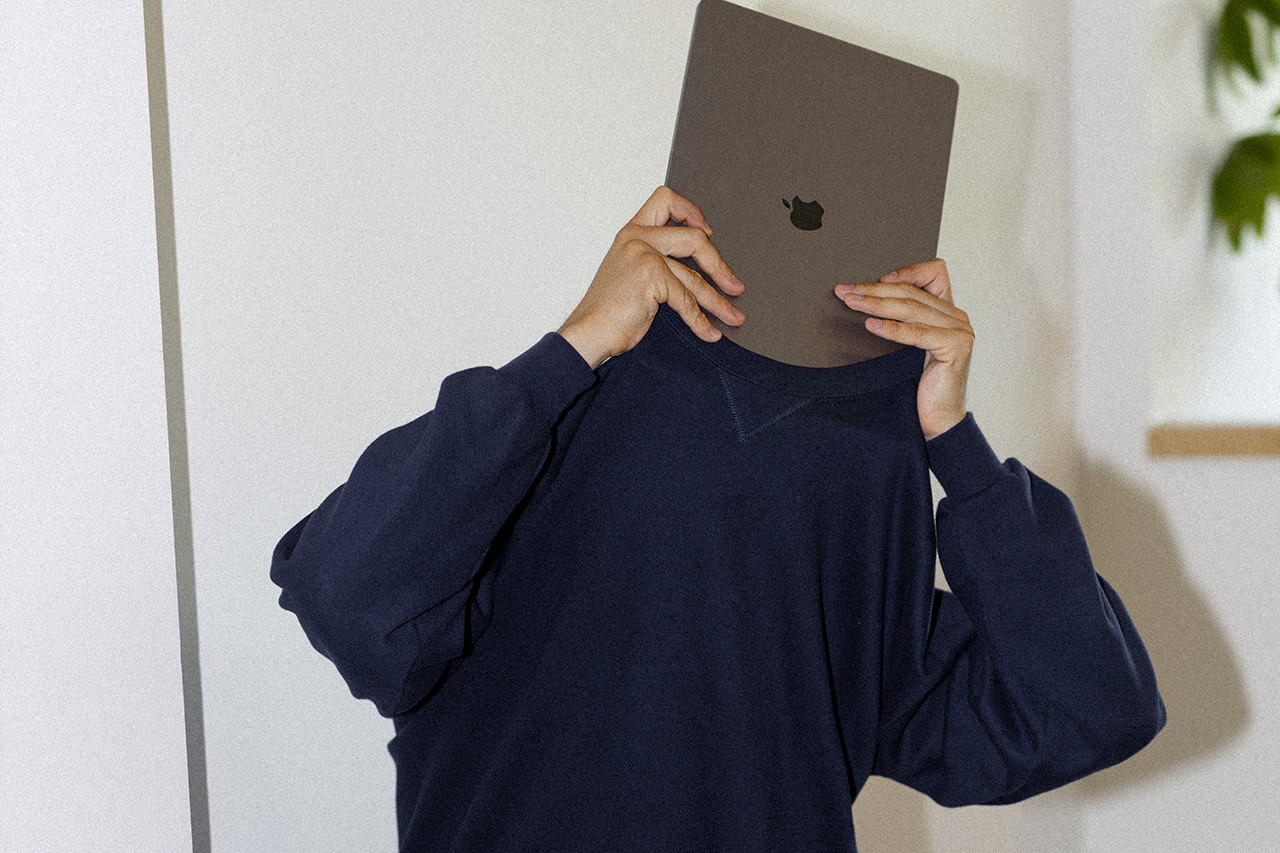 The U.S. has about 73 million freelancers, and the number will only increase over the next few years. Why? Because freelancing offers ultimate flexibility — just what we like in a side gig. Freelancing is also a pretty fun side hustle, as it allows workers to set their own hours, and pursue work that they feel excited about and comfortable with.
As a freelancer, you set your time and rates, choose who to work with, the type of work you do, and you can work whenever you want from anywhere in the world.
Of course, this extra cash requires a high level of expertise and excellent time management skills.
There isn't a one-size-fits-all approach to freelancing — in other words, do you! But there are certain boxes you must check first:
Choose an area of focus — whether it's writing, photography, web development, graphics design, etc.
Set your rates and work hours. For example, the average freelance writer in the U.S. earns $33 per hour, but highly specialized freelancers are able to charge more premium rates.
Create a portfolio that showcases your work. Say you're a writer, use Authory or Contently to build your portfolio.
Choose a marketing channel — that is, how you'll get in front of prospective clients. You can join industry slack communities, post content on LinkedIn and Twitter, or cold email your prospects.
Most importantly, set realistic expectations for how much you will earn in your first year, the amount of work you can take on, and the type of clients you'll work with in the beginning.
Freelancing can be a gratifying experience, but it requires a lot of grit and even more personal organization. Without realistic goals, you will burn out fast.
---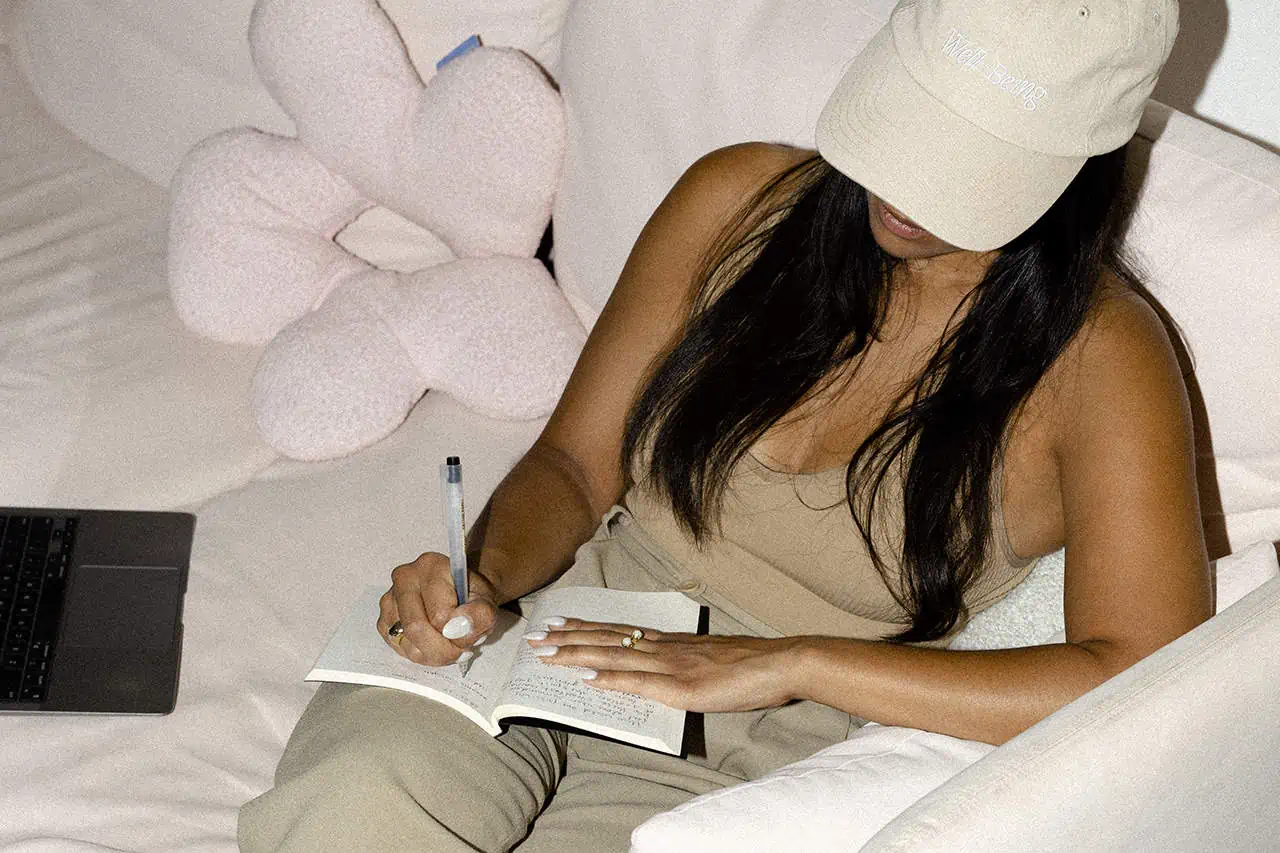 Are you organized? Detail-oriented? Good with excel? Becoming a virtual assistant might just be the thing for you. You can earn up to $37,000 a year.
Virtual assistants (VA) help busy business owners and professionals to organize their day-to-day tasks, especially routine activities like booking meetings, following up with clients, bookkeeping, and managing communications. This hustle income is best suited for a person who enjoys administrative tasks.
Your specific work and the skills required for them depend on who hires you. For example, if you're working with a content marketer, your responsibilities might involve scheduling and transcribing interviews with subject matter experts. If you're working with a sales manager, your job might be sourcing leads and sending emails to prospective clients.
Once you've chosen an industry to focus on, you can advertise your services on social media platforms, freelance marketplaces like Fiverr, or join VA outsourcing agencies like Wishup.
As a VA, your relationships are integral to your success. Just as you'd do at your office, take care to build a good rapport with your employer. Their trust in you is the basis of your work: as it grows, you may find yourself indispensable to their business, and be in a position to raise your rate.
Even if you don't end up raising your rate while working with a client, the experience you gain will make you that much more knowledgeable when you move on or bring on new clients.
Being careful to set boundaries around you available time will make sure you have enough gas left for your full-time job while also earning you a little extra money.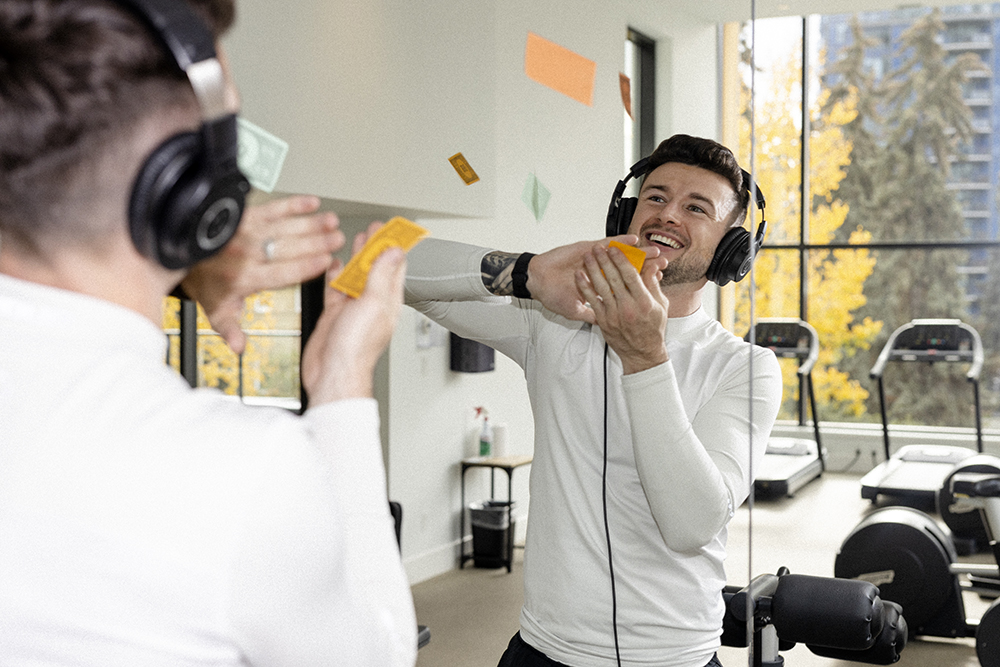 What to consider when choosing a side hustle
There's no magic formula that produces extra income just like that. Rather, you must carefully weigh the following tenets.
Interest
If you're going to dedicate time after work to a side hustle, it best be something you actually enjoy doing. While the point isn't to always monetize your hobbies, it helps to have some kind of interest in the work you're doing. That extra cash is sweeter when it was fun to earn.
Say you enjoy photography, you can sell pictures on stock images websites like Shutterstock, and feel gratified that your work is being seen by a huge and diverse audience.
Love traveling, and have a knack for finding yourself in unique or exciting situations? Try your hand at travel content creation, pursuing your passion and potentially making a little extra travel money.
As we mentioned earlier, you don't have to monetize your hobbies — after all, some things are best left for "you." In this case, pick a side hustle, connect with similar producers in that industry, and consume content related to the subject matter to build up your interest in it intentionally.
Time
Launching a cooking channel on YouTube is a viable side hustle. But if you have to stay up every night to shoot videos, create multiple versions of a single recipe, recipe test, shoot content for other social channels, and then manage the 16 cakes you've baked, your productivity at your day job (and other aspects of your life) will suffer.
Your side hustle should not take up more time than your full-time job. And you shouldn't have to work for extremely long hours (and possibly burn out) to meet its requirements.
Balance
The key to success here is balancing your side hustle with other aspects of your life. Do a realistic audit of your daily activities, and consider how much time each week you can reasonably dedicate to a side hustle.
Say you have a regular full-time job. Your dedicated side hustle time could be early in the morning and the late evenings. Or, if your weekdays are too busy, you would spend a few hours every weekend on your side hustle.
Extra money doesn't just appear: you'll have to sacrifice some of your spare time to see the financial gains you're looking for. But the best side hustles give us a burst of creative energy and a cash injection.
Money
Your side hustle should provide a reasonable financial reward that matches or exceeds your effort. After all, you're mostly doing it for the money.
In other words, the money earned must be enough to cover your production costs and leave you with a profit — anything less than that, and the side hustle is probably not worth pursuing … unless it's a passion project.
Say you freelance for four hours per week and earn $50 per hour; that's $200 — not bad! But if those four hours of freelancing cost $250 in overhead expenses, that's a financial loss.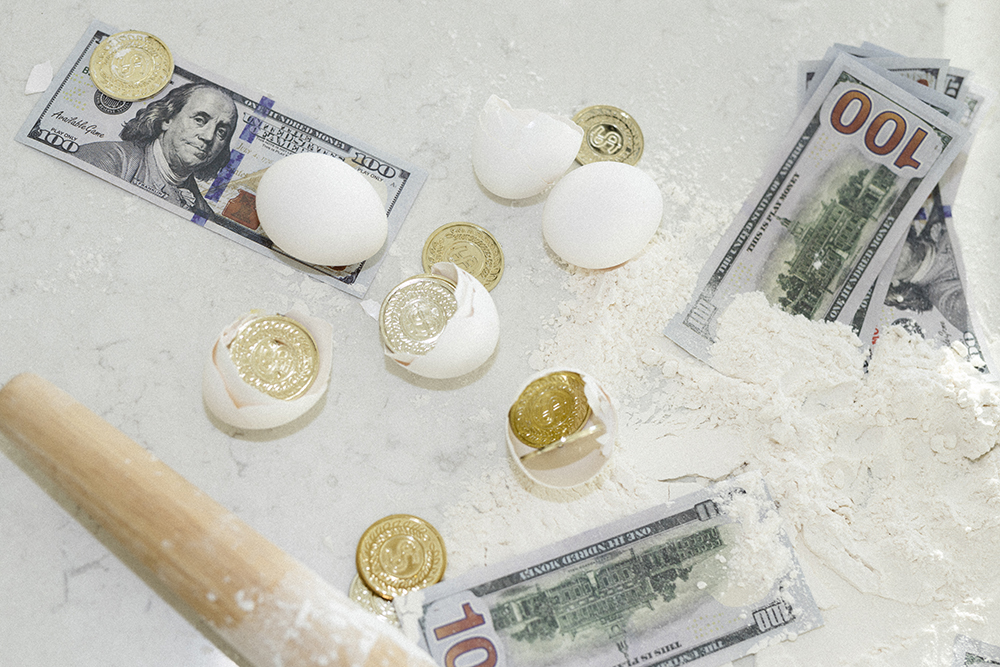 Don't short-change yourself
A side hustle is an investment in yourself, but it also might require an investment, period. You've already set your financial goals and interrogated your skillset — that's great. Now you need to build out a roadmap that shows you how you get from point A (just starting out!) to point Z (amassed a clientele, hit financial goals, growing skillset).
Consider the following:
How much do I want to make?
How much time can I dedicate?
What is the average market rate for this service?
What costs will I incur to set up and maintain this side hustle?
Use your answers here to create a rough map of what you could pursue.
Start making that extra cash!
At first, you're doing it for the extra cash. But, as time passes, you might find that it offers more opportunities and benefits than your 9-5 job. If that happens, your next step may be to consider making your side hustle into something a little more … full hustle.
That said, not all side hustles have the same rate of return. The important thing is to stay aligned with the goals you outlined at the beginning of your efforts. If your side hustle ideas are meeting your goals, then you've accomplished what your set out to do: make a little extra cash.
Want more tips for earning money online? Download our free guide on 12 ways to make your first $100 online to get inspiration from a dozen creators.
FAQ
Still got questions? We've got answers.
How can I make an extra $2000 a month?
It's possible to make almost any amount of money in a month, but probably not out of the gate. Investing in your side hustle — taking online courses, reinvesting your extra money, using your spare time to skill up — will bring greater profits in the long run. But just like Rome, your freelancing empire won't be built in a day. Focus on expanding your audience and getting great at your offering. The extra money will compound as your offering does.
What is the most profitable side hustle?
Freelancing is one of the most profitable side hustles. You can earn more than $100,000 a year once you become established. This side hustle idea is not plug-n-play: great freelancers spend years honing their craft, and take care to prioritize their relationships for long-term gain. If you're looking for a fast way to earn a little extra money, deliver food. If you're looking for a career to grow into, consider freelancing.
How can you make an extra $1,000 a month?
You can earn up to $1,000 per month from freelance writing, transcribing, and tutoring online. As we mentioned, these options are great if you have limited spare time to invest in your side hustle, but still want the benefit of extra money. Make sure you set and stick to a realistic time commitment.
What is a realistic side hustle?
A realistic side hustle is enjoyable, provides tangible income, and doesn't take up too much of your time.
Follow The Leap on TikTok, Instagram, and YouTube for more monetization tips for creators. We also make a newsletter.