In 2021, Australia-based Ellen Daly wanted to create art for her child's nursery. 
After stumbling upon textured art on the internet, she quickly fell in love with the medium. At the time, her son was nearly two years old and she was pregnant with her second baby.  In the evenings — once her son was asleep — she'd create textured artwork; this process allowed her to take time for herself and nurture her creativity. 
In January 2022, she started an Instagram account called Sundown Lines to share her pieces. That account quickly grew to over 5,000 followers. Soon, she began selling her pieces — which are all inspired by nature — to collectors across the world. "Art was something that I started for some 'me time' and then all of a sudden I was booked out with orders," says Daly.
Although Daly had little prior art experience, she considers herself a creative person: she was a primary school teacher and had always loved painting as a child. While her kids were young, she didn't want to go back to work. But she could only create and sell so much art to make ends meet. In July 2022, she decided to scale her art business through online courses.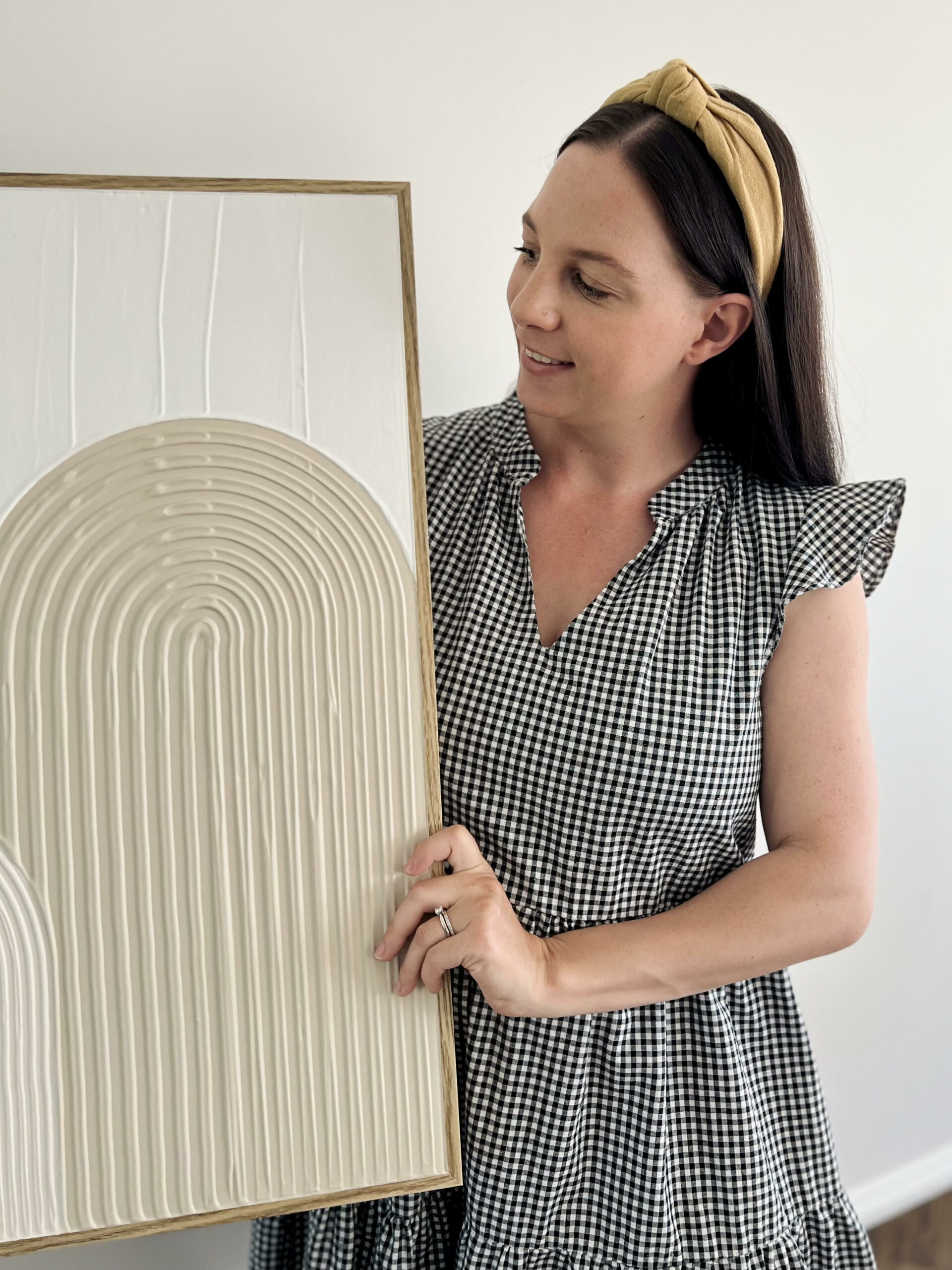 Now, she sells two Thinkific workshops: her first course, the Textured Art Workshop, teaches people how to make art, and her second course, the Business Growth Workshop, teaches people how to grow their art businesses. Since launching her first course, she's grown her Instagram account to over 109,000 followers and sold just under 2,000 workshops, generating approximately $72,000 USD.  "It's been a bit of a whirlwind, but it's been amazing," she says. 
Here, Daly shares her top secrets for scaling her Thinkific business in less than four months:
Skip ahead:
Upon launching her first course, Daly's goal was to sell four workshops per week. She chose Thinkific over other e-learning platforms since she felt that it was user-friendly and affordable.
"I didn't know how big this could be. In the first month, we sold just over 400 courses, which totaled about $18,000 USD. That was way more than I ever could have imagined."
View this post on Instagram
The key to her online course sales is Instagram. To grow her audience, she consistently posts content — especially Instagram reels — that provide value to her followers. "Since posting more about my art process and online workshops, my following has exploded," continues Daly
Her reels — which mainly show her textured art process up-close with witty captions and background music — intrigue people, according to Daly. These reels encourage her followers to either purchase her art or learn to make art on their own through her online workshops.  "A lot of people become interested in my art after watching my process," she explains. "They want to know the medium that I use and the steps I take to create my artwork."
Daly generates leads in two ways: through Instagram content and Facebook ads.
On Instagram, she adds links to her workshops through her Instagram bio and through her stories. "The majority of my leads come through Instagram," she says. "Instagram is basically my whole business."
She also has a Facebook ad that acts as a lead magnet. It's proven to be extremely lucrative and brings people directly to her website. "The Facebook ad has a video with little snippets of the Textured Art Workshop," explains Daly. 
Before she created content for both of her courses, she pre-launched them to ensure that her audience was interested in what she was creating. 
Her first course, the Textured Art Workshop, was pre-sold on July 4 and officially launched on July 12. Her second course, the Business Growth Workshop, was pre-sold on August 22 and officially launched on September 16. In hindsight, she wishes she'd given herself more time to create content between her pre-sale launch and official launch dates. "I had a very close deadline to create all of the content for both workshops, but in a way it was good because it put pressure on me to get them done," she says. 
Plus, making her courses available via pre-order made sure that she was able to build hype before she created them. She even offered a pre-launch discount that incentivized her followers to purchase from her.
"Even though I'd planned out the workshops, this helped to give me some input about what else I needed to add to the workshop based on questions that people were asking along the way."
Daly values affordable pricing. 
To land on the right price, she says it took some trial and error; at first, her workshops were priced higher than they are now. However, since her Thinkific site is integrated with Shopify, she could see that the higher price resulted in more abandoned carts at the checkout. "When I dropped the price a little bit and priced it at a number that was accessible to more people, sales increased," she says.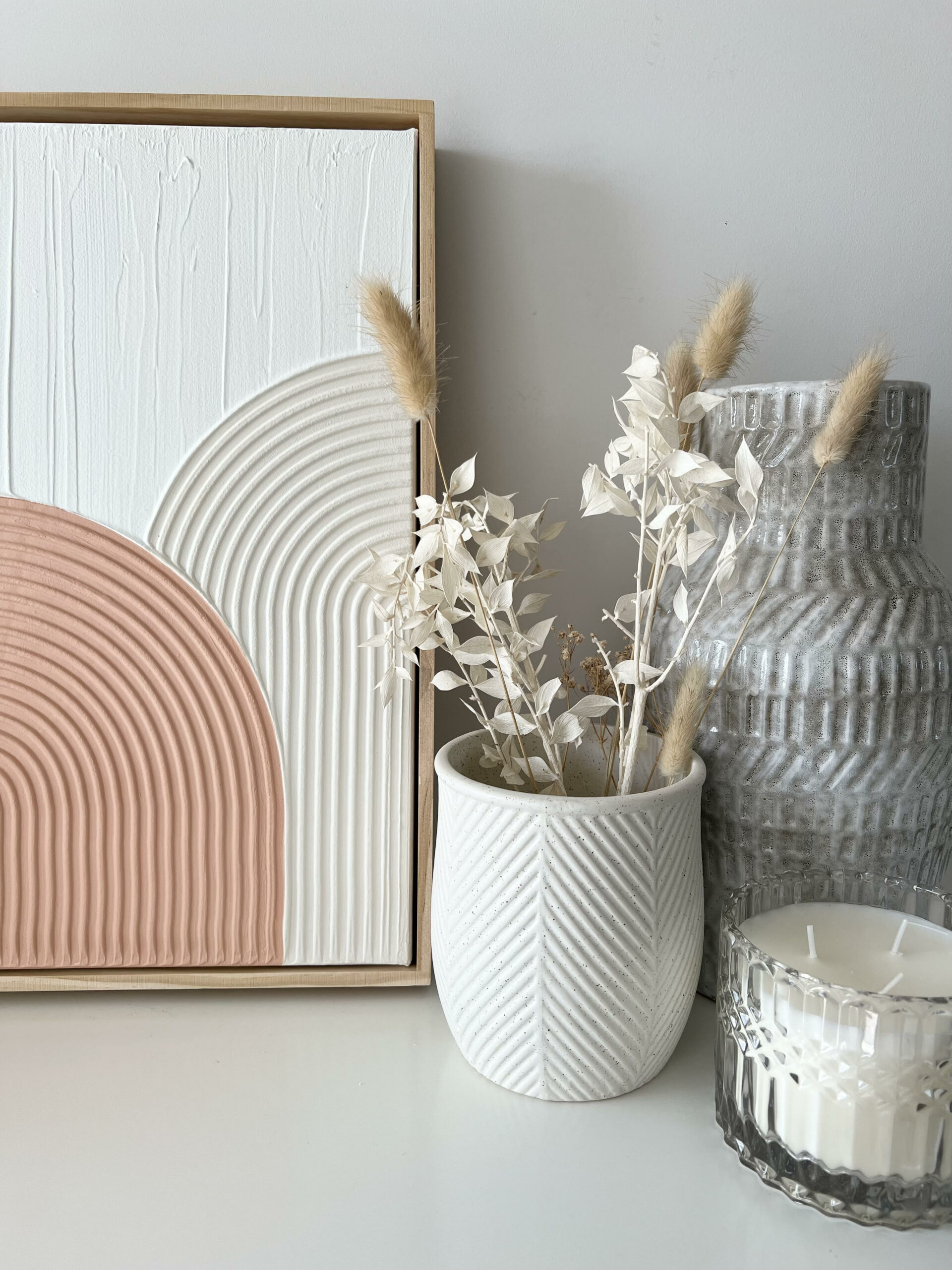 Since many of Daly's followers are just starting out on their creative journeys, she found that it was better to sell more workshops at a lower price than less at a higher price. "I wanted the workshops to be affordable," she says. "Especially if students simply want to create one piece of artwork for their homes."
She also allows people to bundle the two courses together. Currently, the Business Growth Workshop is already discounted. Eventually, she'll add a discounted bundle promotion to encourage people to buy both courses at once. "This is a great way to increase sales," she adds.
She recommends that other online course creators play around with pricing to find what suits their customer base the best. She also encourages people to not give up and be willing to ride the highs and lows that come with online course sales. "Some days, I'll wake up and no one has purchased my workshop, whereas the next day I'll have one of my biggest sales days yet," she explains. "It's really up and down and you have to just keep going because eventually it pays off."
Most of Daly's audience is female and, despite living in Australia, a large portion is based in the US.  "Most of my customers are overseas," she says. "I think I've sold a workshop on every continent. That was unexpected."
In order to cater to her international audience, the Shopify integration helps to reflect the workshop prices in the customers' currency. "Once we integrated Shopify, the currencies showed up correctly for them," she says.
Plus, she includes subtitles in multiple languages for non-English speakers. This has helped to make her workshops even more accessible to people living all over the world. 
To create her online workshop curriculum, Daly first planned out each chapter. "I wrote down what I needed to teach for each chapter," she says. "Then, I moved onto filming."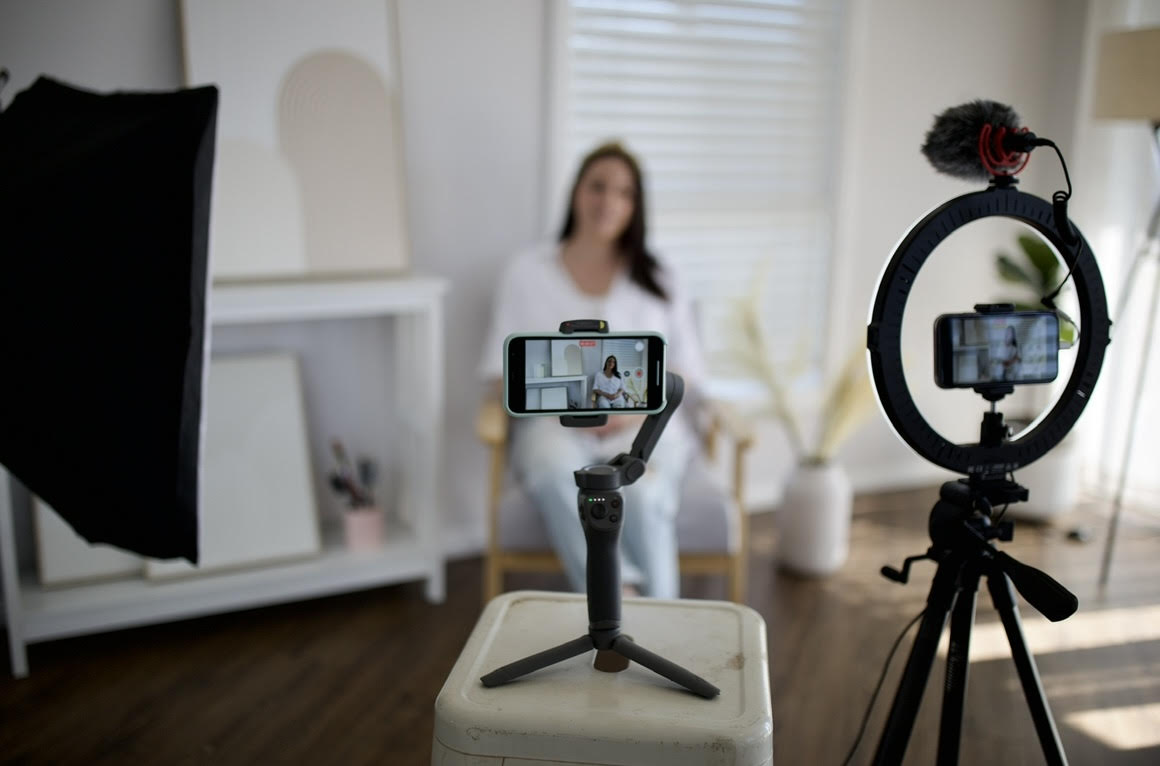 She filmed all of her videos with her iPhone in her home. Then, after filming the videos, she created a printable guide that helped to communicate key information to her students. "I captured bits from each video and put that into my printable guides," she says.
Her husband, who works in IT, was her 'technical helper,' and assisted with filming, video editing, and uploading everything to the Thinkific website. Now, he works full-time in her business. 
Facebook helps her scale her Thinkific business for a number of reasons.
She has her main Sundown Lines Facebook group, which anyone can join and has nearly 1,000 members. She also has two private Facebook groups: one for her Textured Art Workshop and one for her Business Growth Workshop.  
Feedback in her Textured Art Workshop group helped her to gauge people's interest in what people want her to create next. For example, feedback from this Facebook group is what led her to create the Business Growth Workshop. "A lot of people were asking how I grew my successful textured art business," she says. "That was great feedback that I used to create my next course."
In the future, she plans on launching more courses according to her students' feedback. "I've had a lot of people in my Facebook group ask for different styles of textured art," she says. "I'm really just using their feedback to guide me on what to create next."
She also has two private Facebook groups: one for her Textured Art Workshop and one for her Business Growth Workshop. These groups — as well as email — is how she communicates with her students. Through the feedback she receives in these Facebook groups, she's able to add extra information to her workshops.
"If there's a question that comes up frequently in the Facebook group, I go back and create extra modules and send out emails to help address those questions and help people." 
According to Daly, her goal is to continue showing up on Instagram and in her Facebook groups so that her courses consistently sell.
For now, she's proud of the fact that she's transformed what was originally a hobby into her and her husband's full-time business.  "It's something that I never thought would happen," she says. "My husband and I went from having full-time, stressful jobs to being able to work around our family and earn more money."
"We went on holiday last week and we earned just as much money as we would have by working at home," she continues. "To be able to do that was amazing."
If you're ready to turn your hobby into a business, create your own online course. Sign up for Thinkific today. 
---
Want to read more creator stories? Sign up for the newsletter below, or check out more stories here.