When the pandemic hit in March 2020, Kerri Roberts and her team at Thrive for Good were faced with a challenge. 
They knew operating a non-for-profit in Kenya would be hard. Their model was based on group training where classes were held in person and participants traveled from across East Africa to attend the program. 
Pausing their non-profit was also not an option. You see, Thrive for Good equips vulnerable communities with the knowledge and tools needed to grow their own nutrient-dense food.
Without proper nutrition, kids and adults struggle to maintain strong immune systems, fight viruses and stay healthy. Furthermore, malnourishment has only worsened during the pandemic with the UN estimating that Covid-19 will add an additional 132 million people to the total number (700 million) of undernourished and hungry people in the world. 
Kerri and her team started to explore online learning, and by April 2020 they signed up for Thinkific's Pro Plan.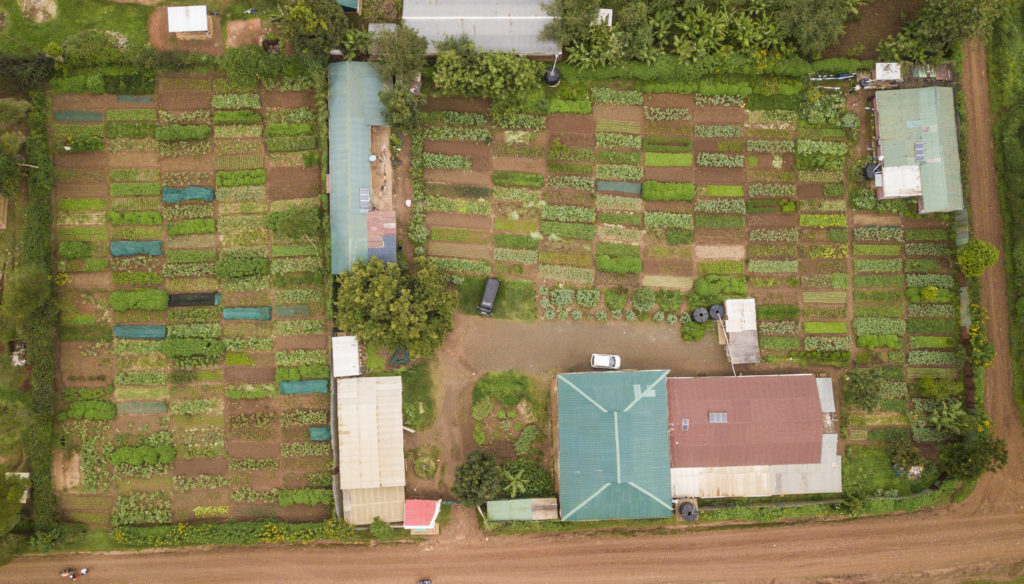 Related: How To Scale Charitable Impact Through Online Learning
Thrive Institute's approach
The first step was translating their in-person lectures into online modules. They created four courses which are sold as a bundle: Organic Gardening, Nutrition, Natural Medicine and Income Generation. To make up for their in-person demonstrations, the team filmed how-to videos from the garden. They also created PDFs and worksheets for download, and created quizzes and assignments to keep students engaged in the new online environment. It was all-hands on deck, but within a few months The Thrive Institute was born—the first online organic gardening course for rural communities. They now have online learners in over 50 countries and in-person support in Rwanda, Uganda, Burundi, Liberia, Congo, Cambodia and Ethiopia.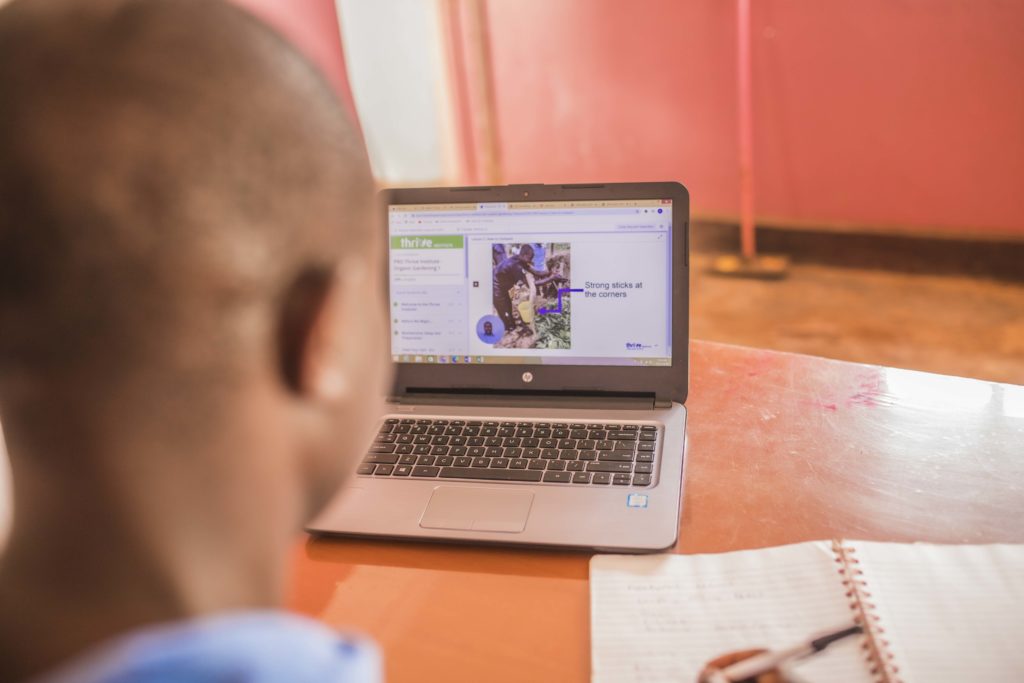 "Before Covid we were just working in East Africa, and now we are working with people across the globe, expanding with no boundaries and no borders—no nothing." Kerri Roberts, Communications Manager, Thrive For Good
Recipe for success
So how did a non-for-profit with limited resources and only 1 full-time staff scale so rapidly? After creating the Thrive for Good online program for their existing audience [East Africa], Kerri immediately started to implement strategies to reach new people around the world. Here are the steps they took:
Translate Existing Material

Use Content Creators to scale

Developed Partnerships 
Translating their programs
When the Thrive Institute was launched, people in developing countries across the world started to find the material and take the course. The problem was, a lot of the underserved regions and communities spoke a different language, so their reach was limited. Thrive started to work with 3 translators to deliver their program in Spanish. "It was pretty straightforward—we gave them access to the program and asked the translator to re-record the lectures." All of a sudden, their content became accessible to a whole new region and group of people. 
Working with local content creators
Kerri and her team soon realized that different areas of the world required their own unique training, since each community had their own set of conditions and challenges. "The next step became clear, we had to hire local knowledge to create programs specific for each area. They are the experts, not us." 
They began to look for community farmers who knew about local growing conditions, crops that do best, and pests and diseases to be aware of. Since Thrive already had a structure for the program in place, the local expert could take that framework and adapt the lessons to their region. 
Thrive is currently working on two new modules—a program for people in North America and another for Indigenous Communities. "By using content creators and outsourcing the work, we've been able to improve our curriculum, localize the knowledge and expand more rapidly."  Within 1.5 years, Thrive scaled from 1 course to 4—a tremendous feat for such a small team.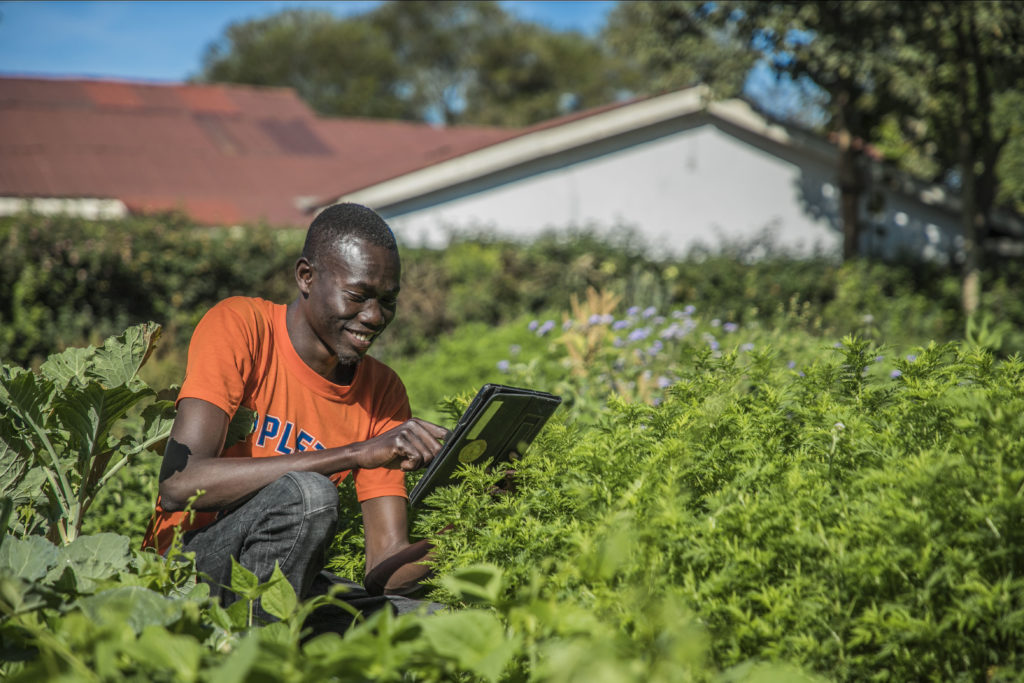 Forging new partnerships to scale their impact
Moving online presented both a challenge and opportunity for student engagement. On the one hand, Thrive no longer had on-the-ground support to ensure the material was resonating, which was key when delivering their program in Kenya. They would teach theory in the morning and practicals in the afternoon.
On the other hand, Thrive could now share their training with other partners around the globe who did have a presence in those developing areas. For example, one of their recent partners, Food For The Hungry, has a presence in South America and Asia. "Instead of training students directly, we are now training volunteers from other organizations. Once they complete our program and quizzes, they receive a certificate and are equipped to share our Life Garden curriculum with the community they are already in." Partnering with other non-profits allowed Thrive to scale much faster and help more people around the world, while still upholding their standards of learning and student engagement.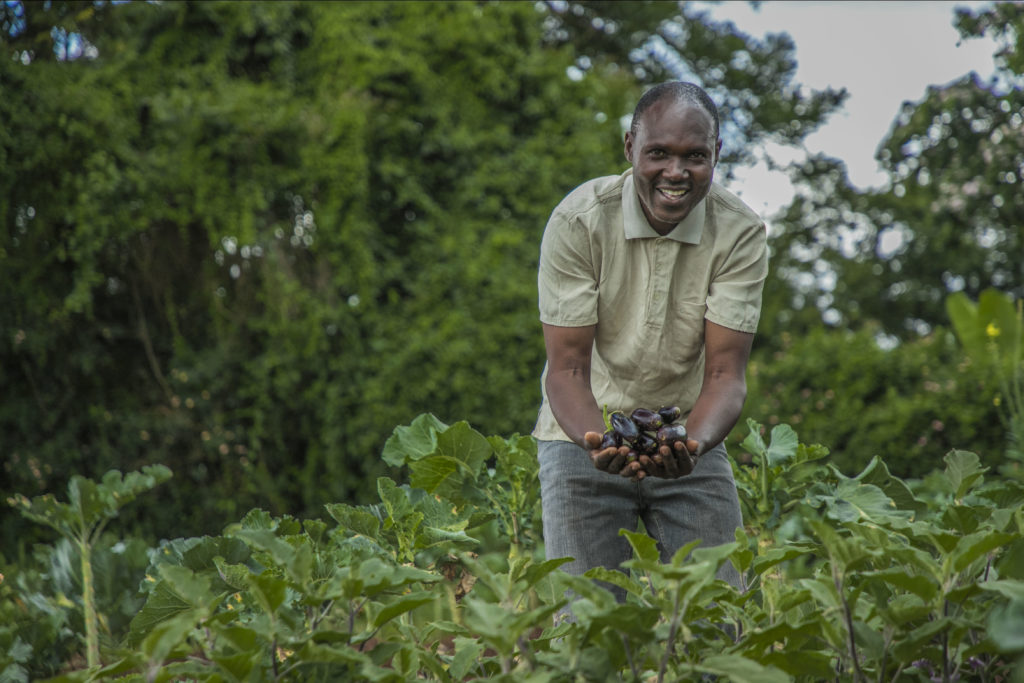 "We have big plans for the future"
Thrive for Good is a great example of how a non-for-profit can harness e-learning to expand their impact and work across the globe. In just over a year they've moved their business online, scaled from 1 course to 4, and expanded their reach from East Africa to 50 countries and growing. 
"Before I suffered from malaria and headaches all the time. After gaining the knowledge from Thrive Institute and creating my own Life Garden, I am fine I no longer suffer from those illnesses. In my family, we don't have to buy vegetables anymore because we are growing our own, and this is saving us money. Most of my neighbours come to visit my garden and they are eager to learn more. I am currently coaching 27 families near me."Prosper, Rwanda
Have a community of support you want to build and grow? Thinkific can help. Easily create ways to connect, teach and nurture with online courses, no matter your cause.
We are incredibly proud to be Thrive For Good's e-learning provider. If you also resonated with this story and would like to support Thrive for Good, visit their website for more information on how to donate or support. They are also looking for charities and nonprofits with a distributed network of partners 'in the field'. You can find more information on their Partner Program here.