Over the years, we've been lucky to talk to thousands of creators, and we've learned that one of the most important indicators of success and growth is student engagement.  Creating interactive moments and opportunities to engage and build connection is one of the biggest opportunities for creators today.
And we know that students want to feel connected to their instructors and their peers, but on-demand, online courses can sometimes feel isolating, and even unmotivating. In fact, learning is more impactful when it's communal, and ongoing rituals of coming together help to maintain that momentum, engagement and loyalty.
Today, your members can get even more value from your Community with Live Events. Synchronous learning rituals are a powerful way to teach, and an engaging way to learn—helping boost student engagement and keep the energy high in your Community.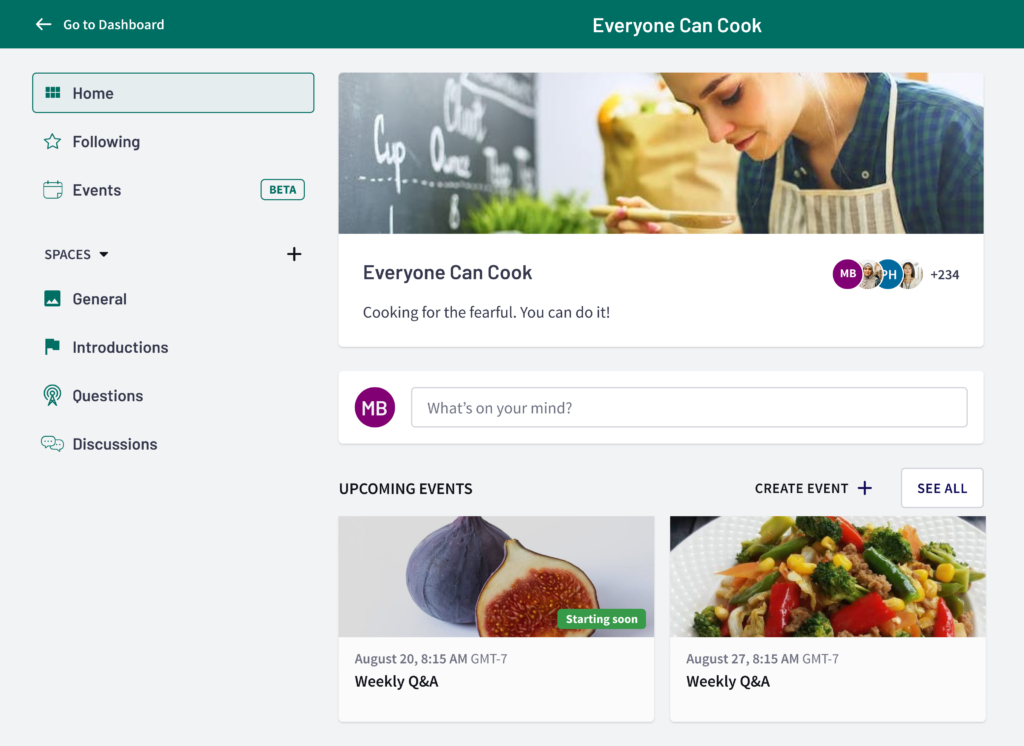 New to Thinkific Communities? Learn How to Create your Thinkific Community.
When you create or login to your Community, you'll see Events in the left side menu. From here, you can schedule, organize and promote synchronous learning activities like workshops, Q&A, office hours, coaching and more.
We built this with flexibility in mind, so you can use the video conferencing software of your choice, and then copy-paste the link into your Community to run your live event. You'll have the option to send automated event emails, inviting your members to RSVP to and attend your upcoming events. 
"Live Events are ideal for my students, and time-saving for me. I can very easily add live presentations and Q&A sessions without having to set up any complex integrations. My students can see what's coming up, it's laid out in a clear and appealing way, and really ups the engagement level within my Community."
– Sara Hammond, Founder, How Humans Heal 
Want tips on how to build an engaged community? Check out our guide on How To Build An Online Community.