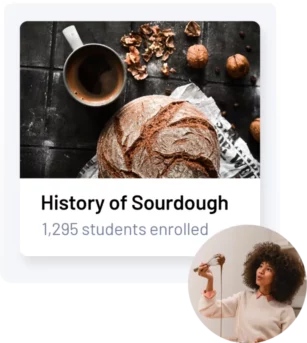 Create Amazing Courses
Turn your knowledge into learning products that command attention, create excitement, and delight learners with our curated collection of tools and features. From online courses with connected communities to live lessons and memberships, you can do it all directly through Thinkific to boost engagement and add variety to your course offerings.
DISCOVER FEATURE
Build Websites to Market Your Business
Create a professional web storefront to promote your online course — no coding skills required. Choose from our selection of ready-made, customizable themes so you can create a site that reflects your brand (and actually sounds like you).
DISCOVER FEATURE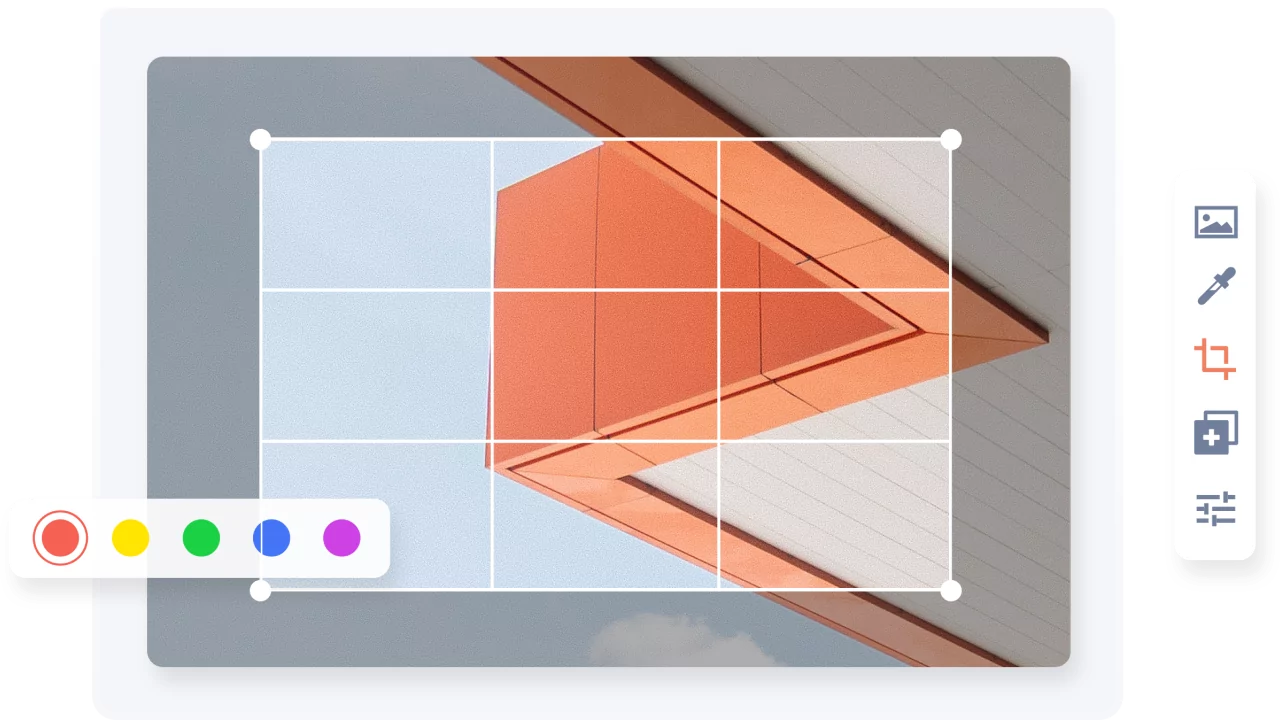 Generate Income By Selling
You bring the knowledge and expertise, we bring the tools.

Our built-in marketing and e-commerce features make it simple to sell and promote your learning products — without any annoying sales tactics.
DISCOVER FEATURE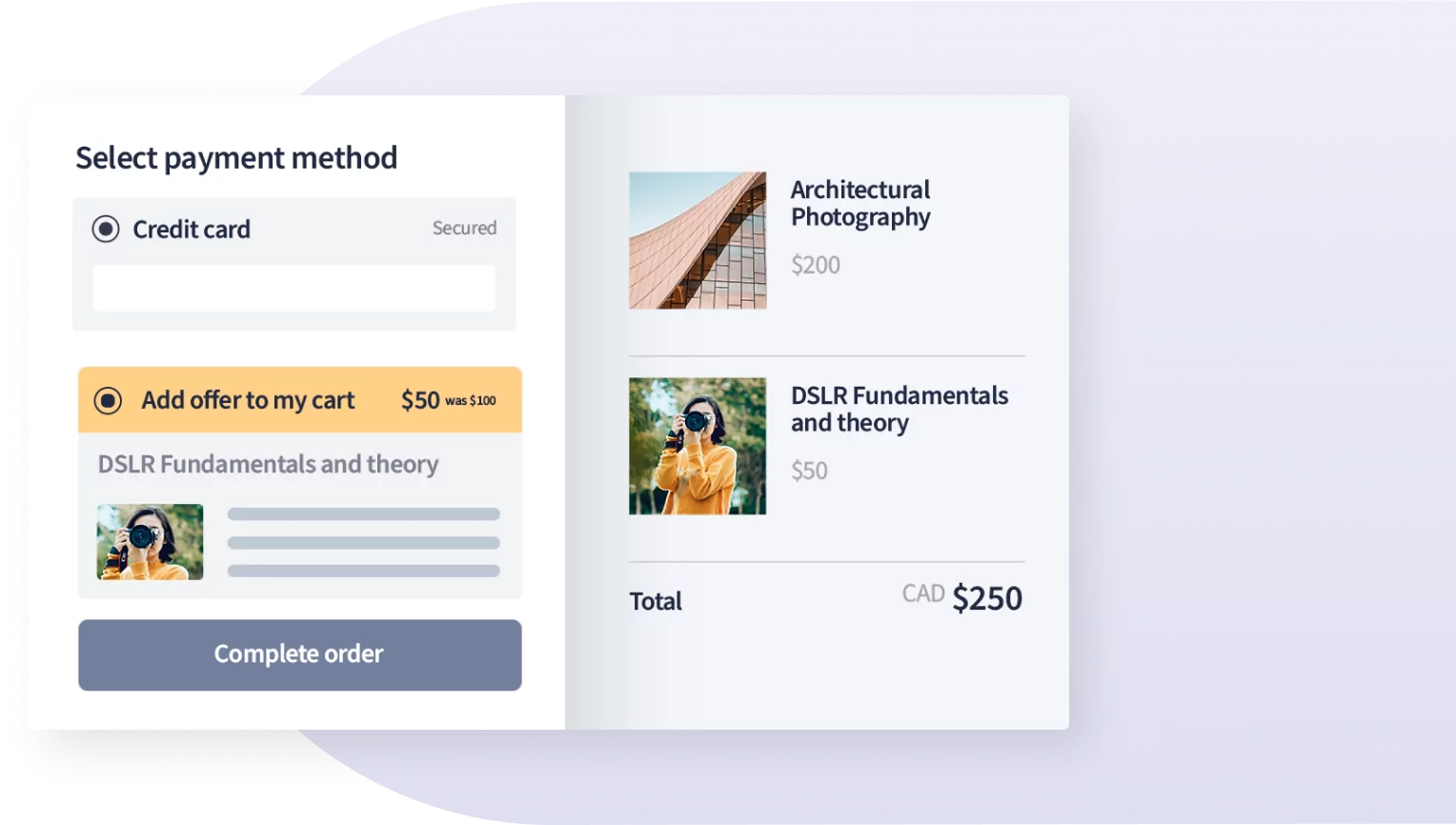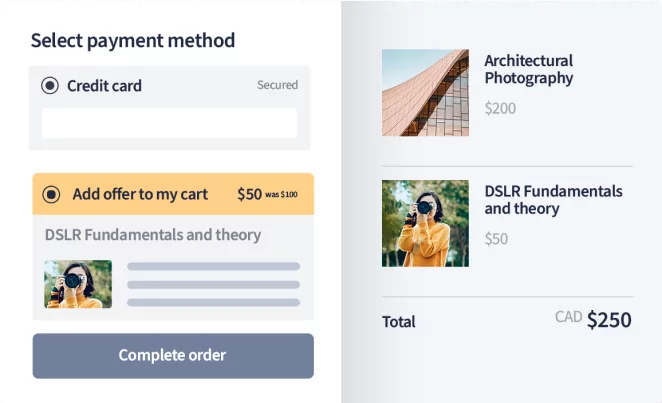 Engage With Your Learning Community
Enjoy the convenience of having one place to build and grow your learning community. Our Communities feature complements your online course offerings with exclusive members-only content, live lessons and events, and coaching.

You get total control over your content and business insights into your target audience, while your students get an even better learning experience. It's a win-win.
DISCOVER FEATURE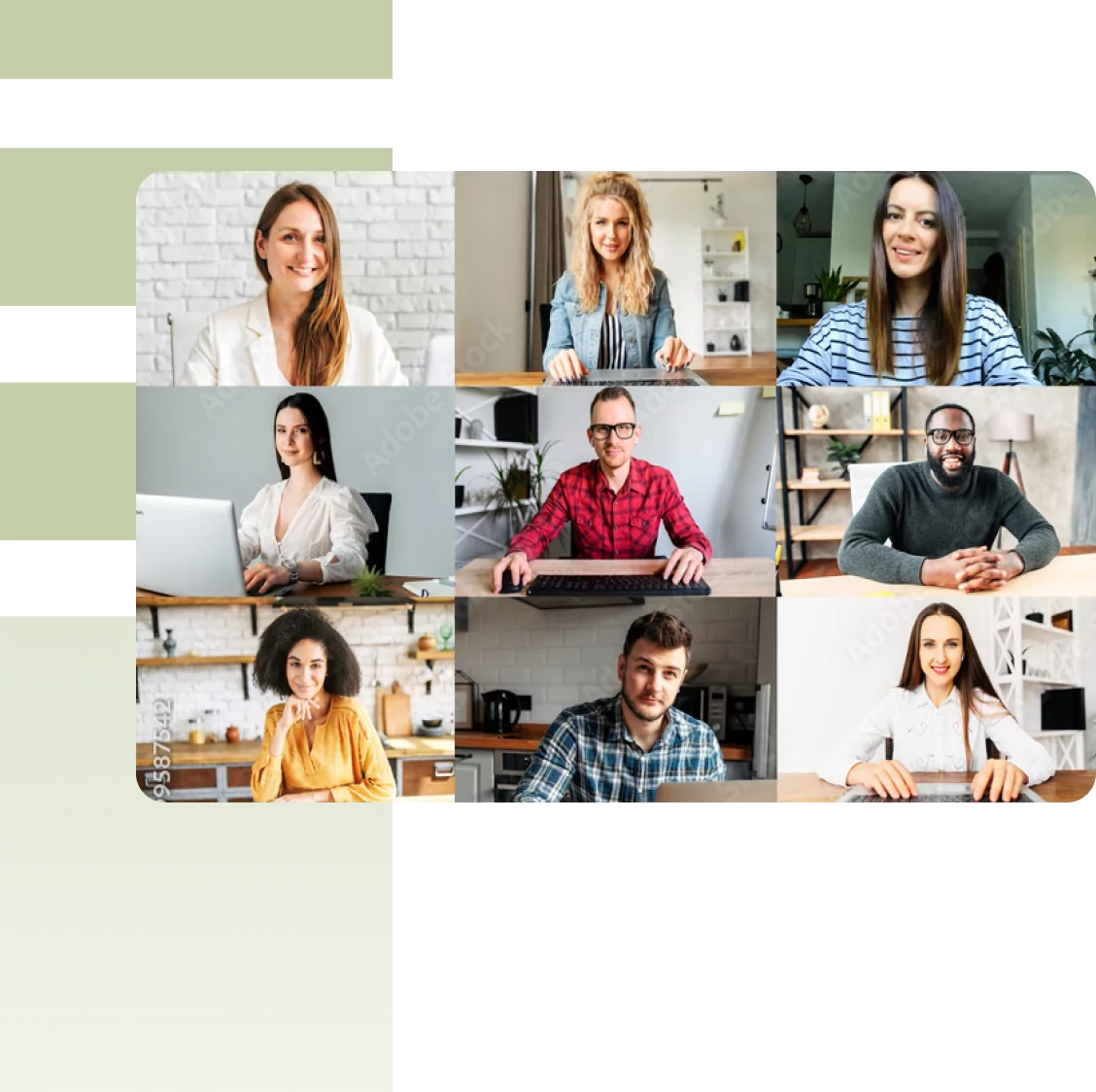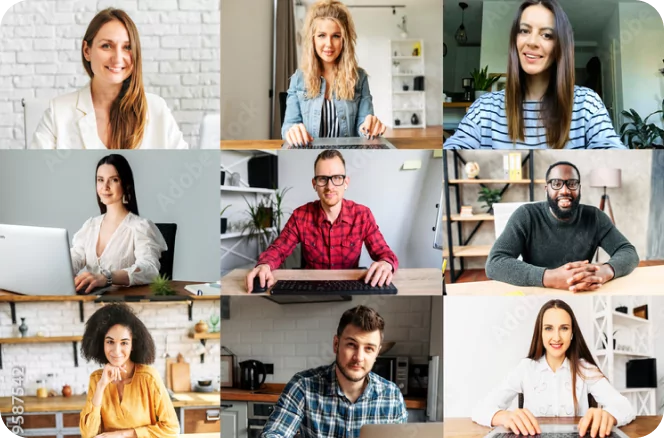 Grow and Scale Your Business
As your business needs grow, our apps and tools help you market your business and seamlessly build online programs that scale with your customers, employees, and partners. You'll get the flexibility and reliability you need, when you need it.
DISCOVER FEATURE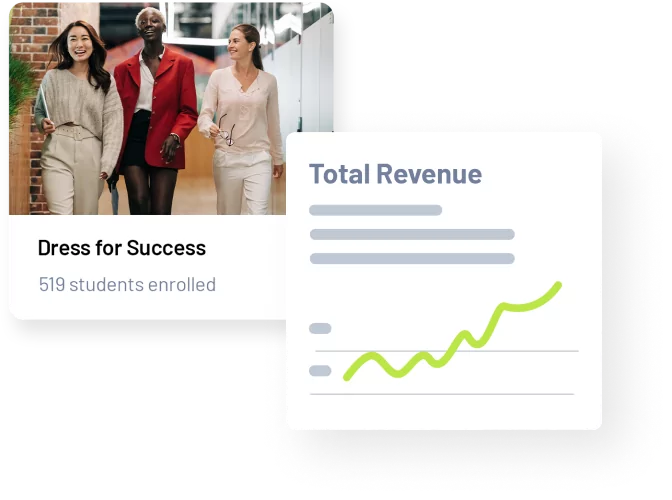 "When I started, there was no one really leveraging technology for coaching at the time. I knew teaching online would offer a distinct advantage for both my business, and my students… and I love how courses enable me to do what I love all day long!"

Jason Yee

Founder of Train 2.0 Hockey Academy

"This is an online course with a mission to drive social impact. We want to change the way the world perceives math and science. Math is simply just thinking, and this course is a completely refreshed view on how people perceive the subject."

Dr. Po-Shen Loh

Founder of Daily Challenge Math

"With Latrina Walden Exam Solutions, we wanted to flip traditional training for nurse board certification exams upside down. We are doing something that no one else is doing by connecting, educating, and creating a community of nurses that lean on one another because we're all in this together."

Latrina Walden

Founder of Latrina Walden Exam Solutions
Thinkific is the all‑in‑one platform to build amazing learning products.
Get Started Free