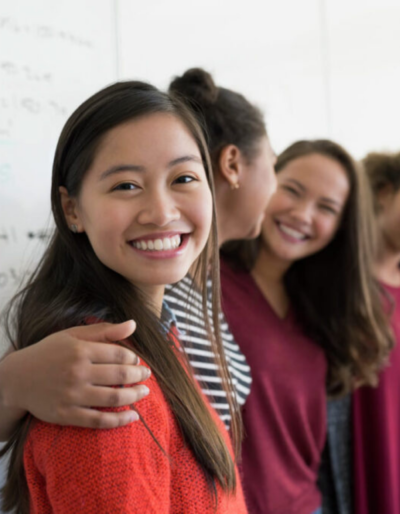 Building a more inclusive world through online diversity, equity, and inclusion training
Epoch Education is the national leader in diversity, equity, and inclusion (DEI) training, offering over 50+ in-depth courses to educators, students, and corporations across the USA. Their world-leading DEI trainers are transforming the way people engage with each other at home, school, and work and have a vision of building a more inclusive world, one relationship at a time.
Dr. Nancy Dome, Co-Founder and CEO of Epoch Education, identified a mechanism that allowed individuals to have difficult conversations in a productive and compassionate way. Her RIR Protocol™ - recognize it, interrupt it, and repair it - has become the foundation of Epoch Education's training courses. Through this approach, Epoch Education provides the space for individuals to resolve problems, foster connections, and show empathy for one another.
Prior to Covid-19, Epoch Education facilitated their training in-person across the United States. Then, in March 2020 when the country shifted to a digital environment, Dr. Dome and her team offered online education through Thinkific Plus without missing a beat. This shift has had a profound impact on the business and allows Epoch Education to deliver more impactful content to a wider audience in record time.
Through Thinkific Plus, Epoch Education offers personalized, engaging, and secure DEI training to their clients while improving the overall learning experience and enhancing their revenue.
QUICK STATS
119,000+
ENROLLMENTS
50+
COURSES
2-3
NEW COURSES A MONTH
"The goal was to impact educators specifically and industry leaders in general, to understand the roles they play in the experiences of the people they serve. The ability to create and support spaces where each individual gets to show up as perfect and whole as they are. Without the expectation that they assimilate to very narrow, eurocentric norms in order to be successful."Dr. Nancy Dome, Co-Founder & CEO, Epoch Education
Turning a vision of interactive e-learning into reality
HOW IT BEGAN
Dr. Nancy Dome's purpose is to support those who are most at risk to be marginalized in the traditional learning setting or work environment. Her journey started in the classroom teaching at-risk youth in alternative education programs, but when she discovered that she could only do so much as a teacher, she shifted to sharing her learnings with educators directly.
In 2014, Dr. Dome founded Epoch Education alongside her sister and since its inception, they had the vision to make it an interactive, e-learning company. Unfortunately, the education system was slow to change and at the time, wasn't ready for an online education model. It wasn't until Covid-19 sparked the adoption of online learning that this vision became a reality.
Spending years training thousands of people in-person, Dr. Dome and her team honed their material and delivery methods and felt confident in shifting their training online – it was just a matter of finding the right technology.
In the last year, Epoch Education has expanded its focus to include small businesses and corporations. It became obvious that equity was not just an education issue. Organizations are struggling with how to implement meaningful DEI trainings that can improve their climate and culture while simultaneously ensuring their ROI. The recent events surrounding the murder of George Floyd further emphasized the necessity for organizations to take a leading role in realizing the change that is needed to create an equitable work environment.
"By allowing us to provide content on a regular consistent basis, remotely, where folks don't have to get substitutes and don't have to miss work, we can have more impact and influence around changing the climate and culture, while saving our clients money."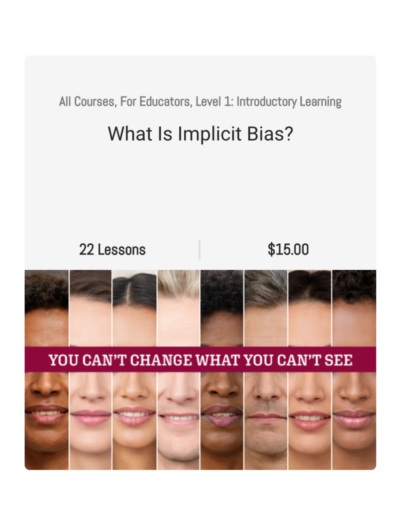 Reaching a wider audience than ever before
THINKIFIC PLUS AS THE SOLUTION
Thinkific Plus has allowed Epoch Education to offer course material in an interesting and dynamic way and is continually finding new ways to engage their clients. Through the use of multimedia lessons, personalized videos, PDFs, and quizzes, Epoch Education now has the ability to bring their courses to a wider audience and keep them engaged.
What previously would have been tough to do in-person is now considered seamless and easy. Epoch Education has been able to reach educators and industry leaders from across the country, deliver courses to audiences of up to 3500 people at once, and create new courses on a regular basis. Fuelled with a passion to change the education system, support an inclusive work environment, and equipped with Thinkific Plus, Dr. Dome and her team can focus on delivering valuable content with ease.
Improving the learning experience with Thinkific Plus
BUSINESS GROWTH WITH THINKIFIC PLUS
Since shifting their courses online, Epoch Education discovered that the online learning experience is more effective and impactful for their clients than ever before. The flexibility of combining self-paced lessons with live cohort-based sessions offers clients the space for reflection, discussion, and honest dialogue. Being able to provide solutions like never before, Epoch Education is on the fast track to scale.
"They get the content first, have an opportunity to digest it, think about it, maybe even talk to their peers about it. Then, we come in and do a live session with them. The engagement is deeper and it's more effective," shares Epoch Education's COO, Susan Callender.
In March, Epoch Education had a minimal online presence and in less than 8 months has over 100,000 enrollments and over 50 individual course offerings. While Epoch Education's mission lies with creating a more inclusive world, they aspire to be the number one provider of equity and inclusion content online.
Begin your DEI journey by signing up for their introductory course "What is Implicit Bias?" or learn more about Epoch Education here.
Epoch Education's favourite Thinkific Plus features
Certification for course completion
STUDENT EXPERIENCE
With Thinkific's certificate feature, Epoch Education is able to certify their learning experience to encourage course completion while also providing a valuable asset to quantify professional development.
Dedicated Customer Success Manager
WHITE GLOVE SERVICE
Pia, Epoch Education's dedicated Customer Success Manager (and notable rockstar), is a knowledgeable resource that their team turns to for support, guidance, and concerns with the Thinkific platform. This Plus-exclusive benefit has proved valuable when delivering their courses to record numbers of participants.In fact, when Epoch Education was planning a course that would welcome over 3500 participants at once, they turned to Pia to answer all their technical questions and even had her on standby for the launch, just in case. Having a dedicated point of contact who understands their business gives Epoch Education confidence in their online education platform.
Advanced security
ROBUST PLATFORM
One of the most important features for Epoch Education is security, especially for their young high school students. By switching from Thinkific's Terms of Service (written for solopreneurs) to the expanded Terms of Service reserved for Thinkific Plus clients, Epoch Education has extra peace of mind knowing their clients are learning within a highly secure environment.