From Y2K's Friendster to today's TikTok, the last two decades have seen social media platforms evolve in ways that have been incredible — and, sometimes, mind-blowing to witness. Back in the early 2000s, social media platforms like Friendster and Myspace emerged as means of communication, connecting users with friends and family around the world. By the turn-of-the-2010s — when Facebook, YouTube, and Tumblr arrived on the digital scene — social media took on a new role: people began using these platforms to share content.
Today, social media platforms are also helping people build businesses. Ryan Kaji of Ryan's World, for example, is an 11-year-old boy who reviews toys and games on his YouTube channel. At the time of writing, he has 34.8 million YouTube subscribers and, according to Forbes, makes $27 million annually from Adsense revenue, merchandise, and his own line of toys.
Ryan isn't the only creator who's managed to make a business out of social media. Other creators like Liza Koshy, Jimmy Donaldson (MrBeast), and Emma Chamberlain have all built successful businesses through social media. Together, these creators make up the creator economy.
So, what is the creator economy? In this article, we're giving you the must-know information on this game-changing digital phenomenon, as well as the lowdown on the best tools that content creators are using to power their digital businesses. Let's dig in!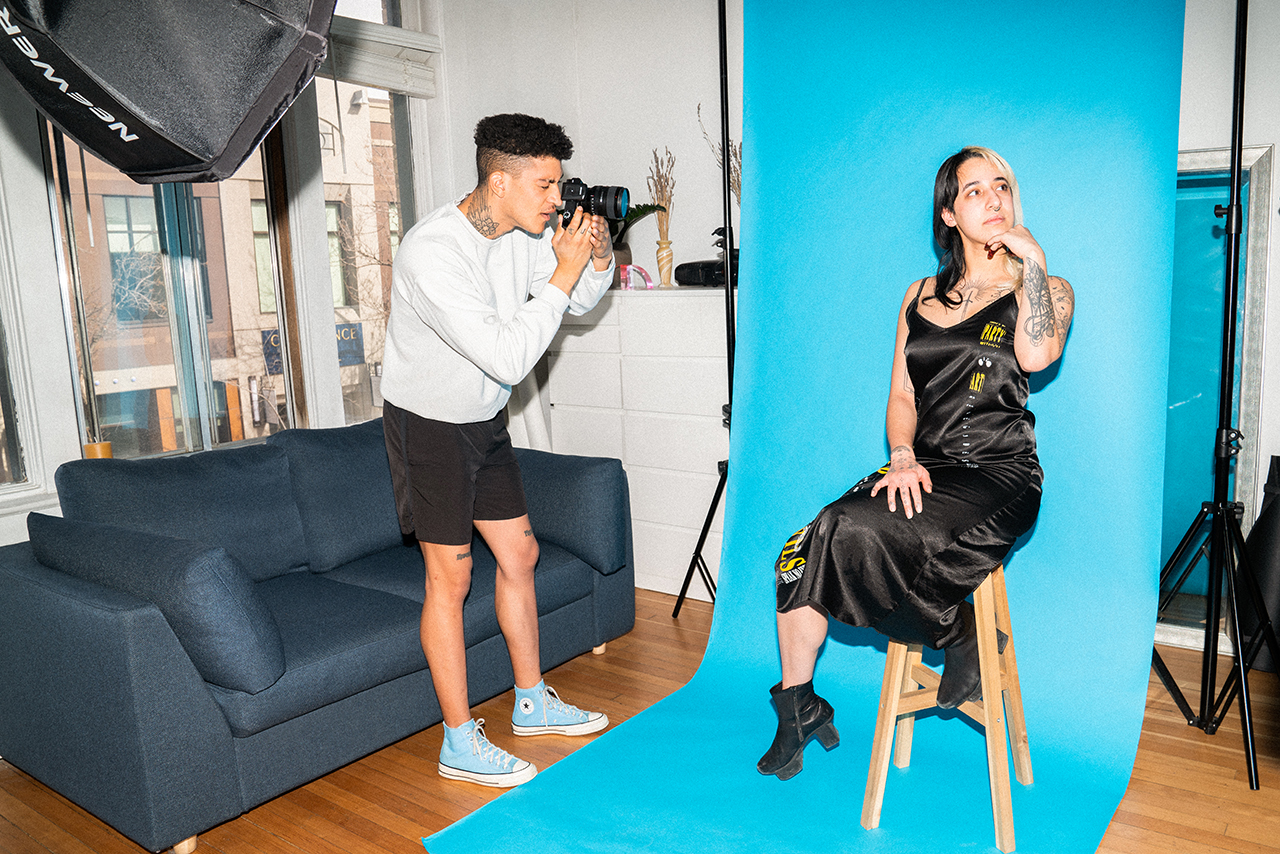 What is the creator economy?
The creator economy refers to businesses built by independent content creators, including social media influencers, podcasters, videographers, bloggers, comedians, artists, musicians, online course creators, and more. In addition to creators, this economy also encompasses the companies who build the tools these creators use to run their businesses, including content creation apps, e-commerce platforms, monetization tools, and more.
An estimated 50 million content creators make up the creator economy, and they build their businesses on social media platforms like Instagram, TikTok, YouTube, Facebook, Twitter, Twitch, and many more. These creators earn money through:
Ad revenue
Sponsored content
Paid subscriptions
Tipping
Merchandise
Live and virtual events
And more …

What are creator economy platforms and tools?
Creator economy platforms and tools are software that content creators use to run their businesses. The tools used by these creators differ based on the kind of content they create, the social media platform they use, and the goals they're trying to achieve.
For example, a creator that's looking to build a community will use a different tool than one whose goal is to monetize their content.
Similarly, a writer who writes opinion pieces may draft their articles on Google Docs, publish them on Medium, send them out to their audience as a newsletter through Substack, and build a community with Slack.
Depending on the size of a creator's audience, they may use the free version (with limited features) or paid versions (with advanced features) of these tools.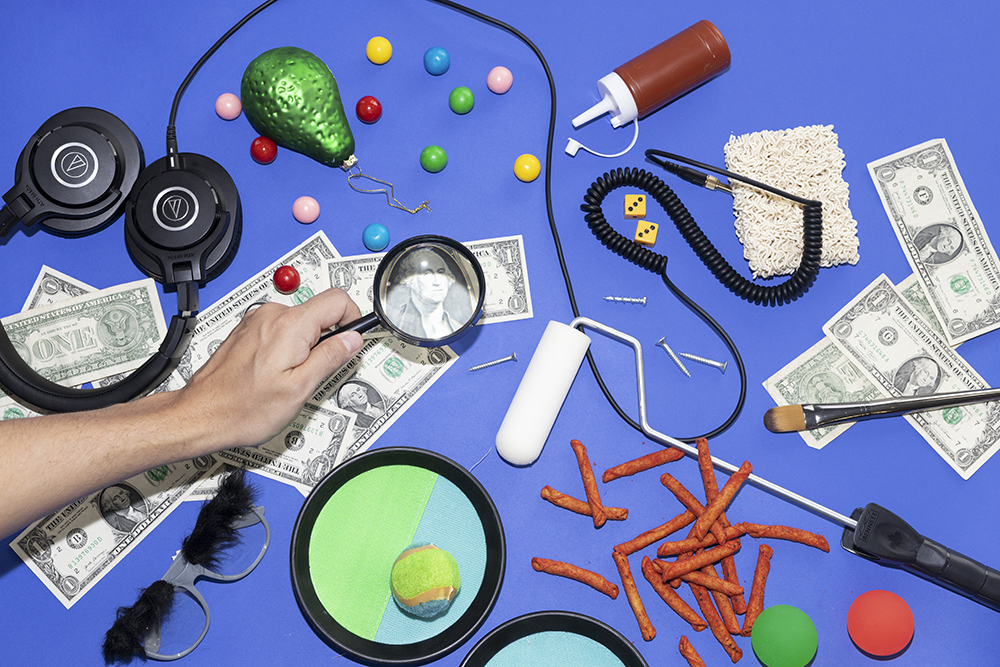 190+ top creator economy platforms and tools
We already know that creators use social media platforms like TikTok, Instagram, and YouTube to share their content, whether they're cooking videos or gaming livestreams. Besides these popular social media apps, creators often tap an additional set of platforms and tools that are built to help them run their businesses — things like selling their products, invoicing, and planning projects.
There are tons (tons!) of creator economy platforms and tools out there. Wading through the selection and even knowing where to begin can be overwhelming, whether you're a beginner or not. But don't sweat it — we've got you!
To make things easier for you, we've picked out the best-of-the-best creator economy platforms and tools, and sorted them into categories based on different types of creators and their goals.
Keep reading for a list of the top tools for content creators, including e-commerce platforms, project management tools, invoicing apps, and more.

Creator economy platforms and tools for YouTube
Back in 2005, YouTube was one of the very first platforms to usher in the era of the creator economy. Today, the video platform remains one of the most monetizable social media platforms, and many content creators are using it to their full advantage. Creators like Liza Koshy, Jackie Aina, and Lilly Singh all started on YouTube, and have now built huge businesses through the platform.
In the early days of YouTube, all you needed was a camera, a corner in your bedroom, and a dream. Now, it's a bit more complicated. The reason many of the best YouTube videos look effortless is that they actually take a lot of effort to make.
Making 10- to 20-minute videos takes hours of brainstorming, recording, and editing, not to mention the effort put into choosing the perfect thumbnail and background music. Thankfully, there are many applications and platforms that video creators can use to turn raw footage into polished content.
The best creator economy platforms and tools for YouTubers
---
Creator economy platforms and tools for Instagram
Today, Instagram has a whopping 2 billion monthly active users. Because of its widespread popularity, many creators have used the platform to launch their careers. In fact, 72% of content creators say that they use Instagram as their main content platform.
Creators on Instagram share content on a wide range of topics, including food, beauty, fitness, interior design, and pop culture. The only thing these creators have in common, regardless of their niche, is their devotion to aesthetics: Instagram thrives on beautiful images, stunning videos, and well-designed profiles.
To achieve the specific look they're going for, many Instagram creators use image filters and editing software, in addition to scheduling tools and video editing software as part of their creator tech stack.
The best creator economy platforms and tools for Instagram creators
---
Creator economy platforms and tools for TikTok
Launched in 2016, TikTok is one of the newest video-sharing platforms on the web. It's also one of the most popular social media platforms out there, with over 1 billion users worldwide. In the last few years, TikTok has had a major hand in shaping global culture, inspiring music and fashion trends, as well as launching the careers of superstars like Charli and Dixie D'Amelio, Khaby Lame, and Addison Rae.
In fact, TikTok has even changed the way we consume online content, ushering in the era of the short-form video and bringing about the launch of Instagram Reels, Snapchat Spotlight, and YouTube Shorts.
Initially, the platform was known as a place to find feel-good choreography, fun lip-syncing videos, and silly pranks. But today, many creators are also using the platform to share their knowledge, like giving career advice, posting work productivity tips, and even breaking down posing tricks for looking better in photos.
Within the TikTok itself, users can find a wide selection of filters, trending music, and visual effects. However, many creators prefer to use more advanced third-party tools to edit their videos and make them unique.
The best creator economy platforms and tools for TikTokers
---
Creator economy platforms and tools for writers
Short-form videos may be in right now, but some things never go out of style. Today, many creators still choose to pick up the proverbial pen and write for their online audience — sometimes even turning their writing into massive, successful businesses.
For example, Brian Dean turned Backlinko, his SEO blog, into a huge business that SEO software SEMRush ended up acquiring. Meanwhile, Huda Kattan turned her beauty blog, Huda Beauty, into a cosmetics lines that makes about $200 million in annual sales.
From blogging platforms to newsletter platforms, there are many creator economy platforms that help writers make money online. There are also platforms that help writers craft their drafts, check for spelling and grammatical errors, and distribute their content to their audience.
The best creator economy platforms and tools for writers
---
Creator economy platforms and tools for podcasters
Although podcasting was technically invented in 2004, it has only become popular among content creators in the last few years. Many content creators are now catching on to the fact that many people like to listen to podcasts during their morning runs, as they do chores, and on their commutes to work. That's why it seems that new podcasts (and podcasters) are popping up everywhere these days.
According to Triton Digital's 2022 podcast report, there are over 5 million podcasts today with more than 400 million listeners annually. These podcasts exist in many different categories, including comedy, sports, arts and entertainment, true crime, literature, and pop culture.
To make a good-quality podcast, creators need hardware like podcast microphones, mixers, and silencers to get great sound and eliminate auditory distractions. But they also need software to host, edit, and add the effects and sounds that bring everything together.
The best creator economy platforms and tools for podcasters
---
Creator economy platforms and tools for artists, musicians, and photographers
Up to this point, we've talked about web-based creators like YouTubers, TikTokers, and bloggers. But what about creators who create content IRL? Today, creators like painters, photographers, and musicians are also using social media to help them expand their reach. From illustrator to guitarist, each of these non web-based creators have their own stack of tools to make their art presentable to an online audience.
For example, photographers need image-editing tools to polish their images, and musicians must use mixing tools to record and produce their music. They also need platforms to share their art on, and some even sell their art on marketplaces to online art collectors as non-fungible tokens (NFTs).
The best creator economy platforms and tools for artists, musicians, and photographers 
---
Creator economy platforms and tools for managing your online business
Great creators seem to be able to do it all effortlessly, but the truth is that a lot goes on behind the scenes. Everything from a creator's web store to their social media posts are all fueled by a stack of back-end creator economy platforms and tools.
These include project management tools, hiring platforms, payment tools, and much, much more.
Project management tools
If you're subscribed to a YouTube channel or two, you've probably gleaned that most YouTubers upload new content according to some sort of schedule. Some YouTubers post bi-weekly. Meanwhile, over on TikTok, most creators prefer to post a new video every day.
This goes to show that consistency is key to building a social media following — no matter which platform you use. While each video, post, or podcast episode goes live based on a creators' upload schedule, these creators usually plan their content months in advance — and they use project management tools to do it. These tools ensure that creators don't miss a day, and that they put out content regularly to keep their audience engaged.
The best project management tools for creators include:
---
Analytics tools
Once you've put in the work as a content creator, the question becomes "is the work working for you?"
Creators who build businesses on social media need to use analytics tools to figure out whether their content is helping them reach their goals or not. These analytics tools measure a creator's social metrics, and help them identify what is working and what isn't. These tools help creators answer questions like:
What are my top posts this quarter?
Which online platform drove the most followers and engagement for my product launch?
What kinds of posts do my followers like to engage with?
What topics do my followers want me to post about?
How has my recent marketing campaign been performing?
Most of the major social media platforms, including Facebook, Instagram, Twitter, and YouTube offer built-in analytics tools. However, many content creators prefer to use third-party analytics tools, as they present additional analytics in a more user-friendly way.
The best third-party analytics tools for creators include:
---
Payment tools
Creators who run online storefronts or sell digital products need a payment processor to accept payments from customers.
Some of the best payment tools creators can use are:
---
Hiring and recruitment platforms
Many digital creators start their social media-based businesses on their own without any outside help. However, as their audience and business grows, they have to hire other people to help them manage different aspects of their business. A YouTuber might need a video editor. A podcaster might need a social media marketer. Some creators might need even more freelancers to help them out.
You can directly inform your audience on your social media profiles that you're currently looking to hire someone to fill a specific role. Alternatively, you can post these job opportunities on hiring platforms to increase your chances of finding experts to help you grow your business.
The best hiring and recruitment platforms for creators are:
---
Finance software
As a creators invests increasing amounts of cash into their business, they'll need reliable accounting software to help them track their expenses, manage their inventory, and send invoices to brands.
While there is accounting software that works for any business (such as QuickBooks), there are newer tools that are specifically created to help content creators, like Karat, a financial services startup for creators.
The best finance software for creators are:
---
Social scheduling tools
Social-first creators are those who primarily use social media platforms (like TikTok, Instagram, and Twitter) to build their audience. Other creators — like podcasters, musicians, and the like– rely on these social platforms to expand their reach and promote their work.
The problem is that it's hard to maintain a stringent posting schedule, especially if that means uploading new content every day. Social scheduling tools help eliminate this problem by allowing creators to prepare their posts and schedule them in advance. This way, they'll be able to focus on work without having to worry about missing a day.
The best social scheduling tools for creators include:
---
Advertising and affiliate marketing tools
Like brands, creators can use advertising to expand their reach and increase audience engagement. This includes creating and purchasing search engine ads, like Google Ads, or social media ads, like Facebook and Instagram ads, to get more eyes on their business.
However, creators can also make money through affiliate marketing, which is a slightly different form of advertising. When a creator has a large and dedicated following, they're able to promote trends, inform opinion, and, ultimate, drive their followers' purchasing decisions. Affiliate marketing programs allow creators to advertise third-party products and receive a cut of the purchase they drive. Neat, right?
The best advertising platforms and affiliate programs for creators include:
---
 E-commerce platforms
As content creators' businesses grow, they usually seek to diversify their revenue streams. While advertising and affiliate programs are great ways to do that, many choose to create and sell their own products.
For example, Emma Chamberlain created Chamberlain Coffee, her own brand of coffee and tea products. Similarly, Jackie Aina founded her lifestyle company FORVR Mood, selling scented candles directly to her audience. Other creators, like Miss Excel, sell digital products like online courses to their audience.
To sell these products, creators need e-commerce platforms like Shopify or Gumroad, that allow them to set up and manage online storefronts. These e-commerce platforms also offer tools that creators can use to promote their stores and scale their businesses even further.
The best e-commerce platforms for creators include:
---
Fan monetization tools
Many social media platforms today are free to use. This means that, while content creators are able to build an audience on these platforms, they're not necessarily getting paid by their audience for the content they put out. Typically, they only get paid through advertising or selling products.
However, the rise of the creator economy has paved the way for fan monetization tools, which help creators earn money directly from their followers. These tools, such as Patreon, enable creators to offer exclusive content to their fans for a membership fee, which can be a one-time payment or a recurring fee.
If a creator is knowledgeable in a particular subject, they can offer ebooks or online courses that their audience can pay to access. Or they can simply ask for tips from their audience through apps like Buy Me a Coffee or Venmo.
The best fan monetization tools for creators include:
---
Online course platforms
Creators who have a lot of knowledge in their niche can create online courses that their audience can purchase. A great example of a creator who's diversified their income through online courses is Kat Norton, founder of Miss Excel.
Under the name @miss.excel, Norton started her career journey by posting on TikTok, where she made fun videos teaching people how to use Excel. Her videos soon went viral, and after her TikTok follower count hit 100,000, she decided to offer more to her audience with an online course.
Since 2020, Norton has created multiple online courses about Excel and other Microsoft and Google software. Her business, Miss Excel, now brings in approximately $2 million a year.
While online courses are great for generating passive income, creators can also benefit from creating online courses in other ways, including:
Positioning yourself as an authority in your field

In the creator economy, it's not enough to just be a content creator — you'd want to be an expert. Creating online courses show your audience that you're the go-to person or thought leader in your field.

Generating new leads

Online courses can help creators generate new leads for different parts of their business. For example, a course creator who works as a content marketing consultant can get new leads through a content marketing-based online course. Because the course demonstrates that the creator has experience on the subject matter, businesses find it easier to trust said creator to help them take their content marketing strategy to the next level.
Here are some tools creators can use to build their online courses:
In particular, Thinkific is a user-friendly online course platform that provides creators with the necessary resources to make their course engaging.
For example, creators can add quizzes, tests, assignments, surveys, and captions/subtitles to their courses with Thinkific. There are also integrated tools that can help creators promote their courses, automate their emails, and convert new leads. And if they want, creators can host cohort-based courses where they teach a group of students at once.
---
Community platforms
Many successful content creators didn't achieve success because they had a large following per se. They became successful because they managed to turn their audience into a community.
Take Jimmy Daly as an example. Daly created a free Slack community of over 10,000 content marketers and freelance writers from companies like Airtable, Animalz, Clearscope, and Udemy. Since the time Daly started the community, he's created a job board, sold ebooks, started a podcast, and even created a paid version of the community.
The best community platforms for creators include:
---
Event tools
Being a successful creator is all about engaging your audience. While there are many ways to communicate with your audience online, some creators like to engage their audience IRL through meet-ups and events.
Those who want to meet up with their followers offline organize meet-and-greets, setting a specific date, time, and location, and selling fans tickets to attend. On the other hand, creators who prefer virtual meet-ups might go live with their audience, talk to them on their podcasts, or host digital events using platforms like Airmeet.
The best event tools for creators include:
---
Link in bio tools
Creators who have a presence on multiple social media platforms need a way to organize and display all their content and important links in one place. That's where link in bio tools like Beacons and Linktree come in.
These tools allow creators to showcase links to their different social media channels, online store, website, tip jar, and more on a single landing page, making it easy for their followers to find them.
The best link in bio tools for creators include:
---
AI tools
Since the launch of ChatGPT in November 2022, artificial intelligence (AI) has become a hot topic among the content creator community, with creators discussing to what extent AI tools will change how they produce content.
As people consume more content across different platforms, content creators (and, especially, independent creators) are finding it difficult to keep creating quality content at the pace which their audiences demand. AI tools can help bridge this gap.
AI tools can help creators:
Generate content ideas for different channels

Whether it's a newsletter idea or an Instagram caption, AI tools can provide you with hundreds of ideas and topics to help you brainstorm new content.

Personalize content

Creators who cultivate niche communities (for example, vegan meals for diabetic patients) and need to create super-specific content can use AI tools to do just that. The right AI tools can help you tailor your messaging to your target audience based on their interests.

Edit content

Although it's not advisable to publish AI-written articles, AI tools can help bloggers with their writing process, including outlining, spell checking, editing, and proofreading. This helps improve the quality of the final draft by catching errors that creators might not have noticed.

Make their content more accessible

No matter the kind of creator you are, AI tools can help you make your content more accessible. This includes translating your text to speech, or adding captions and subtitles to your videos.

Search engine optimization (SEO)

For creators who rely on SEO (especially bloggers), AI tools can scan content and point out opportunities to further optimize their content.
Here are some of the best AI tools for creators:
Use creator economy platforms and tools to boost your online business
Without the tools listed above, many online businesses wouldn't have grown to the level they're at right now. Creators use these tools to plan content, set up storefronts, expand their reach, manage their finances, and monetize their audiences and content, among other things.
The creator economy is still on the rise as more people turn their social media accounts into actual businesses. As more creators emerge, so will more tools geared toward helping them realize their goals. For now, these are just some the best of the best creator economy platforms and tools to help you launch and grow your creator business.
Follow The Leap on TikTok, Instagram, and YouTube for more creator tool and platform reviews. We also make a newsletter.