Think you have to be an influencer to secure a brand partnership? Think again!
Brand partnerships can be a brilliant source of revenue for coaches, course creators, experts, and entrepreneurs alike. You just need to know how to position yourself to take advantage of the many, many (many, many, many!) opportunities out there.
To learn more about the different types of brand partnerships and how to open up this new revenue stream for your business, we sat down with Afua Osei at our Think In Color 2021 conference.
Afua Osei is a Partnerships Strategist helping coaches, course creators, and entrepreneurs build the skills, systems, and confidence they need to secure partnerships with their dream brands. Co-Founder of She Leads Africa, Afua built the brand relationships to generate nearly $1M in corporate revenue through innovative brand partnerships, including Facebook, Google, Unilever, Visa, and L'Oreal.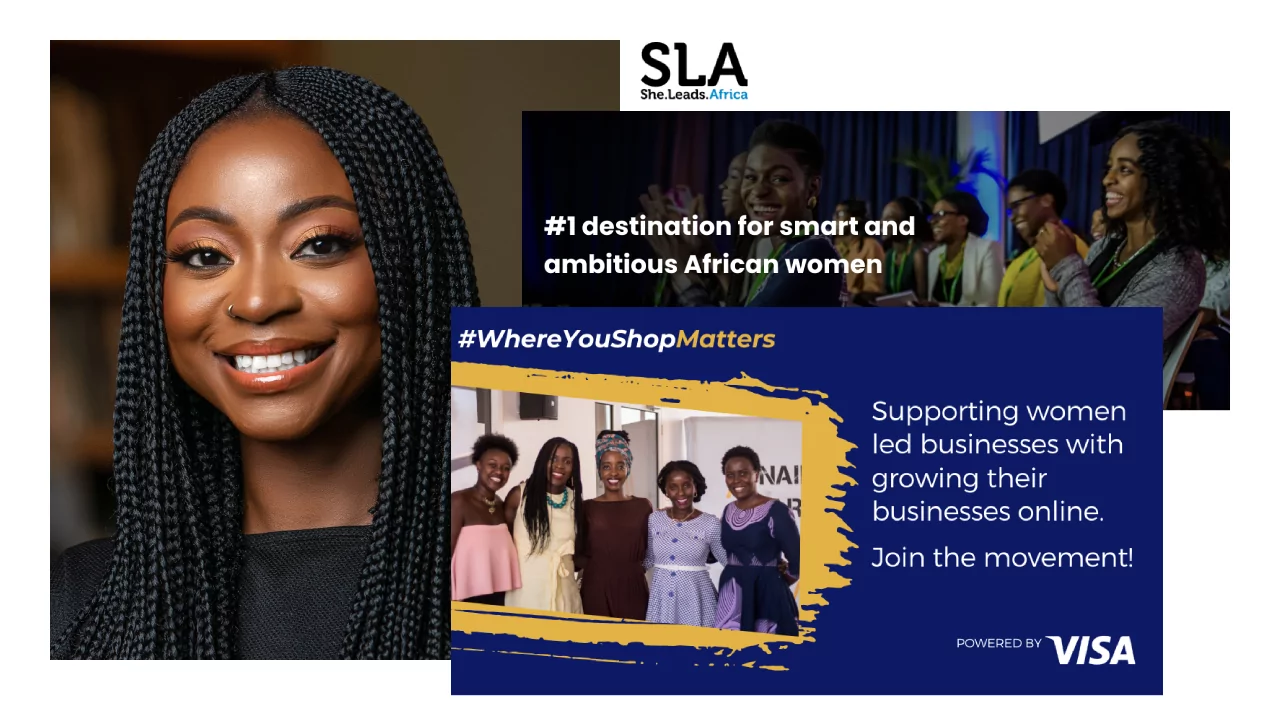 Read on or jump ahead to find out everything you need to know about brand partnerships — plus the best co-branding examples to show you how it's done…
What is a brand partnership?
Simply put, a brand partnership is a strategic agreement between two or more businesses. A brand partnership is designed to help both companies add extra value to their products and services.
Depending on the terms of the brand partnership, it can help to increase brand exposure, open up new markets, or boost awareness for the brands involved.
A perfect example of this? Think back to when you were a kid and you went to McDonald's for a Happy Meal. The burger and fries would always come with a little toy — and often these toys would be tied to a new or upcoming movie release. Disney would pay for the toys and in exchange kids would get hyped for the movie. That's a brand partnership in action!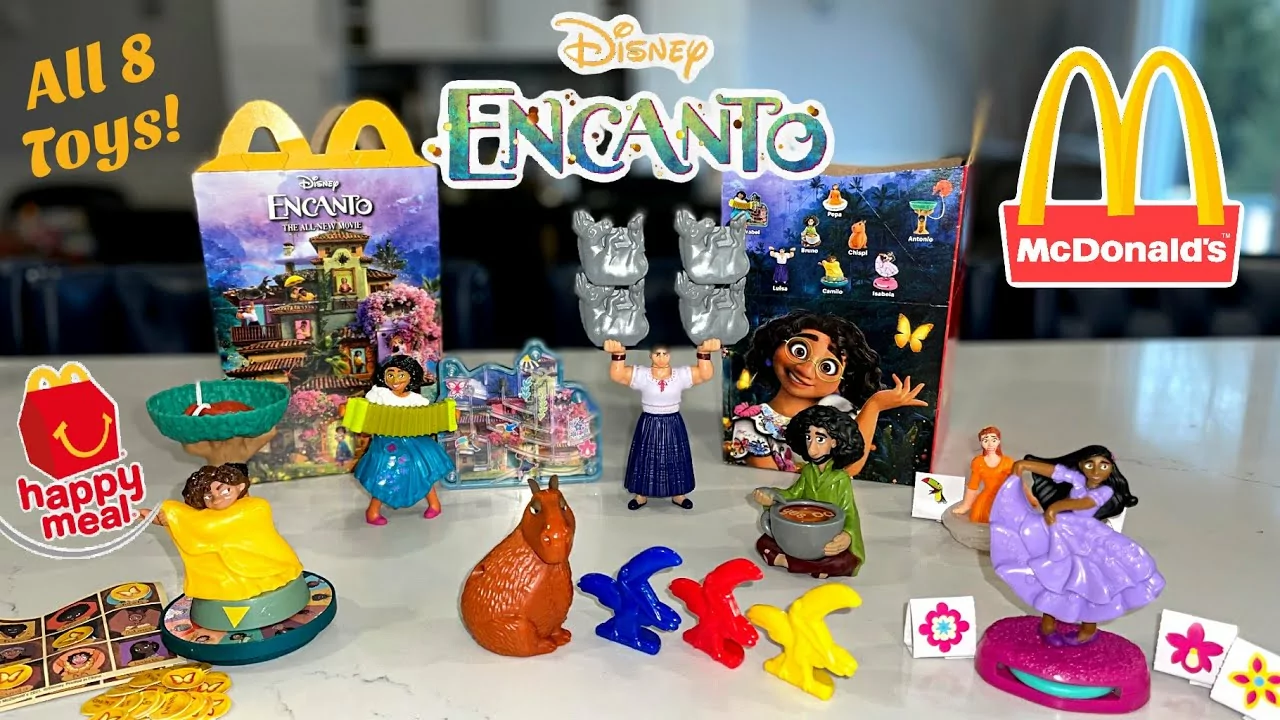 When it comes to entrepreneurs, a brand partnership is any time you get paid by an organization, a corporation, a nonprofit, or a business. (These are typically known as brand partnerships or co-branding partnerships but for all intents and purposes, it's really anytime you work with a corporate client.) A brand partnership is any business relationship you have with another business — not a consumer.
Types of brand partnerships
There's a whole range of different ways you can partner with brands to expand your business and increase revenue. Here are three types of brand partnerships that are best suited to educators, experts, and entrepreneurs. 
Content marketing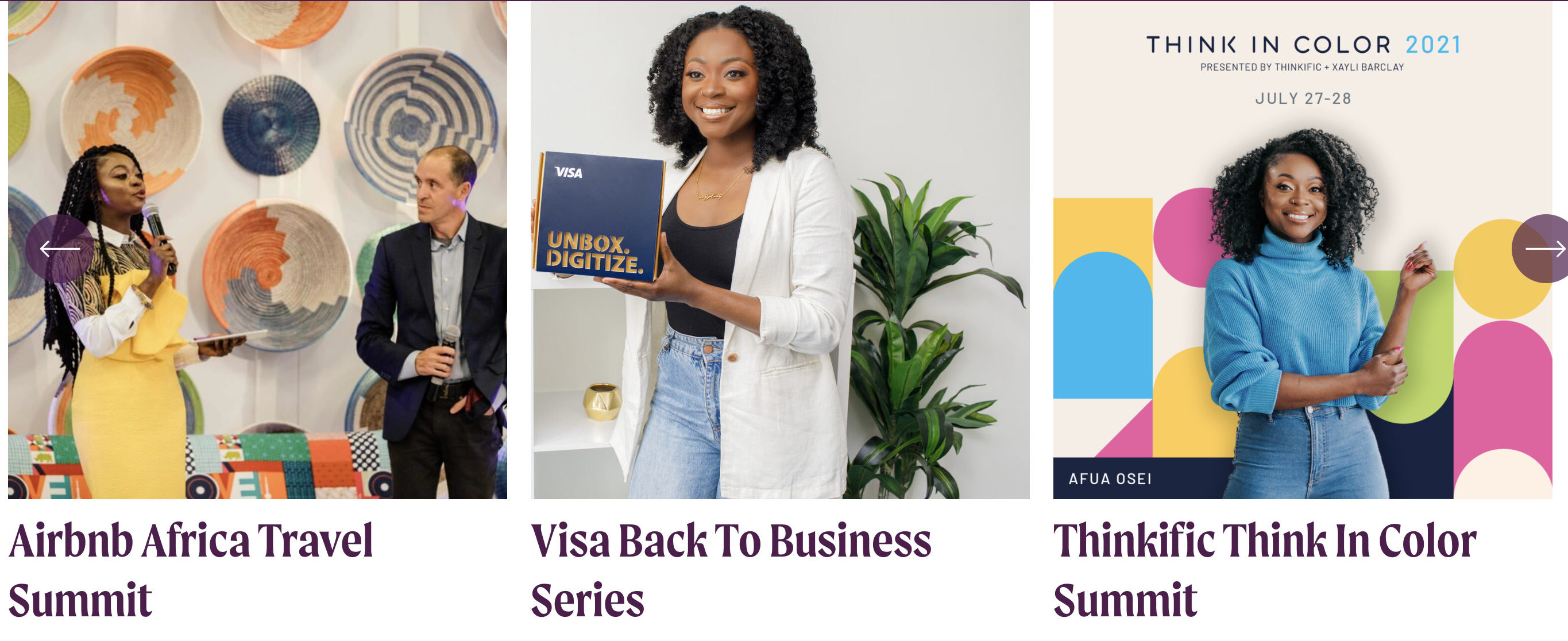 A simple way to form a brand partnership is to collaborate with another brand on content. You can create relevant content for or with another brand, including videos, blogs, white papers, and podcasts. The aim is to create high-quality content that publicizes your brand and expertise and adds value for your partner brand too.
You can either create guest content for your partner brand or co-collaborate with them on content. For example, as well as being a Think In Color speaker, Afua has also partnered with Google, Microsoft, Airbnb, and Facebook to create content, speak at conferences, and be a guest on podcasts.
Co-branding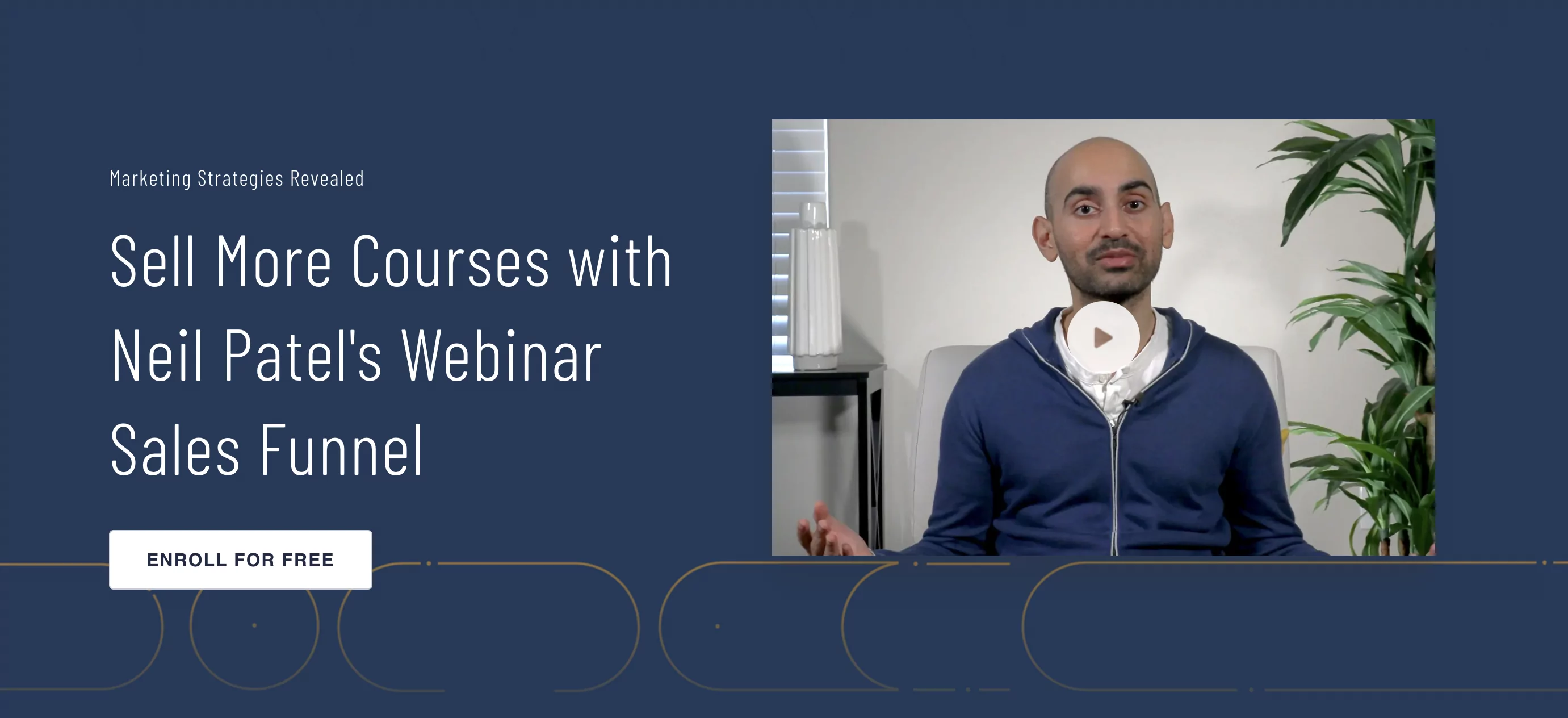 Co-branding is another type of brand partnership involving working together with a brand to create a new product or enhance an existing product. The goal of this type of brand partnership is to create products that are valuable for both brand's audiences.
There are loads of co-branding examples out there. Here at Thinkific, we love co-branding partnerships as they bring new products and expertise to our audience. Check out this co-branding partnership we did with Neil Patel to create a course for course creators on building a webinar sales funnel.
Sponsorship
Sponsorship opportunities are another common type of brand partnership that can be really useful as a revenue stream for entrepreneurs and course creators. These involve advertising a partner business, such as through sponsored content, events, webinars, and podcasts.
One example of this type of brand partnership comes from Danielle Desir, founder of The Thought Card, a podcast on travel and personal finance. When Danielle's podcast reached around 80,000 downloads in total, she started forming a wide range of brand partnerships with international travel brands.
Danielle's top sponsorship opportunities come from tourism boards in cities like Rochester, New York, and Tempe, Arizona. Danielle also partnered with brands like Expedia to create sponsored content. She has since gained enough revenue from these type of brand partnerships to be able to quit her job and become a content creator full-time.
How to secure a brand partnership for your business (step-by-step guide)
You have a business, you have an idea, you know the brands or the clients that you want to work with — so what's stopping you from securing a brand partnership? What is keeping you from going out there and talking to them? Afua shared her tips on how exactly you can secure a brand partnership and the step-by-step process she uses to write a winning pitch.
1. Know your product
The first step to securing a brand partnership is to know what you're offering brands.
Right now, you probably have a B2C product that's aimed at consumers — like an online course or coaching program. How do you adapt that for other brands and businesses? What can you offer brands using your current products and expertise?
Your product for a corporate client or brand partnership will probably fall into two major categories: knowledge and experiences.
Knowledge 
Knowledge is what you have in your brain as an expert, a coach, and a consultant. This first offering is based on your ability to take your knowledge and use it to solve a problem that other brands have. It's all about how you monetize your expertise to create something valuable.
For example, say a national bank is looking to help high schoolers with their financial literacy. As a money expert, the bank could turn to you to be a spokesperson for the program and deliver a training program to high school students on behalf of that institution. This is a co-branding example where you're using your knowledge to build a successful brand partnership.
Experiences 
The other option is experiences, which is essentially your ability to bring people together both online or offline. A brand partnership based on experiences involves you bringing your brand partner into an experience that you create, such as a webinar, retreat, or workshop. 
For example, if you're a food podcaster focused on chefs and regional cooking, you could organize an event working with a brand partner to host cooking tutorials, live demos, food tastings, and more. This is an example of an experience-based brand partnership.
Your brand partnership opportunities rest on your ability to translate your products and expertise into something that will work with other brands. You need to think about where each brand would fit. How will you collaborate with them and integrate them into your brand?
Regardless of your industry, your niche or your field, there is a way for you to create a brand partnership that is beneficial for your business. But to be successful, you have to decide what it is you want to deliver, what you want your product to be, and how you're going to package it in a way that makes sense for a corporate client or a brand. 
2. Research partnership opportunities
Now you've got a clear understanding of what you can offer brands and the opportunities you can take advantage of, the next step is to research potential brand partners.
The process of finding a brand partnership always starts with thorough research. Make a list of at least five brands you want to partner with. Then look at exactly what they do and what they currently offer. If they've done brand partnerships in the past, look at what that involved and the types of brands they've worked with before.
The more research you can do, the better. That way you can make sure your pitch is targeted and relevant.
3. Build relationships with your chosen brands
Next up is relationships. To build a brand partnership, you first need to build a relationship with your prospective client.
Most brands will want to get to know you before they agree to invest in a brand partnership. They'll probably want to have seen your work before to give them an understanding of who you are and what you can do. This is simply a way for them to ensure that you can actually deliver on what you say you can — before they put their reputation on the line.
You can build relationships with brand partners in a variety of ways but the two biggest factors that will determine whether or not a brand says yes will be your reputation and your network.
Reputation
One of the most important deciding factors in any brand partnership is your reputation. This is where digital content can be a really powerful tool. When you have existing content, brands are able to see your personal brand at work and get a sense of whether or not you're the right fit for them. By looking at your content, potential brand partners can get an idea of your style, your vibe, and how you present yourself.
Once you successfully secure one brand partnership, you can then use this as a case study to show your work to other brands. Future brand partners will be able to see the quality of your content and get excited to partner with you too.
Network
Your network can also be a key tool for building relationships with brand partners. To grow your network, it's important to be in the spaces where your ideal clients are, including LinkedIn groups, networking events, webinars, and sponsored events. 
When you meet brands in this space, introduce yourself and tell them a bit about what you do. As Afua says, it can be as simple as:
 Hey, this is who I am. This is what I'm about. I'd love to learn more about your organization and see if I can be of service, if I can be of value.
If you can build an authentic relationship with a key stakeholder in the company, it increases the likelihood that you'll secure a brand partnership in the future.
4. Make your pitch clear
Once you've got an idea of which brands you want to target and you've established a relationship with them, you need to craft your pitch. (Because brands won't know that you're ready to work with them until you tell them you're ready to work.)
Your pitch doesn't have to be complicated. It doesn't need to be long or convoluted. Keep in mind that a pitch is just a conversation starter. It's an opportunity for you to say hello, explain your offer, and open up a dialogue to see if the brand might be a good fit. 
Here's the handy template Afua uses to pitch brand partnerships:
Paragraph 1: Who are you and why are you talking to them?
Everybody is busy so get straight to the point with your brand partnership pitch. In the first paragraph you need to be explicit — tell your potential brand partner exactly what you want from them and why you're getting in touch.
Make sure you add:
Your name

Your brand

What you want from them
Try something like this:
Hi, my name is Afua, I am a digital media entrepreneur and a partnership strategist. I'm reaching out because I would like to collaborate with you on your upcoming event as a guest speaker.
Paragraph 2: What makes you qualified?
The second paragraph is where you tell brands why they should pick you. What is your credibility? Why are you qualified to be asking them for something? What makes your brand unique?
There are probably a lot of people reaching out to the same brands so you need to be clear in your email, DM, or message. Don't shy away from the things that you're good at. Be upfront and tell brands why they should want to work with you.
If you've been successful in producing results for your other clients, mention it here. For example, if you've sold your products in three different countries or you've been featured in different big name media platforms, add that in.
Paragraph 3: How are you going to help them?
Paragraph three is your chance to outline how a brand partnership will benefit them. How will you help them? What are you bringing to the table? Why is a brand partnership good for both of your brands?
Tell your potential brand partner how your skills will help them specifically — whether you have expertise in increasing sales, training people, boosting brand awareness, or something else entirely. Connect it back to their brand and what you can do for them.
Paragraph 4: Next steps
Now, it's time to close your pitch. Let brands know the next steps they should take — such as setting up a call, arranging a meeting, or asking to be referred to someone else in their office.
Your goal should always be to get somebody on the phone, on a Zoom call, or in a meeting because that's when you'll be able to tell them who you are and what you're about. Be clear about what they should do next. Think of this like your call to action (CTA).
Subject line
The bonus pitch is your subject line. Everyone should know what you want from them just from your subject line. 
Remember, people are busy so your subject line needs to be clear and concise. Ideally use no more than nine words or 60 characters. 
The aim is to make your pitch clear and succinct. The shorter, the better. 
5. Maintain relationships long-term
The secret to a successful brand partnership business model is consistency. Your business will be built on your ability to maintain relationships long-term with your brand partners.
When you secure a brand partnership and execute the project, that's not the end of your relationship. Ideally, you'll be able to convert that one opportunity into multiple opportunities. Your brand partners might even refer you to other brands to work with.
If you can keep the conversation and the relationship going, you can transition your brand partnership from a one-off project into a longer term engagement. 
Keep track of every potential brand partnership in a spreadsheet so you know who you're in contact with, who you've pitched, and who you're negotiating with. You can also use tools like HubSpot or Salesforce to track your conversations. 
Remember: somebody who says no to you in 2022, may still come back with an offer in 2023 or even 2025. Focus on maintaining any and every brand relationship, whether they've converted into a brand partnership or not. You never know what will happen down the line.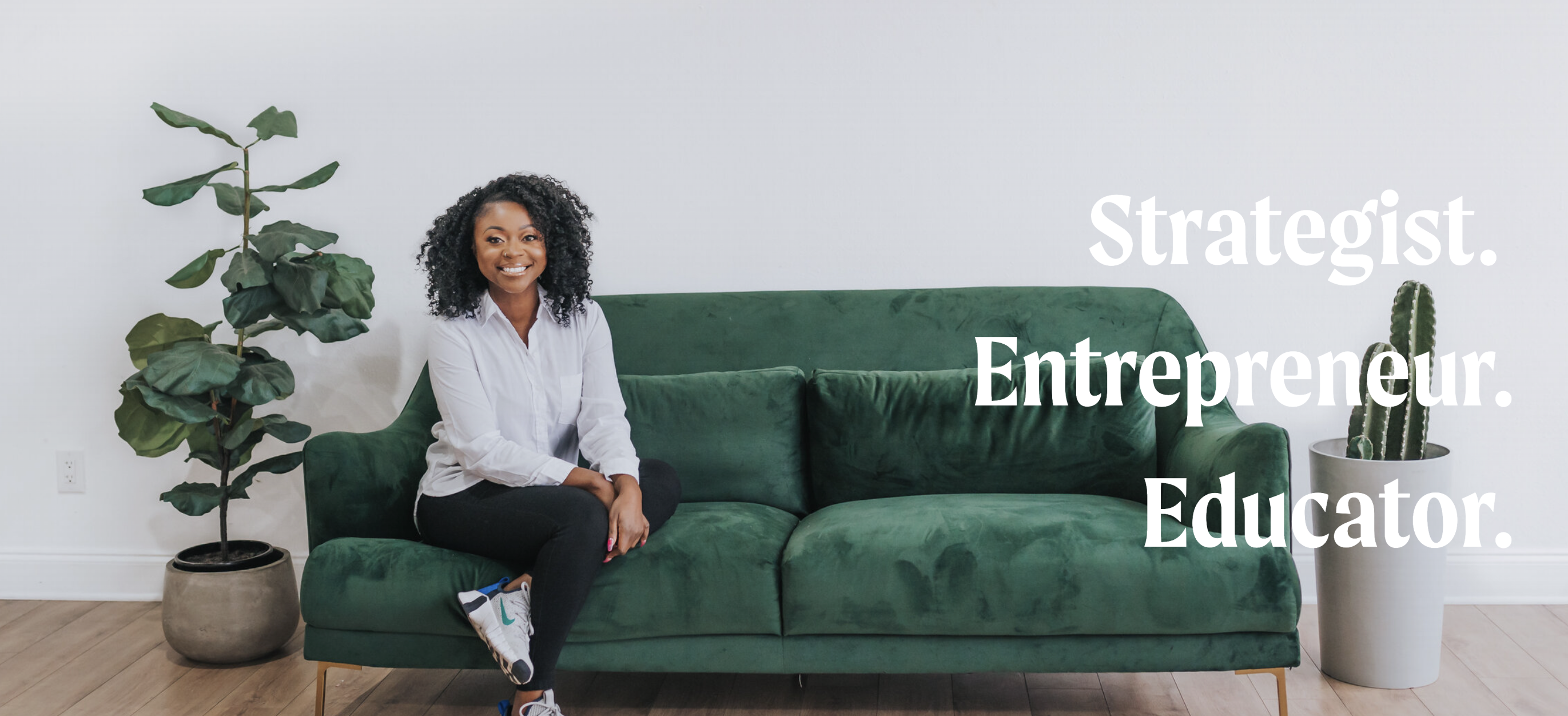 3 expert tips to secure your first brand partnership
Now you've got the basics down, it's time to start reaching out to see what partnership opportunities are out there. But before you start sending out emails, Afua has a few final tips to keep in mind.
1. Don't wait until you're an influencer
The biggest mistake entrepreneurs make is thinking that you need to be an influencer to secure a brand partnership. Huge numbers of entrepreneurs miss out on co-branding opportunities because they don't think they have what it takes to win that business.
While influencers are the most common and visible source of brand partnerships around today, you don't have to try to compete with them. To get a brand partnership for your business, all you need is the ability to solve problems, position yourself for opportunities, and a strategy to turn opportunities into deals. 
2. Don't rely on your social media followers
Just as you don't need to be an influencer to secure a brand partnership, you also don't need to rely on your social media to find potential brand partners. Don't wait for brands to come to you. Be proactive. Focus on actively making connections and building your network to create opportunities for pitching brand partnerships.
Until you've built a reputation, you'll need to get in touch with brands yourself. This is the best way to win a brand partnership, even if you only have a handful of social media followers.
3. Look for brand partnerships outside your niche
When you're looking for a brand partnership, you don't need to stick to your niche or your industry. There are a wide range of brand partnership opportunities that stretch far beyond your current field. 
Don't limit yourself by only looking at brands in the same industry as you — the best chances can sometimes come from completely different places. 
3 of the best co-branding examples 
What does a successful brand partnership look like? How much opportunity is really out there? Check out these three examples of some of the best co-branding partnerships that have happened over the last few years.
1. Ade Hassan – Nubian Skin X Adobe

If you're looking for brand partnership inspiration, look no further than Ade Hassan, the founder of Nubian Skin. A UK-based entrepreneur, Ade established one of the first flesh-colored hosiery and underwear lines for women of color. Nubian Skin products have been worn by Beyonce on her Formation Tour, featured in every major fashion magazine, and used in productions on Broadway. 
Ade successfully secured a major brand partnership with Adobe to create a masterclass for entrepreneurs-to-be on starting a business. Ade is an entrepreneur in the fashion industry, not a fashion influencer. She was able to secure a brand partnership with a global technology business by leveraging her expertise as an entrepreneur.
2. Julissa Prado – Rizos Curls X Microsoft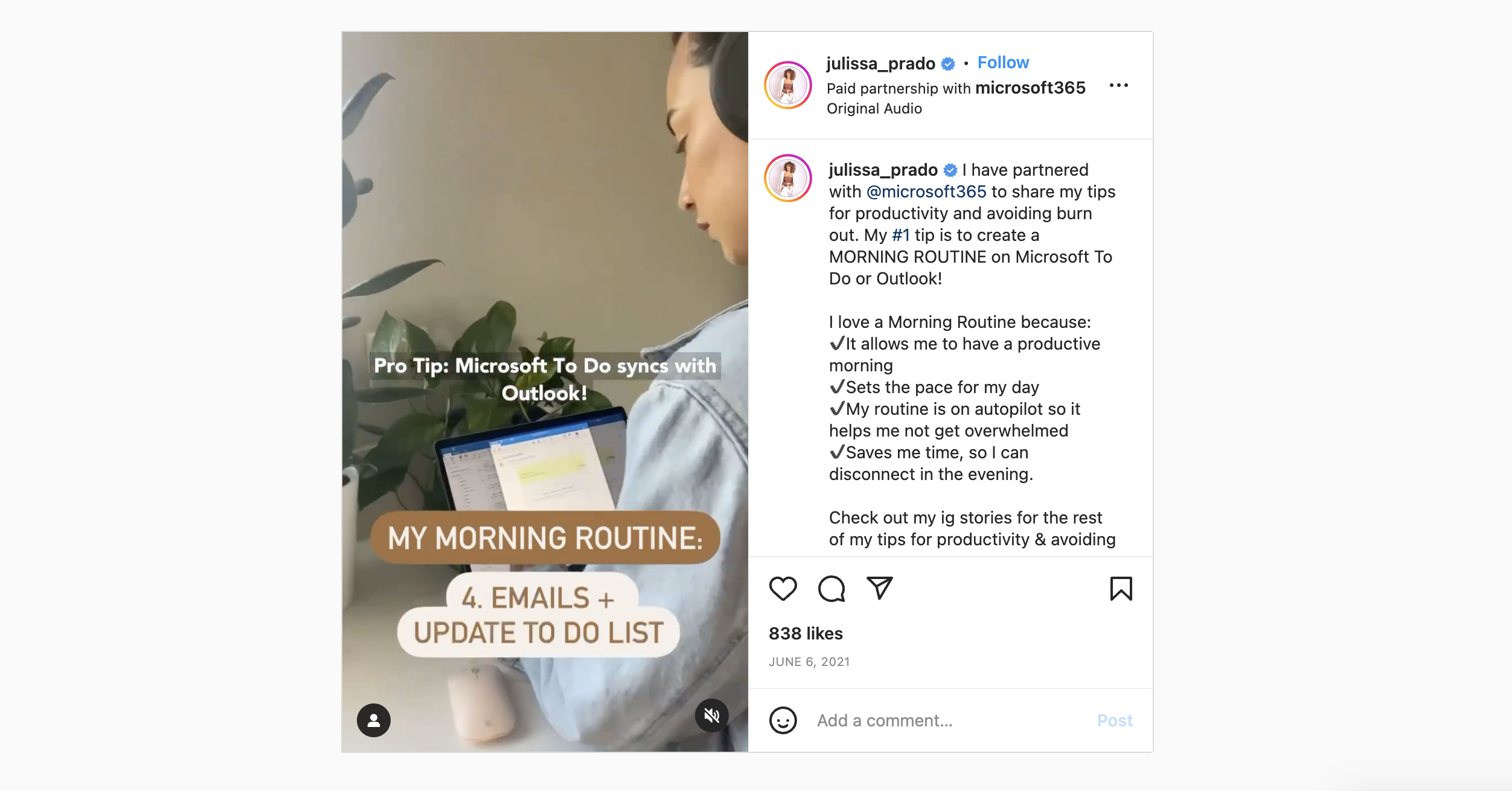 One of the best co-branding examples is Julissa Prado, the founder of Rizos Curls, a hair care company that champions natural hair and celebrates the beauty of natural curls. 
Since setting up Rizos Curls, Julissa has formed a range of brand partnerships, including one with Microsoft 365 to publicize their Microsoft Office suite. The partnership included Julissa sharing her tips for productivity and avoiding burnout, while highlighting Microsoft products. Despite being a beauty entrepreneur, Julissa has used her reputation and expertise to build a brand partnership with a global technology company totally outside her niche. 
3. Tonya Rapley – My Fab Finance X Headspace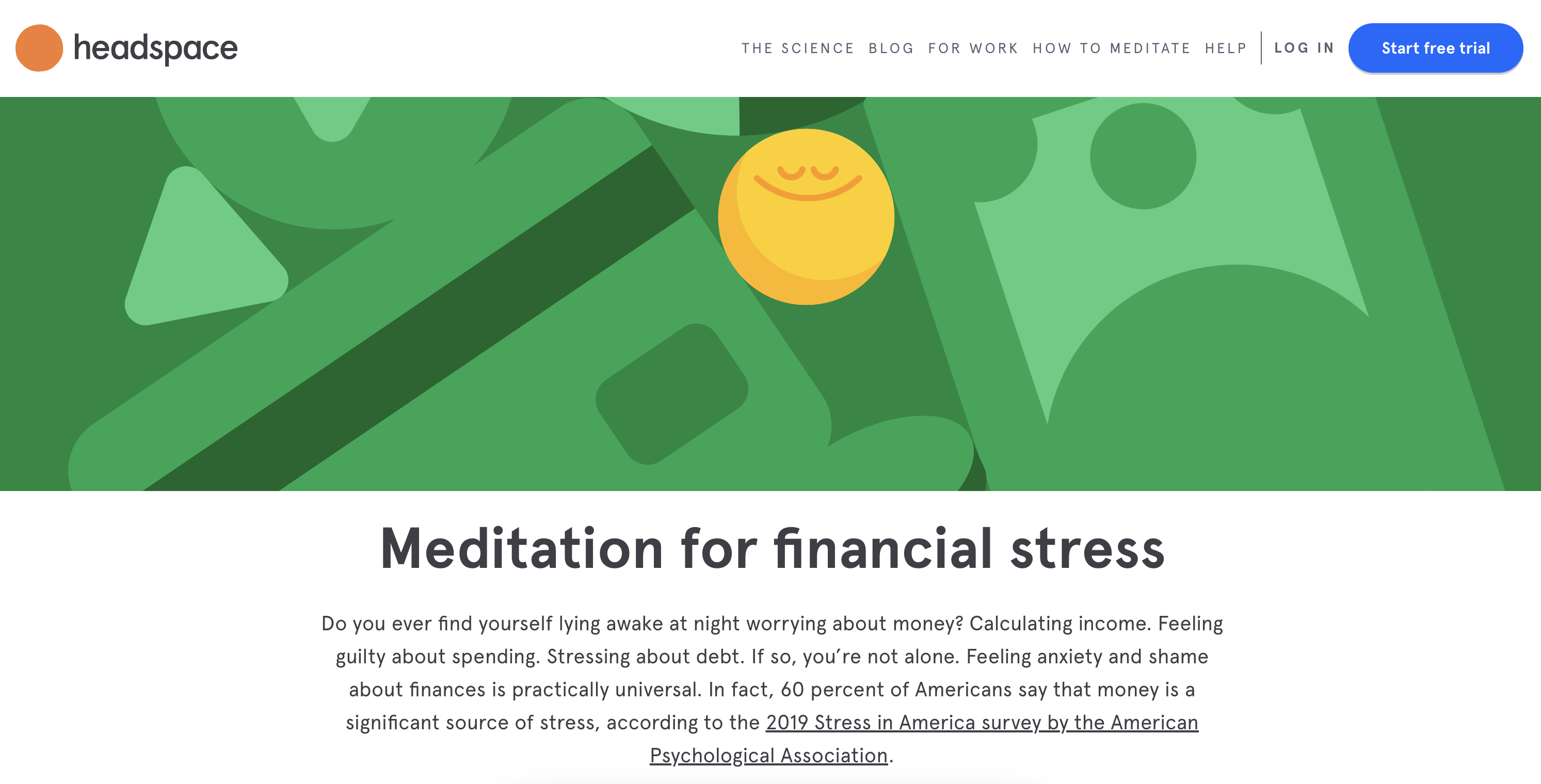 You might have already heard of Tonya Rapley, another Think In Color speaker and founder of My Fab Finance. Tonya built a brand by positioning herself as an expert on financial education for millennials. 
Since setting up her business, Tonya secured a brand partnership with Headspace to create a money mindset meditation plan, including budgeting basics, confronting debt, and mindful spending. She used her financial expertise to expand her brand and create a profitable co-branding opportunity, creating content for a hugely successful mental health app in an area where she has expertise, knowledge, and an international reputation.
Brand partnerships are just around the corner…
If you're an entrepreneur, course creator, expert, or coach, you can take advantage of many different types of brand partnerships for your business to boost your revenue and your brand reputation. A brand partnership can transform your business, opening up new audiences and opportunities.
Don't worry if you're not an influencer, either! Regardless of the size of your social media following, you can get started with finding a brand partnership today.
For more helpful topics for course creators, register now for Think In Color 2022 — a two-day virtual event designed to help entrepreneurs and creators from underserved communities navigate the ever-evolving digital landscape. Sign up now for early bird registration!