As an online course creator, you are the expert on the skills you wish to present and teach to the world. Whether that's a business skill, a creative skill, a sport, or truly anything, the sky is the limit. But creating and marketing an online course professionally requires many skill-sets that you may not currently possess or have a desire to learn.
Thinkific as a platform gives you the tools to deliver your course without design or technical skills. But it does assume that your course material is something that you can create on your own and import into the platform. Even with their wide range of features, the idea of creating all your course material yourself may seem daunting and could be holding you back from getting your course out to the audience that wants it. But don't despair, there is help available with the ever-growing worldwide freelance community!
Related: 5 Freelance Marketplaces To Help Scale Your Digital Business
In this post I'm going to take you through the following:
How To Work With #Freelancers To Create & Market Your #OnlineCourse @LocalSolo
Click To Tweet
When you should use freelancers to create your course
An online course is often a combination of many different elements. This includes the course text, scripts for audio talks, marketing graphics, instructional graphics, and video production. If you are a multi-media wizard; a graphic designer, illustrator, animator, copywriter, voice-over artist and videographer all in one, then you likely won't need any assistance. But if you are like most of us, you probably don't possess all these skills at a professional level, nor all the production tools and equipment needed to create all of these elements.
Enter the freelancer.
There are freelancers you can work with to create every facet of your course material that you either don't want to do yourself or don't have the skills to do yourself. When deciding on when you should use one, the best way is to do an outline of your course and all the elements within it. In this outline, note the following:
Critical Course material I can make myself well
Critical Course material I can make myself, but not well
Critical Course material I can't make myself
Non-Critical Course material I can't make myself
Start with the "Critical Course material I can't make myself." If there are not any elements with this classification, then you don't really need freelancers to help you, you should proceed and create your course yourself, in full. But if there are elements like this then they are your "blockers" and it sounds like you do need a freelancer (or freelancers) to help you create them.
For the rest of the outline, you can choose to hire freelancers to help you with the following, but if you have the budget and inclination to do so:
Critical Course material I can make myself, but not well
Non-Critical Course material I can't make myself
At that point, you're engaging freelancers not because you have to, but because you think their help will make the course that much better. You'll need to decide if these course elements being better are worth the cost and time of the freelancer, meaning, you'll make a positive return on the freelance investment as you'll generate more revenue from courses sales with their help, than what it cost you to hire them.
Related: How to Build and Scale Your Online Course Business with Freelancers
Freelancers to help produce your course
You can find a freelancer to help you with just about any aspect of your course creation.  Here are some of the more common types of skill-sets Creative Freelancers are hired for:
Copywriters and Editors – These types of freelancers can do everything from writing the entire course based on just talking to you and taking notes, all the way through to taking your course text and editing it for grammar and style consistency, and every stage in between. Having a professional perform an edit or two to your course text can pay big dividends in the quality of your course offering.
Graphic Designers and illustrators – These freelancers can help you by creating all the static visuals for your course. This ranges from the course title and marketing graphics to the graphics that are spaced throughout your actual course material. Illustrators typically are a bit more skilled than traditional graphic designers in making custom imagery or illustrations, but your course may not need that level of original imagery and may be fine with a traditional graphic designer.
Motion Graphics / Explainer Video Specialists – These freelancers specialize in making animated clips with illustrative graphics that can explain just about anything. Primarily used by startups to create videos explaining their product in a 30-90 second animated cartoon-ish video, you can also take advantage of them to create videos for your course material. They typically can also help you write the script and find voice over talent for narration.
Voice Over Artists – You may not be comfortable recording your own voice for course audio or explainer videos. If that's the case you can always hire a professional to read the material for you.  It may be worth it if your voice just doesn't come across well in audio recordings, or if you have an accent that is hard to understand.
Videographers/Photographers – These freelancers specialize in producing live action video or live photography. They come with their own equipment and can really help if your course material calls for any live or taped video. Custom photography could also spice up your course. The difference in quality between the video or photography you take yourself, and a professional, can really benefit the quality of your course material.
Researchers / Virtual Assistants – These class of freelancers typically specialize in helping you do all the small tasks, or busy work that you may otherwise not want to do, or have the time to do.  Professional researchers can be engaged to back up your material with facts or supplementary examples. Virtual Assistants can be engaged to do just about anything remotely.
Short a few skills? Use freelancers to help create & market your #onlinecourse. @LocalSolo
Click To Tweet
Freelancers to help market your course
Thinkific as a platform also gives you a number of great tools to market your course and a wealth of information on their blog on how to do this yourself. But it does assume that you want to learn and take on the marketing of your course yourself. If you don't, or you also want to expand your marketing to other areas, a freelance marketing specialist can be helpful. Here are some of the more common types of skillsets Marketing Freelancers are hired for:
SEO (Search Engine Optimization) Specialists – SEO freelancers can assist in making sure your course has the right keywords in the right places to get noticed by the main search engines. They can also help with recommendations on how to improve your overall page rank with cross-linking strategies.
SEM (Search Engine Marketing) / Advertising Specialists –  These types of freelancers typically assist companies that have a budget for advertising. But even if you don't have a big budget, you can still try out some advertising on a small scale to see if it produces any positive results.  Engaging a freelancer to give you some guidance at the beginning might be worth the cost, as many mistakes can be made early when buying keywords and ads on Google or ads on Facebook.
Content Marketers / Social Media Specialists – One of the cheapest forms of advertising is to write content on the subject of your course and get published in the places online where the people who would be interested in your course might hang out. This is content marketing. There are many freelancer specialists who can be engaged to help you formulate a strategy that you can follow for this, or to actually do it for you (much more expensive).
Email Marketers / Drip Campaign Specialists – All of the best online courses have a very well thought our drip email marketing strategy. What this means is that they send you lots of emails with content and offers that bring you on a journey to finally convert you into a paying customer. There are freelancers who specialize in helping you plan, write and implement such programs.
Where to find freelancers
Now that you know you need one or more freelancers to help with your course, where do you find them?  There are a number of places, depending on your needs and your budget. Or get the full list of freelance marketplaces.
Upwork.com

Upwork is one of the largest online freelance marketplaces.  It's a good place to go to if your budget is limited.  You'll find all the types of skills you need, however, it's primarily offshore freelancers in other countries that will be vying for your business.  It can be very hit or miss on quality.
Freelancer.com

Freelancer is the other main online freelance marketplaces.  It's very similar to Upwork in terms of the prices and the talent.  So have a look at both and go with the one you feel offers the best tools for collaboration with your freelancer
How to best engage and work with freelancers
Working with freelancers can be a great experience, but it can also go awry.  Here are some tips to get off on the right foot when engaging a freelancer.
Be personable: Introduce yourself properly and tell them a bit about you personally.
Show them you've done your homework: The best freelancers want to know that you 've taken the time to carefully consider them.
Focus on the big picture: Think about how the project fits into your overall mission and how the freelancer's contribution fits in, then share this with them.
Don't ask for a quote right away: Many top freelancers won't respond to these requests, because estimates require a deeper understanding of the job than a quick description can give. Let them follow their natural discovery process so you both get the best result in the end.
Ask for references:  It's always a great idea to talk to other individuals who have used this freelancer before.  
Get a contract in place.  If you are engaging a freelancer directly, it's important that there be a signed written contract that specifies what the freelancer is going to do for you, when they are going to do it for you, how much they get paid and when they get paid.  Ask them to write this contract for you, it's their responsibility, not yours.
Never pay them 100% up front.  Always withhold some payment until your project is complete to your satisfaction.
Be patient, but persistent: Sometimes it may take a day or two to get a response from freelancers, and that's ok, but it is important to follow up often to make sure you stay top of mind when freelancers get busy.
Great tips on working with freelancers to create & market your online course. @LocalSolo
Click To Tweet
Are you ready to start working with freelancers?
I hope this post was super helpful and that you are better prepared to utilize freelancers to help create and market your course.  As always, you should be prepared to do as much as you can yourself, and leave it to freelancers for only those needed parts you just can't do, or really don't want to do.  If you have any comments, don't hesitate to write them below in the comments area and I'll do my best to answer them.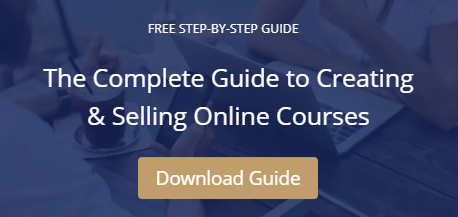 ---
Mark Fromson is the co-founder of Communo.com, the curated network of over 24,000 local freelance professionals. Mark is also a freelance digital consultant specializing in digital project management and user experience. With more than 15 years experience garnered at top interactive agencies in the US and Canada, he has played roles in over 400 projects for over 150 clients in multiple industry verticals.