I get it! Recording professional videos isn't cheap. And if you don't believe that paying for high video production quality will be worth the investment, it can be quite a risky gamble to spend that money upfront, before you sell your online course.
But what if it's even more risky NOT to invest into the quality of your videos?
For small brands that are just starting out, doing amateur videos makes you look like you have an amateur brand. If you're serious about becoming a course creator and making online courses part of your business, you'll have to make your brand look professional.
It's kind of like going on a first date and the other person shows up with greasy hair, food stains on their shirt, and unmatching, smelly socks. Your first impression will probably be something like: "They don't have it all together and obviously didn't put a lot of effort in this date."
If you show up like an amateur (in dating as well as on video) it sends an unconscious message to your audience that you're not taking this seriously. "If they didn't care about how their videos look, how am I gonna trust them to care about me as a student?"
So making your videos look great will not only make your online courses look more professional, but you will also be able to charge more for them!
With a few tricks (that don't have to cost a fortune) you can show up as an authority in your industry, become the expert and thought leader, increasing the value of your online courses in the process. And you don't need to hire an expensive videographer to make this happen.
By following the 5 tips outlined below, you can significantly improve the production quality of your online courses, even on a tight budget.
1. Don't invest in an expensive camera (yet)
The most important piece of equipment is your camera, but it doesn't have to be a really expensive purchase. We live in a very exciting time where cameras just get less and less expensive and even smaller every year.
I would probably bet that 9 out of 10 people reading this blog post already have access to a HD camera. Check your pocket or on your desk – a smartphone or a laptop with a webcam is all you need to get started.
You don't need to invest into an expensive DSLR camera or professional video camera to make your videos look great.
The camera itself actually plays only a small part in adding production value to your video. With the right setup, lighting and audio you can even make a smartphone or tablet video look f*cking amazing.
And once you are more comfortable with filming and you've made some money from your course, invest into a DSLR camera for better video quality. It has a higher learning curve, but can create the best look in terms of price.
My favourite vlogging (or shooting marketing videos of yourself) camera is the Canon 70D, because it has a flip-screen so you can see yourself, it has great autofocus and just amazing quality.
2. Set up a home studio
Where you shoot your videos is more important than you think!
Imagine you're taking your date back home and it's a complete mess… you'll ruin all your chances immediately. Again it goes back to what 1st impression you want to make.
Shooting your videos in a dimly lit basement scream amateur, and so does the generic bookshelf in the background which I would only use for librarians.
And no you don't need to rent an expensive video studio, you can just create one easily in your home. I love using a coloured paper backdrop because it is definitely the most versatile option. It doesn't matter how your office or living room looks like. It could be a complete mess… just set up your backdrop in front of it and you're ready to go.
The amazing thing about coloured backdrops is that you can get them in pretty much any colour you want, like your brand colours or something complimentary to your brand colours. It's very easy to create a "look" for your videos that way.
BUDGET TIP: Rent an AirBnB
If you don't have a lot of room in your home, you can always rent a hotel room or AirBnB for one day. This is a lot cheaper than a video studio and if you bring your backdrop with you nobody would even know the difference.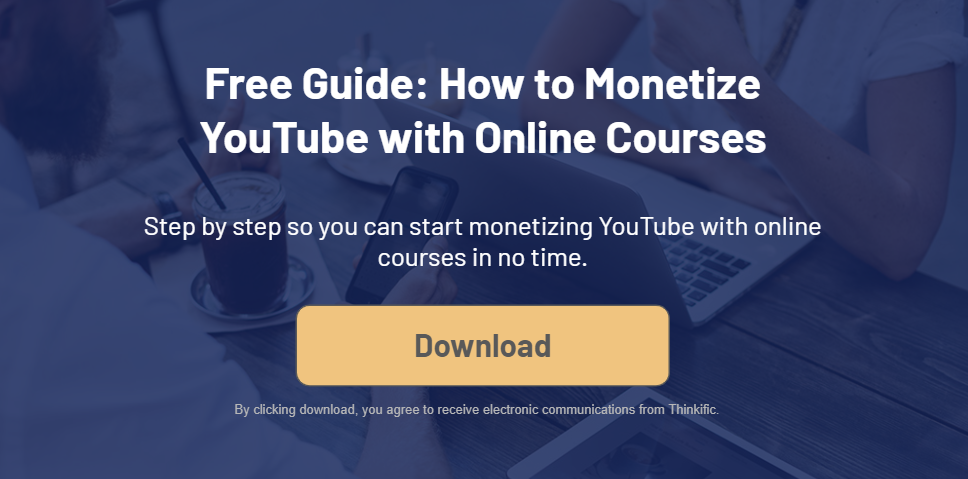 3. Don't let bad audio ruin your videos
Almost every camera has a built-in mic – And most of them don't suck, the problem is that they are on the camera and just too far away to pick up great audio.
The solution to this is really simple: get an external microphone and get it as close as possible to your subject (in this case your mouth). There are several microphone options available for video cameras, but a cavalier mic will give you the best bang for your buck and is pretty easy to setup. Make sure that the mic you are buying is specifically suited for smartphones, because they need a special jack to work.
The RODE SmartLav is the best quality option, but is also a bit more expensive than the cheaper cavalier microphones. It's specifically designed for smartphones, but the cable runs a bit short, so throw in a extension audio cable while you're shopping for it online.
We also use the Audio Technica ATR3350iS which costs you about half the price.
BUDGET TIP: Use your earbuds
If you own a smartphone you probably also received ear buds with a mic / remote in the box. If you're in a pinch you can just use those to record your videos and get much better audio quality, especially if you are in a loud environment. They are just not that pretty to look at, so not the most professional, but in an emergency or when getting started: they work!
4. Record your videos next to big windows
Lighting can make a huge difference in the production value of your videos. Big Hollywood sets sometimes spend days setting up hundreds of lights, just to make it look right. But why spend money on expensive video lights if you can get by with all the free light sources you have available?
Using only the light that's available, like sun, daylight on a cloudy day or even house lights is the cheapest lighting option and often times the most beautiful… if you follow a couple of simple rules!
We often times shoot our videos just next to a big window because it creates a nice soft and flattering light. It hides all the wrinkles and pimples (not that you have any) and creates really nice and soft shadows.
The bigger the window the more beautiful the light will be, so find yourself a large window and set up your camera. For best results look out the window then turn slightly so you are on a bit of an angle. And the closer to the window the better.
TIP: Avoid "Raccoon Eyes"
Overhead lights can be your friend, but they can also give you "Racoon Eyes" and make you look super tired, because it creates these unflattering shadows under your eyes.
In most cases this is really easy to solve: Take a step back until the light bulb isn't directly above you anymore, but just a few feet in front of you.
This removes the shadow from under your eyes and makes a huge difference in the way you look.
5. Ditch the screen recordings
In my work I come across a lot of course creators who would rather create slideshows and screen shares than have their face on camera. Why is that? Why do so many people don't like how they look on video?
You might be afraid of embarrassing yourself, danger of being criticized, danger of looking stupid, danger of people judging you and calling you dumb, weird, ignorant, unattractive, etc.
These emotions actually create a release of cortisol (the stress hormone) in your body, so it becomes a physical response to the fear that makes you feel paralyzed. So it's totally natural that you might experience a feeling of "freezing up" when it comes to record your videos.
So why would you want to go through all of this?
I believe that if you want to deeply connect with your audience and be seen as an expert, then you have to be on video yourself. Your students will feel that you care about their success and therefore will be more engaged and become committed fans. Plus seeing a person on video will make you stand out from all the low-budget video courses out there immediately.
If you're feeling paralyzed when you're recording your next video, here's what you can do about it:
Acknowledge and thank yourself for trying to protect you from danger. And then tell yourself that this is not a tiger about to eat you. Nothing bad is going to happen even if you totally make a fool of yourself.
Next ask yourself what are you really risking. What is at stake if you don't follow through on your video plans for your business? What opportunities are you giving up on, missing out on? Are your expectations higher than they need to be? Are you risking alienating people who don't resonate with you? (That's actually a good thing!)
Realize that by not doing video, you are by default making a choice. By not taking action, you are letting the circumstance decide what happens to your business.
Get out of your head. Do some jumping jacks or shake all your limbs, dance… physical movement relaxes your body and mind.
No one is judging you as harshly as you are judging yourself, so shift your focus on your message and the impact your course has once your students complete it. Visualize your favourite student listening to your message while recording will make you much more relaxed.
So get on camera. At least record short introductions for each chapter before you go into your screenshare recordings.
Jan Keck is the Co-Creator of the Look F*cking Amazing on Camera E-Course. Together with Natalia Kantor of BIG3 Video Agency they help entrepreneurs with personal brands who cringe at the thought of being on camera, look amazing on video and bring their message to the world because when you do, you connect deeply with others, find your global tribe and get paid to be you.
How to Improve the Video Production Quality of your Online Course @big3video
Click To Tweet
---
Are you a video content creator looking to get started with online courses?
Download our free guide for a roadmap of the first five steps you should take to monetize your video content through courses!