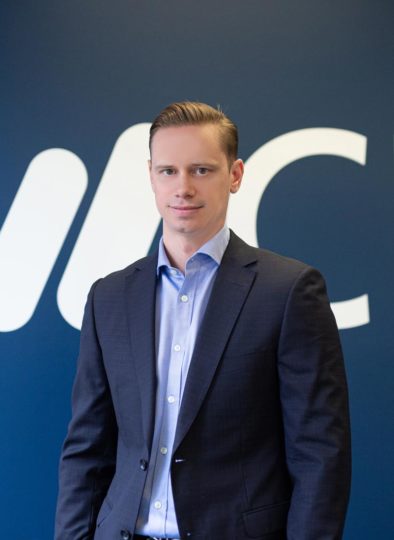 Leading Financial Analyst training company drives revenue through courses
Tim Vipond is the co-founder and CEO of Corporate Finance Institute (CFI). The company offers financial analyst training programs and classes for individuals looking to improve their financial analysis skills.
Tim's vision in founding CFI was to build an online academy offering all the training you'd need to excel as a financial analyst.
Through Thinkific Plus, their programs and certifications have been delivered to over 7 million students from over 170 countries, helping them become world-class financial analysts. Today, their classes range from foundational topics to industry-specific certifications.
Their courses are trusted by institutions such as Deloitte, HSBC, and Amazon to upskill their employees.
"Our mission is to help as many people as possible become better financial analysts and get better jobs. CFI is the one place you can get all the training you need to excel in your career."Tim Vipond, Founder of CFI
QUICK STATS
7,406,000+
STUDENTS ENROLLED
140+
COURSES AVAILABLE
170
COUNTRIES SERVED
Building an online training program
HOW IT BEGAN:
Before founding CFI, Tim worked in investment banking at CIBC, and as the VP of Corporate Finance at the eCommerce company shoes.com. He started teaching a few in-person classes on financial analysis through a training company in his local city. But he quickly realized the larger impact he could have through online courses. 
"When we first launched CFI, I was still doing some classroom training. It became very clear that every hour I put into creating an online course could benefit thousands more people than just teaching in-person," says Tim.
At the time, Tim recognized that there were three main ways people were getting educated as financial analysts – but they all had significant downsides. 
One was to take a university program at a physical school, but this requires a large time and financial commitment to access primarily theoretical information. Another option was to get on-the-job training from an employer. This could be mentoring or through a formal program. While a good option, this training is only available to those who already have a job. 
The third category was self-education through books, YouTube videos and cobbling together information from different sources. The challenge with this approach is that many students don't know what to look for, and end up with big gaps in their learning. 
Tim wanted to build an online academy that solved all of these challenges, making it accessible and affordable for anyone to get the training they needed, at any point in their career. 
"Don't be afraid to launch too soon. All you really need is one course that has really good content. Get it out, and gather feedback from your students as soon as possible."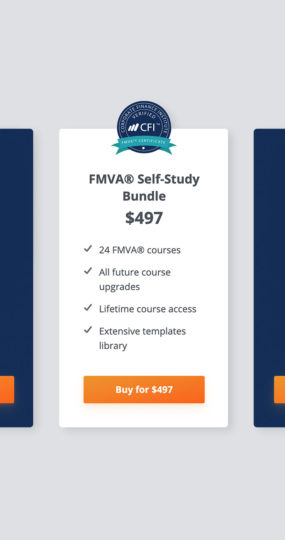 Choosing Thinkific Plus to build an online training academy
THINKIFIC PLUS AS THE SOLUTION
Tim uploaded his first training content onto Thinkific and launched with an initial bundle of 10 courses. He had developed training curriculum from his time teaching in-person classes, and made a few adjustments to put the material online.
With this first batch of courses live, Tim was able to get feedback from his students relatively quickly. This way he could iterate on improving the course with the goal of building out additional training.
Tim quickly found that teaching online was even more effective than teaching in person. Since students in the class are often at different levels, the online format allows students to pause, rewind, or skip ahead depending on their needs.
Eventually, Tim hired a team to scale the course creation process. Now, a Learning and Development Manager focuses on structuring the courses for effective learning, following best practices for online education. She then works with Tim and other subject matter experts to develop the training content, as well as a graphic designer to make the lessons engaging and appealing. The entire team works with their dedicated Customer Success Manager, Nathan Yang, who assists with all aspects of the Thinkific Plus platform.
To ensure participation and completion from their students, CFI's courses include interactive and community elements like financial modelling competitions, case studies, quizzes, and mentoring opportunities.
Delivering their courses through Thinkific Plus, CFI offers over 140+ courses – these can be purchased in a bundle, or be purchased individually. The team uses a combination of free and paid courses to onboard new students and funnel them into industry-specific certifications, such as real-estate financial modeling.
"Since launching three and a half years ago, we've seen strong yearly growth in terms of students and revenue. Our team continues to reinvest that back into the business, to improve on and create new courses." Tim Vipond
Reaching more students, revenue, and impact with online courses
BUSINESS GROWTH WITH THINKIFIC PLUS
Since launching their courses on Thinkific Plus, the company has seen steady growth – both in terms of the number of student signups, as well as revenue. The team continues to reinvest those earnings back into the business to make their existing courses even better, and aims to branch out by developing new courses. With over 7 million students in 170 countries, there's no signs of slowing down.
"In five years, I hope we're just doing what we're doing now just with even more high quality courses, a broader offering of courses, and hopefully a lot more students," says Tim Vipond. 
The team is looking to embed even more community and mentorship opportunities into their online programs. Their recently launched Global Corporate Finance Society is a professional association that exists to facilitate connections between students who have graduated from CFI's programs. 
Tim is looking forward to strengthening this platform to further connect mentors with mentees, and strengthen the finance community at large.
CFI's favourite Thinkific Plus features
Dedicated Customer Success Manager
SUPPORT
As CFI's team grew, their dedicated Customer Success Manager guided new employees through using the Thinkific Plus platform. With Thinkific Plus you get more than just features that scale with you. You also get a team of people seriously dedicated to helping you grow your business.They'll cheer you on with every success—and they'll hold you accountable to your goals and timelines. Plus, they'll work seamlessly with your existing team.
Easily create examinations and certifications
INTEGRATIONS
CFI's courses require students to progress through various tests, assessments and surveys. Thinkific Plus's integration with assessment tools like Brillium make it easy to add a robust set exams throughout all of their courses. On top of that, verifying student ID's for these tests is paramount. "Thinkific Plus's integrations allow us to seamlessly conduct exams and verification checks," says Tim.
Easy content upload and edits
CONTENT MANAGEMENT
Tim launched CFI's first 10 courses on Thinkific Plus by converting the material from his in-person lessons to an online format. Once he got student feedback, he set out to improve and update the courses available.Thinkific Plus makes it easy to update, add, and remove content in live courses without disturbing the learning experience of any of your students.