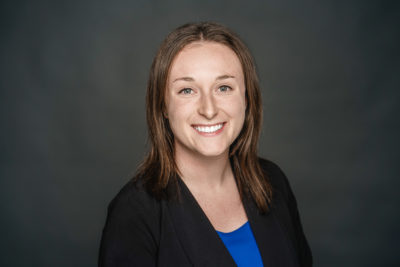 Empowering Echosec Systems' customers and employees through online education
Echosec Systems delivers web-based data discovery tools for threat intelligence. Security teams across the globe trust Echosec Systems to provide a critical layer of information about events as they unfold, providing context and real-time information that helps mitigate risks, minimize damage, and keep people and organizations safe.
Echosec Systems is on a mission to make the world's public data more accessible, so people are safer and companies are better informed. With that in mind, Echosec Systems set out to create an online education tool that would equip their customers with a better understanding of the platform's capabilities.
In early 2020, the company launched Echosec Essentials – its online customer education program built to enhance Echosec users' expertise and overall product adoption. The program snowballed into a great employee training opportunity.
Through Thinkific Plus, Echosec Systems can better educate both customers and employees on the platform's effectiveness, leading to higher revenue and improved customer retention opportunities.
"At the heart of it, the goal for Echosec Essentials was to help our customers use Echosec more effectively/efficiently, for them to be more engaged with our team and with the product, and ultimately, to help them excel in their own projects and jobs."Grace Tilmont, Head of Customer Success, Echosec Systems
QUICK STATS
83
COMPANIES ENROLLED
100%
NEW EMPLOYEES TRAINED
2
COURSES
Bringing customer education and training online
HOW IT BEGAN:
Before creating Echosec Essentials, the company provided live onboarding sessions for each of their customers. The sessions were followed up with other materials, such as quickstart guides, user guides, and access to a knowledge base. While this information was helpful, customers continued to request video tutorials to help with their ongoing platform training.  
The Echosec Systems team realized there was a gap between the educational materials they were providing and what their customers wanted. As a result, some features and capabilities were underutilized, indicating customers were not using the platform to its full potential.
With the customer training materials already developed, the team set out to create an online education program with Thinkific Plus.  
"When it came to creating the course… it wasn't overly difficult given my experience using and teaching Echosec. We already had the information, it just wasn't in video-based format. We found that our users have preferred the video format to reading an article." 
"When we started looking for learning management systems (LMS), we set up a demo with Thinkific Plus and another platform. The level of service and professionalism was wildly different between the two. It was a no-brainer to partner with Thinkific Plus."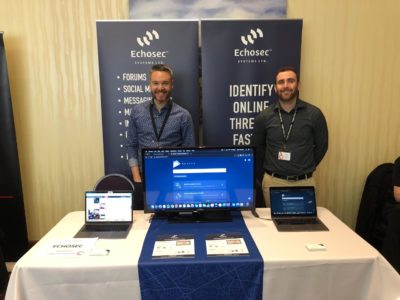 Choosing Thinkific Plus to create Echosec Essentials
THINKIFIC PLUS AS THE SOLUTION
With Thinkific Plus as Echosec System's LMS partner, the team was able to convert their existing training content online to create Echosec Essentials.
Echosec Essentials utilizes interactive user experiences, such as video content, and student engagement tools, like quizzes and assignments, to create a great customer education program.
But the online education program doesn't stop at customers. The Echosec Systems team realized the materials available through Echosec Essentials could serve a parallel purpose, onboarding new employees who need to know the product details to perform well in their roles.
"It is a great training tool for the employees as well. They take the two-hour training course and learn how to use our product so they can successfully speak to it."
"The program has heightened the learning outcomes for our newer customers. They are taking the time to go through all of our features to gain a solid understanding of the platform from the outset. It's also proved to be effective for our existing customer base. They've learned about some of our advanced features that they didn't know existed before."Grace Tilmont, Head of Customer Success, Echosec Systems
Reaching and retaining more customers with online courses
BUSINESS GROWTH WITH THINKIFIC PLUS
Since investing in Thinkific Plus as their partner in creating a productive online education program, Echosec has received positive feedback from both new and existing customers, as well as employees, that are benefitting from the online training module. 
The company is seeing a correlation between course completion and user activity, such as running more searches and using filter capabilities in the Echosec platform. These actions demonstrate a higher level of product adoption in play as customers extract the maximum value of the platform and use it to its full effectiveness. 
With a more engaging onboarding experience, Echosec Systems has been able to both improve their overall customer success rates and foster a unique employee experience for the long-term.
Echosec Systems' favourite Thinkific Plus features
Transformative learning experiences
SUPPORT
The Echosec Systems team engages customers and employees with easy-to-use online education by using dynamic platform features like video technology, quizzes, and certificates through Thinkific Plus.
Support that is fun and easy to work with
CUSTOMER SUCCESS MANAGER
When asked about their experience working with our Customer Success team, Grace replied, "They've been really great to work with. We had some last-minute questions ahead of our formal launch and our Customer Success Manager was able to jump on a call with us with only a two-minute warning."