Do you ever feel like you're burnt out with way too many 1-1 clients to physically handle? Or maybe you're just exhausted with having to repeat yourself over and over again.
Have you ever considered group coaching? More impact, but with less time. Let's dive into if group coaching is the right fit for you.
What is Group Coaching?
Group coaching can be defined as the process of working with groups of people in order to help them achieve their goals and aspirations. The coach works closely with each member of the group, guiding coaching clients to achieve their goal or aspiration. 
What is the difference between group coaching and one-on-one coaching?
With group coaching, the coach will work with all members of the group in a group setting. In one-on-one coaching, only one individual is being guided by the coach and you have their undivided attention. 
With group coaching, each member of the group has a common goal. In one-on-one coaching, you are usually working on an individual goal with the coach and therefore receive individual coaching. 
While some believe one-on-one coaching provides stronger outcomes for clients, experienced coaches understand that group coaching also creates powerful transformations. Ultimately, you will choose what works best for your coaching business and individual client experience. 
3 Online Group Coaching Structures To Consider
Membership Model
With the membership model, your group program is structured like an academy. This works best if you have a large base of content delivered via a membership site. It generally allows students to complete a program over a longer time.
Pros:

Clients can jump around the online program based on their particular needs. They enjoy working with you as their one-stop-shop for all of their needs on this topic.

Cons:

The group coaching calls may result in conversations that are too complex for some and too simplistic for others.

 
Course-Based Program Model
With the program model, you have a course that has a clear start-to-finish path. Each step builds on the previous step. This works best if you have a specific client avatar with the same needs and desires. Generally, there is a defined length (usually 8 to 12 weeks). 
Pros:

With a clear start-to-finish process, each client begins their journey on the same step. 

Cons:

No two people are alike; and with this model, some clients will feel left behind while others will feel held back by the pace of others.
Cohort Model
The cohort model can be built on either a membership or program model, but instead of rolling enrollment, a group of students starts and ends at the same time.
Pros:

Networking and connectivity increase.

Cons:

Students may compare their progress with their cohort members. They could get discouraged if cohort members are moving faster than they are.
 As you can see, each of these options comes with its own pitfalls. That is why I decided to take a hybrid approach for my ideal clients. I begin each client with a one-on-one individual coaching session to create a customized coaching journey. 
Even though I offer a clear start-to-finish path, each client understands that they may have a different starting point than other students. That prevents comparison syndrome because they understand they have their own path.
I offer rolling enrollment but host a group onboarding session so each student benefits from the networking and connection that comes from the cohort model. Then, after students have completed the initial start-to-finish path, I provide ongoing support in a membership-style model with additional courses and programs that I have.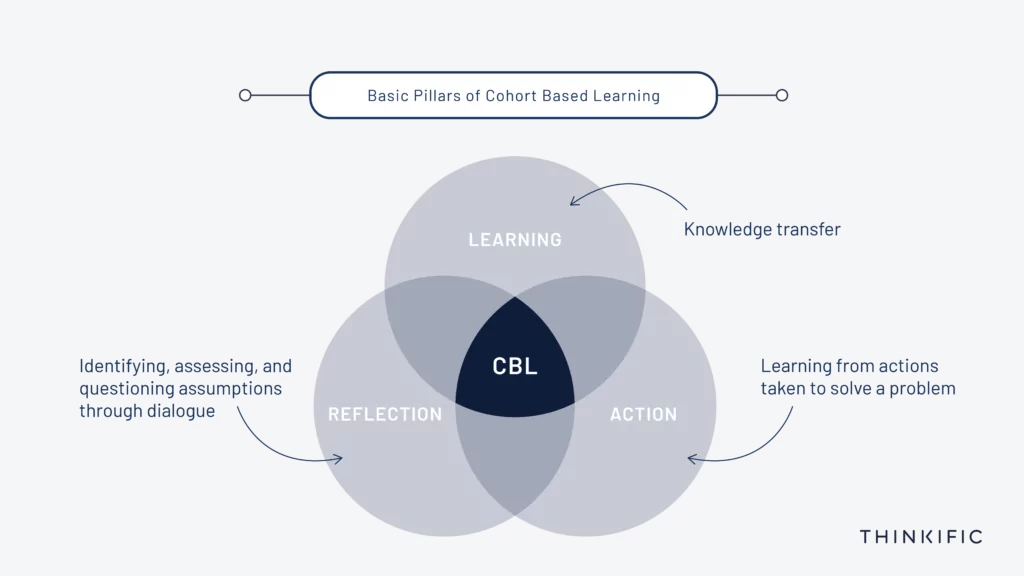 Related: Coaching Program Template

How to Organize Effective Group Coaching Sessions
Because a group coaching program brings together clients with a shared goal, the group coaching sessions can be beneficial for all. However, if you're not careful, you might have one client dominate the session which defeats the purpose of a group environment. To prevent this, you'll want to organize your sessions so each client has a chance to feel heard.
Here are three ways to keep your group coaching sessions organized.
Ask clients to submit questions beforehand.

Provide a session workbook

and ask clients to submit responses before the session. Or have a way for clients to submit questions before the call. That way, you can structure the call and maybe even combine questions for the benefit of all.

Create a Hot seat coaching session.

Choose one to two clients for a hot seat session. In this case, the group understands that will have a chance for 1:1 coaching even within the group setting. And because it has been planned out ahead of time, no one can feel jealous or left out.

Set a timer for session goals.

If you structure the call so there are specific sections, set a timer for each section. For example, you might use the first 5 minutes for hellos. the next 10 minutes for wins and celebrations, the next 20 minutes for a hot seat, and the remainder of the call for questions and answers.
With a clear structure, everyone knows what to expect which increases client satisfaction.
Related: Coaching Session Template

How to Price an Online Group Coaching Program
And finally, we come to pricing. How should you price a group coaching program? The answer depends on many factors including your topic, audience, coaching experience, confidence, and sales skills.
Based on the coaching model, you might charge more for a program with a clearly defined outcome. This fits a business coach with a defined process. On the other hand, a relationship coach might not be able to promise a specific outcome, only that there will be support along the way. In this case, the pricing would match the length of time rather than the outcome.
However, the trap I see with many coaches is that because they don't understand the true value of what they offer, they often don't know how to price. That's why I created this guide on how to price your coaching program. 
Now that you know how to structure a group coaching program, which model will you use? 
---
Scale your coaching business for free
Use Thinkific to make a bigger impact on your clients and earn more revenue — without trading your time for money.

---