To create a successful online course, you have to connect with your audience. When teaching online, this isn't always easy. Now with the Thinkific App Store, connecting apps to your site can enhance your students' learning experience. By allowing you to add interactive elements, games, and one-on-one lessons to your online courses, you can keep your students engaged and coming back for more. 
Sounds pretty good, right?
Learn how these course creators use Thinkific Apps to enhance their students' learning experience:
App: Zoom
Student engagement
Convenience, reliability, and even the ability to increase student engagement makes connecting Zoom with Thinkific attractive to course creators.
Twelve years ago, Jackie Lacey developed a training course at the Floriology Institute headquarters in Jacksonville, Florida. The purpose of the course was to train florists on business practices. However, they could only reach 25 to 30 people during in-person classes. Wanting to build their online presence, they decided to add virtual courses to their repertoire."Thinkific offered an opportunity for growth; we wanted to have more flexibility, and hosting online courses using this platform paired well with what we were doing," says Lacey.
When the pandemic hit, they pivoted to all online classes. Wanting to create an interactive virtual environment, they connected Zoom with Thinkific. According to Lacey, the biggest benefit to connecting Zoom with Thinkific has been how it has allowed him to teach in an interactive way.
"In Floriology classes, students log into the Zoom presentation and can participate in hands-on projects. We give them real-time feedback, which is something a lot of people are looking for because you can't get that just watching a webinar," he says.
Burkhard Langemann, an instructor at a yoga teacher training school in Ubud, Bali called Akasha Yoga, appreciates the ability to create an interactive learning environment online. He connected the Zoom app with Thinkific when his yoga teacher training programs shifted online due to the pandemic. "For yoga training, this interactive, engaging model is important for personal connection rather than a pre-recorded video. Zoom is an essential ingredient," he says.
Even after researching other options, Langemann felt the most confident about using Zoom as part of his teachings. "Zoom is obviously the market leader. If you look through their feature list, preferences and settings, it's adaptable for any circumstance whereas the other newcomer platforms are not as versatile," Langemann says.
When it comes to increasing student engagement, Langemann advises course creators to approach Zoom calls not as a lecture, but as an interaction. "Make time for questions, answers, and group discussions. The breakout rooms are a great feature for that as well," he says.
Convenient student login
Connecting Zoom with Thinkific has helped make the login process easy and seamless for Floriology students, according to Lacey. "When they log into the course, they're taken straight to the Zoom class rather than having to log into the course and Zoom separately," he says.
While they plan on slowly introducing small in-person classes again this summer, Lacey will keep Zoom connected with Thinkific for their online offerings. "The pandemic has shown everyone how incredibly valuable Zoom is for communication," he says.
Other Thinkific course creators are also grateful for how convenient it is for their students to log into meetings, like Langemann.  "We connected Zoom in order to start Zoom meetings directly from Thinkific. This helps us avoid having to log into the Zoom platform. It's more convenient for students to join the meeting that way, too," he says.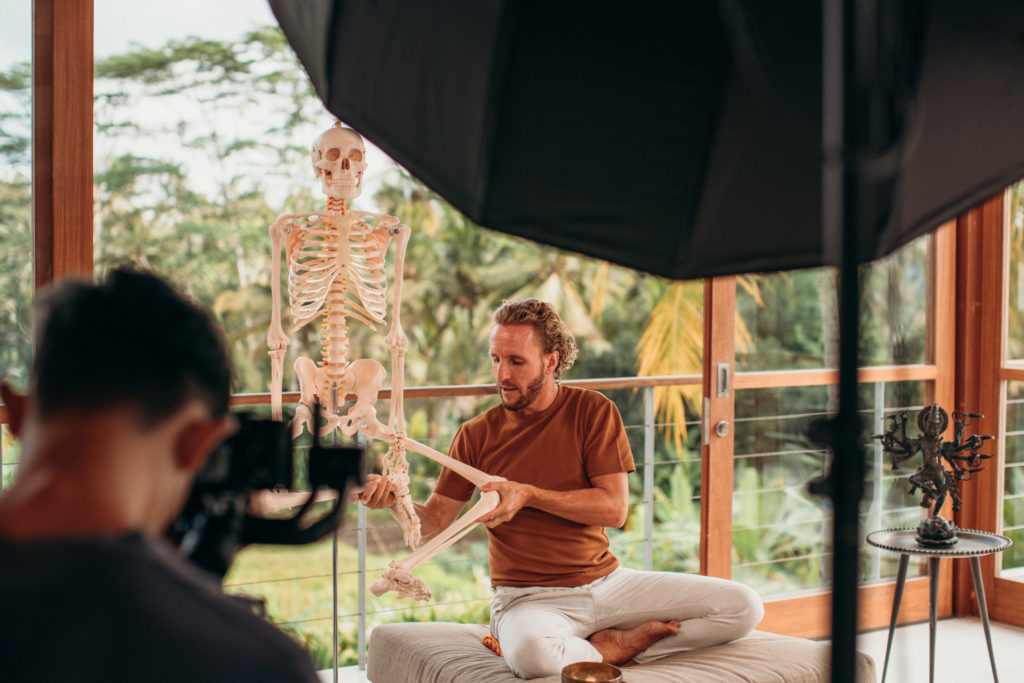 Learning without interruptions
Not only does connecting the Zoom app with Thinkific make attending meetings and classes easier, course creators like Steve Dotto are happy with the reliability of the video server.
As the owner of Dotto Tech, Dotto teaches baby boomers how to start online businesses. Needing a live streaming tool for his tutorials, he connects Zoom with Thinkific to do so. According to him, the most important feature of the Zoom app has been its consistent dependability. "This makes a big difference," he says. "When technology goes wrong, people don't blame the tech, they blame you. There haven't been any video issues while using Thinkific."
According to Dotto, Thinkific has made it easy to expand Dotto Tech's course offerings. "The Thinkific customer service has allowed us to be much more comfortable. It's easy to drop in a new course, add a new option, and utilize every opportunity that's provided to us to move forward."
App: Typeform
Gaining student feedback to deliver a better experience
While connecting Zoom with Thinkific can help enhance the student experience, so can Typeform.
Reagan Pannell, owner of Leanscape, runs a consultancy business that helps with business optimization. When the pandemic hit, their in-person training events were canceled. The solution? Delivering virtual training with Thinkific.
For Reagan, the app that has helped him most improve his student experience is Typeform. Used as a lead generation tool and to gather feedback, connecting Typeform with Thinkific has helped him gain insights on how to improve his online courses.
"The Typeform app is brilliant for gauging reactions of people during and at the end of the course to get feedback. If a student likes our course and they show interest in the next one, we can automatically take them to a lead or free trial," he says.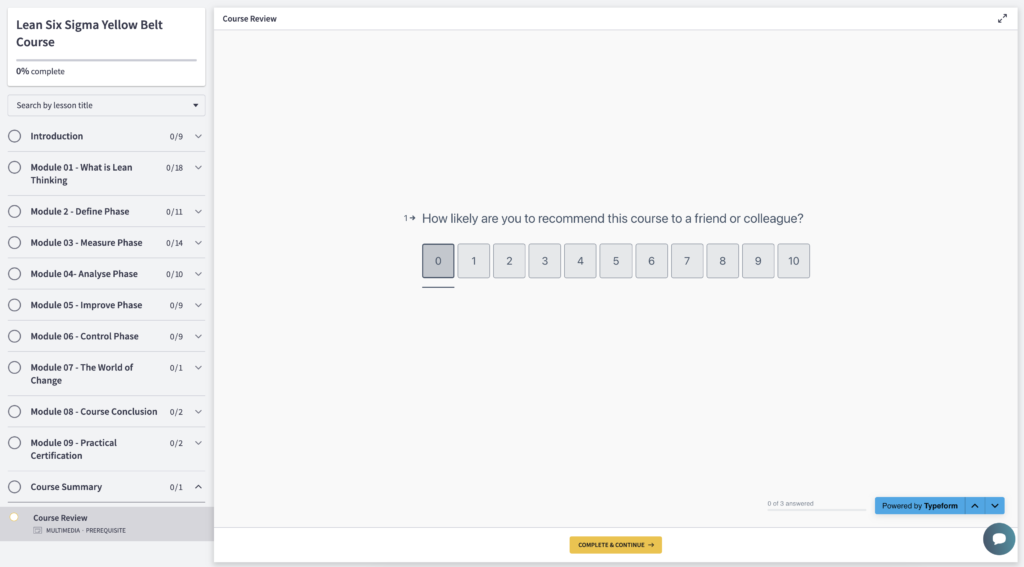 By gaining student feedback with Typeform, Pannell says that they can then make alterations to keep their customers happy. "At the beginning of the course, we ask people what they'd like to get from it so that we know what their expectations are. Then at the end, we ask them if it met their expectations. If we didn't meet them, we can then make adjustments," he says.
According to Pannell, Typeform integrates into Thinkific easily and is user-friendly. "We have different courses at different levels. If you wanted to upgrade to another level, we can now offer that through the Typeform survey at the end. I think from a customer experience perspective, it's a much better-integrated journey from start to finish. It's much more intuitive than other traditional forms."
Without Typeform, Pannell says he would have relied on manually inputting data into an Excel spreadsheet. "With the way that Typeform is designed, you can ask a little bit more information than you potentially could from using other forms. It's just a bit friendlier."
If you're looking for simple ways to enhance your student experience through convenience, reliability, student engagement, and customer journey insights, consider integrating an app with the Thinkific App Store.