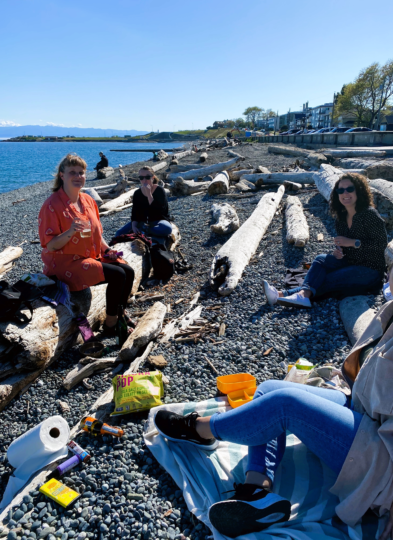 Helping entrepreneurs and tech leaders thrive in a digital-first business world
Headquartered in Victoria, BC, Alacrity Canada offers mentorship, funding, and educational programs to help Canadian businesses grow with unique and tailored training and support.
Alacrity Canada's guidance and programs have helped thousands of businesses, from eco-friendly menstrual care to vertical farming. But the centerpiece of Alacrity Canada's programming is the Alacrity Academy and its Digital Marketing Bootcamp.
In 2020 they opened up this internal digital marketing training program to the public, helping small to medium-sized businesses across BC build the skills and strategies they'll need to thrive in today's digital world.
Since launch, Alacrity Academy's program has helped over 6,000 students develop the holistic digital marketing skill set they need to grow and scale.
Like other Alacrity programs, the Digital Marketing Bootcamp was established thanks to BC government funding. The provincial government also covers program tuition for qualifying, BC-based small and mid-sized businesses.
From Alacrity Academy's inception, the Digital Marketing Bootcamp was delivered in-person, at the organization's Victoria premises. But the COVID-19 pandemic changed that, and forced Alacrity to radically adjust how they educate Canadian entrepreneurs.
QUICK STATS
99%
STUDENT INCREASE SINCE MOVING ONLINE
7,500
ENROLMENTS
4
ONLINE COURSES
"We looked at a range of learning management systems (LMS) and decided to go with Thinkific Plus due to its functionality and user-friendly experience. Our students are from varied backgrounds of tech experience, so it was imperative that the platform be user-friendly. We want them to focus on the content we teach, not on how to navigate the LMS. Plus, we love that Thinkific is a BC company!"Ania Wysocka, Director of Alacrity Academy
Pivoting to online education
THE OPPORTUNITY
COVID lockdowns and restrictions changed how we work, play, and socialize forever. When in-person instruction became impossible, Alacrity Academy knew they'd need to pivot their flagship program to an online format — and quickly. 
Despite the pandemic-related upheaval, demand for the Digital Marketing Bootcamp hadn't gone anywhere. In fact, the material felt more relevant than ever as regular business operations were pushed further and further into the digital sphere.
An intuitive learner experience was a key priority for Alacrity Academy as they worked to move their programs online. Because their students come to them for core digital marketing skills, they have varying degrees of familiarity with navigating online systems and tools.
"Back when we were doing in-person training, it was an actual classroom in Victoria, BC," –  explains Laura Tiernay, Executive Administrative Assistant at Alacrity. "So obviously, we were dealing with very local companies at that point in time."
Moving to the right online learning platform was the first step — but it also had unforeseen repercussions. Once the Digital Marketing Bootcamp shifted to a virtual format, interest in the program skyrocketed exponentially!
What was previously a hyper-local program, restricted to a smaller Canadian city, suddenly became available to a national audience, and an overwhelming number of registrations started pouring in. 
Alacrity Academy's team could barely keep up. Further complicating the situation was the large proportion of applicants using BC government funding, who needed to meet and be evaluated for specific eligibility requirements. On top of that were the new, nationwide registrations, from businesses all across Canada who were interested in the material, and happy to pay up themselves. 
"Just looking at the volume of applications per week and day, and how many human hours it was taking to process them in our previous system, was clearly not going to be sustainable."   says Laura. 
It was clear to Alacrity's entire team that to keep up with this phase of growth, something would need to change. 
"We wanted to ensure that our existing course material and deliverables were presented in a way that made sense in an online format. Furthermore, we had to build an application system that could process a high number of enrollments efficiently, and get students straight to the core content of our Digital Marketing Bootcamp in an intuitive way."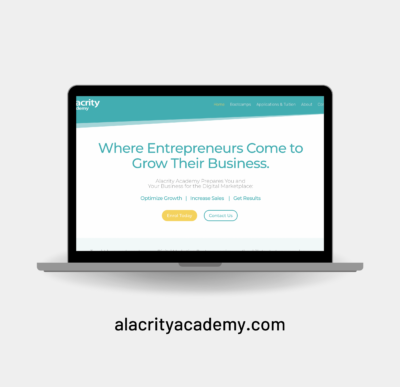 Building a virtual learning environment to support educational goals
THINKIFIC AS THE SOLUTION
It was important that the virtual learning environment support their educational goals, rather than becoming yet another obstacle. The solution needed to be straightforward for staff to use, as well. Alacrity Academy chose Thinkific Plus because it ticked both boxes.
"It was not a big learning curve," shares Laura on getting acclimated to the platform. "I was expecting to be introduced to something brand new to me, but it really was very simple for me to get on board and start working in Thinkific Plus."
Alacrity Academy needed a solution that was user-friendly but could also handle many different types of educational content. Within the Digital Marketing Bootcamp, live instruction and static, downloadable content are equally important. Over the eight-week program, pre-recorded lessons and slide presentations complement live webinars, Q+A sessions, and virtual networking.
Alacrity Academy relies on these different types of content to cater to different learning styles, and deliver the in-depth, well-rounded education their program is known for. When they decided to move online, Thinkific Plus was the right solution because it can accommodate both.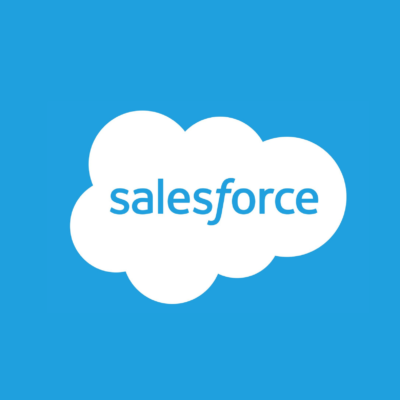 Supporting a high-volume registration process
INTEGRATION FOR SCALABLE USER MANAGEMENT
Another major concern for Alacrity Academy was their complex, high-volume registration process. They needed to better manage the thousands of applications that were pouring in, and ensure they had the tools and resources to treat every single new customer relationship with attention and care.
To keep up with their evolving business's demands, Alacrity Academy adopted Salesforce, an enterprise customer relationship management (CRM) system. But for Salesforce to truly make their staff's lives easier and more efficient, they needed to integrate it with their online learning platform.
This was another reason that Thinkific Plus was the right choice for Alacrity. Unlike generic, legacy LMS systems, Thinkific Plus supports many different third-party integrations, providing quick, reliable access to software tools teams rely on to get work done.
"We did get to a point where we just really needed some more professional systems in place," says Wysocka. "So now, we're setting up to integrate Thinkific with Salesforce, and manage our customers in that way. And I think that's been really critical for us as we plan to grow and scale."
Reaching more customers and increasing revenue with online courses
BUSINESS GROWTH WITH THINKIFIC
Since pivoting their programming to an online format with Thinkific Plus, Alacrity Academy hasn't just been able to serve their local community better. Instead, they were able to find the silver lining in a challenging couple of years, and actually expand their scope, helping entrepreneurs and marketers all across Canada adapt to a changing business landscape! 
Alacrity Academy knew what they wanted from an online learning platform — user-friendly multimedia instruction with a low learning curve and lightning-fast time to value. 
They found it in Thinkific Plus. When they opened online instruction and more applications than ever started to pour in, choosing the right tool meant they were able to take advantage of that increased interest. 
Alacrity Academy used Thinkific Plus to scale their program exponentially, while still delivering the learner-centric, high-quality education they were known for. 
Thanks to digitization, Alacrity Academy hasn't just been able to educate more students — they've been able to add a wider, more diverse range of instructional voices to their program! 
"A key part of the program is live webinars," Laura explains. "That's where we'll bring in experts in different parts of digital marketing to dialogue with course facilitators and do Q&A sessions. A key benefit to us going online is that we are able to grab these experts in different fields and bring them on to be a part of the course. This way, we have access to a much wider network."
"We've exponentially increased our enrolments and also the regions and territories that we're able to reach. We now see students from across Canada interested in our high-quality programming and ready and eager to learn through online methods."
Great entrepreneurship is all about agility, long-term vision, and willingness to continuously improve
ALACRITY ACADEMY'S ENTREPRENEURSHIP LESSONS
The last couple of years have been tumultuous, challenging, and yet full of opportunity. As they adapted their business to a global pandemic, Alacrity needed to act fast, stay flexible, and think on their feet. 
Their key takeaways? Great entrepreneurship is all about agility, long-term vision, and willingness to continuously improve. 
"We've learned that long-term business strategy is so important," says Laura. "As the organization grows, we assess what's working and what's not. That's why we set up a CRM when our user database multiplied into the thousands." 
Alacrity Academy also regularly audits their actual coursework to make sure they're delivering the up-to-date, useful education their students need. 
"We recommend focusing on and continuing to improve the product, even when your attention is torn and you want to focus on other things," says Wysocka. "It will be difficult to market your course and gain genuine reviews if the quality is subpar. So start there, and keep iterating. Remember that entrepreneurship has its ups and plenty of downs, but if you keep the quality of your product top of mind, soon the other pieces will follow."
Are you a Canadian business interested in keeping up with the changing marketing landscape? Learn about Alacrity Academy's online programs here.
Alacrity's favourite Thinkific features
Easily manage and organize students
GROUPS AND USER MANAGEMENT
Within Thinkific Plus, Alacrity can easily manage and organize their students into groups. This helps them track specific courses and cohorts, and stay organized when running student imports and bulk enrollments. With unlimited admin and group analyst roles, Alacrity takes advantage of managing their users with ease.
Deliver education to specific audiences
MULTIPLE LEARNING ENVIRONMENTS
Thinkific Plus can deliver education through separate Thinkific websites, or environments, to reach specific audiences. Alacrity uses multiple environments accessed centrally through this Plus Portal to offer different academies to different audiences.
Optimize your business exactly how you need to
THINKIFIC APP STORE
Integrating with Salesforce, their chosen CRM, was crucial for Alacrity to get maximum value from both tools. Through the Thinkific App Store, users can access Salesforce and thousands of other third-party applications to scale, customize and optimize their business exactly how they need to.