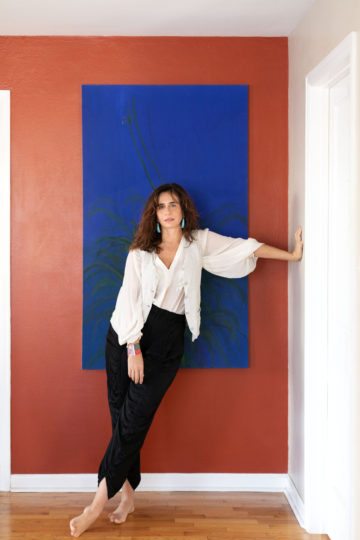 Building a more inclusive world through online diversity, equity, and inclusion training
Wallbreakers' mission is not far off from its name. With its AI-powered platform, the company helps recent computer science graduates break into top companies seeking specific development skill sets.
As tech industry experts, Andrea Guendelman, Leah La Salla, and Isaac Saldana, saw a skill gap between recent college graduates and top employers' expectations of software development engineers. They also knew there have been historically missed opportunities getting highly skilled, diverse talent through the door. So, they did something about it.
As Wallbreakers continued to grow, the team quickly realized it needed an online education platform to manage more candidates and more specialized training programs. Through Thinkific Plus, Wallbreakers launched its online certification course and continues to increase cohort enrollments by the hundreds.
QUICK STATS
+40%
APPLICATIONS
500
CERTIFICATES ISSUED
200
HOURS OF TRAINING
"Wallbreakers focuses on recruitment and retention of software engineers from underrepresented backgrounds. We work with partner organizations, like Amazon and Visa, to understand their hiring gaps. Then, we work with candidates to build hard and soft skills to make them more marketable to these companies."Andrea Guendelman, CEO and Co-Founder, Wallbreakers
Creating opportunities and reducing talent waste in Big Tech
THE OPPORTUNITY
Co-founders of Wallbreakers, Andrea Guendelman, and Isaac Saldana set out on a mission to help companies identify, evaluate, recruit, and retain the next generation of software engineers.
"As an immigrant from Chile that attended Harvard Law School, I understand the power of connections, particularly in the technology industry. With Wallbreakers, we wanted to bridge the gap between companies' experience training issues and the open talent pool of candidates from underrepresented communities," said Guendelman.
Today, Wallbreakers helps companies solve three critical challenges:
1. Reducing valuable time spent on recruiting software engineers
2. Instilling confidence in the hiring process by providing certified talent leads
3. Helping to build sustainable diversity pipelines
As Wallbreakers looked to continue scaling its growth, the team turned to online education and certification platforms to address their needs.
"Before Thinkific Plus, we would disseminate a lot of materials to our cohorts. However, without a standardized or automated platform, it was difficult to see where students were dropping off in the program. With Thinkific Plus, we now have that insight and can make adjustments as we see themes start to pop up."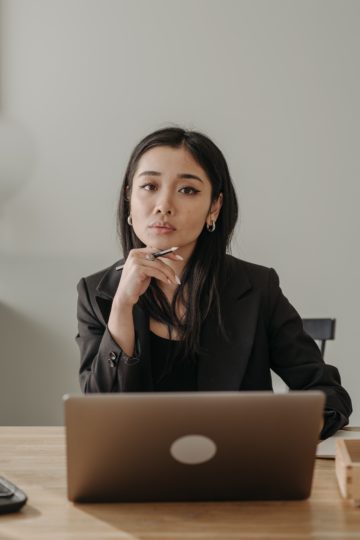 Enhancing the candidate and customer experience with Thinkific Plus
THINKIFIC AS THE SOLUTION
As Wallbreakers' customer base grew, so did the need for specified training certifications.
"We offered certification, but it was more conceptual. Then, we became part of the Industry Recognized Apprenticeship Program (IRAP) by the U.S. Department of Labor, so having the ability to provide certification indicating these candidates are ready to hit the ground running became the priority," said La Salla.
The Wallbreakers team started scoping out learning management systems to help scale their online certification and landed with Thinkific Plus. Using Thinkific Plus for its online education platform, Wallbreakers could utilize key features like weekly reminder emails, group analysts, multimedia capabilities, and analytics to help support their students to achieve further success in the program.
Today, candidates receive the certifications they need to stand out to top employers, while companies can rest-assured their incoming talent is trained to meet their specific needs. It's a win-win.
Building a sustainable, diverse pipeline for underrepresented tech talent
BUSINESS GROWTH WITH THINKIFIC PLUS
After launching its online certification and training program, Wallbreakers has seen rapid growth – thanks in part to social media.
Once candidates complete their certification and are placed in new roles, they proudly share their updates on LinkedIn. With the power of word of mouth, applications for Wallbreakers' next cohort have increased by the hundreds.
"At the heart of it, our goal is to help candidates who are often overlooked get hired by businesses that value diversity and inclusion. We're looking forward to continuing that mission with more certification programs," said Guendelman.
Are you a recent computer science graduate trying to break into your first software engineer position? Fill out your Wallbreakers application today.
"From our customers' standpoint, we are producing candidates that are more likely to perform. The Thinkific Plus platform forms the groundwork for what we are trying to achieve and truly allows us to move the needle for our customers and candidates, and as a business."Leah La Salla, CTO, Wallbreakers
Wallbreakers' favourite Thinkific Plus features
Certification for Course Completion
STUDENT EXPERIENCE
With Thinkific's certificate feature, Wallbreakers' candidates are able to certify their professional preparedness for the software engineer positions they seek.
Group Analyst User Role
LEADERSHIP POTENTIAL
With Thinkific Plus's unlimited group analyst capabilities, Wallbreakers can provide real-life group management experience to their candidates. "We assign the volunteer team leaders as group analysts. They keep track of the rest of their group have visibility into the team's progress."
Tracking progress with Thinkific Analytics
TRACKING ENGAGEMENT
With Thinkific Plus's deep analytics and reporting features, Wallbreakers can keep track of the candidate's progress every step of the way. "The reporting metrics give us a tangible sense of progress. They also help us understand where we need to make course improvements."